Richard Jordan Louie has recently launched two programs that aim to teach how to build a profitable eCommerce business. The courses are marketed under the brand name Team New Rich Mastermind and this review today will be taking a look at the content of the programs and if they are worth $1497 and $4997 respectively. (More if you reside outside the United States).
As you can see, these are not cheap programs so you'll want to be sure you know whats included, what you'd be getting and that you make the right decision before you go ahead and sign up.
At the end of this review, I'll be providing my verdict but if you wanted more information on who Richard Louie is, what makes him an eCommerce expert and what his programs include then I suggest you read on.
Who is Richard Louie?
Richard Louie is a young teenage entrepreneur (10 years of age) who has predominately built his reputation online within the eCommerce space.
He has been featured quite heavily of late on numerous YouTube videos, channels and website articles; due to the success that he has found through the dropshipping business model. Perhaps the most popular was his interview with Graham Stephen titled "Meet the 18-year-old making $100,000/mo from Shopify Drop Shipping" which has received over 150,000 views.
Richard first started his entrepreneurial journey online at the age of 16, soon after graduating college, and has since gone on to build three online businesses within three separate but related fields: eCommerce stores, Social Media Marketing Advertising (SMMA) and in Real Estate.
He claims to have generated close to $4 million for clients with his SMMA business through Facebook Ads alone, and sources online claim he is making around $40,000 per month through eCommerce (Revenue, not profit).
Richards own YouTube channel has just over 8k subscribers at time of writing despite the fact that he has not published much content in recent months. The majority of his content was uploaded a year ago and topics covered the usual topics: eCommerce strategies, advice and recommendations. He probably has gained his subscribers through his interviews on other relevant channels.
He is also active on Instagram and goes by the handle @richardjordan. He has over 20,000 followers there. Again, he only has 20 posts at the time of writing but content typically includes his lifestyle and some of the luxuries his income has afforded him.
Team New Rich Mastermind Review
Team New Rich Mastermind is the brand name that Richard uses to market and sell his eCommerce mentorship programs.
He currently has two available for enrollment; the Foundational course and then the High-level eCommerce Marketing Guide.
Both are available on the Team New Rich Mastermind Teachables page which is the platform used to handle your payment and serve you the content if you did enroll.
Judging by the Sales Page, the Foundational course serves as the "first eCommerce course to watch", so it looks like the courses were designed to both be taken. That would cost you $6494 mind you.
Foundational Course
The foundational course aims to teach you the strategy Richard followed to scale one of his stores to $200k per month. It aims to provide you with basics, like store set up, all the way through to advertising products.
This course has 6 modules and around 20 videos in total. You'll also get some downloadable content that serves as course content too.
Course Content
The opening module is called Complete Configuration and Set-up. Here you learn how to set up your store on the Shopify Platform, how to create your LLC/Corporation, how to access one of the recommended themes and how to connect a domain to your store.
Interestingly, you are introduced to a Free Trial link in the first video. This is an affiliate link so Richard will be earning a commission when you build a store. Considering you paid $1447 for the course, this seems to be a bit unnecessary/ deceitful.
The second module is titled In Depth Product/Niche/Audience Research. Its three videos long. Here you learn how to find winning products, the apps you will want to install on your store and the importance of your margins aka ensuring you make a profit on each and every sale.
Next, in module three you look at and set up Facebook Ads. There are seven videos here that average out to be around 5 minutes each. Videos cover:
How To Set Up and Install Your Facebook Pixel
How To Research Your Products and Buyers – Demographics, etc.
How To Set Up Your Ads Correctly To Get Your First Sale
How To Read Analytics & Set Up Columns
Scaling Technique
The Metrics that indicate you should cut an Ad.
Module four continues with Facebook Ads, its called Facebook Ads 2.0. Here you are introduced to a PPE (Pay Per Engagement) advertising method before the next video teaches you how and when to convert this into a website conversion ad. You learn how to be open minded with your testing, how to use breakdowns correctly and what the Conversion Window is and how to use it.

The final module of the course is about Email Marketing. The first video covers what it is before you learn about two different softwares you can use for this initiative. Recard and Klaviyo are discussed and recommended. Lastly, a video covers some email sequences that you should look to replicate and run on your own store.
The Special module at the end provides you with the links to find Richard on Social Media and a motivational excerpt of what one of Richards students did to overcome giving up.
As you can see its a brief course on store setup, product research and running Facebook Ads and Email Marketing.
Richard states on the Sales Page that videos will continuously be added as time goes on. It is not known when, how frequently or how much will be added. By his own accord, Richard even states that he is likely to add content that he learns from taking other courses from eCommerce Gurus like (Hayden Bowles, Youse, Alex Becker, James Beattie etc). If you are a regular reader of this blog then you'll know what I think about these courses.
High Level Ecommerce Marketing Guide
The more premium option is the High Level Ecommerce Marketing Guide. It costs close to $5000 so you're going to need quite a bit of capital available if you then want to run the ads being taught.
This being because this course aims to teach you all about Shopify Facebook Ads. According to the Sales Page you get an advanced and "heavy understanding" of the Facebook algorithm and pixel. Whatever that actually means?
This course has 7 modules and around 27 videos in total. You'll also get around 25 other forms of downloadable content that serves as part of the course too.
Course Content
The course comes with access to some custom coded themes and templates and these are provided within the opening module.
You also get "special access" to a Shopify Free Trial link but again this appears to be Jordan's Affiliate link so he's making money off you for starting your store…
The second module is called 2019 Ongoing Strategies and here you are provided with a product research checklist, a testing strategy and then advice on how to hire Private Charter flights for cheap. Not really eCom related and unnecessary extra expense in my opinion.
The next section provides access to all the Mastermind Sessions and is therefore the largest section of the course. Videos and content covers:
How To Get A High Converting Store
Store Set Up & Configuration
Best Ways To Find A Product That Sells
Executing On The Product Research Methods
Best Shopify Apps
Writing Product Descriptions
Learning about Page Studio
How to Start Facebook Ads
Creating An Optimized Landing Page
Addressing Your Main Questions and Concerns
Importance of Social Media Relevance
Facebook Ads and Pixel Set Up
The Importance Of Email Marketing and Applications
Why you need POD (Print on Demand)
Acquiring Free Traffic.
Product Upsells
Store Page Speed Optimization
Facebook Ad Optimization
How To Use the Free+Ship Method
Understanding Facebook Ad Manuel Bidding
Sales Funnels
Importance of Branding
How To Conduct In Depth Audience and Product Research
Using Instagram For Business
Facebook Scaling Methods
Scaling Scenarios and Case Study
How Richard Scales His Stores
Credit Card Tips
How Your Store Should Look (Student's Store Case Study)
Virality Of Top Ads
Module four is titled High Level Facebook Ads and aims to give you some more advanced strategies on this marketing channel. You learn how to name your adsets, what Conversion Windows are and how to use them, the discipline of cutting Facebook Ads and how to use the Breakdowns Tab. The final video looks at the different types of Scaling.
The next section is about Setup and Configurations. Here videos cover how to set up a Shopify Store, set up your Facebook Pixel and adding a Favicon. This module is only really suitable for beginners and may not be suitable for any of you reading with previous eCommerce experience.
There's a Special module at the end that includes a few videos on setting up an LLC and when you should. Plus there's some tips on how to improve your energy levels to aid your productivity. Lastly the course finishes with a brainstorm session.
As you can see the Mastermind Section is the most comprehensive and where the majority of the course content lies.
You also get access to Louie for a month with this program but take into account that he has three businesses to run, public appearances, interviews and he needs to support all of the other students that sign up up his courses.
Final Verdict
The Team New Rich Mastermind Courses aim to provide you with the exact steps you need to take to build a profitable eCommerce store from scratch. The Foundational course is there to help beginners get set up and started whereas the Marketing Course is more suitable for advanced store owners or those looking to scale through Facebook Advertising.
While Richard's personal results appear impressive, these courses do not seem to warrant their high asking prices. $1497 and $4997 are huge asking prices and one would have to question why they need to be so high (if Richard is making the kind of money he claims). Consider that to really profit with eCommerce, you're going to need to invest in some form of paid ads. While this will be affordable for most, the course prices are likely to heavily restrict your potential budget or even put you in some debt.
Considering that the only real marketing strategy discussed in length is with Facebook, it seems a shame that a lot of other marketing strategies are not taught.
Another interesting observation is that Richard Louie states on the Sales Page that he adds content that he acquires from other eCommerce courses. This doesn't quite make sense to me because you are paying big money to get expertise. Sure he is young, still learning and doesn't know everything (plus has a growth mindset) but this seems to reduce his credibility somewhat.
It would have been good to see strategies like Google Ads, Google Shopping, Instagram Marketing, Sales Funnels, Email Marketing, Chatbot Marketing, Search Engine Optimization (SEO) among a number of others covered.
When you see courses like eCom Elites ($297) offering 200 videos on all of the basics all the way through to the more advanced topics including those strategies above, its hard to justify paying the enrollment costs of the Team New Rich Mastermind Courses.
If you was to sign up to eCom Elites, you could access a lot more content and save a lot of money in the process. You would even have $1300 spare capital to invest in ads, softwares, apps, themes, brand building etc. That's just on the foundational course alone. This is a significant advantage, and you'll be able to build your business far more effectively with this kind of budget behind you. It will also take the pressure off, and enable you to enjoy the process without necessarily needing to make back the large amount of capital you invested into a course.
You've read a lot of information by now, so I won't document all the benefits of eCom Elites in this review. Instead if you're interested in this cost-effective alternative then I suggest you take a look at my in-depth review by clicking here. That will do a far better job at outlining why its the course you should sign up for.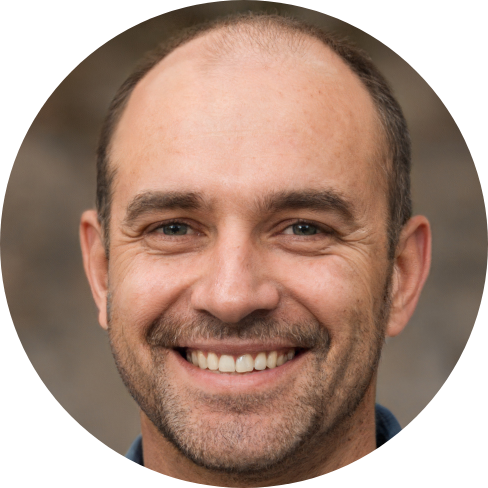 Hey, I'm Jeremy; a seasoned entrepreneur that has been earning his full time income online since 2005. My online business portfolio includes eCommerce stores and affiliate marketing niche sites. I also make money through Blockchain and Crypto. I created Unrivaled Review to share my knowledge, experience and recommendations for anyone looking to pursue such ventures.