The Affiliate Marketing Video course is, as the name suggests, a training program designed to help teach the affiliate marketing business model. But, is the course worth the $197 asking price and should this be the course you invest in to help you reach that goal?
This will be the purpose of my review today. To clear up these questions, among others. At the end, you'll be able to read my final verdict of what I think you should do (based on my experience, research of the market, and knowledge of the industry). If you wanted to, you could jump right to that section by clicking here.
Otherwise, keep reading to find out exactly who is behind this course and MoneyLab and whats included if you decided to sign up.
About Money Lab and Matt Giovanisci
MoneyLab was created in 2016 by entrepreneur and affiliate marketer Matt Giovanisci. It is the parent company that has enabled Matt to build multiple websites (brands), publish content and which he uses to promote his products and services (including this affiliate marketing course).
Matt Giovanisci is self-employed and self made, whereby he has built numerous websites since 2006 which have earned him a full time income.
The most notable, and successful sites and projects he mentions include Swim University, Roasty and BrewCabin. Some of these sites Matt continues to own whereas he has sold some of them off, like Roasty in 2018.
To date, Matt has been a huge advocate and has found the majority of his success through the Amazon Associates Affiliate Program. Unfortunately, this program recently announced (April 2020) that it is cutting its affiliate commissions.
While this does not mean that one should not continue to use the Amazon Associates program, (it has a high conversion rate compared to other programs), its important to be aware of the current environment and context in which you will be building a business and the approach that you use.
Matt is active on YouTube through the MoneyLab channel. At time of writing, it has just over 1k subscribers.
However, it does appear that he only began publishing affiliate marketing content within the last year. Before this time, content is relatively varied and covers some of his other personal projects.
His content now is focused primarily on affiliate marketing strategies, tools and suggestions.
Matt's reaction to the news around Amazon Affiliates, and his personal approach and response, can be found in one of his most recent videos.
Outside of YouTube, Matt does not have a considerable presence on the other Social Media channels. However, the followers that he does have on the likes of his @mattgiovanisci (for Twitter and Instagram) respectively appear honest and real users.
Interestingly and impressively, Matt builds out his websites with his own custom coding himself. While this is not actually necessary to get online (due to platforms like WordPress), it is an admirable skill nonetheless.
This is why his websites seem to look unique in nature, and as to why he is able to offer his own theme for sale.
The Affiliate Marketing Video Course Content
The course aims to provide "a shortcut" to what is required to build a successful affiliate marketing website; discussing the setup, strategies, and tools in the process.
The course consists of 22 videos, spanning 3 modules.
Let us know take a closer look at each module and the topics covers in each:
Course Introduction
The course introduction takes around 7 minutes to get through and serves as an entry point into the content.
The video is actually visible even without purchasing the course directly on the Sales Page.
In this 'welcome video', Matt begins with a course disclaimer – stating that SEO (search engine optimization) is covered very lightly. There is another course created by Matt, which you will need to purchase separately on the MoneyLab website (for $299) to acquire the information you will need here.
Search engine optimization is crucial for any website, so this is not a topic you are going to want to miss. Equally, it is important to know upfront that you will likely need to purchase two courses (unless you are an SEO pro already which is unlikely).
Nonetheless, the video moves on to discuss why Matt is qualified to be a teacher and a course producer. He talks about his website portfolio and experiences on Swim University and other projects.
Next, Matt briefly covers the course and what is to be included. He simply runs through the topics and mentions what is going to come within the next sections.
Module 1: Affiliate Marketing Fundamentals
The first module of the course consists of 5 videos, and a resource available for download.
Here are the topics included:
Matt's Affiliate Marketing Philosophies – his take on the business model and how he approaches it.
The Technical Ins and Outs of Affiliate Marketing – what you will need to set up in order for your website to work and business to profit.
What You Can Realistically Earn With Affiliate Marketing – to set your expectations and to ensure that you are aware of what is possible.
The Rules of Affiliate Marketing – information to ensure you are compliant with affiliate marketing programs and to ensure you do not get kicked out, tarnish your brands image etc.
Affiliate Disclosures: Dos, Don'ts, and Best Practices
Common Affiliate Marketing Mistakes To Avoid – taken from the trials and errors of Matt across his portfolio of sites.
Module 2: Building an Affiliate Marketing Website
In module two, you turn to building out your affiliate marketing website from scratch. This is using the WordPress platform.
The first video covers what an ideal or "perfect" affiliate marketing must have and what it looks like. As this will be the source of your income, Matt emphasizes the need for it to look professional and work optimally. Unfortunately this video is all but 2 minutes long.
You then move onto learning how to identify and brainstorm for a niche (or the subject matter for your site). Matt discusses how it should be "affiliate friendly" or in other words, will enable you to easily and effectively monetize your content.
Tips are then provided for how you can narrow down your niche further to ensure that you can target a potential audience most successfully.
The next video covers how you can pick a domain name; and the emphasis here is on making short, catchy, memorable and brand able. This way you can get visitors to return with direct traffic further down the line.
Moving on, you learn to set up your site correctly using WordPress. You learn about the configurations you need and how you can do this even if you do not have much or if any experience. Thankfully, WordPress is easy to use, even for beginners, and does not require any coding knowledge or expertise.
Specific WordPress Plugins to help your sites performance and to help you rank your website in the search engines are then discussed.
Along these lines, Matt then covers in another video why you need to create content that's searchable and converts. As this will be your income stream, you need to ensure that you are going after the right keywords and that you can be found online.
The last video in module 2 covers how you pick the best affiliate products to promote and some of the best affiliate programs and networks to use including and outside of Amazon, such as ShareaSale.
Module 3: Growing Your Affiliate Marketing Website
The final module of the course aims to provide you with some scope and strategies to scale your site.
The module begins with some recommendations to improve an existing site if you already have one) or if your site has been set up, has content and has began to mature.
There's a video on how you can and should track your affiliate links and income – which is a matter of reading analytics dashboards most affiliate programs provide.
The penultimate video of the course covers some other suggestions and recommendations to promote your affiliate links – both through your website and offsite. Email marketing is one such example.
Lastly, the final video discusses the topic of how to grow and scale your marketing efforts, to ensure your website thrives and you maximize your opportunities to earn with it.
Bonus Content and Material
The bonus content is a mix of videos and offers that compliment the course material.
Here is what is included at time of writing:
Walk-through of the recommended tools for Affiliate Marketing
Additional Affiliate Marketing resources to follow
Tutorial of using a WordPress plugin called LASSO
Case study overview of one of Matt's sites BrewCabin.com
Affiliate Marketing through a Podcast
Access to a 20% discount code for the Carbonate WordPress theme (Matt's own theme in which he designed)
Some templates and spreadsheets to use
An Affiliate Programs and Networks List
A Google Data Studio Template for tracking purposes.
Final Verdict
There is no doubt that Matt Giovanisci knows what he is doing – he is a successful affiliate marketer who has built numerous successful websites time and time again.
Matt appears honest in nature, and does not appear to be the type to make false or outlandish claims about what he has been able to do with Affiliate Marketing.
For example, all of his sites can be verified, and I had personally heard of Swim University many years ago – its a successful case study that you can learn a lot from.
However, with all that knowledge and experience that Matt Giovanisci has, the fact that he has released a short course of 22 videos is a surprise and a missed opportunity as far as I am concerned.
I was actually really excited to discover the course and leverage the expertise of Matt. However, this course appears to be relatively thin in content (videos are short and mostly under 10 mins) and not really covering the topics you would want to see in an Affiliate Marketing course.
For example, an Affiliate Marketing website is literally dependent on SEO (search engine optimization) to succeed. If your website cannot rank in the search engines, you will not get any traffic and you cannot make any money. Its also not just about ranking, its about ranking well. On the first page – with a long-term approach that can help you earn passive income for years to come.
The SEO module appears to be a separate course, that costs $299 to join. So you need to pay at least $498 ($199+$298) to get all of the content you need. You'll also have the courses in different areas, making it harder to access and work through together.
The Affiliate Marketing Video Course may have some value for beginners and certain intermediates, however, it just doesn't look like the most comprehensive nor best approach to acquiring the information you need to build a successful business.
So instead, I would like to suggest an alternative.
Savage Affiliates by Franklin Hatchett (at a one off price of $197), will provide you with all of the training that you need.
It contains all of the core subjects, like website setup, but it also has a comprehensive module on Search Engine Optimization which is just what you need.
In fact, the course is over 10 hours in length and spans over 175 videos. Email Marketing, Sales Funnels, Paid Traffic options – its all there. Its thorough, logical and easy to consume too.
Franklin is equally qualified in the field of affiliate marketing, he is an open and active marketer, with numerous 5 figure sites and a 2 Comma Club Award Winner (for promoting ClickFunnels and generating over 7 figures in sales for the platform)
I am a student of Savage Affilaites and wrote a review and case study documenting the course content and my experience/results from applying the content of the course. You can read my Savage Affiliates Review for more information.
Either way, this is the training I would recommend. Its worth taking a look at, at the very least.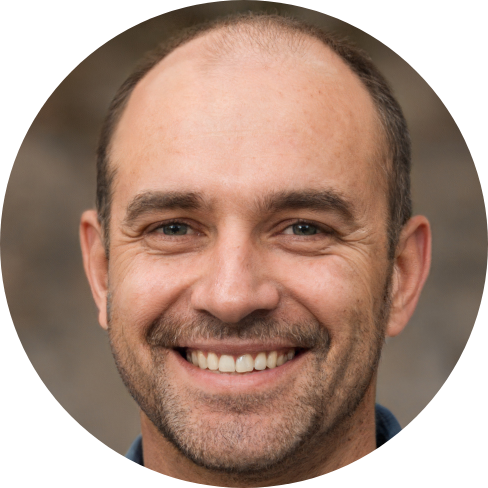 Hey, I'm Jeremy; a seasoned entrepreneur that has been earning his full time income online since 2005. My online business portfolio includes eCommerce stores and affiliate marketing niche sites. I also make money through Blockchain and Crypto. I created Unrivaled Review to share my knowledge, experience and recommendations for anyone looking to pursue such ventures.