The Dropshipperz is an online course and/or automation service by Shaan Parvaga and Majid Mujahid that aims to get you started dropshipping through Amazon. This dropshipperz review will be breaking down whats included and whether or not this model/product is worth signing up for.
Dropshipperz is based on the premise that over 50% of online sales are made through Amazon. So, it makes sense to sell through the platform. According to the creators, dropshipping on Amazon has many benefits over the FBA model, which is the other venture you could pursue leveraging Amazon.
The course and/or automation service was designed for beginners with no experience of running an online business, without the know-how of where to start and without any technical skills. But is either the course worth the asking price? That is what I hope to cover here today. Read on to discover whats included or jump straight to my verdict.
Who Are The Dropshipperz?
The Dropshipperz are a small team of dropshippers from the United States. The main guys behind the brand are Shaan Parvaga and Majid Mujahid.
The Dropshipperz are mainly active on Social Media; Instagram being perhaps the most notable.
Shaan (@sparvaga) has acquired over 290k followers, and uses his account to promote the lifestyle dropshipping through Amazon has afforded him.
Equally, Majid is also active on Instagram (his more modest 8.5k followers) will also see content related to how dropshipping has enabled him to live a location independent lifestyle by leveraging Amazon's sales channels.
Lastly, Brenden Tieger (@tieger) is also a co-founder. He is perhaps the most widely known of the group. His Instagram has 270k followers, but he also has a YouTube Channel where he Vlogs to an audience of 14.8k subscribers about his entrepreneurial pursuits. He is also an active public speaker and speaks regularly at entrepreneurial events like Unify.
The brands profile @thedropshipperz (4.8k followers) provides some content on the program and some other motivational style content. It naturally serves to build interest in their products.
The brand also has a YouTube channel which consists of just 4 videos; it doesn't appear that they are marketing much through this channel as of yet.
The Automation Service
The automation service is ultimately where you would be outsourcing the entire process to 'the Dropshipperz'. They would be implementing the content of the course on your behalf and cover the product research, order fulfillment, order processing, customer service and returns processes (along with a few others.
The automation service costs $30,000, but you'll need a further $5000-$15,000 to cover your portfolio. It goes without saying, but this is an expensive offering.
You need to 'apply' to get a chance to sign up, which begins with an online form where you provide some information about who you are and how you heard about the service.
The concept behind the automation service is that you can leverage the Dropshipperz skills and method to earn up to $15k per month. However, this kind of revenue would not be expected straight away and it would take months before you can even begin to earn this kind of figure. For example, your store will take from 30-60 days following payment to be launched.
Here's the process of how the automation service works:
Step One (30-60 Days): You make payment, sign a Client Services Agreement Contract and discuss the model through a series of calls around your account and Amazon setup.
Step Two (60 Days +): Assistants will begin working on your store and researching for/listing products.
Step Three (Ongoing): Store runs using the model. You can access your Amazon account and discuss metrics/status with the team.
As you can see, your store will only start listing products in months 3-4. You'll not be able to make any sales up to that date.
Moreover, you'll notice that Shaan Parvaga and Majid Mujahid will not be personally working on your store. They'll be outsourcing it to their 'assistants' who will implement the model on your behalf.
The automation service is a huge investment to make. Not one that I would personally want to take on.
The Dropshipperz Course
The Dropshipperz course provides 20 videos of content, access to a private Facebook group and the use of the Dropshipperz strategy. It costs $297 to enroll and sign up.
It is important to note that the course only teaches how to leverage the american Amazon platform and sell products directly in the United States. So, if you are based elsewhere you will not be learning how to sell in your own marketplace e.g. Amazon UK for those from the United Kingdom. While, you can still follow the course content, consider that you may not be able to download/access Amazon mobile applications within your region and your own respective marketplaces and channels will be different.
Dropshipping Through Amazon
The whole course is based upon the dropshipping business model. This is where you products are shipped directly to customers without you needing to manufacture, stock, touch or even see them. Where this course differs is that you'll be leveraging the Amazon platform and customer based opposed to setting up your own store through a solution such as Shopify.
Course Content
The 20 video course is split into 5 distinct modules that covers a different topic. Here is a breakdown of what is included in each one:
Module #1: Set Up Amazon & Importance of Account Health
The opening module of the course runs you through the dropshipping business model, how it works and what is required. There is also lesson on the mindset that you will need in order to succeed.
From there you move onto creating your Amazon Seller's Pro Account, walking through the interfaces, setting up your shipping and return settings and understanding your Account Health to ensure you make continued sales and are trusted with buyers.
Module #2: Laying The Foundation & Groundwork
In Module 2 you learn about the various plugins/extensions that you will want to use and how to install them.
You'll learn how to earn cashback on your product purchases and the best options for this strategy to boost your earning potential.
There are also lessons on the types of suppliers you will want to seek out and use, and then those that should be avoided.
Module #3: Product Research, Adding Inventory, Processing Returns and Customer Service
This is the module whereby the main results of your amazon dropshipping business will come.
You begin by learning some product research methods to find profitable items. Lessons then proceed into how you can add these products to your Inventory and for sale and make them for sale on the Amazon platform.
You'll then learn how to process orders through your supplier when a customer places one for your product(s) through Amazon.
You also get a sales and inventory spreadsheet and email scripts that you can use to support your customer service processes.
Lastly, there a few lessons on confirming/tracking orders and shipments, handling cancellations and how to process returns.
Module #4: Scaling With Automation
The penultimate module looks at how you can outsource processes to give you back time. You learn how to hire a VA (Virtual Assistant) and a number of tools you can use for Inventory Management and automatic product repricing.
Module #5: Legal & Tax
The final module of the course gives you some legal context and information.
The lessons here cover:
How to form an LLC
How to get resell certificates
Getting Walmart Tax exemptions
Setting your Amazon Tax Settings & using TaxJar
Common Painpoints and how to overcome them.
Final Verdict
The Dropshipperz offer two variants to help you get started dropshipping with Amazon. While the automation service sounds appealing, $30,000 to cough up is a lot and a high amount of risk to take on – particularly if you have no experience or knowledge of the model/Amazon selling to begin with.
The course at $297 sounds a lot more reasonable, but consider it is only 20 videos of content whereby the two opening modules are covering setup and not strategy. A lot of this content can be acquired for free on the likes of YouTube.
If you are looking to get started with dropshipping, then I suggest you consider another option.
In eCom Elites, which is the course that I signed up to, you are going to get considerably more content and the same price point (or less). For $197-$297, depending on whether you opt for the standard or ultimate version, you will get access to over 200 videos on how to build a long term sustainable and profitable dropshipping business.
While eCom Elites focuses on Shopify, there is no reason why you cannot apply the same principles to Amazon and do this yourself.
Plus, you'll get access to in-depth training on niche/product research, SEO (Search Engine Optimization), Facebook Ads, Instagram Marketing, Google Ads, Sales Funnels, Email Marketing and more. These are all skills that you can use no matter what online business you set up and pursue. Plus, you're not confined to Amazon. What if Amazon were to change their usage policy, platform or requirements to sell there? It's happened before and it left a lot of frustrated Amazon sellers.
My eCom Elites Review and Case Study will provide you with a lot more detail of why this is the course to sign up to if you are looking to thrive through dropshipping.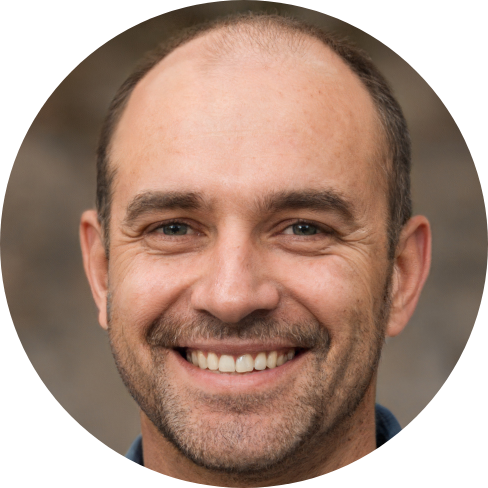 Hey, I'm Jeremy; a seasoned entrepreneur that has been earning his full time income online since 2005. My online business portfolio includes eCommerce stores and affiliate marketing niche sites. I also make money through Blockchain and Crypto. I created Unrivaled Review to share my knowledge, experience and recommendations for anyone looking to pursue such ventures.