The Income Incubator Dropshipping Course by Jeet Banerjee has recently been released and become available but is it a course you should sign up to?
This dropshipping course is being advertised a lot on Instagram at the moment; it supposedly has a big discount from $997 to $297 but it has only just launched and I've never seen it sold for full price.
The course claims to teach you the strategies you need to build a profitable dropshipping business and brand.
To cut a longer review short, this is a limited course without much content. While you what will learn how to build a store and start promoting your products, the course focuses on your standard dropshipping topics and fails to go into as much detail as other recommended courses currently available.
I will now break down what you get in the course but if you are in a hurry and want to jump straight to the verdict I suggest you click here.
Who is Jeet Banerjee?
Jeet Banerjee is a serial Entrepreneur (routinely launches new online businesses) that is primarily active on Instagram. He has around 25k subscribers (compared to his YouTube channel which has just 300 subscribers). He doesnt appear to be very active there.
His personal website states that he is a 24 year old entrepreneur who has built several online businesses. The interesting thing is that he has sold pretty much all of them. It looks as if he routinely starts new businesses on the latest money making opportunities and then jumps ship later down the line – this would explain why he is currently in the dropshipping space. While he has clearly been successful building businesses online,as far as background and experience goes, it doesnt look like he has much if not any in eCommerce or dropshipping.
He is perhaps most notorious for his latest venture Income Incubator (which is why you are here). It provides a range of courses and expensive products which aim to teach you how to set up an online business. The dropshipping course has recently become available through the Incubator or can be purchased directly on its own. Let us know take a look at the course content and whats included.
The Income Incubator Dropshipping Course Review
You need to look past the large revenue figures on the sales page and instead focus on what you are getting in the course for $297. (Or $997 depending if it is still on discount). This is the most important thing and will dictate whether or not you will actually become profitable dropshipping with the content or not.
Another thing to consider right away from the Sales Page is that the revenue figures seem excessive – $5 million in 5 months. Considering these shopify screenshots look manipulated to begin with when you actually do the math its $250,000 a week (or $35,000 a day). If you sell a product for $50 (which the average price of a product sold on Shopify) Jeet is claiming to be selling over 700 products a day. While this is of course definately possible, it seems unlikely. Remember it takes time to find producys, days for ads to optimize etc (so his timeframe is even shorter than 5 months!) Even if he is able to generate this kind of revenue it would require a serious amount of ad spend (and the takeaway profit would be much less). Id like to see more screenshots before I can believe this is genuine and legit (and also the other screenshots that make the total $5m rather than around $3m as calculated from the Sales Page).
Also even if he was making this mind of money why would he bother selling a course for $297 – that would be peanuts to him? It just doesnt add up.
Anyway back to the course, it is split into the following modules:
Intro to Dropshipping
Jeets Dropshipping Story
Why most people fail with dropshipping
Product Research and winning product checklist
How to Build a Shopify Store
Recommended Shop Apps
Facebook Ads
Email Marketing
Influencer Ads
Store Automation and Scaling
There are also a couple of bonuses about dropshipping on Amazon and building a brand so you can sell your products for 10x their initial cost.
Course Content
The first two modules is all anout what dropshipping is and Jeets personal story. Hopefully if you decide to buy a dropshipping course you know what it is already? Anyway this is a basic overview of the concept that you can easily find for free online. In fact the Wikipedia page is probably better.
The why most people fail with dropshipping simply covers the common mistakes people make, like choosing poor products, pricing incorrectly, advertising to the wrong audience etc.
The next module is about product research and shows a method for finding potential winning products. This is not exactly groundbreaking and appears to be typical of research strategies found on YouTube and most other dropshipping courses. Its not as exciting as the course sales page makes out.
The Shopify Store building module will get your store built and optimised so by the end youll have your store ready to sell. While this is of course useful, having worked with an intuitive platform like Shopify for so long I personally believe this kind of training is not really required. You then learn of some recommended apps to install to make more sales and make the process easier for you. Again nothing out of the ordinary here
The Facebook Ads section provides lessons on how to get started and an ad strategy you can try. If you compare this to other courses that offer 50+ Facebook Ad training videos you can see just how short this module is.. it's also appears to be fairly dated.
There's an Email Marketing module which provides the basic overview of how and why you should set up an automated email sequence to your store subscribers to make more sales.
You also get some videos on how you can automate your store so that it will require less work on a day to day basis. An example of one of the topics covered in the lessons is using Virtual Assistants.
You then move on to an Instagram Influencer module to use Instagram Accounts with ksrge followings to advertise your products. Nothing secret, this is pretty common dropshipping knowledge.
Lastly there is a module on how you can scale and build your store for more sales and long teem growth. This is primarily around building a brand and a loyal audience.
Final Words and Verdict
The course is short and even at the price of $297 is probably still overpriced. It could offer a lot more content and it appears to miss some key and essential topics like you get in other courses for a similar price.
In particular, Instagram Ads are not really covered (beyond Influencers) and the Facebook Ads section is basic. While the store creation and product research videos are reasonable in terms of length, I was hoping for better strategies and recommendations above the common and obvious recommendations.
Considering his online experience, I am surprised that there are no other marketing methods included or even mentioned like Google Ads as an example.
When you compare the Income Incubator Dropshipping course with others like eCom Elites (review) ($197) which offers three times the content for cheaper, with 175+ videos and a private Facebook mastermind group of 5,000+ fellow entrepreneurs – it make your decision a no brainier but to opt for eCom Elites instead.
With Jeets' impressive online experience and success, I had a lot of high expectations for the Income Incubator Dropshipping course, but its missing a lot of content and would require a lot of updating to become one of the best and most recommended dropshipping course available.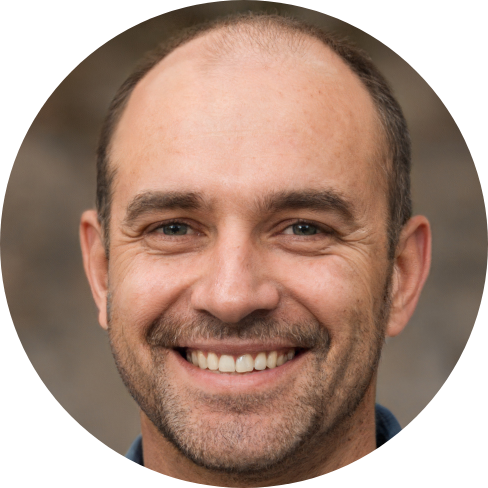 Hey, I'm Jeremy; a seasoned entrepreneur that has been earning his full time income online since 2005. My online business portfolio includes eCommerce stores and affiliate marketing niche sites. I also make money through Blockchain and Crypto. I created Unrivaled Review to share my knowledge, experience and recommendations for anyone looking to pursue such ventures.