YouTube content creators Financial Joy TV have released their own dropshipping course. Its called the Ultimate Dropshipping Course 2019 and will be the focus of this review here today.
The course headline states that this five step formula will help you start your own profitable eShop in 24 Hours even if you have 0 capital to invest. It claims that you don't have to spend a single cent on products and advertising to start selling. Lots of promise and signs ideal right.
The course currently costs $497 (will cost you more if you live outside the US and you need to pay tax e.g. UK VAT will add 20% om top) but is it worth the hype and the price? Let us take a look at the content of the course to see whats included before we make a final verdict.
But first, who exactly are Financial Joy TV?
Who are Financial Joy TV?
Financial Joy TV are a group of content producers who provide almost daily videos and content all about managing money, investing and making an income online. They've also produced a few courses which they sell via their financialjoy.club domain.
Their content dramatically ranges and covers a lot of diverse topics under the money umbrella. As such they are not explicitly dropshipping experts and their experience in this field is questionable. For example, they currently only have one video on dropshipping "how to earn money through dropshipping" a short 4 minute video that primarily is an ad for the course. That's maybe how you ended up here.
Due to the regular content and topics covered, the channel has grown to a respectable 40,000 subscribers.
Outside of YouTube, there is little to be found about this group of content producers and individuals online. Perhaps they each have their own sites and blogs but this is not evident through simple Google researching.
The course is taught by May Aries – a young YouTuber who runs the channel Supermom TV which appears to be a related channel or spinoff.
Here you'll find a few more dropshipping videos that you would expect – "how to boost eCommerce sales fast" etc.
Her channel is relatively small, just over 600 subscribers and she will produce content on just about anything- Mothers Day, Keto, Cutting a Toddlers hair (lol).
The Ultimate Dropshipping Course Review
The course is hosted on the Teachables platform which is where you would pay, sign up and access the course if you decided to go ahead. You'll notice that the domain for the course is wealth-hacks.teachable.com.
There are 10 modules and a total of just 21 videos in the course. Its incredibly short and basic with no real depth on the topics covered. Videos are on average 5 minutes long.
The training provided here is all about dropshipping on the eBay platform. So consider that you'll be competing with thousands of other sellers doing the same thing. Your customers will also be expecting their products to arrive in a matter of days. Now depending on the platform your source your products from this can be up to 1-2 weeks. This is not ideal. Especially for your feedback and a platform that prioritizes sellers with the best feedback scores.
Nonetheless, here is a breakdown of the modules:
Course Overview: This is a basic introduction to the course and what you can expect to cover. In many ways its a high level overview of the modules and what the course content is going to include.
Module 1: Introduction: The opening module of the course looks at what dropshipping and how the business model works. Just two videos here both totaling 2 minutes! Surely you could have got this content for free with a simple Google Search. In fact, heading over to the Wikipedia page would have been more useful.
Module 2: Selling Platforms: Module 2 is titled selling platforms but the video only really covers eBay. It mentions the other platforms available to you, like eCommerce solutions including Shopify, but it is recommended that you get started on eBay. This is primarily due to the no setup fees and immediate audience to sell to. However, there are inherent issues with selling on eBay like long shipping times, high competition etc. While it sounds preferable consider that due to the low barriers to entry, you'll only be able to add a 5-10% profit margin per product.

Module 3: Setup, Payment, Fees: Teaches you how to set up an eBay store and increase your selling limit. This is where the Sales Page is slightly misleading. It actually costs $5-$21 to set up an eBay store on their more basic plans. So you will need some capital behind you.
You learn how to set up your PayPal payment settings, understand sellers fees and set up your shipping settings.
There's also a downloaded return label that you can upload to use (if and when required).
Module 4: Suppliers: A short 4 minute video on where to find suppliers for your inventory. No information on how to build relationships, contact suppliers or negotiate better fees, just one on the recommended marketplace to use (AliExpress) which is where you can buy products for less (and add a markup for your profit).
Module 5: Products Research: Next up you learn how to find products to sell. The only method discussed is using eBay to find products to sell. Can you see the problem here? You will be basically finding products that are already listed and therefore have competition. They'll be doing the same thing so the only way to get the upper hand is to undercut them and the prices. This is probably why products that are dropshipped via eBay have such slim profit margins.
The second and final video of the module discusses products that are not suitable. These are basically large products that do not have any advanced or quicker shipping options like ePacket.
Module 6: Product Listings: Here you learn how to list your products in order to achieve more sales. This is the longer section of the course. Videos cover:
Product Listing Optimization Recommendations
Optimizing your Product Titles
Creating your Listing, Writing Product Descriptions & Pricing your Products
Optimizing your Product Images
There are also two templates to download: a Product Image Template and Product's Description Custom Template.
Module 7: Schedule: Provides you with a one video lesson on how and when you should list. Its an overview of what a good Listing Schedule is.
Module 8: Ratings + Feedback: Provides some recommendations on how to get good ratings and feedback. Not quite sure you will truly master this skill as the video is 2 minutes long. It's also one of those things that's largely out of your control.
Module 9 & 10: After Sales: The final module of the course covers the After Sale processes and support you need to ensure you are successful.
The first video covers how to place an order on Amazon and Rebate Websites (if you decide to use these platforms to source products). You then learn how to relist products and give feedback (simple enough – in my opinion doesn't require training.
There is a video all about refunds and a procedure you should adopt.
Finally you learn about updating tracking notifications for your customers to keep them informed on your orders.
There are also some downloadable templates available like message to buyer templates, return label samples and profit and loss calculator excel sheet and
Verdict and Final Words
This is perhaps one of the shortest, yet most expensive courses that I have reviewed on dropshipping. At $497, you'll be paying a lot for a relatively simple and straight forward approach to dropshipping.
This course is all about dropshipping via eBay; and while this sounds rather alluring due to the low cost and immediate audience of potential customers – its actually very saturated. Thousands of sellers are doing this already which has led to a lot of undercutting and thus incredibly small profit margins per each item. Moreover, eBay shoppers expect their items to arrive in a couple of days – not weeks as can be the case with dropshipping.
Who really are Financial Joy TV and in particular who is this Supermum- May Aries? They're clearly not dropshipping experts, they've got no real proof they've earned money or helped people to succeed with this business model. It appears they've seen an opportunity, quickly thrown together a course and want to cash in on dropshipping whilst its hot.
And to believe and even state you can make money through eCom without spending any money is unrealistic and you're results are going to be sub-par at best. Not spending any money but they expect you to drop $497 on their course? It doesn't make sense to me.
Here's What You Should Do
Wouldn't it make more sense to not buy their course and then invest that $497 into your store and your eCommerce business?
Better yet, would it not be better to invest half of that on a comprehensive dropshipping course and learn the entire business model, properly. From someone who has himself succeeded and has helped thousands of other students to do the same?
If I am making sense to you and you agree with me then look no further than eCom Elites ($197)
With over 175+ videos on the entire eCommerce business model; from store setup all the way through to Free and Paid traffic methods (Facebook Ads, Instagram Influences), Sales Funnels, Email Marketing, SEO (Search Engine Optimisation), Chatbots and more. Plus you'll get access to a private Facebook Mastermind group where thousands of students are discussing strategies, what works, what doesn't.
eCom Elites will teach you how to build a profitable long-term business. It will help you to build a brand and a separate asset and entity that will be worth 32x its earnings (and that you can sell on marketplaces like Flippa if you latter decided to).
I'm not going to sit here and state the many benefits of eCom Elites. I don't need to – the course speaks for itself. If you are interested in learning more then I suggest you checkout my in-depth eCom Elites review. I show you inside the members area and fully break down the content since I am a member myself.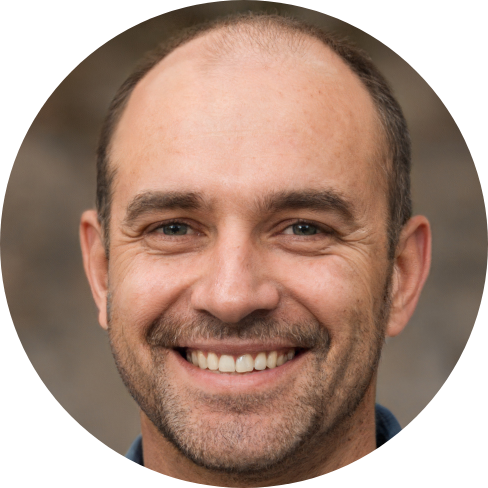 Hey, I'm Jeremy; a seasoned entrepreneur that has been earning his full time income online since 2005. My online business portfolio includes eCommerce stores and affiliate marketing niche sites. I also make money through Blockchain and Crypto. I created Unrivaled Review to share my knowledge, experience and recommendations for anyone looking to pursue such ventures.