I've been actively purchasing Solo Ads over the last few years from a number of different vendors. I've come to find that they are an excellent and affordable alternative to other paid advertising methods (like CPC/Google Adwords) and you can get high-converting traffic much faster. If you are wondering what Udimi is like as a platform and whether to go ahead and invest in some Solo Ads from this marketplace, then this Udimi Review will help you make a decision.
If you've been operating online, whether in online marketing, as an entrepreneur or even as a blogger, even for a short time, you will know just how important TRAFFIC is to your success. And not just any old visitor, but high quality, action-taking visitors! But acquiring this quality of traffic is not easy, and that's just the start. You know how difficult it is to turn one-off visitors into an audience, to build a marketing list to reach out regularly and so on and so forth.
Not only is traffic generation time consuming, complex and difficult, with a number of techniques you can pursue and work on at any one time (think SEO, Forum Posting, CPC, Facebook Ads etc) but it can be incredibly costly. But to succeed online, you need to generate traffic. Traffic that responds, traffic that converts.
That's why, when I first stumbled across Udimi, I realized the potential. Being able to purchase targeted traffic from pre-established marketing lists via a secure marketplace seemed ideal. I could leverage an audience that had been already created for my exact niche.
Through Udimi, you can ensure that you are not just buying website visitors from bots and traffic farms.
Instead, you can purchase real, committed, profitable and scale-able traffic!
Its one of the top traffic exchanges around, as reviewed and recommended by some of the leading Online Marketers. So if you are wondering what are Solo ads, then be sure to read on.
Udimi Review
What Is Udimi?
Udimi is a premium, free-to-join marketplace, where buyers and sellers meet. Its a traffic exchange marketplace!
It is where you can buy real targeted traffic. The platform is there to ensure connection to real, experienced and seasoned sellers who can send you targeted visitors.
Udimi is a free to join member's website.
It allows registered members to purchase targeted and guaranteed visitors to their website, product or promotion.
You purchase purchase an agreed number of clicks (visitors) from a solo ad vendor.
Its an established marketplace where vendors can sell and buyers can purchase targeted traffic.
See for yourself by clicking HERE (and receive $5 instantly after registration that you can put towards your first solo ad)
What makes Udimi so effective, and different to other the other exchanges online, is that all of the solo ads that you purchase will be delivered. All sellers go through rigorous testing  to ensure that they provide you with targeted traffic . Thats why it is the best traffic exchange around.
But it also goes a step further and provides you with added protection.
You are not charged for useless and poor-quality clicks (they are filtered out).
You will be refunded if a vendor does not provide the clicks and targeted visitors that you purchase.
This is put in place through a safe and secure Escrow service.
In short, Udimi act as the 'middle-man' protecting you and ensuring the vendor delivers. They provide you with a guarantee that you can't be subject to fake clicks and that your purchased visitors arrive as promised.
How it Works 
Udimi 's intuitive interface and website design ensures that you can purchase traffic incredibly simply. Here's the process:
Step 1: Visit Udimi, sign up and log in, by clicking HERE
Step 2: Once you've signed in in you can browse for Solo Ad Sellers, look at the different Solo Deals and change your selection criteria for solo ad vendors you are looking to purchase website views from.
Step 3: For example, we've taken a screenshot of our interface (above). The settings ensure that we only see: solo ads that we can get to run in the next 7 days, from a seller that will provide 50 clicks at a price ranging from 35-95 cents per click. The results showed that over 211 sellers were available to provide the Solo Ad Delivery.
Step 4: You are even able to filter more specifically, to select: when you wish to start the solo, the minimal quantity of visitors the seller is able to give you within 100 hours, whether the seller is online or not, the percentage of sellers who have generated sales for customers on the latest 30 solo sales and the minimum number of positive ratings the seller must have .
Step 5: For optimum results, we suggest you filter on the highest number of sales/ positive ratings that you can to find a seller:
​​​​​Step 6: From here, select a vendor.
Step 7: We bought a solo ad from this highly respected and successful vendor: Dana Solo – she's received 2237 positive ratings and only 7 negative. She delivers 50% of sales on orders (in comparison to other solo ad vendors) at the time of this post. She is therefore an excellent vendor to purchase solo ads from.
Click HERE to visit Dana Solo's Solo Ad Page.
Step 8: You choose the solo ads seller, then click and drag the slider to the number of clicks you require to be delivered, the date you want delivery and the URL to send your visitors too.
(**When you start using the site, we would recommend buying at the lower end if it is your first purchase from that particular seller. It's always worthwhile to purchase the smallest amount possible so that you can analyze your visitors and see the results from that vendor's traffic. Obviously the more signups, conversions, sales you get, the more you would want to use that Vendor.
Step 9: Once the order is complete, you are able to access your "past solos" to check the performance. It is here you can really investigate the finer details.
For example, here is the results from a 50 visitors Solo Ad which we recently placed:
As you can see, we received an extra 17 visitors from this one individual solo add (top right – 67/50), and we received them on two separate days.
What more, we can see that there were 121 direct clicks – 53 of which were useless meaning that the visitor didn't take any action on our page.
Additionally, Udimi have provided us with the results of their security and filtering system – this showing that we only received reputable and premium quality traffic. If it did not meet the high standards set by Udimi they were filtered and they did not count towards our clicks. Meaning all 67 visitors were the best that this solo ad vendor could provide.
You can also see where our visitors came from and check that the clicks was not secured from click-farm countries. As you can see above 84% of our visitors came from the United States which is a rather favorable outcome.
And that's it, its that simple. That's the power of Udimi. It's incredibly, quick, simple, safe and easy. They provide you with the connections you need, and ensure that you can obtain high quality traffic quickly.
Key Benefits
"I discovered Udimi through a recommendation from a leading Digital Online Marketer and have since delved deep into the platform. Since then, I have purchased over 28 Independent Solo Ads to drive targeted, engaged and quality traffic. I have been able to expand my email list by 900 subscribers and make 34 sales. I have made over $2200 in profit. The interface is intuitive and easy to use, the ads were easy to find and purchase, the process was secure and the delivery was fast; I will be using Udimi on a regular basis from now on to obtain the traffic that I simply need."
Enjoy Quality:
Udimi only connects you with registered sellers.  They have been thoroughly tested. This ensures that you can buy targeted leads, risk-free. And whilst this works for you, it also works in Udimis' favor; they have to be sure that their sellers are the best, or otherwise you would not return and they wouldn't retain their status as the best traffic exchange. This is why we favor the service so highly. There' an incentive to keep the quality premium.
They control the entire process: from payment to delivery. There's even an entire policy regarding maintaining quality, which you can read on the site by clicking HERE
Experience Safety
Udimi have set up an in-house filter that secures that the clicks you receive on your site are safe. This has been developed over 9 years with millions of sold clicks. We experienced this ourselves, and our stats clearly illustrate the power of the safety procedures in place.
On the back-end, Udimi also process all of the payments through an establish Escrow Service, so the solo ad vendors can just take a take payment and flake – they have to deliver before they receive any money.
Saving You Money
Through their security, you are never at risk of fake, bot, duplicate or even useless website views and visits. Instead, you can be confident in receiving targeted visitors when you buy targeted leads. All other Solo Ad marketplaces are notorious for providing poor quality traffic.
Saving You Time
As our example above shows, Udimi's expertly designed platform and software automatically tracks all of the results of your purchases: and provide detailed analytics and stats that covers: delivery, ratings and much more. This will really help you discover the best solo ad vendors and enable you to set up relationships for future purchases.
Meet Your Seller
The reason why this is the best traffic exchange is because you can meet and speak to the seller in real-time via the instant chat functionality. You can do this before you even buy targeted leads. We did this ahead of our order to ensure that the solo ad vendor had the email list that would be most suitable for our offer.
Negative Ratings are Non-Removable
This protects us, the buyer. And, by using the steps outlined in this article, ensures that we can filter out the bad sellers.
On most solo ad networks sellers remove bad comments and only leave the positive ones. However, it is impossible to do this on Udimi. This is why we rate the platform as one of the top traffic websites.
Instant Access
You can be up and running in minutes, and you can purchase your visitors to arrive by tomorrow!
Who Are Solo Ads Ideal For?
If you are looking to acquire more real, targeted, engaged visitors
Your site is not ranking
You want faster traffic
If you have a product, a promotion, or are looking to build your email marketing or subscriber list
Facebook Adverts costs continue to rise,
Instagram shout outs are expensive
Cost per Click advertising (including Google Adwords) is incredibly complex.
Udimi offers you a real, simple, effective and affordable solution.
Udimi is a fully integrative online marketplace and can be accessed immediately after purchase. You can literally acquire direct visitors from as early as today! Following our steps, you can get started, right now!
How and Where to Sign Up…
An order can be placed on Udimi instantly following sign-up:
If you sign up via my link you will get $5 after registering to put towards your first Solo Ad!
So if you want to expand your online presence, buy targeted leads and drive targeted traffic to build your brand, we suggest you sign up the best traffic exchange today!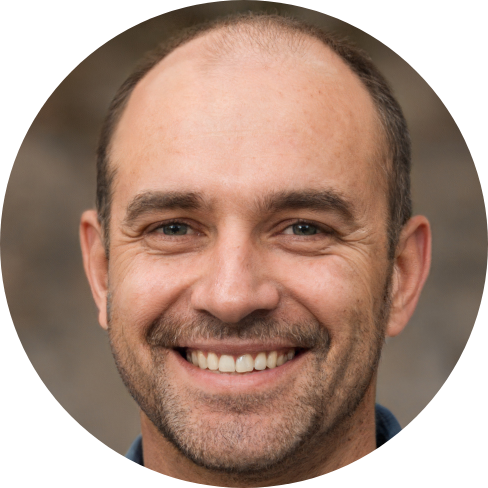 Hey, I'm Jeremy; a seasoned entrepreneur that has been earning his full time income online since 2005. My online business portfolio includes eCommerce stores and affiliate marketing niche sites. I also make money through Blockchain and Crypto. I created Unrivaled Review to share my knowledge, experience and recommendations for anyone looking to pursue such ventures.