When it comes to building an online eCommerce business; your storefront is essential. There is no doubting that. Its where you will showcase your products, build your brand and of course make those important sales. But should you invest in a ready-built or custom store? If so, what is the Venturespreneur service like and is this the way to go? In this review today, we will take a look at the offerings, what comes included and whether or not they are worth the price.
Venturespreneur are a relatively new online service based in London, England. There is relatively little to be found online about the team behind the service, other than the fact that they are using Instagram primarily to promote their offerings.
Nevertheless, they work primarily on the Shopify eCommerce platform and within the dropshipping business model which is what their services are all based around and upon.
The purpose of their service is to remove the manual work; whereby you can outsource the store creation process and get started right away.
So on this premise lets take a closer look at what they sell and what you can expect if you did decide to go ahead.
Venturespreneur Review
Venturespreneur is an online marketplace that enables you to purchase a pre-built or custom made Shopify Store.
Interestingly, the site is ran through the Shopify platform itself; so you can see first hand what a store on this platform looks like and what the creators have managed to pull together themselves.
Once you have purchased and received your store, the concept is to then run paid advertising to acquire customers and thus sales. In doing so, you should make a profit on each order. This is the basics of dropshipping.
Included as part of the services are a niche-specific domain name and control and ownership of your store; which will have been pre-populated with products of a particular niche.
From the home page, you can see that they operate in all of the common niches; from lifestyle to fitness to Apple Watch straps.
Venturespreneur have started advertising quite heavily on Social Media; you may have seen their ads on Instagram which appears to be the number one way they are driving interest in what they have to sell.
How Does Venturespreneur Work?
Once you choose one of the services (discussed below) and place an order, you will have to wait some time for your store to be delivered.
For Pre-Built Shopify Stores, you will have to wait 24 hours.
For Custom Express Shopify Stores, you will have to wait 48 hours.
For Premium Shopify Stores, you will have to wait 5-7 days.
Upon delivery, the team will transfer ownership over to you and remove their own access. It will be your asset from there on forward.
You can request some modifications, although these can only be minor adjustments and you will of course will need to assign control of your store back to the team and wait those changes to be made.
Let us know take a look at each package in further detail:
Pre-Built Shopify Stores
The basic package starts at £399, and provides you with a store within 24 hours.
It will be a niche store; meaning that it focuses on a particular interest i.e. fitness.
There are currently 14 stores available for sale, although it is not known if they are only sold once or available for purchase by multiple customers.
Each store will come with a domain name and will have around 25 products added. All of which have been supposedly researched to verify their demand.
Express Shopify Stores
The Express package is slightly different.
Here, you choose from one of 6 store templates. You then choose a niche of your choice from a drop-down and then submit your order.
Niches include:
Womenswear
Cosmetics
Baby Products
Sunglasses
Watches
Skincare
Gifts
Toys
General Store
Again, 25 products will be added but as to what they will be will be unbeknownst to you until delivery.
You can also pay to have more products added, a logo created and a domain registered.
Premium Shopify Stores
The Premium Package is essentially the same as the Express package – but it does take 5-7 days to be delivered. It follows the same process and you will also need to select your niche, specify whether you want a domain registered, logo created etc.
However, its slightly more expensive because your store will be built with a premium, opposed to free Shopify theme. This means that your store will come with some extra functionality that may help you to boost sales.
Other Services
Venturespreneur does also offer three other standalone services:
Facebook Ads Starter Kit – a simple and basic overview of how to start a Facebook Advertising campaign for your store.
Domain Registration – so you can get your store to have a branded and unique URL.
Logo Design: So you can get your store to have a branded logo, which you can use for marketing purposes.
Each service can be added to your original order.
Refund Policy
The website FAQ section states that there are no refunds available on any order.
So if you commit and purchase a store, there is no going back.
Final Verdict
On the face of it, the concept behind Venturespreneur is great. You can outsource your niche, product and store building processes and get your business started faster, right?
However, with closer inspection this does not seem to be the best thing you can do.
From my perspective, if fails on 5 key points.
For one, this may be the kind of service you would want, if Shopify was hard to use. But its not.
Shopify is one of the easiest, quickest and beginner friendly platforms online. You can build a professional looking store in a minimal amount of time.
Its so intuitive to use, requires no coding or technical knowledge and you can build your store with an easy drag and drop builder.
Equally, you can sign up to a Shopify Free Trial for 14 days, without even needing to enter a credit card. Test it for yourself and you will see what I mean.
Secondly, the no refund policy is a huge red flag for me. Why would they be so hesitant to offer this? Surely if you were to pay this much you would expect this to be included?
Thirdly, and relating to the above, the costs and charges seem very extravagant. Stores on Shopify shouldn't need to cost this much considering how user friendly they are to use. Its not like you need any real expertise to use it.
The domain fee registration is particularly amusing. £60 is a lot when you can do it yourself for under £10 by using any one of the main registrars, like Godaddy or Namecheap.
Next up, I have to question the speed of delivery. 24 days for a pre-built store doesn't make sense. If it is already built why cannot they transfer it right away?
Then the 5-7 days you need to wait for a custom store; in that time you could have gone ahead and done it yourself and saved a lot of money in the process.
It completely goes against the purpose of the service; to get set up quickly.
Lastly, the approach just seems wrong to me.
If you want to build a long-term profitable business, you should learn all you can about the process, the systems, platforms and strategies.
Learning how to research a niche, products and build a store are skills that if you learn you can use time and time again. In fact, you could even go on to sell services like this yourself.
That's why, I would actually recommend that you get on a comprehensive training course instead.
eCom Elites comes in at an unbelievable price when you consider what you get. In this course you will learn the A-Z of running an eCommerce business, plus you will have your optimized store set up in a fraction of the time.
If you want to succeed in business you need to take action and educate yourself where you can. Waiting around for a store to be delivered is just not the way to go.
So, be sure to check out my eCom Elites Review.
You will see for yourself why this is the better, more affordable, and appropriate way to go.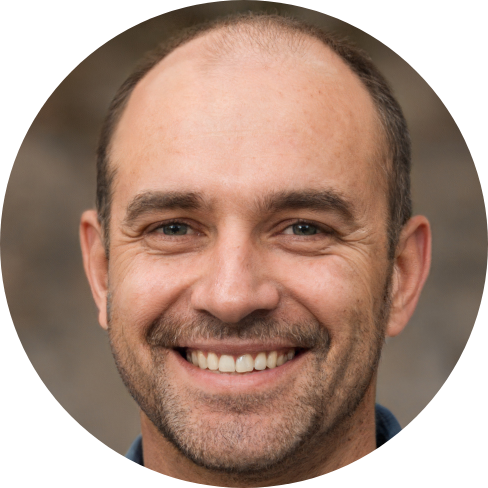 Hey, I'm Jeremy; a seasoned entrepreneur that has been earning his full time income online since 2005. My online business portfolio includes eCommerce stores and affiliate marketing niche sites. I also make money through Blockchain and Crypto. I created Unrivaled Review to share my knowledge, experience and recommendations for anyone looking to pursue such ventures.