If you have recently become aware of Verum Ecom, then you may be keen to learn more about it. What is on offer, and is following the YouTube channel and guides on the site the best approach to dropshipping?
Answering these kind of questions will be the purpose of this review here today.
First and foremost, it is important to note that there is no product available and currently up for sale (at time of writing March 2020).
Whether or not one/several become available is something that can only be discussed as speculation.
With this in mind, you may be wondering whether there is anything to lose by following the YouTube Channel/Accessing the site and following the advice of Verum Ecom. Well, considering you will be investing into your eCommerce business, it is important you get it right and you proceed using the right processes, models and practices.
Let us know take a closer look into who is behind the Verum Ecom Brand and take a closer look at what information is available
About Verum Ecom?
Verum Ecom is an eCommerce content producing brand, headed by John Yoon.
There are essentially two branches of Verum Ecom – the YouTube Channel and the website, verumecom.com.
While he may seem to be the sole-person behind it, one particular video titled "Dropshipping Q&A with Verum Ecom – Ask Us Anything" – which includes three others along with John, indicates that this is actually a group and a joint venture.
The YouTube channel is described as a place to acquire 'true' knowledge as to what it takes to build, manage and grow a successful eCommerce business. For those of you wondering, 'Verum' means true in Latin.
This implies that John and the team are tired of the likes of other dropshippers, YouTube channels and guru's who are giving out false information and unfair expectations.
In all honesty, they are not alone. My best dropshipping courses guide just shows how many courses there are out there on the market. The majority of them do not deserve your money, time and effort.
Further research into Verum Ecom has enabled me to discover that the Verum Ecom brand was founded in 2019.
The team are a "group of friends" whom started dropshipping several years ago. With the frustration of not being able to find reliable information, they decided to pull together what they have learnt and share it through their respective channels.
Their content is claimed to be the an overview of the methods and concepts they use in their own respective Commerce businesses.
Verum Ecom YouTube Channel
The Verum Ecom YouTube channel is not extensive by any stretch of the imagination.
Since the channels creation in July 2019, there have only been 11 videos published (unless of course they have deleted content). This is where we stand today, and it appears that the group have a monthly publishing schedule.
That being said, the videos are relatively in-depth in terms of content and length.
This is likely to be one of the reasons in how the channel has been able to acquire over 50,000 subscribers in this short amount of time.
Each video has also been largely successful in regards to views; averaging out at around 50k views per video.
Content produced on the channel is focused around the dropshipping business model. The platform of choice to build an eCommerce store is Shopify, and they have a couple of videos on using this platform for research and building a store from scratch.
You'll also find some marketing strategies discussed on the channel; with Facebook being mostly discussed. Facebook Ads are at the core of how they acquire customers on their personal stores, and you'll even find a free video course on setting up campaigns.
I must admit, the videos on the channel are very engaging. They are quite unique in how they are filmed, and they do also pack a lot of condensed information into a small amount of time. They are also keen to show screenshots of how to proceed with each step and what you'll actually need to do for the respective topic.
Of course, they need to make money. Aside from the ads that they have running on their channel (that you have to watch before each video), they do use affiliate links.
So, for example, when they mention Shopify (and the building a store video) – they advise that you sign up through their link. If you are to do so and get on a paid plan, this rewards them a commission.
Seems only fair considering the content that they are giving away for free.
Verum eCom Website
Whether or not the Verum Ecom website existed before the channel, or was built at the same time is unknown. Either way, they compliment each other pretty well.
The site is a content-based blog including several articles and guides around building, managing and scaling an eCommerce store.
There is quite a bit of content on the site, including a number of text-based guides that a beginner could follow to get a better understanding into the dropshipping business model, how it works and the general principles involved.
For example, they have a 'Free Course' guide on the site which outlines how one of their product and dropshipping stores made 6 figures in 2 months. Its a great case study in theory – however, there is not much actionable content here that would help somebody to go and replicate this kind of success.
The content on the Verum Ecom site looks primarily beneficial to beginners; those who are yet to start dropshipping and need more information about the business model.
The guide , Dropshipping 101, would be a good place to start.
Again, the site is monetized through the use of Affiliate Links within the articles and guides. So, if you was to sign up to a service through their link, e.g. Shopify, then they'll earn a commission.
Aside from the articles and the guides, you'll also find a couple of other offerings on the website.
The first is a Forum. This appears to be fairly active with daily activity and a fair amount of posts. The forum has a number of categories and topics of discussion including: News/Announcements, Discussion, Shopify, Payment Processors, Marketing, Marketplace, Contests/Giveaways and Off-Topic related subjects.
Signing up is free, and requires you to create an account. From there you will need to verify your email before you can begin posting.
Secondly, there is a Newsletter which you can subscribe to. By doing so, you'll get updates and notifications of whenever new content is published.
Final Verdict
Verum Ecom is at time of writing, an entirely free resource that you can use to acquire some dropshipping knoweldge and information.
There is no harm in visiting the YouTube channel and site, and watching/reading their content in which is free to access. You'll likely gain some insights and at the most, all you will lose is time.
That being said, time is our greatest resource. Waiting around for new content, or not acquiring all the actionable content you need to build, manage and scale a successful eCommerce store right now is not ideal.
So, if you want to get started and acquire all the information you need, with step-by-step training on the entire business model including store creation, customer acquisition/retention (social media marketing/ email marketing) among much more, you'd be better off signing up to eCom Elites.
While it will cost you, the price is no excessive. There are over 200 videos which will show exactly what you need to do. Plus, there is a 30 day money-back guarantee.
I can personally attest to the course, my eCom Elites Review explains why along with exactly what you would be getting if you decide to sign up.
Take a look, and see for yourself.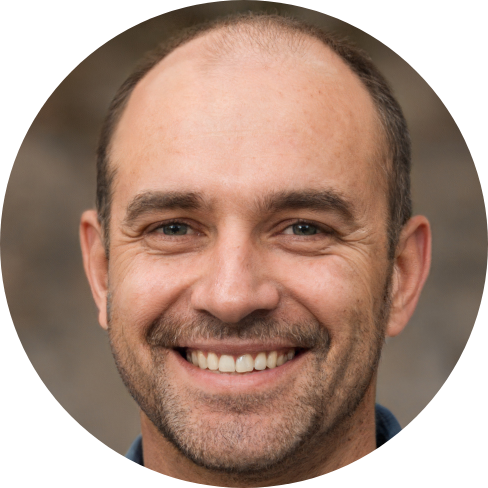 Hey, I'm Jeremy; a seasoned entrepreneur that has been earning his full time income online since 2005. My online business portfolio includes eCommerce stores and affiliate marketing niche sites. I also make money through Blockchain and Crypto. I created Unrivaled Review to share my knowledge, experience and recommendations for anyone looking to pursue such ventures.