If you are currently running (or are looking to start) an eCommerce store, then you might be looking for training and/or software to help you succeed.
There can be a significant advantage to leveraging the experience and knowledge of others; particularly an expert who knows how to build and scale eCommerce stores.
The Viral Vault aims to provide the solution; offering a portal, training package and support. Their service will be the subject of my review here today.
The concept behind Viral Vault is that product research and learning how to build and market a store takes time and can cost a lot (if you do not know what you are doing).
It, therefore, claims to help you automate the process of building the research and marketing branches of your eCommerce business – with the tools, strategies, and support you need along the way.
The service is $57 a month, but you can sign up for a free 3 day trial.
You'll get access to a basic eCommerce Training Program, support, a daily trending product report, and a range of templates (for both product descriptions and video ads) Lastly, you will also be able to access daily Facebook Targeting Analysis.
Viral Vault appears to be the next product launched by Jordan Welch. A young 21 year old entrepreneur, dropshipper, YouTuber and online course creator. I recently reviewed his eCom Accelerators 0-100 course (which costs $597).
Viral Vault Review
So as I have already mentioned, signing up the the Viral Vault gives you access to a package or an "eCom Toolkit" as it states on the Sales Page.
Let's take a look at what you get for $57 per month:
Daily Product Research
Optimized Product Pages
Video Ad
Ad Copy
Facebook Targeting Suggestions
Training Program
How Viral Vault Works
Viral Vault is an online platform that you'll need to log in to each time you want to access any of the tools stated above and acquire new products to promote on your store.
Once you login, you can click (using the left hand panel on the interface) on the relevant sections to obtain the recommended products and the marketing material you need to promote them (Product Page Copy, Ad Copy etc.)
Viral Vault essentially runs through a number of researchers who are trained to follow a number of research steps and processes.
They utilize social media marketing methods – they primarily run searches on the Social Media Platforms (Facebook, Instagram) and online marketplaces (AliExpress, Alibaba) and spy on other stores to see what is selling and what is trending.
The second branch of the team, focus on preparing the material that you can use to help promote those products.
This includes a pre-drafted product page, video ad, the ad copy to include and Facebook targeting suggestions for each product.
Beyond the Research/Marketing Material by signing up you also get access to a ​"Beginner Friendly eCommerce Training Program".
This will enable you to get set up with your Shopify Store but there is little mention of what is included and the level of depth/training provided.
Verdict on the Viral Vault
At $57 per month, this is going to be quite a costly expense to carry each and every month.
You're looking at $684 per year. Logically, it does not make sense to me to purchase research when you can learn to do, relatively easy, yourself. You just need to know the process steps to take.
When you consider what you get with the Vault – it is mostly pre-packaged material that has already been done and created for you.
Sure this may save you some time, but this does not necessarily mean it is optimal and when you actually think about the research methods they use – it's pretty basic and nothing that you cannot do easily yourself.
The truth is, if you do decide to start marketing the products provided in the daily research report; you won't know they are successful until you actually start testing them.
Just because other stores are advertising them on Social Media does not necessarily mean they are successful, and you don't know about their ad spend to revenue/profit margin.
So you'll need to test and of course spend money on those ads.
Secondly, everyone who signs up to the Viral Vault is going to be getting access to the same reports, the same research, the same ad copy, the same target audience suggestions etc.
You're not going to be getting a tailored service – quite the opposite in fact.
This means you'll be instantly accessing a more competitive niche and you'll likely need to customize quite a lot of the material to differentiate yourself from the next Viral Vault customer who is doing exactly the same thing, targetting the same audience, etc.
If you are completely new to eCommerce and dropshipping, then you'll likely get some benefit from this eCom toollit and it may enable you to get set up and running giving you ideas of what to sell.
However, if you really want to build a profitable long term business and learn the exact steps you need to take, then there is actually a considerably better way to go and alternative to take a look at.
Having a comprehensive training that teaches you how to thoroughly conduct your own product and niche research is going to be considerably more effective in the long term – and you'll save a lot of money too (as you'll be a paying a one-off cost and not a recurring one).
The eCom Elites Course by Franklin Hatchett ($197) is perhaps the most affordable and effective course released for eCommerce in the past couple of years. (Research here).
With eCom Elites you'll get 175 videos covering store setup, dozens of product/niche research methods and strategies, Facebook Traffic, Instagram Traffic, Email Marketing, Chatbot Traffic, Funnel Traffic, Google Ads Traffic, Organic Traffic and a lot more.
This is what you need to actually succeed; and you'll learn exactly how to do it all yourself.
Granted, it may take you a little bit of time, but it will enable you to learn what does and what doesn't work.
Its sustainable. Ultimately, there are no shortcuts in business if you want to succeed.
With eCom Elites you'll learn the entire eCommerce business model (A-Z); the "ultimate" version of the course is even going to give you done-for you Sales Funnels which is perhaps the most profitable strategy of them all.
Read my review of eCom Elites to see exactly what you are getting.
You can see screenshots from inside my member's area (as I am a student too) and the breakdown of the course modules.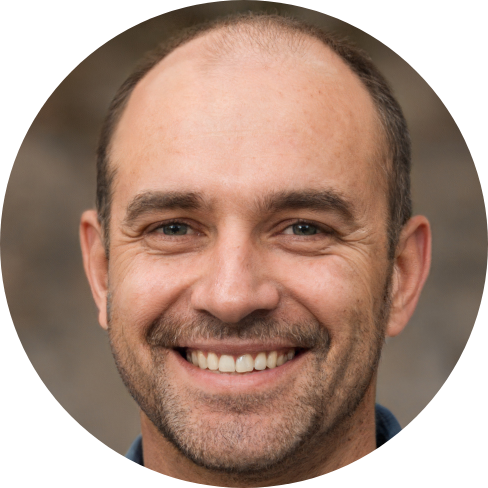 Hey, I'm Jeremy; a seasoned entrepreneur that has been earning his full time income online since 2005. My online business portfolio includes eCommerce stores and affiliate marketing niche sites. I also make money through Blockchain and Crypto. I created Unrivaled Review to share my knowledge, experience and recommendations for anyone looking to pursue such ventures.