The Wealthy Affiliate Scam; is this a thing and something to be concerned with or is it a legitimate affiliate marketing platform that you can use to generate income online. That is the topic for today's article. We'll be taking a look a closer look at the platform, what you get and whether or not you should sign up.
I'd like to preface this article by answering your initial question upfront.
No, Wealthy Affiliate is not a scam in the true sense of the word. It is a genuine platform designed for Affiliate Markets and will provide you with some free content and information legitimately. However, while
it is not fraudulent, it is a dishonest scheme
in the sense of what you get and the price you pay. While it is free to join, you'll need to pay and invest into a paid membership in order to acquire the majority of the content, use the functionality (live chat) and get the bulk of the information you need to see any real value and obtain any tangible results. You can get your first month for a reduced price of $19 (intro offer) but consider that this will rise to $49 for each and every month going thereafter. Moreover, a lot of your access to functionality stops 7 days after you sign up.
Click Here to View A Superior Affiliate Marketing Training Alternative
I initially signed up to Wealthy Affiliate as I am always looking to expand my knowledge around the Affiliate Marketing business model. What is to follow is an overview of what I experienced and what you can expect if you was to go ahead and sign up.
What Is Wealthy Affiliate?
Wealthy Affiliate is an online Affiliate Marketing training platform created in 2005. It was launched by two Affiliate Marketers, Kyle and Carson, with the idea of providing a service for all Affiliate Marketers, both new and those with some experience.
The site has developed over the years and it currently provides an online space to learn and leverage the knowledge and experience of other Affiliate Marketers (and the founders Kyle and Carson).
The platform, while serving as a learning portal and community, also includes the following functionality:
Wealthy Affiliate Website Hosting
Recommended Affiliate Programs to Join
Live Events (Webinars and Interviews)
Live Chat
Keyword Research Functionality
As you can see, the platform tries to provide you with everything you need to get started with Affiliate Marketing.
Consider that you're being recommended products, services and solutions by seasoned Affiliate Marketers, so you'll be routinely marketed their services and using their referral links for any external solutions they recommend. Just something to consider.
Is Wealthy Affiliate a Scam?
The main purpose of this article is to identify if Wealthy Affiliate is a "scam". In order to help us assess this topic, we need to first understand what a scam actually is. Here's a definition of the term
" a dishonest scheme; a fraud."

Oxford Dictionary
While the platform is not there to fraud you (steal personal information etc), you could build the case that it is a dishonest scheme. Why – because its not really 'free' in the sense of the word. You're going to be advised into making purchases that benefit the platform owners, and you're going to need to pay to 'unlock' any of the material that you actually need to build a successful Affiliate Marketing Business.
The pricing for the platform is as follows:
Monthly – $19 for the first month, and $49 thereafter (with a First Month Special Offer)
6 Months – $39 per month ($234 Total)
Annually – $29.92 per month ($359 for 12 months).
As you can see, its a subscription model whereby you need to continue paying to retain your access to the premium content. The total cost to be a part of the platform, is therefore going to add up over time.
Wealthy Affiliate Content (Whats Included)
By now, you've realized its not a scam in the traditional sense of the word but is it worth signing up for?
Let us know take a look a closer look at the content so that you can see what kind of information you'll be able to access and whether or not you think this will be of any benefit.
In the interest of time, I will not go into too much depth on the free content. You can always sign up for free and then take a look in your own time. Then again, you might not have time at your disposal so I'll provide a high level summary of what free access entitles you to.
The first thing you'll need to do is build out your profile and learn how to navigate the interface.
From here, by scrolling down you'll be able to take an introductory module (of 10 lessons).
Wealthy Affiliate is built around the following model, so its good to get a visual of what the process is going to look like:
This is the fundamental concept of Affiliate Marketing at its highest simplified level, however as you can imagine, its a lot more complicated than this diagram leads to suggest. You'll need to be undertaking certain actions not only within each of the four processes above, but in-between them too.
Here is a brief summary of what each one covers:
Lesson One: Provides you with a walk-through video of the platform and how to use it most effectively. You then learn how to complete your account. The final task here discusses the premium membership offer and is there to get you to sign up for the subscription.
Lesson Two: Explains the basic principles of how to make money online. You'll be getting a basic introduction to the Affiliate Marketing Business Model here.
Lesson Three: Introduces you to Niches – what they are, the importance of selecting one and how to go about choosing.
Lesson Four: Is about building your own niche website. The information here covers how to build a website on the Wealthy Affiliate Platform using the functionality known as 'Site Builder'. Consider that if you choose to do so, you'll need to sign up to a paid plan in order to be able to host the site.
While it is possible to get yourself free hosting by remaining as a free member, you'll need to setup your site on the Wealthy Affiliate Sub Hosting Account. What this means is that you will have .siterubix in your domain name. So, your website would be accessible at something like "wealthyaffiliatewebsitetest.siterubix.com.
This really is not ideal; for one it does not look professional or legit and for two, its no memorable.
Lesson Five: Talks through the Content Management System (CMS) WordPress, but it does make the leap of faith that you have set up your site already. Here you learn about logging in, removing unnecessary plugins and deleting template posts and pages. Its simple, and something you would likely do on your own initiative anyway.
Lesson Six: Covers the SEO (Search Engine Optimization) topic and how you can prepare your site for the search engines. The "All in One SEO" plugin is recommended here.
Lesson Seven: Here, you look at creating your initial website content. In other words this is how to set up your About Me and Privacy Policy pages. Simple stuff.
Lesson Eight: Provides some basic information around how to create custom menus on your website; structure is also covered.
Lesson Nine: Titled 'Understanding Keywords, The Start of Your Content' provides you with some information around keywords, what they are, why they are important and the rules of a quality keyword.
Lesson Ten: Is not a lesson as such, it reviews what you have already covered and then what your next steps are to continue with Wealthy Affiliate. This is essentially signing up to become a Premium Member.
So that's it for the free content. If you wanted to continue to log in that's of course fine but you'll be extremely limited in terms of what you can do and what you can see. In fact, after 7 days, a lot of the functionality will cease and you will not be able to access it. Take for example the live chat:
So when you think about it, signing up for a free account entitles you to the basic training course long term.
Click Here to View A Superior Affiliate Marketing Training Alternative
Premium Content
Upon signing up to become a premium paying member, you'll unlock a number of extra modules (5 in total) which provide training all around building an affiliate marketing niche website and acquiring traffic that you can monetize.
Each module consists of 10 lessons and by the end, you will have completed your "Online Entrepreneur Certification".

Here is an overview of each one and what they cover:
Level One – Online Online Entrepreneur Certification – The first 10-lesson mini-course provides you with the steps that you will need to take to build an Affiliate Marketing Niche Website that succeeds.
Level Two: Building Your Own Traffic Producing Website – Here it talks you through free traffic strategies to obtain consistent traffic specific to your niche. You learn about the importance of trust, productivity and the importance of branding and visuals.
Level Three – Making Money – Here you learn all about how you actually make money with this business model. Starting with your affiliate programs, you learn about: adding links, the Amazon Associates program, monetizing via Google Adsense and installing Google Analytics.
Level Four – Mastery Social Engagement – This course discusses the importance of your Social Presence and building a brand across the Social Platforms. You learn about several social media platforms including: Facebook, Pinterest and Twitter. There is also content around social marketing in general and how to use it properly for the best results.
Level Five – Content Creation – This module discusses the importance of content and making sure you have the processes in place to ensure it ranks. Improving indexing times and speeds is covered, along with improving user engagement by ensuring your content is displayed clearly, is easy to read etc. There some tips on boosting conversions, getting more content on your site and effective goal setting and expectations.
Its important to note that the training and recommendations provided in Wealthy Affiliate is 100% White-Hat orientated. This basically means your methods and strategies are focused on a human audience (opposed to search engines) and you fully adhere and comply to search engine rules and policies.
As such, the approach that is broadcast is that content is key and that this alone will get you to the top of the search engines. However, ask any successful website owner and affiliate marketer, there's a lot more to ranking than just content quality.
Keyword Competition, Site Authority and Backlinks, along with over 150 other search engine ranking factors dictate where you'll land in search. And then there is the Google Sandbox (which penalizes new sites under 6 months old and limits their ranking potential).
While there is a lot of great content in the "Online Entrepreneur Certification", success from this training requires you to rank and to rank well in search engines. Unfortunately, there's a lot of information not covered here in which would help you to do exactly that.
Live Webinars
By signing up to become a Premium Member, you also get access to a live weekly webinar that is held once per week for you to join. Topics are varied and typically run through different cycles of content. For example, Instagram is a major topic for discussion and various Webinars have been looking at different aspects of this Social Media Marketing platform:
The good thing is that if you cannot make a webinar, it is recorded so you can always watch at a later date and time that suits.
Affiliate Marketing Community
What appears to be one of the major incentives to sign up to Wealthy Affiliate is the community of Affiliate Marketers that are on the platform.
In theory, members can ask questions, provide answers and write posts around certain strategies and methods. Sure this can be useful but ultimately it depends how many people decide to contribute and share their knowledge and experience.
Another thing to be aware of is that you have no way of verifying the qualifications, knowledge and experience of other community members. Asking questions may get you suspect answers, which may or may not help you. There is no guarantee's here. Moreover, questions in the Live Chat are often very beginner orientated, so unless you want to help others there is not much to learn here unless of course you find yourself in this position. Once you move on this element of Wealthy Affiliates will likely be redundant.
Final Verdict
The Wealthy Affiliate Platform is not a scam; hopefully this article has explained why this is the case and why you should not be viewing it in this way. However it is misleading to think that you can sign up as a free member and obtain the kind of training, information, tools and functionality that you are going to need to succeed with Affiliate Marketing.
Sure, signing up for a free account can provide you with some high level overview of a process to start Affiliate Marketing, but its very brief and basic and you could easily find this content elsewhere for free online. YouTube is ideal here and is in fact a much better place to start. This will also avoid the need of providing your email address to seasoned Affiliate Marketers who will add you to their email list and send you communications about why you should sign up to their platform, products you should be using etc. They'll try to sell you – its what Affiliate Marketers do.
So, if you are considering Wealthy Affiliates, really you should be asking yourself do you want to be paying $50 per month? That is the reality of it. At that price you'll get the extra "Online Entrepreneur Certification" (50 videos in total), plus access to the Live Chat, Weekly Webinars and a few other perks like the Keyword Research Tool.
Even then, in my personal opinion and through experience of the content, I don't actually think Wealthy Affiliates is worth $50 per month.
There is so much missing from the course regarding what it actually takes to rank a website and acquire good free organic traffic through the search engines. With no real Search Engine Optimization training and no focus on a plethora of other effective and timeless strategies like Email Marketing, Sales Funnels and Paid Advertising, I just cannot recommend that you join.
Instead, you should definitely take a look at Savage Affiliates by Franklin Hatchett. With over 150 videos on building a long term successful Affiliate Marketing business, including all those very strategies recommended and more, its just make a lot more sense. If you are not familiar with Franklin Hatchett, then he has earned over $1,000,000 in affiliate marketing referral commissions from the ClickFunnels Platform (2 Comma Club Award Winner)
Its a one off-flat cost of $197-$297 (depending on the version you go for) and you can have access to all the content you are going to need right away. The Super Package is even going to give you pre-made Affiliate Marketing Funnels that you can set up right away to start converting your website traffic from the moment you launch. Couple that with the Launch Jacking Method (which will get you early traffic even as a new niche site) and you'll be paying back for the course cost right away.
With Franklin's course you are actually learning the steps you need to take to rank a website. Not just now but for years to come. This is not just about writing good quality content, this is about building Site Authority, optimizing the page, acquiring high quality backlinks etc.
I'll let my Savage Affiliate Review provide you with a full breakdown of the course, the benefits and why its a better alternative. I've personally learned far more with it than any other online resource.
I suggest you take a look if you want to start a successful Affiliate Marketing business right now.
Click Here to Visit Savage Affiliates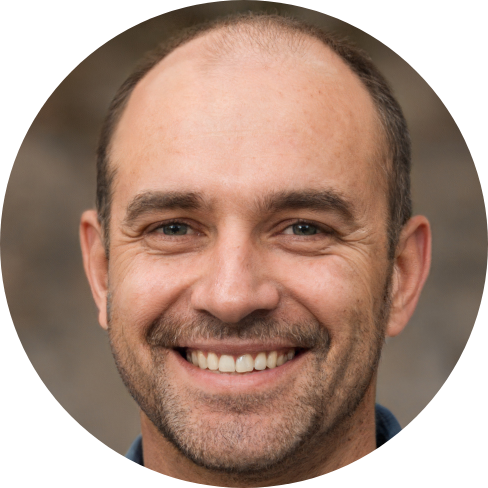 Hey, I'm Jeremy; a seasoned entrepreneur that has been earning his full time income online since 2005. My online business portfolio includes eCommerce stores and affiliate marketing niche sites. I also make money through Blockchain and Crypto. I created Unrivaled Review to share my knowledge, experience and recommendations for anyone looking to pursue such ventures.