Are you struggling to generate sales or bring in traffic to your eCommerce store?
Then there's a good chance you're underutilizing, or even worse, using no SEO strategies at all.
So, before getting into which SEO strategies you need to use, let's first talk about why you need it! 
Why An Ecommerce Business Needs SEO
Without using eCommerce SEO, you're missing out on the best way to generate traffic.
The free way.
Organic traffic does not cost you any more; and every sale you make will be pure profit.
Besides, you customers are actively searching – so your conversion rates will likely be higher too!
The thing is:
The success of your online business directly correlates to how much traffic you can bring to your store – and how much it costs to do it.
In the end, it doesn't matter how well you brand your business…
…all you need to do is bring customer to the store in the most cost-effective way.
And one often forgotten element of this, is eCommerce SEO.
The problem is, SEO is not easy in today's climate; it's becoming increasingly difficult to reach the top pages of the search results.
There is a lot of competition, algorithm changes, and other aspects to successful rankings.
But, by using these four components below, you have a fighting chance of succeeding and winning:
The 4 Components Of A Solid Ecommerce SEO Strategy
Bringing more traffic to your eCommerce store can be a long and hard journey, but the benefits can be life-changing.
And for this reason, the next steps should be followed carefully if you want the best chance of succeeding:
Building A Strong Foundation
Before you start, the foundation of your website has to be solid. After all, you wouldn't build your house on sand; it would just sink away.
If your business is to succeed, your foundation needs to be stable. And for this, you'll need to perform a site audit.
The most common problems found with eCommerce stores are the following:
Duplicate content
Hard to crawl
Other technical issues
To find out if your eCommerce store has any of these problems, you'll need to use site audit tools like:
Using these tools will help reveal problems that would otherwise take days of work trying to find, instead, you can figure out and fix in a matter of hours.
Finding The Best Keywords To Rank
One of the most significant ranking factors is and always will be keywords, making it something you should pay attention to.
The idea is to find relevant keywords that have high search volume. This will help you bring organic traffic to your store.
Please don't fall into the trap of picking your keywords based solely on how much traffic they bring; it will set you up for failure. Instead, try and focus your efforts on gaining qualified traffic.
When selecting your keywords, you should think about four things:
Relevance – Attracting the right customer is key to success, but the keyword you attract them with must be relevant to the product you're selling. There's no point using keywords for 'shorts' if you're selling 'skateboards'.
Search Volume – You can have the most relevant keyword with the best intent, but if it doesn't bring in any search volume, it's not going to be doing you any good whatsoever.
Intent – It's not just relevance you need to think about; the keyword also needs the right intent. Attracting people with the right intent is about catching them at the right stages of the sales funnel.
Competition – Each keyword has a different level of competition. This basically means some keywords are more challenging to rank. So you need to be realistic in the keywords you choose to do battle with.
But how do you find these keywords?
The best way to find actionable keywords is to use SEO tools; the best ones are:
Using either of these tools makes it super easy for you to find new keywords and sneak a peek at your competitors.
Fully Optimizing With On-Page SEO
On-page SEO isn't a factor that should be taken lightly; it's the next part of building a solid foundation.
If you already have experience with on-page SEO on affiliate sites, then it's worth noting that eCommerce SEO works slightly differently.
Here's a list of things you need to take care of:
Title Tags – Make sure your keyword is at the start of your title, it lets Google and the customer know exactly what your page is about as quickly as possible.
Heading/Subheadings – You need to make sure you structure your headings correctly. This means using the right tags, for example, H1, H2, H3, H4, and so on.
Meta Description – The meta description gives your customers a reason to click on your site, and an opportunity to sprinkle some extra keywords.
Image Optimization – Optimizing your images helps Google understand what the image is about. Have keywords placed in the file names as well as the alt tags.
High-Quality Images – Customers like to see high-quality images when buying products online. A high-quality picture at least shows them what they are getting in the absence of being able to touch and feel the product.
Schema Data – Using Schema data helps your pages stand out in a world where it's becoming increasingly difficult. Schema data lets you display important information like prices, stock, delivery speed and more.
Internal Links – Considering a lot of people overlook internal linking, it holds extreme power. It helps your customer and Google navigate your store.
Unique Product Descriptions – Duplicate content is a website killer, which means copying and pasting the manufacturing descriptions doesn't cut it. Do the work and make sure each page description is unique.
Show Value – You need to make your customers feel like they shouldn't buy the product anywhere else. Value proposition is a powerful incentive if you get it right.
Powerful Backlinks
Link building is the last thing you need to think about, which is contrary to popular belief.
Think of it this way; what's the point of sending people to a site that's half complete and riddled with technical problems.
And that's what you're doing if you start link building too soon.
There are so many link building strategies you can use for eCommerce. So many, in fact, it would be hard to list them all here.
If you want to learn more about eCommerce link building, please check out this post by Matthew Woodward. He gives you nine actionable link building strategies.
Rounding Up
By following the process outlined above, you can start growing your business with the best source of traffic possible.
Remember, your success depends largely on how much traffic you can bring to your store, and how much it costs you.
For that, you need eCommerce SEO.
If you want to learn all you will ever need to know about eCommerce SEO or any other aspect of building a successful eCommerce business, then be sure to check out my eCom Elites Review.
That is the training course to get on if you are serious about succeeding with this business opportunity.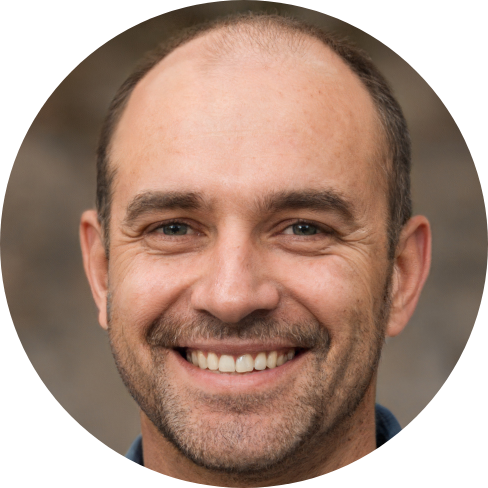 Hey, I'm Jeremy; a seasoned entrepreneur that has been earning his full time income online since 2005. My online business portfolio includes eCommerce stores and affiliate marketing niche sites. I also make money through Blockchain and Crypto. I created Unrivaled Review to share my knowledge, experience and recommendations for anyone looking to pursue such ventures.