Are you looking for a Wolves eCommerce Review? This is the latest course from YouTube content creator, Youse (Youssef Alsamarai). Nowhere on this Sales Page actually states what this course will provide, but from taking a look at the content it appears to be a Shopify Dropshipping course.
The sales page for the course is literally just some Shopify Screenshots, yet its hard to indicate whether or not these are actually from any of his students. He is not mentioned in any of them, aside from the top screenshot that mentions a coaching session and not this course per se.
Beyond this the screenshots are not overly impressive, but due to the apparent low revenue and earnings, at least he is not guilty of manipulating or editing them like a lot of other dropshipping guru's are guilty of.
If you are here you have probably stumbled across Youse's YouTube channel where he promotes the Wolves eCommerce course. I'd now like to break it down, show you whats included, if it is worth the $236 asking price and whether or not there are better alternatives available for a similar price.
If you are in a hurry, and don't want to read a breakdown of the modules, click here to read my final verdict and review.
Who is Youse (Youssef Alsamarai)?
Youse (Yous on Youtube, full name Youssef Alsamarai) is a Social Media Marketer and content producer on YouTube. He claims to have foreseen that the future of online success would be all around Social Media. Since the age of 17, he has supposedly studied it in detail in order to run better social media advertising campaigns.
At time of writing he has just under 73,000 YouTube subscribers that he has gained in under a year so he clearly knows how to market. His channel is comprised of content on dropshipping, the Shopify platform, social media strategies and general online business advice.
The majority of his videos are filmed of his face in front of a World Map; not of his computer screen or of his Shopify Dashboards. In fact, I don't think I have ever seen any real proof that he has had success personally with dropshipping. Even then, as mentioned at the start of this review, 'his students' do not appear to be making much money either.
I find it pretty strange that he sells a Shopify course but published a video in May 2018 titled: "Shopify Dropshipping Is Dead". In this video he claims that we are 1 viral tweet or 1 interview on a major network away from the collapse of the dropshipping business venture . If he was so cautious and suspicious of dropshipping then why would he have created a course? Apparently owning your audience and making your store look "legit" will protect your business when this happens. I don't know about you but I can always spot a Shopify store from a store hosted on an eCommerce platform. By design Shopify looks legit…. This is just a small glimpse into how much Yous loves a clickbait title and how his advice is pretty basic and obvious.
While it is always important to look at the course creator, I appear to be going off on a tangent. Let's now take a look at his course and what you get as this is what we are here to review.
Wolves eCommerce Review
When you visit the Sales Page, you'll see that the course is currently priced at $236. There is apparently a 50% discount for the New Year but that was 5 months ago?
The course is split up into a series of modules and is taught via the Teachables platform. Each module consists of different lessons and videos. The videos are overall pretty high quality but cannot be downloaded, but you can watch them on both mobile and desktop devices.
The course modules are as follows:
Welcome/Intro
Product Research
Facebook Ads
Instagram Method
POD (Print on Demand) Branding Strategy
Store setup
First Sales
Product Research/Aliexpress/Social Proof
Diamond Method
Instagram Growth
Scarcity, Desire, Social Proof
Live Store Reviews
While on the face of it there appears to be quite a few modules and lessons, videos are short in length and average between 3-5 minutes.
Module 1: Welcome and Intro
The first module is a very short intro to the course (23 seconds exactly). You then can access a link to join the course student group chat.
Module 2: Advanced Product Research System
The second module is all about teaching you an 'advanced' product research system. I am not quite sure why you would want to jump straight into advanced strategies before doing the basics. I also do not understand how advanced methods can be taught in just 5 videos lasting around 20 minutes?
Nonetheless the lessons in this module teach you a "hidden gem" method which is all about trying to put the right product in front of the right audience. Yous teaches you how to look for these "hidden gems", what tools to use and then how to ensure they will provide a positive ROI (return on investment).
Module 3: Facebook Ads Mastery
Again another big title of a module here, "mastery" implying that you will completely understand the ins and outs of Facebook Ads through the content in this module. With 10 Facebook Ad training videos (compared to the 50+ that come with a similar price course eCom Elites), I cannot help but feel underwhelmed by the Wolves eCom module.
Considering that the first lesson is all about what Facebook Ads are, the second is about installing the pixel, the third setting up your ad account etc. This is not exactly mastery, its basic setup.
There is an interesting video on copy writing and its importance but it lasts for 1 minute; just not enough time to provide any real detail or depth like a topic like this requires.
Module 4: Instagram 'BAM' Method.
The next module is all about Yous' BAM method which is essentially an Instagram to acquire more visitors to your store from Instagram. There are actually only two videos in this module, the other is a note and resource download.
Module 5: Print on Demand Branding Strategy
A two video section on how you can set up a Print on Demand (POD) dropshipping business. This module gives you a step by step strategy of what you will need to do if you wanted to be successful with POD.
You'll learn the importance of being unique, the types of products to avoid and how to get people interested in your brand.
Again, another highly limited module which will only apply to those of you interest in POD.
Module 6: Store Set Up (Walkthrough)
Not quite sure why, but the Shopify Store setup is module 6. This seems incredibly late in the course to actually get started and build your asset.
This is a very brief and short module, where videos average around 2 minutes. The first 'Product vs Brand' topic is 24 seconds in length. What can you cover in 24 seconds?!
The other videos in this module include:
Store Set-Up Overview (1 min)
Print-On-Demand Designs Walkthrough (8 mins)
3 Websites to acquire designers (2mins)
Tweaks and Collections Strategy (2 mins)
Taxes & Scarcity Pricing System (2 mins)
Installing a Social Proof App (5mins)
Theme tweak to add urgency (2 mins)
Creating Product Images without Photoshop (4 mins)
As you can see its a really strange collection of videos and lessons. I'm not quite sure you would even have a store by the end of it. There's no mention of creating/ importing products, writing product descriptions, product SEO etc. So much appears to be missing.
The websites to acquire designers lesson sums it up as you'll be getting designers to build your store. Why? It only takes between 30-60 mins to set up a store from scratch and Shopify is a really intuitive platform. Why would you want to outsource this?
Module 7: First Sales
This module looks at how and what to do when you start making sales. It pretty much gives you a simple overview of how to fulfill orders. Nothing groundbreaking here or nothing that you couldn't learn to do on your own just using Shopify.
Its 2 videos long. Again, disappointing.
Module 8: Product Research/Aliexpress/Social Proof
The next module is oddly placed in the order of the course. Its a one, 10 minute video on how to research AliExpress for products (didn't we cover this in module 2?) The video then goes on to explain how to create a successful product page for that product. Surely this should have been in the Shopify section?
Its a high level overview of the typical process, and one you often see on YouTube.
Module 9: Diamond Method
The Diamond Method is a strategy invented by Yous and only available in this course. I guess this is the incentive to sign up?
This module is two videos totaling 2 videos and is around 15 minutes in total.
The Diamond Method is all about utilizing Print on Demand and why you should do it (instead of using the standard dropshipping model of sourcing products from China). So if you are not interested in POD then this module is going to be irrelevant.
Yous gives us an example of this strategy in action and what it looks like when it is done properly.
Personally I am not a massive fan of POD; it requires a passionate audience in a niche that has few products available. Then you can run into copyright issues etc. And who wants another t-shirt or mug? This merchandise is best for the young audience – the one we cannot target with our Facebook Ads.
Module 10: Instagram Growth
This is supposedly a 'Bonus course'. Considering Instagram has not been covered thus far in the course the word bonus feels like a bit of a stretch. 6 videos for this 'course', and together they total 10 minutes.
This is all about trying to grow your Instagram Account for your eCommerce business. You start by learning how to join engagement groups to get likes and then how to make an Instagram Account that people actually want to follow.
You are provided with Yous' list of the best groups to join, but as this is a video its not overly helpful. Where's the links we can access?
The module finishes with a mention of the kind of shoutout you want for your store and a content strategy you can use on your Instagram page.
Module 11: Scarcity, Desire, Social Proof
This module looks at trying to get more sales from your store by giving the illusion that your products are scare and desired by many people. The idea is that this will create an increased demand for your products. This is a well-known and effective marketing strategy so its good to see it included as a module in the course.
You start by learning of an App called Social Intelligence and how this can help you create Scarcity, Desire and Social Proof on your store. Its only a 57 second video though so its just mentioning it not how to set it up, get the most out of it, any other alternatives etc.
You then are taught a strategy to make people "want a product more than they actually do", which sounds like he is trying to teach you how to be a con-artist. Surely your customers would then get buyers remorse and send the product back for a refund at a later stage. Doesn't sound like a good strategy to me.
There is then an 8 minute video on how to scale your store once you start getting customers. Its essentially just reinvesting your products.
The final two videos are about getting people to like and trust you and why most stores do not make sales. Great topics in theory but too short to really go into any real depth.
Module 12: Live Store Reviews
Just two live store reviews are provided in this module, and the idea is that you can learn the 'what and what not to do' on your store.
These are high-level overview of two different stores and how they are designed and presented. Sure this can be useful as a rough guide but for most of you reading unless you make any glaringly obvious mistakes, will not be of much use.
Module 13: American Dropshipping
The final module of the course discusses how you can use American Dropshipping Suppliers instead of AliExpress. You are also provided with an American Suppliers List.
While this is advisable and a great alternative, I didn't feel there was enough content here to fully understand how to find these kind of suppliers, negotiate better rates, discuss shipping etc. Obviously if you are not using a platform like AliExpress you are going to have to take this all on yourself. But the 5 minute video just didn't fill me with confidence.
Bonuses
The bonus for this course is the email address of Yous. You read that correctly. No more needs to be said. Oh and this isn't his personal email but his course email address.
Final Words and Verdict
While this course is a respectable $236, even then I believe this course is massively overpriced.
The course includes a strange mix of content (which I suppose aligns with the background of experience of Yous). Lessons are short and most of the content is just theory; in terms of actual application and useful information its really lacking.
You will get the very basics of Facebook Ads, Product Research and the general basics of drop shipping. But I know for a fact you will not get enough in this course to actually go out and succeed with this business venture. The course, Wolves eCommerce, is missing a lot of essential content like Optimal Store setup, Sales Funnels, Google Ads, Google Shopping, Instagram Influencers, Pinterest, SEO and advanced scaling techniques.
Facebook Ads are becoming more and more expensive and competitive, considering that this is the main advertising strategy included in this course, and a minimal one at that, it's just not up to standard.
If you compare this course to eCom Elites (read my personal review), you'll soon realise how much more you can get (from someone more experienced) for the same price (or less). It provides a comprehensive step-by-step training into the dropshipping model, covering all that you will need to learn. For example, the Facebook Ad Section is 50+ videos that are being added to all the time. Then there are dozens of other lessons on important topics like store SEO (so you can rank in the search engines and acquire free, organic customers).
eCom Elites is cheaper, and only costs $197-$297 which is a saving and a better investment than Wolves eCom at $236.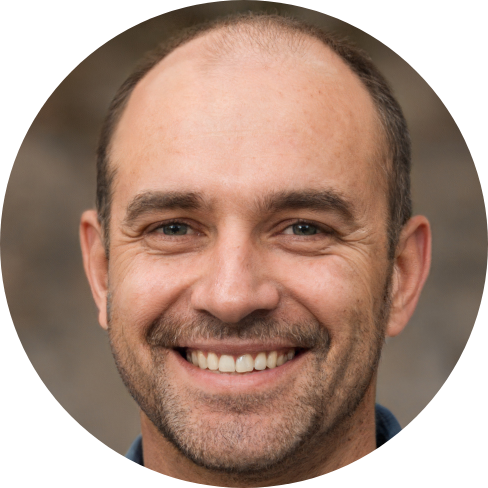 Hey, I'm Jeremy; a seasoned entrepreneur that has been earning his full time income online since 2005. My online business portfolio includes eCommerce stores and affiliate marketing niche sites. I also make money through Blockchain and Crypto. I created Unrivaled Review to share my knowledge, experience and recommendations for anyone looking to pursue such ventures.