If you are looking for lightening fast loading page speeds and seamless performance for your WordPress website, then you are going to need to sign up to a good hosting company. Hosting is at the core of your site(s). But what about WPX hosting? Does their hosting deliver and is this the kind of service you should sign up to?
In this WPX hosting review today, we'll be taking a closer look at this provider, the features they offer and whether or not you should sign up.
But first; let us consider why you need a fast and reliable host.
Importance of Your Hosting
Shortly, we will be uncovering WPX hosting and how it actually delivers for its customers.
But before then, we need to understand why fast hosting is essential if you are running a website online.
First and foremost; you need to be able to handle high traffic spikes.
The truth is, there are countless cheap web hosting providers that you can sign up to; sometimes you can even host multiple sites per each account.
However, just because you can do this doesn't mean you should.
Reason being; they do not perform particularly well!
While they may state that they offer unlimited bandwidth, unlimited processing speed; the majority of these hosting packages are provided on shared servers.
What this essentially mean is that the your website is hosted on a server with dozens, sometimes hundreds, sometimes thousands of other websites.
Of course each server has a capacity; and if each of the sites running on the server pick up in traffic; it can affect the speed and performance of every other website on the server. Including yours!
If you were to actually read the small print on a lot of these hosting plans; you would soon see you do in fact have limitations on your account.
Unfortunately, for a lot of smaller web hosting companies it is all about acquiring customers and making profit; so they try to cut costs by not investing in more servers and keep adding to the servers they already have.
This drastically affects website performance. As with each new site added to the server, the more it is ultimately taxed.
What this means is slowing loading websites, poorer visitor satisfaction and higher bounce rates.
Did you know that just 1 second of added time can result in a drop of 7% of conversions? Time is of the essence!
Plus, do you really expect your website visitors to hang around waiting for your site to load? Not a chance!
WPX Hosting
WPX Hosting, formally Traffic Planet Hosting, was created with providing optimal website performance in mind.
They've done a pretty good job; being rated #1 on both G2 Crowd & Trustpilot respectively. They've also won a lot of awards in the process and frequently come out on top in user performance tests.
They are even proud to boast a 37 second support; whereby your issues will be resolved in less time and you can focus more on your site and overcome any potential issue that were to arise.
See for yourself; they provide proof on their site.
Let us know take a closer look at the features that make this hosting provider truly stand out from the rest!
Simple, Easy To Use Interfaces
Perhaps one of the most frustrating things when running a website is working with a complicated host. Not knowing where to access your websites files, not being able to find where to change the PHP version, not knowing how to access the database.
Not with WPX hosting.
WPX hosting provide seriously easy to use and navigate interfaces. It makes using them simple and effective for all users – regardless of whether you have a lot of experience or none at all.
All you need to do is login, and you are presented with clean and straightforward interfaces.
Here is just one screenshot of my account:
So when you ever need to head into your hosting; you can easily navigate and find what it is you are looking for. Whether that be the SSL certificate, the database etc.
And if you even were to struggle to find what you needed, had questions or wanted advice, you can always contact support who will be right on the case.
Powerful Performance During High Traffic Peaks
As already mentioned WPX hosting was built to handle high traffic websites. Their robust infrastructure and server network is at the foundation of what they do.
For us, this means that our websites can run optimally; regardless of sudden or large spikes in traffic.
What I particularly like, is that they have a lot of server resources spare that your website can tap into when and where it needs to.
So when traffic starts to accumulate on your site, even if traffic peaks all at once, another server will kick in instantaneously to support your site and retain its speed.
So what does performance look like?
Simply using WPX and setting up their free CDN, here is my own website's performance:
The above shows a test ran with GTMetrix.com that runs multiple tests on a website. It is considered one of the most accurate online resources to test page speed, performance and provide optimization suggestions.
95% page speed and a 2 second load time is amazing!
Its all possible by leveraging the WPX hosting servers and by tapping into their free CDN.
If you are not sure what a CDN is, it means Content Delivery Network. This is where a website is loaded from servers that are closest to where the visitor is located. So, a visitor in the US will load the site from a US server. An English visitor will load from a European Server etc.
In fact, WPC hosting have 9 servers sites in the US alone! And they keep on adding to the their global network!
CDN's provide incredible boosts to page speed load times, as my test above suggests.
WPX Hosting provide free CDN access to all customers; and there are over 20 server positions located evenly around the world.
It is also their CDN network; meaning they are in full control of how it works, operates and performs!
Customer Support
While we all want our websites to run seamlessly without any issues, i n reality this is never the case.
Unfortunately, especially as new site owners, we make mistakes and we can crash our websites quickly.
Now the unfortunate thing with a lot of hosts is that they do not want to know and will not offer support and assistance. Sometimes, they turn a blind eye and leave your on your own; others charge for a fix.
Some hosting support is so ineffective that it takes hours, sometimes even days to get a response.
But this is not what you need.
You need resolve fast.
Every second your site is down you are either losing money (losing leads, sales, conversions) and your position in the search engines is suffering.
WP Hosting have an educated support team that you can contact 24/7. You'll typically get a response within 5-15 minutes of any support ticket that is raised, notifying you that they have received and are working on your case.
The support team either have the knowledge, or the contacts, to actually help resolve the issue on your behalf. If they cannot, or need you to make changes on your site, they'll tell you exactly what you need to do.
So whether this is a plugin issue/malfunction, file issue, database issue etc, they'll be able to assist.
I've asked numerous questions and raised numerous tickets with WPX over the years; I've always had a response and always had an actionable suggestion on how tor resolve the issue.
Site Protection
Keeping you and your website visitors information and computers safe and secure is vital.
Not just to prevent malware, hacking etc, but also to serve you well in the search engines.
A hacked or compromised site is flagged by Google, and you'll not be able to rank. Sometimes, you can even be de-indexed!
SSL's (Safety Certificates – the padlocks you see by the domain name in your browsers) are now even a ranking factor by Google. Without owning one, you'll be given less credit when it comes to ranking your content.
You'll be pleased to hear that WPX Hosting offer free SSL certificates that have even been endorsed by Google.
SSL certificates are usually not cheap; and there are also lots of different options and varieties that offer different levels of protection.
WPX offer the best, most secure SSL certificates with ever plan, completely free of charge.
And as your SSL is provided by WPX; when you sign up for a plan, you can activate them instantly. No complicated setup and assigning (which is usually the case when they are purchased separately), In fact, it once took me 45 minutes to set one up from scratch.
All you need to do with WPX is a make a few clicks in your Control Panel. Its that simple. If only I had done this before!
Beyond just SSL, you will also benefit from enterprise-level DDoS protection and daily malware scans.
If you ever was to contract malware on your site. WPX will identify and remove it on your behalf. You may not ever know you got it!
Site Migration
If you currently have a website and use another host. You can get your site completed migrated over to WPX Hosting for free!
They'll do all the manual work and heavy lifting; and they'll ensure your website is working optimally before they 'hand you the keys'.
Affordable Pricing Structure
One of the biggest benefits of WPX, is the price. Especially when you compare it to other providers!
WPX offer a fair and logical tier plan system with different offerings depending on your needs.
Their Business Plan is one of the best out there; where you can host 5 websites all under one account. You also have the option to pay monthly or yearly.
When you compare the alternative plan to WPEngine, Hostgator and Pagely, their firmly come out on top!
For more information on their plans & pricing, click here.
And if you were to run some online research, you may be able to get a discount code. I actually found a good resource for this -> get code.
Final Verdict
I have used WPX Hosting for multiple years now across a portfolio of sites. I've been thoroughly impressed and overall have had a great experience.
While of course I have experienced one or two cases of downtime, its important to remember that this is likely to happen with all hosts. In fact, this is way down on the days of when I used to run my sites through GoDaddy.
In such cases of downtime, I made some pretty major changes to a couple of sites so it was to be expected. Nonetheless, I contacted support and got the issue resolved in 30 minutes.
When I made the change over, WPX handled the migration and it happened seamlessly. I ran into no issues and they got it done and completed fast.
And the best part is, WPX keep investing in their infrastructure and services. Plus, I love the fact that they offer these free to existing customers.
The free malware scans and CDN are some such examples that exemplify the service they provide.
So, should you sign up to WPX hosting:
WPX offer fast, reliable hosting with all the added features you need to run a site online. SSL, DDoS protection, CDN network and more. With an excellent support team and competitive pricing, this is a host I would strongly recommend.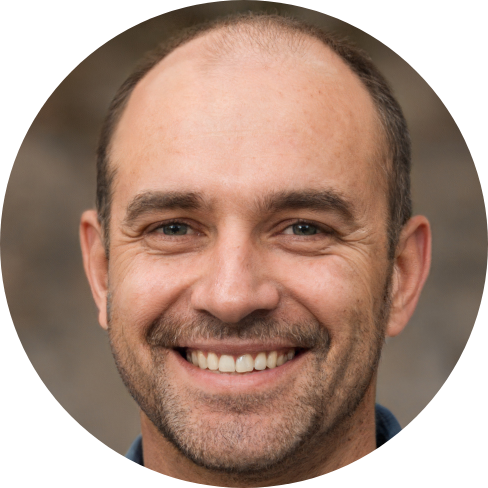 Hey, I'm Jeremy; a seasoned entrepreneur that has been earning his full time income online since 2005. My online business portfolio includes eCommerce stores and affiliate marketing niche sites. I also make money through Blockchain and Crypto. I created Unrivaled Review to share my knowledge, experience and recommendations for anyone looking to pursue such ventures.