If you are looking for a Zero to One Thousand review, then you'll be glad you dropped by. I'll be discussing this dropshipping course, what is included and provide a verdict as to whether or not you should sign up.
The course claims to offer everything you will ever need to succeed with dropshipping and get you earning $1000 a day in 7 days. It is hosted on the Teachable platform and has supposedly a number of students who have succeeded with Tanners methods.
Who is Tanner Planes?
Zero to One Thousand was created by Tanner Planes; a young 16 year old who creates a lot of dropshipping content on YouTube. He exploded his channel back in 2017 and has been frequently posting ever since.
Now first of all before we take a look at the course; its important to consider the age of Tanner Planes; how much business acumen and experience can he really have?
Another couple of big red flags are the clickbait video titles, and where Tanner continuously mentions his wealth, his luxury lifestyle and drives around in a rented Maserati. He also drops his Shopify Trial affiliate link into every video he produces.
Nonetheless, I've taken a look at course without any bias to see if it is any good and if its worth the investment.
Zero To One Thousand Review
This dropshipping course claims to help you earn $1000+ per day within a week of signing up (even if you are not currently earning with dropshipping). It is hosted via the Teachable Platform and costs $297 upfront.
The course promises you a "process" that Tanner uses to quickly and effectively build a profitable dropshipping store.
One of the first things to mention that this $1000 is referring to revenue; this is not just profit and you will have costs that eat into this figure. The screenshots that Tanner uses (in the region of $600-1000 a day) are therefore not taking the students costs into account.
Tanner states that he will provide you with his personal strategies and the applications he uses on his successful dropshipping stores. This apparently includes all that you need to know. So the idea is that this is a blueprint that you can use on your own store. You just need to replicate what you learn on the course.
Course Content
The Zero to One Thousand Course costs $476.40 (strange pricing) and is broken down into four separate modules that you will need to go through. These are:
Introduction

Zero to $1k Plan
4 Main Apps To Use
Bonus Videos (Extra Training)
Tanner teaches the course via filming and recording by what appears to be a mobile phone. The video quality is therefore poor and its a real amateur and hurried together course. I'm surprised that Tanner cannot afford to purchase an HD camera considering the amount of money he is making?
Let's now take a look at each section and what it covers:
Introduction
The introduction is a very basic and high level overview of what dropshipping and Shopify are and how they both work.
A simple search on Wikipedia will give you this information.
Zero To One Thousand Plan
The primary purpose of this section is to teach you how to find 'Golden Products'. This is what Tanner Planes calls winning products and ones that you should go after and focus on. All of these products will all be sourced via the online marketplace AliExpress.
There is a video in this section which teaches you how to import products into your store and how to write product descriptions "that convert" for all of your imported products.
Two videos follow which claim to help you build the perfect, optimized and high converting store. The idea is that you can replicate at the same time as Tanner who describes the steps on screen. However, these videos are basic guides on how to set up a Shopify Store from scratch. They can be easily found on YouTube and accessed for free. I actually think the free ones on YouTube are more useful and detailed!
Tanner goes on to recommend to use a free Shopify theme (Debute) that you can install for free. Having personally used this theme, I've noticed that it comes with a whole host of limitations and is not truly optimized for conversions. I've gone on to invest in a premium theme called eCom Turbo and seen far better results.
Tanner then explains four Shopify apps that are beneficial and then how you can create your first adverts.
Other videos go on to explain how to set up an Instagram account, make it look nice and then how to find and contact Instagram Influencers.
The last video is basic overview of how you can scale your store when you start making sales.
This training module is very brief and short. Considering that the course costs $476, you're paying a lot for relatively little. Plus, a lot of this content doesn't appear to be very advanced and there's no real added value that Tanner is providing.
If you compare this to other dropshipping courses like Ecom Elites by Franklin Hatchett (that has about 10x the content for half the price) you will feel like you are being ripped off.
4 Recommended Shopify Apps
I'm not going to go into any detail here as you will most likely already know them. If not, you are likely to stumble accross them as they are some of the most used apps available on the Shopify Platform.
Here are the apps recommended:
Oberlo
Consistent Cart
Privy
Sales Pop
Bonus Content (Extra Training)
This is an 'ongoing' module that is supposedly updated frequently. The only real videos to mention that are currently available are: Facebook Re-targeting, a Product Research Webinar and how to overcome Oberlo processing errors.
You can also gain access to Tanner's private Facebook group to discuss methods and ask questions with other students.
Final Verdict and Recommendation
The Zero To One Thousand course claims to provide you with an express guide and the exact process steps to making $1000 a day (in only 7 days). When you think about it, how are you going to be able to do this following the advice in this course when it is so limited in content to begin with?
If you've stumbled across Tanner's YouTube channel and his videos, be wary of his bold and elaborate claims. Sure he drives a nice car but is he paying to borrow it and making it look like he is making more money than he truly is?
It is clear from the course content that any money Tanner is making is through course sales and the Shopify Trial Affiliate links he places in his videos. I'd be very surprised if any of his income is coming from dropshipping – especially if he is following his own advice as set out in this overpriced course!
I've researched, compared and reviewed dozens of drop shipping courses available on the market and this is without doubt one of the shortest and limited I have found.
Instead, if you are truly committed to being successful with dropshipping; then you should invest in a competitively priced, content-rich and thoroughly recommended course:
Best Dropship Course For 2019
If you want to succeed with dropshipping and build a long-term profitable online business, then I suggest you checkout
Ecom Elites
by Franklin Hatchett. Costing just a one-time price of $197, and with a growing list of over 175+ HD video library of content covering the entire dropshipping model, you'll struggle to find a course as thorough and cost-effective as this. Checkout my
Ecom Elites Review.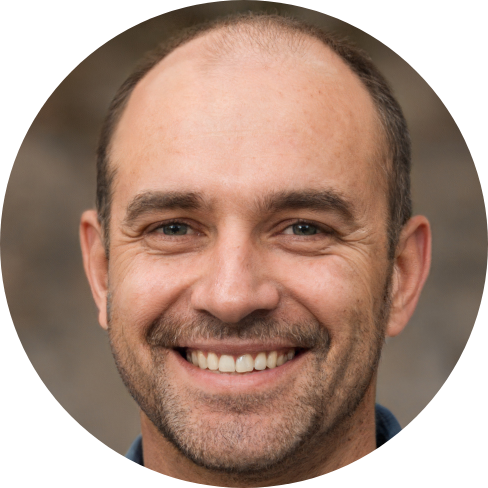 Hey, I'm Jeremy; a seasoned entrepreneur that has been earning his full time income online since 2005. My online business portfolio includes eCommerce stores and affiliate marketing niche sites. I also make money through Blockchain and Crypto. I created Unrivaled Review to share my knowledge, experience and recommendations for anyone looking to pursue such ventures.