Online business is booming. Not only are there plenty of opportunities to get started, but customers are finding themselves turning to the internet to obtain the products and services they need.
In fact, Small Biz Genius has reported that there are over 24 million online stores right now, so jumping on the bandwagon doesn't seem like such a bad idea for most budding entrepreneurs. When you couple this with demand, you can soon see why it is such a fruitful opportunity.
Although it may be easier than setting up a physical store, eCommerce also has its own requirements before you can start your business. Some of these may be self explanatory, but others are often forgotten, neglected or not even considered.
In this article, I would like to outline a few things you need to take note of and into account before setting up your online business. This should help ensure that you only get started the right way, but should help you to obtain better, fast and more consistent profits.
Create A Plan
A successful business relies on a well-thought-out plan.

As the world of eCommerce covers a lot of ground, it's important to think of where you want to start. 
The Balance lists drop shipping along with wholesaling and warehousing as a few eCommerce business models, but there are more complex ones like private labelling and manufacturing, white labelling, or subscription-based eCommerce.
Private labelling and manufacturing simply involves developing and selling your own original product, while white labelling involves adding your own brand to an existing product.
Subscription-based eCommerce is another popular model, as it involves delivering a new product or box of products to subscribers at regular time intervals.

Once you've chosen your desired business model, come up with a business plan or a clear vision of where you want to go.
From there, choose a niche — and avoid making the mistake of going for a broader audience as this can lead to more costs down the line.
Finally, conduct the appropriate market research. This way, you'll know if there's a real market to sustain your proposed business.
Handle The Legal Side Of Things
From choosing a business structure and filing permits to getting a tax ID, there are plenty of legal things to take care of.

Choosing a business structure can be overwhelming.
From a sole proprietorship and partnership to a limited liability company (LLC) and corporation, this choice can make-or-break your future finances, as your business structure has plenty to do with how you pay your taxes.
That said, an LLC is one of the best options as it offers the tax flexibility of partnerships with the limited liability of corporations.

The permits you'll need will also depend on your business structure. 'How to Create an LLC' by ZenBusiness states that you'll need to file the Articles of Organization and create an Operating Agreement.
These outline the rules for ownership and how to operate your business. Aside from this, you'll also need to get a tax ID, which is your IRS Employer Identification Number (EIN), to understand your tax requirements.
Of course, your obligations will depend entirely on where you live and how you look to operate your business. Its always best to do your research and due diligence to ensure you are fully compliant and are operating legally.
Build Your eCommerce Site
When you've finally worked out all the legal kinks and planned out where you want your business to go, you can now finally start building your eCommerce site from scratch.

There are many things to consider when it comes to properly building an eCommerce site: what eCommerce platform you'll use, what your products will be, and how you will market it?

Popular eCommerce platforms to consider include Shopify and WooCommerce, but there are also options like Magento, Wix, and SquareSpace.
As you should already have some idea as to what products or services you'll be offering, setting it up on your chosen eCommerce platform should be the next step.
When you're done — figure out how to market.
Targeting social media sites that your audience is on and seeking guidance from a seasoned SEO will help make you more visible in Google.
Either way, you want to ensure you customers can find you and that you ultimately are as profitable as possible. Marketing costs can soon add up and scale so you need to keep your finances in check at all times.
To read more about this, we've written extensively about it in our 'How to Build an Online Store From Scratch' post.
Finally
Starting an online business is a worrying thought for some. Others are too excited to get started and often neglect some of the most important foundations and best practices that can make all the difference.
Either way, educating yourself ahead of time is one of the best things you can do as entreprenuer.
There are a lot of ways of doing so, from websites, blogs, podcasts and social media.
For eCommerce more specifically, you could even consider a course if you are looking for a more structured, fast-track learning approach.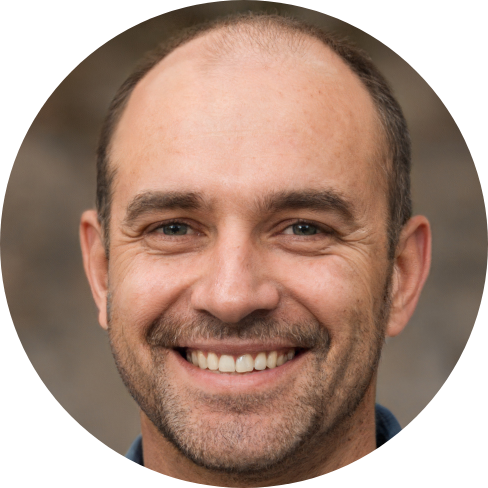 Hey, I'm Jeremy; a seasoned entrepreneur that has been earning his full time income online since 2005. My online business portfolio includes eCommerce stores and affiliate marketing niche sites. I also make money through Blockchain and Crypto. I created Unrivaled Review to share my knowledge, experience and recommendations for anyone looking to pursue such ventures.