If you have a Shopify Store, choosing the best Accounting Software can be the difference between ensuring that you GROW and PROFIT or that you Stagnate and Incur Debt.
Why?
Because Accounting Software plays a far larger role than just helping you manage your finances.
It's an integral component of your businesses strategy. It will help you to identify your profitable products, find your most profitable ad campaigns and your other costs (like applications) along the way.
By providing you with clear dynamic insights, the best Accounting Software will help you understand, track and manage all of your costs and sales on your store. You will be able to get a 360 degree view of your cash flow, be it your expenditure, and keep a detailed record of all financial transactions.
Accounting Software acts as the gateway to mastering your finances which is essential to running an eCommerce store. This is how you maximize your profit, and not just break even with high revenue but high costs.
But the purpose of this article is not to discuss the benefits of Accounting Software.
The following recommendation will help to transform how you run your Shopify Store on a day to day basis. It will help to increase profit and maximize your ROI.  The recommendation will help you get started quickly, easily and affordably with minimum requirements on your part.
What Makes A Great Accounting Software Tool?
As a Shopify Store Owner, you want a tool that will work best for your unique requirements and budget. A Software tool that may be appropriate for a small store, may not be for medium-sized store. And similarly what may work for an eCommerce Store may not work for a Shopify Store. It is therefore essential that you use a tool that works for you, especially as you scale.
Having an Accounting Software that is easy to work with is crucial, but what is more so, is that the software comes with the functionality that is required. It needs to be intuitive, but it needs to be as complex as you need it to be.  When you are looking for an Accounting Software Tool, you should look for one that includes:
Checklist
Syncs with the Shopify Platform
Ability to generate a wide variety of insightful reports (Profit-Loss, Balance Sheets, Expense Reports etc)
Syncs diverse Financial Data, providing insightful metrics.
Provides complete Project/Account Management, with user Account Permissioning (ability to share, and hide data from users – including employees and clients)
Provides concise dashboards with customizable Feeds and Charts
Advanced Customization Abilities; ability to set up triggers and alerts, file management workflows, expense assigned rates, white labeling etc.
Has a Mobile App (for both iOS/Android Devices)
Integrates with other Payment Providers like PayPal and major Credit Cards (Payment Processing Possibilities).
Automated bookkeeping for Orders, Invoices and Payments.
Inventory Management Functionality (if required for your business)
Is user Friendly and can be Easily Navigated
Get your desired results in Minimal Clicks
Updates in Real Time
Security Controls including automated backups and data restrictions.
Cost-effective.
Has great reviews and is recommended elsewhere.
All of these features above have been widely considered when researching for the best accounting software for you and your store.
These features are in many ways essential, but there is a lot of extra functionality that will make managing your businesses finances far more simple, interesting and useful.
This is the checklist followed, and the tool below has every single one of these…. and more.
Here are just some the alternatives that failed to meet these standards or could not deliver due to pricing or other reasons:
Quickbooks,
Xero
Zoho Books
Wave
Expensify
So without further ado, lets get started.
The Best Accounting Software For Shopify: FreshBooks
Freshbooks is an award-winning cloud-based accounting software.  It was designed exclusively to help business owners run their businesses more easily, quickly and securely. Most importantly, it has a 91% customer satisfaction and recommendations score.
It was developed to take the complexity out of accounting, so that you can focus your time and attention on the other areas of your business and serve your customers. 
Its an all-in-one accounting platform that operates via the essential pillars to help bill your clients and manage your books:
Invoicing
Expenses
Time Tracking
Projects
Payments
Reporting
Mobile
Invoicing: The software allows you to create and manage professional looking and personalized invoices directly from the platform. It only takes a few seconds. You can then track and collect payments through this automated process. As Freshbooks integrates with Shopify and the most prominent Payment Gateways (including PayPal and the majority of credit cards) you can completely manage your financial in-comings and outgoings without the need to directly manage.
Billing is far more effective with Freshbooks as the platform provides you with clear insights into your invoices (both past and current). This is great if you are a Freelancer, Agencies, or other service-based business using Shopify.
If you have any unpaid or overdue invoices, you will be alerted and notified immediately, and provided with the process steps to ensure you follow up and get paid more quickly. Beyond this, the automation functionality will send out overdue reminders to your clients on payment that they owe. This takes away the manual chasing and follow up, and removes the awkward and pushy approach that you do not have time for, or want to do. Most importantly, this keeps your cash flow in the plus. 
Mobile Freshbooks is available regardless of whether you have an Android and iOS. They offer an intuitive mobile app on both systems which are not 'watered down versions' but instead fully functional equivalents. You get full access to the functionality, as you would on a desktop (which is the usual result provided by other accounting softwares). There is even unique and effective Mobile functionality, like receipt scanning for expense management.  This then updates your financial data and prevents the need to review and analyse receipts manually and individually offline.
See the Power of FreshBooks
Pros of FreshBooks
Now that Freshbooks has been discussed in what it is, and what it does, lets now turn to the pros and benefits of Freshbooks, and what truly sets it apart from its competitors and other solutions available:
Personalized Solution
Freshbooks has been designed to be specifically tailored and designed to work for your store. Meaning, whoever decides to use this software will get their own unique insights, data and reporting. You can also manage and use the functionality in different ways depending on your requirements. Unlike the majority of other accounting software's, Freshbooks has isolated the core and essential elements and process that you need to manage your books. The result – once you plug in your data, the platform does the rest.
Project Management Focused
An added benefit of Freshbooks is their commitment not just to create an accounting software, but an effective tool to help you actually run your store and your eCommerce Business. As such, there is a range of functionality that utilizes the Project Management methodology to help you boost your sales, reduce your costs and improve your day to day workflow. For example, there is a wide range of collaboration tools when working with the tool, which enables you (as a business owner and admin) to outsource work and set permission levels, access levels and more. For example you can provide access to remote works and Virtual Assistants!
Where you will see added benefit from this concept is that you can upload, store and manage files directly on the Freshbooks platform.
Automation
Due to the functionality present within the platform, its a pretty much "set-up" and let the platform do the rest solution. You will no longer need to manually create invoices every time, you will no longer need to manually chase up clients, you no longer will need to pull together your own financial analytics and reports, or organize your expenses. Its all done for you.
It even integrates directly within Shopify itself once you set it up.
From sending reminders to securely charging your client's credit card, you can automate as much (or as little) of your business with FreshBooks.
You can generate a reports in just a few clicks, regardless of what you are looking for profit-loss reports, balance sheets, expense reports, etc.
Powerful Analytics, Dashboards and Reporting
The effectiveness of any reporting tool revolves around its ability to synthesize and display data more simply and understandably. Using Freshbooks, you can generate financial reports that provide powerful insights into the financial health and performance of your store.
Intuitive Dashboards display valuable information that you manipulate regarding: Profit and Loss, Sales Tax, Invoicing, Account Aging, Payments Collected, and Expenses.
Plus you can export and print if you wanted to provide to anyone external to your account.
Entirely Cloud Based
Being cloud-based, there is nothing that you would need to install (outside of the Mobile App if you was looking to manage your accounting on the go).
You can quickly and easily access your entire portfolio with a simple log in (from any device you would like to log in from).
So whether you want to access your account from your personal desktop or your work desktop, your work phone or your personal phone – you can.
It also means that your data and information will be displayed in real-time. No outdated data, just accurate timely information.
Scale-ability
Freshbooks prides itself on being a solution for all businesses. Why? Because it works with businesses that do not have any accounting software, processes or systems in place all the way through to the biggest businesses, and Shopify Stores.
You can easily and effectively scale your operations when and where you see fit. Its been designed with no usage limitations so that you use what you need to.
Free 30 Day Trial (No Credit Card Required)
The ability to sign up for a full 30 days (without a credit card) and gain full access to the platform and all of its functionality really helps you identify if this is the service provider for you and your store.
It's one of the reasons in why I signed up in the first place, and makes this solution entirely risk free in the first place. The fact that so many Shopify Store owners continue to use it following their Free Trial expiration is a testament to how effective it has been for them and their ROI.
Customer Support
Freshbooks provide 24/7 customer support via Email or Toll-Free Telephone. They provide hands-on support so if you have any issues or want further help or assistance, they are there.
Besides just their support lines, they also provide a comprehensive support section, with a far-reaching list of FAQs and common solutions.
ACH Payments (New Feature for US Customers)
To make the whole payment collection process a lot more simple, and easy, Freshbooks have rolled out ACH Payments!
If you are not sure what these are, ACH is an acronym that stands for "Automated Clearing House". This is just a fancy way of saying Bank Transfers. 
In a nutshell, ACH is the ability to electronically send money from one bank account to another. So for you, that is from your customer to your account.
With only a 1% transaction fee, and the ability to get paid up to 2x faster, this is a massive Pro and new feature of Freshbooks (as of April 2019).
This is great for offering your clients and customers more payment methods and options, plus, are ideal for larger invoices.
It is very easy to set up, all you need to do is enable FreshBooks Payments, when in your account. With the click of a mouse, your customers can choose to paying online or by bank transfer.
If your customers do decide to go for ACH, FreshBooks Payments will undertake verification to ensure your customer has the required funds. The system will then approve/ decline the transaction. If approved, you will get your funds in 3-5 days (but by the end of 2019 it will be the same/next day!)
Here is the main reason why ACH could be so useful for your online business and Shopify Store:
Online transaction fees on large invoices get expensive really quickly. On the other hand, ACH payments only incur a small 1% transaction fee. This makes them one of the most affordable, convenient methods of online payment (helping you to save more of your hard earned profits).
Please note: ACH payments are only currently available to US Customers.
Click here to find out more.
How Does It Work
One of the major benefits to working with FreshBooks is that you can get set up, started, and running in just a few minutes.
All you need to do is head over to the site, enter your email address and sign up.
The majority of users will have access to their reports in just a few minutes.
But it doesn't stop there, you can begin to track time, manage expenses, collaborate with Virtual Assistants and view financial reports straight from the central interface.
My Experience
FreshBooks provides all of the necessary accounting services and features that I quite simply need to conduct my online business. Whether from an Administration perspective or Analytical perspective.
It transforms how you view and understand your sales and costs, and the automatic expense recording is excellent. The mobile app is very useful due to the ability to upload pictures of receipts.
Its completely taken away all of the effort involved with sorting taxes and my clients have responded positively to being able to pay via the online invoicing system.
Conducting in all regions is difficult at the best of times, but my account with Freshbooks has changed that by pooling things together. I have reduced my administrative time by over 50%. I can no longer work without it!
Who Is It Suitable For?
FreshBooks is suitable for all Shopify Store Owners:
Self-Employed Entrepreneurs, especially Freelancers
Agencies, Firms, and Consultancies.
It is the perfect solution if you own a Shopify Store. And due to the lack of account limitations it will be more effective as you scale.
Final Words
Having a powerful accounting tool can really transform your online store and business.
Whether its in the management, tracking, or automation of processes, an accounting software can improve each and every one of these. The best tool will help take your eCommerce store to the next level.
Through testing, exploration and research, few tools are able to provide the features, functionality, design nor cost-effectiveness of Freshbooks. Not even the likes of Quickbooks, Xero, Zoho Books, Wave and Expensify can compete.
If you want the Best Accounting Software on the market today that will not only enable you to manage your current state, but help you seamlessly plan ahead for your future growth, then you should sign up:
Visit FreshBooks & Get Your Free Trial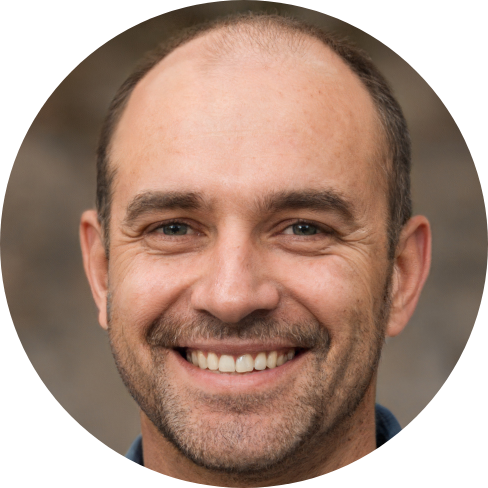 Hey, I'm Jeremy; a seasoned entrepreneur that has been earning his full time income online since 2005. My online business portfolio includes eCommerce stores and affiliate marketing niche sites. I also make money through Blockchain and Crypto. I created Unrivaled Review to share my knowledge, experience and recommendations for anyone looking to pursue such ventures.