If you want to promote your product or service, and want to increases sales, traffic and brand awareness through online advertising. If you want to do this via Affiliate Marketing and a network of affiliates; then this article is for you. As a Merchant, you need the Affiliate Network; this article will show you the best one.
Affiliate Marketing can play a crucial role in the expansion and growth of your business.
It's an established and effective set of processes and techniques that ensure that your customers find your products/services. They will also be far more inclined to purchase them.
By letting affiliates market your brand on your behalf, you can dramatically increase your exposure and obtain valuable reviews and Social Proof. This makes your customers want to buy from you. Traffic will no longer be cold (not sure of who you are). They will instead be warm (because your site was recommended by someone who they like or trust.) They will come to your site with a willingness to purchase.
Want the numbers? Warm traffic converts up to 20x more (source).
Why?
Your Affiliates have an incentive to helping you obtain sales. They will want to speak highly of your product or service. They will therefore write positive reviews and recommendations.
Signing up to the Right Affiliate Network will make all the difference.
The better the Network, the more you will be in control of your Affiliates. The more you will be able to customize and tailor your offers. The more functionality you will have at your fingertips to manage your program.
The following recommendation will help you to profit through Affiliate Marketing. It will help you to scale and grow an Online Sales Force and only pay them when they deliver. You will gain access to a platform that will help you completely manage, interact and control the Affiliates who are going to promote you.
What Makes A Great Affiliate Network For A Merchant?
As a Merchant, you want a platform that provides you with all the tools and support that you need to succeed. A platform that will be appropriate for your product and service regardless of what you sell and how you sell it.
Signing up to an Affiliate Network Platform that is easy to use and to work with is crucial. What is more so, is that you can access functionality that helps you to understand, manage and control your affiliates. It needs to be intuitive, but it needs to be as complex as you need it to be. When you are looking for an Affiliate Network as a Merchant, you should look for one that includes:
Checklist
Ability to track Clicks, Sales, and Commission in Real-Time.
Can pay Commission on a per Sale or Per Lead Basis.
Can Accept, Decline Affiliates depending on their application or form of promotion.
Ability to set up rule based Commissions – % of sale, Cookie Durations etc.
Enable you to Categorize and Group Affiliates
Easily track Trends of Affiliates and specific groups
Deliver targeted content to your Affiliates so they can promote you effectively.
View entire Click Streams to understand where your Customers clicked prior to their purchases
Retrieve Extensive Reporting Data
Set up Automated features, including Voiding and Editing of Transactions,
Easy to Navigate and use; Merchant-specific Interface.
Advanced Training, Topics and Strategies to leverage your affiliates
Cost-Effective
and much more
This checklist has been widely considered when researching for the Best Affiliate Network For Merchants.
A lot of these features are in many ways essential, but there is a lot of extra functionality that will make managing your Affiliates far more simple, effective and profitable.
The tool reviewed below meets all the criteria in the checklist…and more.
Here are just some the alternatives that failed to meet the criteria and standard due to functionality, pricing or other reasons:
CJ Affiliate (Commission Junction)
JVZOO
Peerfly
Rakuten (formally LinkShare)
Affiliate Manager
FlexOffers
Lets get started.
ShareASale is an award-winning network that has been running for over 18 years. It is one of the largest US Affiliate Networks that has expanded to host 3900 merchant programs. It was designed specifically for small and mid-size merchants, but offers the chance to scale as your business grows.
If you have a new product or service, or are just starting with Affiliate marketing, this is a terrific solution.
ShareASale is an Affiliate Marketing Network that provides two distinct services and user types:
The Merchant (You – The Brand)
Affiliates.
Essentially the platform has two distinct interfaces that are used depending on if you are a Merchant or an Affiliate.
As a Merchant you can use ShareASale to implement, track, and manage your entire affiliate program. Once you have set it up, your program will be listed in the directory, affiliates can find your program and apply to promote your product or service. From here, you can accept/decline affiliates following review of their application. You will then pay a small % fee for each sale the affiliate generates you.
Affiliates are the Publishers who will sign up to ShareASale to find products that they can promote on their website, blog, social media channels, PSEO campaigns and email marketing, as well as a number of other channels.
Affiliates essentially receive a small compensation for helping you to obtain you a sale from your customers.
Its an all-in-one affiliate marketing platform that will help you scale your business, online marketing and manage your affiliates.
It operates via these essential pillars:
Real-Time Tracking
Segmentation
Merchant APIs
Welcome Kits
Training Webinars, Support and Client Services
Reporting
Program Diagnostics
Real-Time Tracking: The platform has been designed to give you instantaneous insight into your sales through affiliate Marketing. It only takes a few seconds, and you can generate in-depth reports as to what Affiliates have sold for you, when, and through what links.
Segmentation: The biggest challenge for Merchants is being able to choose the right Affiliates to promote their offers. Get this wrong, and you risk sabotaging your reputation among potential new customers. Shareasale understands this, and has a unique feature to categorize and 'segment' affiliates. You can assort them into specific groups and monitor trends among them. This will help you to locate star performers, interact with them, and help to understand your customers wants and needs in great depth.
Merchant API: Using the innovative API (Application Program Interface) you can build automated routines, processes and pro tools to help you manage your Affiliate Program. This can be really beneficial as you can spend your time managing your business and not your Affiliate Program! Some of the capabilities that you can set up include: Voiding Commissions for returned/refunded orders, replacing Seasonal Banners on mass, Setting up rec-curing commissions, automatically approving or declining Affiliates, setting commission rates and parameters for your affiliates. And much more.
Welcome Kits; Upon signing up to be a Merchant on Shareasale, you will be instantly provided with a Welcome Kit. This includes a program checklist, training and walk-through for how you can set up a successful and profitable Affiliate Program. This is based on the research, experience and case study of over 3900 Merchants that have set up programs on the platform.
Training Webinars and Support: There are a whole host of Training Webinars and Support documentation that can help you to set up, manage and build an effective Affiliate Program. Whats more, the Client Services team will be able to assist with personalized guidance to help you succeed. Our team can provide educated advice on any of the following Affiliate Program management tasks: Recruitment and Activation Campaigns, Promotional Banners, Developing Affiliate Tools and Crafting/Distributing Affiliate Communication.

Reporting: After logging into your Shareasale Merchant Account, you can access detailed, in-depth and insightful reporting in just a few clicks. This includes looking at Progress reports, Monthly Summaries, Traffic Reports, Historical Trends and more!
Program Diagnostics: This complimentary report will provide you with the fundamentals to what a successful Affiliate Program looks like. Beyond this, you will be shown areas that need attention on your own program. The Client Services Team will personally review your program against 10 key performance metrics to ensure that you are set up efficiently and will get the most out of your network.
View the Power of ShareASale For Merchants
Pros of ShareASale
Now that you know what ShareAsale is, and what it does, lets now turn to the pros and benefits, and what truly sets it apart from its competitors and other solutions available:
Most Complete Cost Effective Solution
ShareaSale has won a lot of accolades and Industry Award by Merchants for being one of the most complete yet affordable and cost effective solutions. It provides the ability to list your program in over 40 categories.
These independent categories include: Home & Garden, Fashion, Business, Automotive, Computers/Electronics, Clothing and more.
By having these clearly defined Categories Affiliates will be able to find your program easily and effectively. This will help your program acquire interest and will increase your chances of being promoted.
With ShareASale, you are in complete control of your Affiliates. From the very get go, you will be able to accept and reject Affiliates following their application and methods of promotion. You can tailor their marketing by providing them with specific rules and terms and also by providing images and banners.
You also have the ability to completely control Commission rates; this is a standout feature of the platform.
You can pay Per Lead or Per Sale depending on your preference and ultimate goal:
Pay Per Lead: With PPL, you will pay the Affiliate (according to the terms) based on actions that can include: file or software download, completion of a sign-up form for a newsletter, trial offer sign-up etc. If a customer follows an affiliate link to your site and completes the required action in accordance with the affiliate agreement, you will pay the affiliate.
Pay per Sale: With PPS, you will pay your affiliates specifically on sales. If a customer follows an affiliate link to your site and makes a purchase in accordance with the affiliate agreement, you will pay your affiliate a percentage of that sale. You can set the percentage the Affiliate will earn, and this can vary depending on the product price. Ultimately, the higher you set the percentage and the more the Affiliate can earn, the higher the chances you will acquire Affiliates for your program but you will be earning less). Its a fine balance.
When you compare it to its nearest competitor CJ affiliates (Commission Junction), the fees to join as a merchant are over 10x cheaper! Not only this but the interface and end-user functionality of Commission Junction and other leading Affiliate Networks just do not rival in comparison. Here's the full list of features of ShareASale compared to other Networks out there:
| Platform Features | ShareASale | CJ Affiliate (Commission Junction) | JVZOO | Rakuten (formally LinkShare) |
| --- | --- | --- | --- | --- |
| Free of Charge Check Processing & Paying of Affiliates | Yes | No | No | No |
| Pre-Screening All Affiliates. | Yes | Yes | No | Yes |
| Affiliate Help Desk Without Cost To You | Yes | Yes | Yes | Yes |
| Merchant Services - Assistance in Building, Managing and Growing Your Affiliate Program | Yes | No | No | No |
| Merchant API - Establish Automated Processes e.g. Edit Transactions | Yes | Yes | No | No |
Automation
As a business looking to grow, you do not want to spend time, resources or use staff time (Virtual Assistants) to manage the intricacies of your Affiliate Program. The functionality present within the platform, enables you to "set-up" your prgogram and let the platform do the rest.
You can assign as much control or as little control as you like, depending on your preferences.
From automatically accepting affiliates, to automatically changing commission percentages, there are a lot of Automation functionality you can set up via the Merchant API.
You can generate unique reports in just a few clicks, regardless of what you are looking for to truly understand your affiliates and your sales.
Scale-ability
ShareASale markets itself as the optimum solution for all Merchants. it doesn't matter on your size, or your plans for growth. It doesn't matter if you sell one product or one hundred, a digital product or a physical product, you can easily and effectively set up different links, banners or text links across your portfolio as it suits.
Or you could leave this to Automation functionality and get your Advertising Material created for you.
Moreover, the bulk-edit functionality lets you easily and effectively bulk-update promotional content in a few simple clicks. If the season changes and your promotions do too, then you can update accordingly.
Intuitive, Crisp Interface
Unlike a lot of clunky, old traditional Affiliate Network Platforms, ShareASale offers an intuitive, crisp and easy to use platform. You can easily navigate across the various tabs,which includes: Reporting, Links, Tools, Account and Payments so you can easily find what you need.
Not only this, but the home-page dashboard provides insightful widgets and apps that give you a quick overview of your recent activity in real-time. This includes key performance metrics likes, sales, clicks and commissions across various devices.
Thirsty Affiliates
ShareASale has over 700,000 affiliates, all of which have been manually approved and vetted. Due to the intuitive crisp interface outlined above, and the clear categorization of programs, you program is likely to be found on the network by affiliates wanting to promote offers.
This is a huge benefit to the network, as a lot of other networks have millions of spammy Affiliates, who wouldnt even be able to find your program in the first place.
Continuous Education, Experts At Hand
ShareASale as a platform goes the extra mile. It provides you with the knowledge, tools and understanding throughout your Affiliate Program. Whether you have just set up, you are trying to manage it, or you want to scale it.
From Affiliate Marketing classes to regular webinars and monthly newsletters, there is a range of resources that aims to help you make the most out of the tools and features to grow your earnings. If you have any questions, the team are there to answer them.
How Does It Work
Signing up to a Merchant Account is a simple process. You can get set up, started, and running in just a few minutes.
All you need to do is head over to the site, click sign up as a merchant and fill out the form.
From there, you can go through the process steps, but there is a wealth of great documentation that you will be provided with to help you do this. (You can also contact support for any advanced queries).
ShareASale provide an industry-low up-front pricing structure. What this means, is that you will pay a one-off fee and have complete and full access to the platform. Unlike other Merchant Affiliate Networks, like CJ, JVZOO, Clickbank, Rakuten etc, you will not need to pay transaction fees per Affiliate Payment, nor will you be deducted a percentage on each sale an Affiliate obtains for you.
To sign up, you will be paying a one time Network Access Fee. This is only paid once all the setup steps have been completed, and prior to activation of your program on the network.
You will also need to deposit a minimum amount ($100) in your account to cover Affiliates for sales commission once your program goes live.
Who Is It Suitable For?
ShareASale is suitable for all merchants looking to expand through online affiliate marketing. Its great if you want to obtain suitable Affiliates to promote your products and services.
It is the perfect solution if you want to get set up and started quickly and cost-effectively. It allows you to set up in a way that enables you to full automate. And it allows you to fully control your Affiliates and your program.
Final Words
Being part of an award-winning Affiliate Network can really transform your business.
Through testing, exploration and research, few networks are able to provide the features, functionality, design nor cost-effectiveness of ShareASale for Merchants. Not even the likes of CJ, Jvzoo or Clickbanks can compete.
If you want the best solution on the market today then I suggest you take a look at the platform right now:
Visit ShareASale and Become a Merchant NOW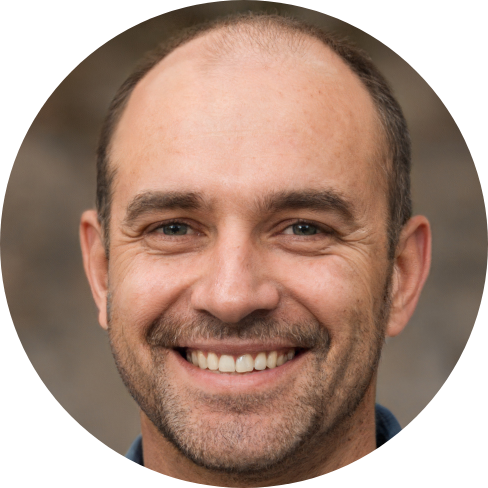 Hey, I'm Jeremy; a seasoned entrepreneur that has been earning his full time income online since 2005. My online business portfolio includes eCommerce stores and affiliate marketing niche sites. I also make money through Blockchain and Crypto. I created Unrivaled Review to share my knowledge, experience and recommendations for anyone looking to pursue such ventures.