If you want to know how to start dropshipping on eBay, and are looking to work at home with no inventory (whilst minimizing your costs and not having to pay expensive Shopify fees) then this article is for just you.
I introduce you to my recommend training course concluded from my experiences and research having taking several dropshipping courses on Udemy and other online training platforms.
In order to find the Best eBay Dropshipping Course, I have taken these important aspects into consideration; course price, course content and likelihood of success. The below is the result of my thorough research and testing and that I can only strongly recommend.
But before we begin, lets define what dropshipping actually is. This way, if you are a complete beginner, you will know exactly what you will be signing up for and what is to be expected if you decide to go ahead.
What is Dropshipping?
Dropshipping has exploded in recent years; thousands of individuals have been able to build and scale an online business – often replacing their jobs in the process. Its a very alluring business opportunity with minimal risk, low costs and low barriers to entry.
For those of you who are not quite aware of what Dropshipping actually is, Shopify (the largest eCommerce platform on the internet) has a great succinct overview:
Dropshipping is a retail fulfilment method where a store doesn't keep the products it sells in stock. Instead, when a store sells a product, it purchases the item from a third party and has it shipped directly to the customer. As a result, the merchant never sees or handles the product.
In a nutshell, you as the entrepreneur will be acting as a middle man between the buyer (your customers) and the merchant (your suppliers).
You make a purchase from your supplier once your customer places an order with you, and ship it straight to your customer. You will be charging a premium for the privilege!
So, here's a quick example.
You sell an iPhone Case to your customer for $25. You source it from a supplier for $10, and ship it directly to your customer. You earn a $15 profit margin on that single sale!
This is the ideal situation to be in:
1) There is minimal risk involved; you will never purchase before an order and thus you will not have any inventory
2) Startup costs and on-going costs are minimal; eCommerce provides offer flexible and inexpensive plans to host your store on their platform and your customer's money is used to purchase from the supplier.
But here's the downside.
While it sounds incredibly easy to just go and create an eBay listing, or a store on Shopify, and then market your products to customers and profit exponentially, it is far more difficult than it originally seems.
There are a multitude of reasons why drop shipping can fail to deliver, or go from being very profitable to very costly. I've included some of these reasons below:
• Cash Flow Problems
• Ineffective Communication between buyers/suppliers
• Out of Stock Products
• Delays with Order Shipping
• Suppliers fulfilling with the wrong products
• Wrong Quantities being delivered
• Billing Issues
• Damaged Products
• And many, many more.
Unfortunately, everybody who has tried drop shipping will run into some, if not all of these problems at some point. Some of them will manage to continue their business, others will be crippled and forced out of the market.
The truth of the matter is, working with suppliers is very difficult – and where do you even find them to begin with – do you go with AliExpress or Amazon?! Turning your eBay store into a profitable and automated one is a step even further!
What often happens is that entrepreneurs will try to start a drop shipping business on eBay without knowing how to conduct the proper research. They'll not formulate a business plan or understand their strategy – especially when it comes to scaling.
Often they'll be too naive to understand where their business problems are, how to resolve them and how to ensure they do not happen again. This is a frequent and unfortunate occurrence.
That's where finding an expert, and a recommended course makes all the difference. A mentor, who who has set up numerous drop shipping businesses and helped many students along the way. One who knows the common problems and can steer your business away from them.
Best eBay Dropshipping Course
To help you build a reputable dropshipping eBay business, I will know introduce you to the eBay Drop Shipping Guide with No Inventory Course Its a revolutionary online course that over 36,909 students have attended.
It will teach you the ins and outs of starting, managing and scaling a successful online drop shipping business.
This is one of the most reputable eBay dropshipping courses, with exceptional reviews (8,441 positive 4.5-5 star ratings) and many successful case studies to match.
Meet The Instructor:
The eBay Dropshipping Course with No Inventory course is taught by David Vu. He is one of the best online eCommerce trainers, as he has personal experience and a wealth of other online business experience.
Through the innovative and intuitive Udemy e-learning platform, you will be able to access course content from a Serial Entreprenuer with over 20 years of experience of earning an income online.
He has a wealth of experience and industry knowledge in different key areas such as: Dropshipping on eBay, Amazon Dropshipping, Amazon FBA, Importing and Private Labeling, Shopify, Affiliate Marketing, and much more.
A Closer Look at the Course
"The eBay Dropshipping Guide is the one of the most complete and comprehensive eBay Drop Shipping Training courses available online. David Vu, the online trainer, with his wealth of experience and industry knowledge, provides a simplified, easy to follow and replicable learning experience on how to create, manage and scale a profitable Dropshipping business. The curriculum includes every topic you could ever imagine; from store setup, business mind-set, personal development, through to supplier recommendations, product sourcing, product listing, customer service and order processing.
The Course Material
The eBay Drop Shipping Guide with No Inventory is one of the most comprehensive dropshipping on eBay courses available through Udemy. Its designed for complete beginners all the way through to intermediate level drop shippers.
If you've ever taken a drop shipping course and felt like the information or support you were given was incomplete, you've come to the right place. The instructor will teach you the ins and outs to ensure you make your drop shipping business simple and profitable.
The course is as detailed and thorough as it gets.
It was developed to be effective regardless of your level of knowledge and experience. Here are the requirements as set out for the course:
No experience or pre-knowledge required
Any computer and or Laptop – Windows or Mac
No special software needed, just a connection to the internet
It's divided into 10 themed-phases with step by step lessons that you can work through in your own time. This is a highly practical, zero fluff course with proven results.
Here are the phases that you will go through in the course.
How to Start Dropshipping on eBay
Phase 1: Student Success Stories
You start the course by seeing proof of income, from the course creator himself, and several of the students who have previously enrolled in the course. You learn what is actually possible when running your eBay dropshipping store and you identify the possibilities and opportunities available. This is a great primer before you start working on your business; not only for motivation but for setting and understanding your expectations.
Phase 2: The Beginning
In the next phase you discover your support network and how and where to seek help with any lesson in the course if required. You also discover the complete ins and outs of what Dropshipping really is; the different strategies available and the distinct advantages and disadvantages of each. The Sales Cycle Lesson is one of the best in this module as it teaches you the business model and how it all links together.
Phase 3: Building an eBay Business:
This module teaches you a succinct overview and strategy to build your eBay store and business. It teaches you the very basics; actually setting up your account, but it delves much deeper as you learn how to optimize your store to look professional.
You also learn how to source the most in demand and trending products, and the recommended way to find suppliers and get the best prices.
The 5 pillars of a successful eBay business gives you a firm understanding of what you need to do to be successful with this business model.
Here they are:
Pillar 1: Listing Products
Pillar 2: Processing Orders
Pillar 3: Uploading Tracking
Pillar 4: Inventory Management
Pillar 5: Customer Service
The next 5 modules go into much more detail about each one and how you can ensure that your business thrives in each of these essential and corte areas.
Phase 4: 1st Pillar – Listing Products
This module teaches you a number of lessons on how to successfully list products. You learn how to create the ideal product listing, how the eBay search algorithm works so your products are found, how to optimize your descriptions, titles and images, and how to price most effectively.
Phase 5: 2nd Pillar – Processing Orders
The Processing Orders module is one that often gets neglected with online courses. However, its an important way to reduce the amount of time you work on your business and to install some automation. This module is all about teaching you how to process your orders quicker, which is really valuable once you start making a lot of sales.
Phase 6: 3rd Pillar – Uploading Tracking 
Here you learn how to manage your eBay store on the day to day and the most essential task that you should do each and every day to stay on top of it all. This is known as Uploading Tracking and the course teaches you how to do this valuable practice.
Phase 7: 4th Pillar – Inventory Management
As a dropshipper, Inventory Management is always one of the most neglected areas. During this pillar, you identify how to track and manage your inventory – regardless of where it currently is (even if it is on a Freight Ship).
You also learn how to keep finding winning products, and how to cut off your unsuccessful and 'losing' products.
Phase 8: 5th Pillar: Providing Good Customer Service
The final pillar and phase enables you to master your customer service experience to ensure you make more sales and may even get repeat custom. How to respond to customer questions, cancelling orders due to low stock, handling returns, dealing with problems and managing feedback are essential to to your success and you will learn this all here.
Phase 9: Bonus Module – Maximizing Your Income
The additional and bonus module outlines all of the extra things you can do to become truly profitable with this business model.
You discover in this module how to increase your profit margins, lower your PayPal fees, increase your selling limits, using the bulk editor, saving time and optimizing your cash flow.
Phase 10: Bonus Case Studies
The Bonus Case Studies provide some context and reference point as to how the course lessons have been applied to eBay stores and businesses. This is the phase that you can learn from the community and the key takeaways that they have learned in their time dropshipping. Listing optimization, stock tips, motivation, getting the best images are all items discussed.
Who Needs This eBay Dropshipping Course?
The Course is specifically designed for Solopreneurs, Digital Nomads, and anyone looking for a better approach to a profitable passive income business and lifestyle.
This course is here to help you build, scale and automate on eBay – three of the most important things that are essential in turning any drop shipping business into a successful one.
But it does this through well-thought out and intuitive online training lessons, focusing on the entire breadth of running a successful business.
This course was developed with years of experience and success with eBay stores. As such, regarding the case studies and key takeaways and lessons module you will not find these strategies available elsewhere.
If you are wondering how to sell on ebay, or what to sell on eBay – this course would be particularly useful.
The main advantage of the course is that it is a fully accessible online course and training system through a great platform in Udemy. This means that you can access it from any of your devices that has an internet connection. You don't even have to install anything. The courses are all accessible the moment you sign up so you can learn and study at your own pace.
The Bonuses
Lifetime Access – To All Lessons, Modules, Videos, Worksheets
What I Liked – Great Features & Benefits
Shows A Complete Dropshipping System for eBay:
The course goes through everything you would ever need to know, or may not even to consider. It's step by step so you can follow along and replicate the successful aspects from the case studies on your won store.
Incredibly Easy to Follow:
The instructor led videos are so easy to follow; concepts are easy to understand and implement.
Current and Everlasting:
eBay has been an established marketplace for over 20 years and counting. It's the number one marketplace many go to when purchasing. It is therefore a fantastic place to start with online business and the lessons you learn can be applied with many stores and niches.
INSTANT Access
Once payment has been received you will be able to access the entire course.
No Experience Required
The course was designed for all experience levels – regardless of current knowledge or previous experience.
What Others Are Saying:
The Unrivaled Review
I strongly recommend this course to anyone looking for how to start dropshipping on ebay; whether you have failed in with previous businesses or you are looking to begin. The eBay Drop Shipping Guide with No Inventory Course is one of the most comprehensivethat is based around one of the most used and reputable marketplaces online – eBay.
If you're looking to start/grow your income online, then this is a fantastic course for you to consider.
Get Access
Click Here to visit Udemy and Sign Up.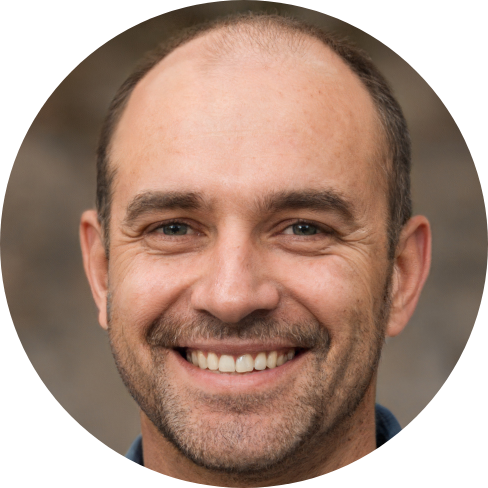 Hey, I'm Jeremy; a seasoned entrepreneur that has been earning his full time income online since 2005. My online business portfolio includes eCommerce stores and affiliate marketing niche sites. I also make money through Blockchain and Crypto. I created Unrivaled Review to share my knowledge, experience and recommendations for anyone looking to pursue such ventures.