If you run a Shopify store and do not have a theme optimized for SEO, then you are leaving money on the table. SEO-friendly themes will improve your stores ranking in the search engines, not just the homepage, but for all individual product pages too. That means higher visitor counts and ultimately more leads and sales. And the best part – organic traffic is free – its the best way to acquire customers.
If you are currently relying on a free theme, or a 'premium' theme that has not factored SEO into its design, then you're going to want to change that. A theme optimized for SEO, or Search Engine Optimization, will inherently be a betting performing one. It will mean faster load times and a better user experience.
Did you know that the Search Engines, Google in particular, use Site Speed as a key ranking signal and factor. And this is becoming more and more important over time. It follows that if your store does not load under 2 seconds, which may sound quick but in internet terms is slow, you will not be able to rank as highly as you can (with all other factors remaining constant). Improving your stores speed performance is one of the easiest and most effective things you can do to improve your ranking positions.
Today I am going to show you the Best Shopify themes for SEO. Taking Site Speed, and a range of other ranking signals into consideration.
Now you're probably wondering why the following themes made the list and how do they deserve a place? Well after using a number of themes from Shopify and other Third Parties, (both free and premium), these are definitely the most optimized for SEO and store performance. I've seen an immediate improvement in things like Site Speed, and ranking positions over time.
Best Shopify Themes for SEO
Here are 3 of the best shopify themes for Search Engine Optimization, that I've personally used over the last 12 months for a variety of general and niche stores.
| | Theme Name | Built for Speed, Performance and SEO? | Updates and Support? | Price (Per 1 Store Licence) | Rating |
| --- | --- | --- | --- | --- | --- |
| #1 (Editors Choice) | eCom Turbo | Yes | Lifetime | $97 | 5/5 |
| #3 (Runner Up) | Portland Turbo | Yes | Lifetime | $350 | 4.8/5 |
| #3 (Third Place) | La Paris | Yes | 6 Months | $56 | 4.5/5 |
1. eCom Turbo
This is my first and go to theme for all of my Shopify stores having purchased the unlimited license (although you can purchase a single store licence too). This theme was built not only for performance and speed, but for conversions; coming with a host of conversion boosting applications to boost your sales and entice visitors to become customers.
The eCom Turbo theme looks excellent on mobile, and is fully responsive to look amazing on other devices too.
The main problem I initially encountered with my first store was that it just didn't load fast enough. The truth is, store loading is not just important for your SEO, but it also has a huge effect on your sales. Did you know that studies have proven that a store that has a loading time of 3 seconds or more loses up to 40% of its sales?!
eCom Elites was therefore designed for greater speed, and you will instantly see an improvement in the way your store loads and works from the moment you install it.
Plus, as the cash-boosting apps are built into the coding of the theme, these apps seamlessly integrate and they do not require multiple server requests which slow your store down. This reduces the need for you to install the most recommended third party apps, as they come included in eCom Turbo. Plus you'll save over $120 each month in these app fees alone (if you decided to install all of these apps from the app store independently).
With full store customization, and the ability to move your title, photos, price and buy now button above the fold reducing the need to scroll, you're store and its success will surely improve.
eCom Turbo is available in three plans. The first starts at just $97 for a single store (lifetime licence), then there is the Pro for $127 (for three stores). Finally the most expensive unlimited store license costs only $147. So if you plan on creating several stores in the future the unlimited store licence is the best one to get. These are all one-time costs so you won't be required to pay any monthly or yearly renewal fees.
2. Portland Turbo
If you have the budget, then the Portland Turbo theme is going to be a theme you should definitely consider. This is one of the most premium shopify themes available that also was designed with SEO in mind. Due to its higher price, $350 for a 1 store licence, then its a theme that is probably best for stores that are already generating sales.
Nonetheless, the standout benefit of Portland Turbo is that it is was designed for minimal bloat, fast-loading speeds and optimal performance. It provides a truly premium visitor experience, and gives off the same impression, look and feel that global multi-million dollar revenue stores do. Personally, I can see the resemblance to the Gymshark store which is one of, if not, the most successful stores using the Shopify platform.
It performs superbly in periods of high traffic and sudden spikes, and also for stores that are selling multiple products in a variety of collections.
Functionality like instantaneous page transitions gives a faster, more luxurious experience for your visitors resulting in a greater all round user experience. Plus, if you wanted to, you can change the speed of the store and how it all loads via the two different speed modes.
With performance and SEO being central to the design of this theme, then this could be for you and your store.
LaParis
LaParis is the budget option on the list, costing only $56, but without any of the conversion-boosting applications. This theme was developed by a Themeforst Power Elite Author. At time of writing it has a 5* rating and many sales. This is a minimalist theme that also focuses on faster store load speeds and SEO.
Just like the themes above it is fully mobile responsive and optimized. So it loads and works great on all devices. It comes with 15 pre-built styles that you can choose from and you can customize it further with drag and drop functionality. There are also over 150+ layouts and page designs that you can install straight away to get your store set up faster and with greater aesthetics.
While it is primarily focused at stores in the clothing/fashion niche, it does come with features like a dropdown mega-menu, advanced product filter, slideshow and internationalizing ability to translate your store into their own language.
LaParis is the budget option on the list but its a great theme nonetheless. Will it boost conversions like eCom Turbo or wow you like Portland Turbo – no, but it will improve your stores performance and SEO.
Final Words and Verdict
If you're looking for the best shopify theme for SEO then I strongly recommend one of the themes listed above.
Over the last 18 months I have used all three for a number of different projects and on both General and Niche Stores.
If you wanted my personal recommendation, then I would look no further than eCom Turbo. Not only will you be improving your Shopify Store's SEO but you'll also instantly benefit from a range of conversion boosting applications like cash boosting upsells, countdown timers, discount popups and more! You'll also save some money over the long term and won't need to pay for expensive monthly recurring app fees (that will also slow down your store and ultimately affect your SEO). It makes sense.
If you have found any other themes that have worked to boost your stores positions in the search engines, then please drop a comment and let me know below!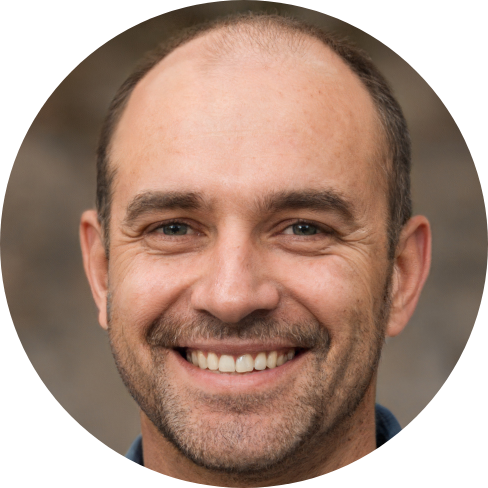 Hey, I'm Jeremy; a seasoned entrepreneur that has been earning his full time income online since 2005. My online business portfolio includes eCommerce stores and affiliate marketing niche sites. I also make money through Blockchain and Crypto. I created Unrivaled Review to share my knowledge, experience and recommendations for anyone looking to pursue such ventures.