If you are looking to start a new website, you're going to need some reliable hosting. Bluehost are highly regarded, and will likely be one of the hosting providers that you are considering. But do they offer a Free Trial? This article today will be providing you with the results of a lot of research into the Bluehost Free Trial.
Having been in the position of wanting to build a new website only recently, I conducted a lot of research into Bluehost and whether or not they offer any free trials to test out their hosting and other service offerings.
So, can you get a Bluehost Free Trial? Unfortunately, Bluehost are not currently providing a Free Trial. In fact, they have not offered one for some time. However, they do provide a range of complimentary and free services as part of their plans (Free Domain, SSL, one-click WordPress Install, 24/7 support and a 30 day risk free money back guarantee. So while you would not be benefiting directly from a Free Trial there is definitely reason to sign up and choose Bluehost as your hosting provider.
Who while a Free Trial is not available, there are definitely other reasons to consider using this established service provider.
How Does The Bluehost Signup Process Work?
To get started, all you need to do is head over to Bluehost, click get started and then choose from on of their plans. In fact, by doing so you'll be getting access to the latest and best offers that Bluehost provide.
The plans have been devised to be suitable for a wide range of users. So, if you brand new to building a website, then the basic plan would be an ideal way to go.
However, if you are a larger enterprise, or looking to host more than one website on your account, the Plus and Choice Plus are excellent choices.
If you click on my link to head over to Bluehost, you'll notice that you will receive over 50% of the standard hosting plan prices. So while you're not benefiting from a Free Trial; there are definitely savings to be made.
Once you have selected your plan, you then just need to create a domain name for your website (or enter the details of an existing domain if you already have one).
From there you create your account, provide your payment details and you're done!
Your account will be created, you're domain name assigned to your hosting account (if you registered a new one) and your SSL will be automatically mapped.
In one click you can install WordPress directly onto your site. And that it; you have a website in under 5 minutes.
Simple.
What Features Can Bluehost Provide You?
To be honest, Bluehost are one of the most regarded, respected and recommended domain/hosting providers online. There is a reason you see their name time and time again.
Here are some of the key reasons to give Bluehost a try; even if you cannot sign up to a Free Trial.
Guaranteed Uptime
Bluehost boast a 99.9% Hosting Uptime and guarantee that your website will be live and visible to the world for the absolute majority of the time.
If you're concerned of service outages, periods where your site crashes or is inaccessible, that needn't be the case with Bluehost.
Cost-Effective Plans
Bluehost provide a range of plans suitable for any type of website owner. The result is that you only pay for what you need, and you'll be paying a cost-effective rate on each and every one. Flees are set at a flat rate, and the initial term is 36 months (3 years) which is one of the longest available out there.
If you were to compare the price of hosting with other hosting providers (like Namecheap) you'd soon find that its as cost-effective or cheaper to sign up with Bluehost. The truth is, a lot of other providers have hidden fees and extra costs. Not with Bluehost.
Furthermore, if you sign up to a plan and later find out that you require more functionality of a higher tiered plan, you can upgrade. At any time. Instantly.
Unmetered Bandwidth
All plans come with an 'all you can eat' bandwidth "unmetered", meaning that you pay a flat fee for your plan and are not charged for any extra resources that your site ever needs to tap into. This enables your site to handle high traffic volumes with ease and prevent your costs from scaling out of control.
Free SSL
Website security is absolutely pivotal. Not only for yourself, but for your customers. Even Google take it into consideration when looking to rank your site.
A SSL is mandatory these days, and thankfully with Bluehost you get one completely free of charge. Plus, you do not need technical expertise or knowledge to assign it to your domain – this happens automatically. Plus Bluehost support can take care of this for you and on your sites behalf completely free of charge if you were to encounter any issues along the way.
24/7 Support
Bluehost provide some of the best support in the business. I should know, I contacted them enough during the early days of building websites! You can contact them in numerous ways; whether phone call, email or live chat.
Via the live chat, which they have a dedicated team and URL for, Bluehost assign you to a representative within seconds.
You can channel your questions directly to the team that can help you and that specialize in that area – so no passing you around from team to team and long waiting times.
30 Day Money Back Guarantee
Signing up to a plan and getting started is easy, but if you find at any point within 30 days that this is not the service for you, you can cancel. No questions asked.
This is a great way to ensure that you are getting a hosting provider that delivers, and if it does not succeed in providing the benefits as advertised, then you can look for another alternative.
Final Words
Take advantage of all the benefits that Bluehost provide.
While a Bluehost Free Trial is not currently available, that does not mean that you should not sign up with them and get started.
Despite the fact that you will need to pay to use their services, rest assured you will not get hosting from any other provider (with their extras and performance guarantees) for a better price.
Get your sign up bonuses now before they end them!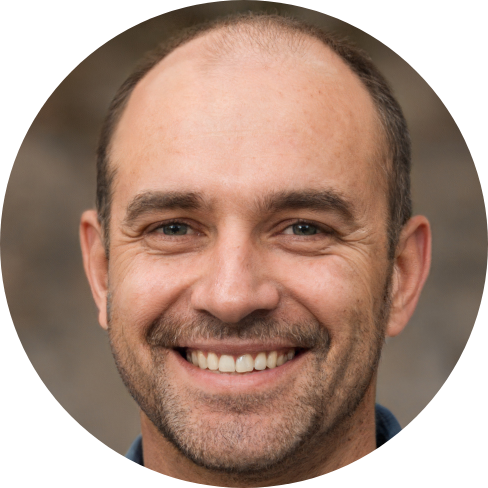 Hey, I'm Jeremy; a seasoned entrepreneur that has been earning his full time income online since 2005. My online business portfolio includes eCommerce stores and affiliate marketing niche sites. I also make money through Blockchain and Crypto. I created Unrivaled Review to share my knowledge, experience and recommendations for anyone looking to pursue such ventures.