If you are looking to buy a domain name, it can be hard to find the best deal and the cheapest offers.
There's a lot of different Domain Registrars out there and many of them alternate their deals regularly.
With all the competition today, there's simply no need to be paying more for your Domain Name.
With that being said, you always want to take into consideration introductory offers, renewal fees and unexpected costs. This is where a lot of Domain Registrars make their money and pull you in.
It's also essential that you go with a reputable company. One that has the systems, processes, customer support and infrastructure in place.
So if for your looking to create your new website, or you are looking to buy a domain to Flip (sell), then read on.
I'd like to help save you the time researching across all of those different registrars.
Instead, you can quickly find where to go to ensure you are buying from a reputable and trustworthy Registrar.
Here's the quick version of this post: NameCheap, is my #1 recommended Domain Name Registrar (see below). They offer the most competitive rates for both new time registrations and renewals.  But not only this, they offer the cheapest Web Hosting plans and SSLs so you can purchase all of what you need in one place. If you're looking for just the domain, or if you are looking to start a new website, NameCheap will provide the best pricing and infrastructure for you.
Cheapest Way To Buy Domain Names: NameCheap
As you have read above, NameCheap provide some of the cheapest prices on the market. As their name suggests, they realized that many companies, like GoDaddy, just charged too much.
They provide one of the most comprehensive range of Domain Name Extensions, and boast the best prices across all of them. So whether you are looking for a standard .com, or a .club or .biz, they will be able to provide it.
Here's how domain name prices compare:
| Registrar | Intro Offer .Com | .Com | .io | .net | .org |
| --- | --- | --- | --- | --- | --- |
| NameCheap | $0.88 | $8.88 | $32.99 | $12.98 | $12.98 |
| GoDaddy | $0.88 | $13 | $38.99 | $13 | $13 |
| HostGator | $12.99 | $12.99 | Do Not Provide .io | $12.95 | $12.95 |
| BlueHost | $9.99 | $9.99 | Do Not Provide .io | $12.99 | $8.99 |
*The Intro Offer is only available to first time customers once. Any additional purchases will cost the full-price fees.
You see, across all extensions NameCheap delivers. And this is just looking across their standard pricing before you take into account any seasonal offers.
So if you're looking for a .com or even a .io, then you will get the best deal.
NameCheap routinely provide further discount onto their already industry-cheapest standard pricing.
This is because they strive to provide Domain Names at a far more reasonable and respectable fee. And due to their success, they've developed to become a reputable hosting provider too. They offer a number of hosting services from Shared Hosting all the way through to VPS and Dedicated Servers.
This is also incredibly cost effective when you compare it to other providers.
Here's the cost of the Hosting Packages per year.
Starting with NameCheap
Here is GoDaddy
Here is BlueHost
So when you compare even the basic NameCheap Hosting to the basic Godaddy and Bluehost plans:
NameCheap is half the price at $15 per year, Godaddy $35.88 a year and BlueHost $35 a year
Its possible to host 3 sites on NameCheap, and just one on GoDaddy and Bluehost
You get free access to a Website Builder and your choice of DataCentre (not available with GoDaddy and Bluehost).
Its really is a no-brainer.
Click Here To Get Your Domain Cheaper
Benefits of NameCheap
NameCheap is my go to registrar when I purchase a new domain. Here's why its the Cheapest Way To Buy Domain Names.
1. No Hidden Fees
A lot of Domain Registrars make their money when it comes to renewals, transfers and secondary purchases. For example, a lot of the prices you see when you first visit a Domain Registrars website are there "introductory offers". This only applies if you are a new customer.
What happens is that when you purchase your domain, you will be liable for expensive renewal or transfer fees if you decide you want to manage them and renew them elsewhere.
Whilst NameCheap does offer introductory pricing ($0.88 for new customers), their secondary purchase fees (if you want to buy another domain) are not that much more expensive (only $8.88 per .com domain – cheapest available across the market).
Their pricing does not wander too far from any introductory offers. Therefore if are a new customer to NameCheap you will notice that if you need to renew or you want another domain, you will only be paying marginally more.
When you compare this to other providers, NameCheap always comes out on top. Take for example GoDaddy who are renowned for increasing prices for secondary purchases and transfers dramatically. Domain Renewal fees are around $15 per year thereafter!
2. Brilliant Interface, Easy To Manage
Its not just the price that you should consider when looking for Domain Names, but how easy it is to manage them thereafter. What use is it to own a domain name that you can't update the DNS records or point to your hosting?
NameCheap provide an innovative dashboard that's lists all your products and services in an easy to use interface. It makes transferring domains simple, it makes managing them more so.
3. Reputable ICANN-Accredited Domain Name Registrar.
ICANN are essentially the organisation of Domain Names.
Standing for "The Internet Corporation for Assigned Names and Numbers", they are responsible for ensuring domain names remain unique, there's only one registered etc. They look after all of the processes of Internet naming. In other words, ICANN is the organisation for domain names on the Internet.
NameCheap is an industry-leading and award winning company, that has been through all the rigorous ICANN accreditation checks.
This is an an expensive, in-depth process that provides you with a lot of protection. It ensures you obtain the full rights to the domain name you buy, your information is secure etc.
This is the kind of thing you should always consider when making a purchase online.
So if you are tempted to purchase of an unknown or unheard of small Domain Name Registrar company, you may be putting your Domain Name and personal information at risk!
This is another reason to opt for NameCheap.
4. Superb Customer Support/Help Articles
Registering, managing, setting up and transferring Domain Names can be difficult. Namecheap have a 24/7 dedicated support team that will provide you with all the help and assistance that you may need.
You can contact them via Email, Telephone, or Live Chat which ensures that you get your issue resolved quickly and effectively.
Whats more, there is a full library of Help Articles and Documentation that you provides step-by-step instructions on how to complete desired tasks. Like changing DNS records, changing a domain owner etc.
5. You Are in Full Control
NameCheap provide you with full control of your domain name following purchase. Unfortunately, this is not the industry standard. Many domain name registration companies prevent you from being able to do this yourself.
With a lot of these companies, you will have to enter  request via their support systems. It can take several days or even weeks to hear back. Simple things like changing name servers should always be possible to you via your Control panel.
NameCheap are one of those providers that give you the full control you need.
6. Auto-Renew, Timely Updates and Communication
Nothing is worse than when your Domain Name Expires, or you forget to renew it. This will mean that you simply lose the right to your domain name and it becomes available for registration. If its a good domain, chances are someone will snap it up extremely quickly.
With Namecheap you can easily set your domain to auto-renew, and/or your communication preferences to receive alerts of when it is due to expire. This provides timely information to ensure you do not lose your domain.
My Experiences
I routinely use NameCheap when purchasing domains, regardless of whether I want to sell them on for a profit or start a new online project:
In my experience, I am always 100% satisfied with their service, their timely order confirmations via Email etc. Its a really great service with a lot of effective processes in place.
Its easy to register and its easy to push domains to another user.
Who Should Purchase From NameCheap
NameCheap is the perfect solution if you are looking to invest in and resell Domains. Purchasing on NameCheap makes it incredibly easily to profit on your purchases.
But as you will see from the review of the Hosting Plans above, NameCheap are also a fantastic all-in-one website solution. You can literally purchase your domain, hosting and security and manage it all through the intuitive Control Panel. And at far cheaper a price than what is available elsewhere.
Final Words
There's a reason why I and 10 million other customers rely on NameCheap and their services.
An industry-leading and ICANN accredited company, in my thorough research, review, comparison and experience they are the most affordable registrar for Domain Names
So if your looking to purchase a new Domain name to flip (and sell at marketplaces like Flippa/Sedo) then NameCheap is ideal for you.
Alternatively, if you are looking for a domain for your new site and new project, similarly you will benefit from their inexpensive domain name, hosting and security certificate prices.
Get Your Domain At NameCheap Now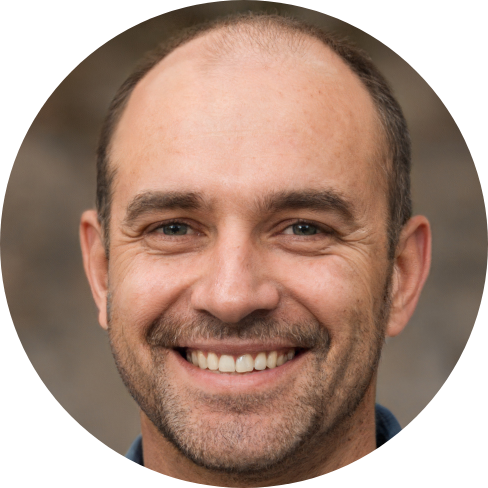 Hey, I'm Jeremy; a seasoned entrepreneur that has been earning his full time income online since 2005. My online business portfolio includes eCommerce stores and affiliate marketing niche sites. I also make money through Blockchain and Crypto. I created Unrivaled Review to share my knowledge, experience and recommendations for anyone looking to pursue such ventures.