Dropship Life is an eCommerce training course by Sebastian Esqueda. But what comes included and is this best dropshipping course to sign up at the price? That'll be the focus of this review here today.
We will begin by taking a closer look into the experience and business acumen of the course creator, Sebastian Esqueda, before moving onto a more in-depth look at the content of the course.
At the end, I'll be outlining my final verdict on what I think you should do, now that you are in a position to make a more informed decision.
So, without further ado, lets get started!
Who Is Sebastian Esqueda?
Sebastian Esqueda is an entrepreneur, dropshipper and content producer from the United States.
He is perhaps most notable through his YouTube channel (/c/SebastianEsqueda/) where he releases regular content all around the eCommerce and dropshipping business model.
At the time of writing he has just over 27k subscribers, whom receive notifications of when Sebastian drops new 'how to, 'why I' and other strategic content.
His content is a combination of personal results, strategy and case study; a lot of which attempts to draw on his own experiences and knowledge.
Interestingly, Sebastian released a video in November 2020 titled 'why I quit dropshipping after 3 years'.
In the next video released one week later, it was titled and covered the topic 'how to increase your profit margins when dropshipping'.
Outside of YouTube there is relatively little to be found out about Sebastian.
He is of course on other social media channels, such as Instagram (@sebastianesquedaa) where he has just over 6k followers.
His LinkedIn page where he states that he is an 'independent entrepreneur' also appears to be blank. That is if it is his profile of course.
Dropship Life Course Review
Dropship Life is an online video training course, that is hosted on the Teachables platform.
This is the platform that will handle your payment and where you can access the course material, if you did decide to sign up.
The course is currently available at two different price points: 1 payment of $397 or two payments of $219, taken in consecutive months ($438 in total)
So, its definitely cost effective to pay upfront if you can afford it.
Let us know take a closer look at the content, modules and lessons of the course:
Dropship Life Course Content
The course consists of four modules, each focusing on a different aspect/process of the business. These are as follows:
Introduction
The opening module of the course serves as an introduction of what is to come and what to expect.
Its a singular video consisting of a couple of minutes.
The Basic Stuff
Onto module two, and its all about learning the fundamentals of the business ands what you need to have in place.
You begin by choosing a name for your store, before being shown how to find different niches.
There is a video on the types of products you should be looking to sell and the criteria for such.
You then learn how to spy on other dropshippers using the Instagram social media platform before being taught a process for finding products that already sell.
Store Development
The third and penultimate module of the course is all about developing your store.
Here there are three videos on how to set up apps on your store, optimize your store layout and set up shipping.
Influencer Marketing
The final module of the course is all about marketing your products and obtaining customers.
You begin with a video on influencer pricing, and what makes a good influencer to use.
There's a video teaching a strategy on how to find pages, along with others on how to reach out to influencers, set up your Instagram page and get better deals with them.
Final Verdict
The Dropship Life course by Sebastian Esqueda aims to "walk you through all of the steps needed to be become a successful Shopify dropshipper."
However, whether or not this is going to be the best course for you is open to debate.
Here is why.
You see that quote taken from the sales page above. What about those italics.
"All of the steps". Now, I am not personally sure if this course can in fact do so.
There appears to be very limited content, and the videos appear to be very short in length.
That is assuming of course, all of the modules/lessons are displayed correctly on the sales page. But why wouldn't they be?
I dont know if you have taken a look at other dropshipping courses, but as you can see from the modules outlined in this review, this is a short course.
Secondly, there is price.
Sure, $397/$438 may not be the most expensive course available; but when you factor in the depth aspect, its a lot to pay for what you appear to be getting.
So, I would like to propose an alternative.
eCom Elites by Franklin Hatchett is available for just $197 (half the price) and contains over 10 modules and 200 videos of over the shoulder training.
It literally covers 'all of the steps' – with in-depth instruction on how to leverage over 7 different marketing channels including: Facebook, Instagram, Google Ads, SEO (search engine optimization), Sales Funnels and chatbots.
Plus a lot more about the building, managing and scaling aspects of the business too.
Having signed up myself some time ago, I wrote a review of eCom Elites that you may be interested in taking a look at.
You'll find exactly what is included and why I speak so highly of it.
Its worth a look at the very least; especially from a comparative perspective.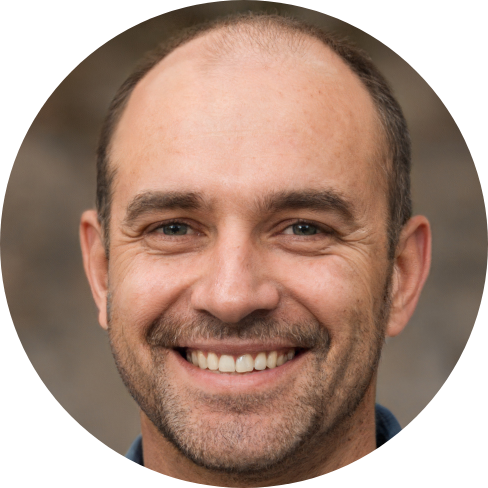 Hey, I'm Jeremy; a seasoned entrepreneur that has been earning his full time income online since 2005. My online business portfolio includes eCommerce stores and affiliate marketing niche sites. I also make money through Blockchain and Crypto. I created Unrivaled Review to share my knowledge, experience and recommendations for anyone looking to pursue such ventures.