A fair, unbiased, thorough eCom Elites review. That is what you are looking for right?
I know how you feel. I have been there.
You are considering the course but not sure whether it is right for you.
Well… I did decide to sign up.
And I thought that it would be useful to provide an in-depth look at the course – the content, what it covers, and if it is worth the asking price.
Perhaps more importantly, still, I would like to share my thoughts on whether this is the right course to help somebody build, manage and scale a profitable online eCommerce business.
Hopefully, this case study will be a useful way to help you decide if this course is for you.
I know that time is of the essence. You may not have much, or you may already know what's included in the course already.
Maybe you are just here for an opinion and for the results from somebody who has already taken the course.
That's fine; I'll be starting with my thoughts. From there, I'll be breaking down each module one by one, so be sure to stick around if you want more detailed insights into the content.
Quick Verdict – eCom Elites
If you are looking for an affordable, in-depth yet digestable eCommerce training course, then eCom Elites is for you.
You'll learn the entire process; from essential niche and product research all the way through to strategic brand building.
For the price, you'll struggle to find a course that can compete. At least, I, and over 10,000 fellow students, can agree.
Proof I Signed Up To eCom Elites
First and foremost, I think it is only right to share that I am in fact, a member of eCom Elites.
Below you will see the welcome email, received shortly after signup.
eCom Elites Review
If you are short on time and are looking for a quick summary of whether or not the course is for you, here it is.
So, what is my eCom Elites review? eCom Elites is a content-packed and strategy-rich training course that can help anyone learn the entire eCommerce business model. It was designed for any experience level in mind, with in-depth training on all the business processes. By the end of the course, students will have a store set up, operating, and marketing desirable products through a variety of free/paid channels.
The course covers the essential concepts and processes required to run a dropshipping business.
From extensive niche and product research all the way through to marketing your products. There is even extended training on the various marketing methods and channels too.
Search Engine Optimization, Customer Acquisition, Retention, Email Marketing, Sales Funnels, and Store Automation, to name just a few.
With more than 200+ over-the-shoulder videos in an intuitive chronological order, you can literally replicate the training on your own store in real-time.
So, by the end of the course, you'll have everything set up and running.
With a reasonable one-off price of $197 and routinely updated content, this is a brilliant course to learn the ins and outs of eCommerce from a reputable entrepreneur in Franklin Hatchett.
Being a student and having learned invaluable insights on not only eCommerce but in online business in general, I would thoroughly recommend signing up.
With a 30-day money-back guarantee, there is literally nothing to lose.
Why This eCom Elites Review?
You may be interested in this course for a number of different reasons, but ultimately, you'll want to know if this training is the one you should sign up for and if it is going to be most effective for you.
I'm writing this as a resource to help others, having been in your very position myself when looking for a suitable eCommerce course to sign up for.
I found that there are a lot of courses available, a lot of inflated prices, a lot of big promises, and the odd report of a scam.
As such, I decided to research the market extensively.
Many dropshippers consider eCom Elites to be the best dropshipping course, and after much deliberation, I decided to sign up for Franklin Hatchett's course.
Since then, I have been applying the content and the strategies finding great success along the way.
I feel the time is now right to write my experiences of eCom Elites and document them here in this review.
I'll be outlining what the course is, who created it, and the content, including what you can expect to learn in each and every module.
I'll be providing screenshots from inside my members' area and interface.
Using the content in the eCom Elites course I have created/scaled an eCommerce Store all the way to $10k per month. If you want to see a screenshot of my Shopify Dashboard and results from applying the content included in this course, then be sure to read to the end!
If you are looking to start and scale a profitable store, then chances are, you are going to want to learn the actionable steps to take.
You're also going to need to know various marketing strategies to drive traffic, acquire
Who Is Franklin Hatchett?
Franklin Hatchett is an online Entrepreneur, dropshipper, affiliate marketer, and content producer from New Zealand.
He shares his knowledge and teaches people profitable online business strategies, mostly through his popular YouTube channel (which has over 350k subscribers at the time of writing).
His teaching style is relaxed, and he likes to break down strategies into a step-by-step simplified way.
I actually discovered Franklin Hatchett back in 2014, just when Dropshipping was starting to be gain traction and was starting to be discussed as a viable opportunity.
He was one of the first to delve deep into this space and one of the first to document his experiences and results – primarily via his YouTube Channel.
He is most famous for the $5 Facebook Marketing Method, which he personally created, as well as a number of helpful and unique dropshipping strategies that have since become widely popular.
Franklin Hatchett's YouTube Channel is accompanied by his Blog (onlinedimes.com), where he regularly posts free videos and content on the latest methods and strategies to use for eCom, Dropshipping, Affiliate Marketing, and other online business opportunities.
These all include but are not limited to Customer Acquisition, SEO, and optimal Website Development.
As Franklin is active in the field of eCommerce and Shopify Dropshipping, in particular, he has even developed his own Shopify Theme to overcome the common pain-points of free themes and premium themes that do not perform as well as they perhaps should.
It's called eCom Turbo, and it includes "conversion boosting applications" that work on consumer psychology to increase your sales and ensure your visitors become customers.
Having subscribed to both Franklin's YouTube Channel and Blog, where he posts regularly, it is clear that he has a lot of experience and a deep understanding of the Dropshipping and Affiliate Marketing models.
His experience is evident, and he routinely shows screenshots of his earnings, which began back in the early 2000s.
It also enabled him to develop his knowledge over time and see trends, new opportunities and develop his understanding of the importance of Sales Funnels, SEO, etc.
The Case For eCom Elites
eCom Elites is one of the most affordable dropshipping courses available on the market (trust me, I've taken a look at quite a few).
Franklin offers the course at an entry-level price so that even those on a limited budget can get set up and started with capital sparer for paid marketing.
What's more, the course was designed to be easy to follow and easily consumable. It's divided into separate sections on a wide range of topics that are in a logical and chronological order.
With its wealth of information, eCom Elites is ideal for both beginners, intermediates, and even the more advanced dropshippers looking to run a profitable eCommerce business.
How Much Is eCom Elites?
eCom Elites is available at two different prices. There is the standard plan and the ultimate plan.
The standard plan is available for a one-time fee of $197, and you get access to the entire library of course material, along with weekly Q&A sessions and private community access.
The ultimate plan costs $297 and comes with a range of beneficial extras such as Franklin's Sales Funnel Academy, Google Shopping Academy, a top-selling niches eBook, top-selling products eBook, and some premade and optimized sales funnels.
Signing Up To eCom Elites
eCom Elites is hosted on the Teachables platform, which is where you will pay for and access the course content. This is great because you can pay either through Credit Card or PayPal.
This makes it really easy to sign up, and the latter is great as it enables you to complete the transaction process quicker. Plus, using PayPal means that you can claim a full refund in 30 days if you later decide the course is not for you.
If you want to pay via PayPal, you'll need to select this as the Payment Method from the dropdown in the Payment Information on the checkout page.
Once you sign up, you will get an email with your login information.
For me, I received my full login details via email within 1 minute of making payment:
From there, all you need to do is open the member portal URL (memberhub.io.) and enter your newly provided log-in details.
Then you're inside your learning environment and ready to view the content.
Ecom Elites Course Content
eCom Elites is a course that continues to be expanded.
So, for an overview of the most up-to-date content – be sure to checkout eCom Elites here.
Welcome Screen and Intro
When you first sign in, you will be shown the first video, which provides you with a general overview of eCom Elites and what you will be taught.
Along the left-hand side, you can see a list of all the modules.
There are 9 modules in the eCom Elites course and 3 bonus modules.
When you expand the modules out, you can find lessons within the modules. All in all, there are over 200 videos (more being added weekly).
The Social Media Marketing module, which is based on using Facebook Ads, has over 30 videos of detailed content on running optimized ads alone!
When you think about it, you are not only getting a course that is teaching you about dropshipping, but you're also getting a Social Media Marketing course included for the price.
You see these be sold as separate courses for over $1000.
I love it!
One of the major perks of the course is the use of Vimeo.
This gives the videos great resolution and quick playing speed. You also have the ability to rewind and playback elements of the video quickly and easily.
I prefer to use the 1080P quality when I work from home, and this is fantastic.
However, I did try the 360P to test, and it was still crisp. This would be particularly suitable for watching on the go.
Whilst it is possible to view them on mobile or tablet, I would suggest that you use Desktop.
This is because it is much easier to understand the content and implement it straight away.
One minor issue is that because the videos are hosted on Vimeo, it is not possible to download videos for later viewing.
Now, let's go through the Modules to see what is included:
Setting up Your Store
Sourcing Products and Research
Facebook Traffic
Instagram Traffic
Email Marketing Blueprint
ChatBot Profits
Building Sales Funnels
Google Ads
Google Organic SEO Traffic
Module 1: Setting Up Your Shopify Store
The first module of version 2.0 has been expanded with a lot more detail and teaches you exactly what is involved in setting up your store.
You start off by learning whether you want to start a general or a niche store. You will soon identify when and when you would want to do one or the other.
Within the following 19 videos of this module, you go on to learn how to completely create and develop your store, from uploading a theme to creating product pages all the way through to fully customizing every last element.
You learn the benefits of using a premium high converting theme and get introduced to his Ecom Turbo theme, which is helping thousands of Franklin's students boost their sales.
Other notable lessons in this course include setting up shipping rates, taxes, how to introduce and profit from product upsells, coupons, and special offers.
You also get an overview on the recommended setting up your custom domain, the best store applications, creating a store funnel setting up abandoned checkout processes.
The training also helps you with the finer details of store customization.
A great example of this is the videos that teach you how to set up global payment methods.
A particular favorite of mine is one about currency conversions and accepting payments for customers worldwide.
This is what makes eCom elites the best course, at least in my opinion, because a lot of other courses fail to break this complicated process into easy-to-follow steps.
Or totally ignore it in the first place!
What I like about this module is that Franklin doesn't waste time teaching you things you can learn easily on YouTube, e.g. setting up Oberlo.
A lot of online courses fill their modules with 'fluff' and content that is not really of much value.
This is not the case with eCom elites, where you can learn unique and advanced strategies like Customizing Checkout Pages and paying Store Taxes.
Module 2: Sourcing Products
Sourcing products is the next module in eCom elites 2.0, and it's imperative to your success.
A lot of dropshipping courses fail to show you how to source products yourself.
Instead, eCom elites provides over 2 hours of video on this topic alone, with good examples including:
How to find products to sell
Websites to use for research hot trending items.
Franklin provides you with a complete overview of how to source products most effectively.
He talks you through the various platforms where you can source products cheaply and make a significant profit margin.
He provides insightful training on a lot more than just how to use AliExpress.
You discover how to research the viability of products and discovering what competitors and others are successfully selling online.
There are also numerous bonus videos.
One video explores the opportunity and approach to take if you are interested in Print on Demand.
Another video shows a case study of one of Franklin's Products that he has earned over 6 figures from alone through his niche store.
Franklin concludes by providing you with a list of the best Research software available and how to use these most effectively to save you time and get you underway more quickly and easily.
With version 2.0, more and more videos are being added every week. Some of the most recent include spying on other profitable stores and finding products on Wish.
Module 3: Facebook Traffic
This module, in my opinion, is one of the standout modules of eCom elites. This is where you really learn how to acquire customers and drive sales.
At the end of the day, it doesn't matter if you have a store; if you cannot get your products in front of hungry and interested buyers, you'll never be able to succeed.
This module is therefore very effective for those of you who already have a dropshipping store.
If you are failing or struggling to drive traffic and interested buyers from FB ads, this is a game-changing module.
It's also very useful and valuable to all online business owners as you are learning the fundamental concepts of FB and of Social Media Marketing
This module is constantly and frequently being updated
There are over 50 videos in this module, and this totals several hours of material.
You can replicate it in real-time as Franklin breaks it all down into actionable steps.
There are also a number of Bonus videos that teach you advanced targeting strategies and Franklin's 100k Blueprint Method.
Here are just some of the videos and lessons included in this module:
How Facebook Advertising Works.
Setting up a Facebook Advertising account/installing the FB pixel on your store.
Creating your FB Page.
Several FB Ad strategies: $5/day/ PPE/ Conversion/ Blog Post, Scaling method.
Creating your Ads with the best images and Ad Copy.
Scaling your winning Ads.
Making use of Video Ads.
How to Retarget interested individuals.
Understand your FB Account Data
and tonnes more!
You literally learn how to run, manage and scale an entire Facebook Ad Campaign.
It's like a course in itself.
eCom Elites, is as far as I am aware, one of the only courses that actually shows you how to create and scale profitable and winning ads, and how to identify the unsuccessful ones before you invest too heavily in them.
This is the module to go over in-depth, and I'd recommend watching the videos several times to fully grasp Franklin's methods.
You can literally replicate your ads with the suggestions outlined by Franklin.
Module 4: Instagram Traffic
Instagram has become an immensely popular social media platform of late, and therefore, Franklin and many other successful drop shippers are tapping into its power to drive traffic and sales to their stores.
The Instagram Traffic module teaches you the elements of a successful Instagram account – from initial setup to locating and using influencers.
Regarding influencers, Franklin teaches you how to find the most optimal for your niche or product and the kinds of prices you should be paying to get your products in front of their audience.
Whilst not as long as the FB ads module, this module provides a suitable and beneficial alternative/supplement to your FB ads marketing.
In my experience, it is with Instagram that you can get in front of your desired audience a lot more quickly, without having to wait for your Facebook Pixel to optimize.
Module 5: Email Marketing
Building a loyal fan base and subscriber list is a fantastic strategy for obtaining repeat orders and repeat custom.
You can market to these individuals as little or as often as you like with direct emails, and you do not have to pay for the privilege once you have obtained their email address.
The Email Marketing module teaches you how to set up an Email Marketing campaign through a platform known as GetResponse.
It goes on to explain how to set up auto-responders to automatically email customers – preventing you from needing to do any work.
This is helping to put your business on autopilot!
There's even a great video that outlines how to set up an email alert when a customer leaves your site with products in their cart (cart abandonment).
From my experience dropshipping and with this course, this strategy has enabled me to increase my conversions by 40%.
Many times, customers leave your site without purchasing, and this simple email reminder works wonders.
In this day and age, it's so very easy for customers to get distracted and forget to complete their order
Module 6: Chatbots
This is a new module that was introduced along with the release of version 2.0.
It's a great module as it's very current.
Chatbots proved to be a really effective method in 2020 in driving traffic and sales to eCommerce stores.
The videos in the module explain what chatbots are and what they can do.
You also discover how you can set up your own bot to work for you on your store.
Finally, you discover how to send automated messages and promotions through your chatbot, so you are interacting with your store visitors on autopilot.
If you are yet to use Chatbots or have no idea how they work or how to set one up, here is what is covered:
Chatbot installation and setup
Creating automated replies,
Building Chat Flows (sequence of automatic replies)
Building popup boxes to your chatbot
Setting up Chatbot Ads
One of my favorite videos on this section teaches you how to run specific ads to your store subscribers and those who have engaged with your chatbot.
This is a great way to increase conversions because you know these people are interested in what you have to sell and have already visited your store.
Module 7: Building Sales Funnels
This is a module that was exclusively released during the launch of version 2.0.
It includes all you need to know about setting up and using a Sales Funnel.
The traditional, often suggested strategy is to send somebody through a process before leading them to a sales page and taking payment.
The benefit of Funnels is that you can upsell and take payments on other products in just a couple of clicks of their mouse.
Franklin is considered a Sales Funnel expert, and using them has achieved fantastic results on the ClickFunnels Affiliate Program (gained the fastest-selling milestone award).
Lessons in this section include:
Setting up a Sales Funnel with Clickfunnels
Importing a pre-built and optimized Sales Funnel.
Editing Sales Funnels
Integrating Clickfunnels and Shopify
Integrating Payment Processors,
Setting up Tracking Pixels,
Adding New Products and Upsell Variants
Fulfilling Orders
Creating Sales Funnel Retargeting.
This is a really effective and common strategy to boost sales and revenue, and it is only going to continue.
Module 8: Google Ads
Where this eCommerce training course really stands out is marketing.
There are various marketing channels to leverage with an eCommerce store, and Franklin covers how to maximize what they have to offer.
One of these is working with Google Ads.
Franklin discusses the pros and cons of using this style of advertising over or instead of Facebook Ads.
If you have the budget, it is preferable to use both.
The lessons in this module cover the basics – setting up your Google Ads account and individual ads, installing a Google pixel on your store to track conversions, how to set up retargeting campaigns, keyword research, ad layout, and structure optimization.
You can even learn how to use the Google Shopping feature to maximize your sales and how to scale your most successful ads.
This module really is a nice bonus.
This is, in essence, a course in itself that you can use not just on your Shopify store but on any website that you currently have or are looking to start in the future.
Module 9: Organic Google Traffic
Organic traffic is the most desirable because it is… Free.
That's right, all organic traffic is, is when traffic comes to your site for free.
The best ways to do this are outlined in the course but are mainly based around being found in the search engines (SEO).
A lot of dropshipping 'gurus', only really teach you how to use paid ads.
As organic traffic requires more work and takes longer, it is often neglected.
However, this is a big mistake as free traffic means your profit margins increase dramatically, and without being found in Google, you are leaving a lot of sales on the table.
Franklin, therefore, places a suitable level of emphasis on organic traffic.
Whilst he is more detailed with the paid traffic methods modules, e.g., FB Ads, you'll still receive a lot of invaluable insights into optimizing your website for search engines.
This will benefit any store or website you currently own (or setup in the future).
Within this module, you will learn how to buy Private Blog Network links for your store.
This will quickly increase your stores' presence in the search engines. This way, you won't have to wait as long as traditional link-building strategies.
Bonus Module #1: Top Secret Videos
The Top Secrets module is a bonus module that includes Franklin's personal strategies that he uses in his own dropshipping business.
He includes a number of insightful videos on how to spy on Facebook and YouTube so that you can identify what is working and what isn't.
Beyond this, you discover hidden tricks like using warranties, using coupons, exploding on social media, and much more.
Bonus Module #2 – Weekly Updated Content, Live Q&As and Weekly Updates
Although the course was originally released in 2017, Franklin has since released version 2 (previous members got instant access) and continues to update the course.
Platforms like Facebook, Shopify, Google, and Instagram change, updates, and new features are always being added and edited.
This means your marketing strategy and angle will consequently have to change.
You'll also need to know how to use new interfaces and work with refined versions of the platforms.
This module provides new videos on updates as they are released and as they arise.
This is an excellent addition, giving you current content and new strategies and methods to explore.
With a lot of other courses, the content quickly becomes outdated and redundant. Not with eCom Elites.
There is also another folder within your account, where Franklin posts other content and valuable information that he has learned that week.
This is a great way that the course stays current and useful if any of the platforms were to make an update or change.
At the time of writing, there are also 9 videos available to heighten your knowledge on emailing successfully for increased profits (add on to the email marketing section of the course).
A further noteworthy video is one that discusses making the most of the newly updated Facebook insights tool.
If all of this wasn't enough, then the Q&A sessions top it all off.
They are around one hour long and talk through the common questions and pain points that his students have or often face.
Private Facebook Mastermind Group
To ensure that you succeed with this course, Franklin has thrown in a free membership to a private Facebook mastermind group.
This has over 8500 members who are in a similar position to you, who you can ask questions, learn from and see what is working and what is not.
eCom Elites Personal Experience and Results
I've been dropshipping for several years now, and it took me some time before I realized I needed to sign up for an eCommerce course.
Call me risk-averse, but I am not usually a course kind of guy.
In fact, I love to keep my expenses down as much as humanely possible.
In the early days, I did a lot of testing – primarily using my own initiative and following tips and advice from blogs and on YouTube.
That's how I stumbled across Franklin in the first place.
With a lack of sales and a high ad spend, I knew I needed some more experienced help and support.
I couldn't quite work out how to become profitable, and I was eating into my savings, and fast!
Ecom Elites appeared to be an ideal solution.
It was a relatively cheap course (especially compared to other courses on the market), it had hours of videos on content and strategies I didn't yet know or understand, and hundreds of other eCom store owners had great success following the course.
Plus, I could get all the information I needed in one place.
So I bit the bullet and bought the course.
There was no looking back.
In a couple of months, my sales had picked up tenfold, and I was finally making a positive ROI each and every month.
In fact, it started to look like a full-time income.
I continue to use the strategies and the content provided and is updated weekly; there is always more to learn.
Final Verdict On eCom Elites
I can only recommend a course with this much content, actionable steps, and thorough training on various strategies that you can use to build and grow an eCommerce business.
I personally would also suggest that you get the eCom Turbo theme that compliments it (this is optional but advised).
It's going to save you a lot of extra app fees and get your store optimized from the start onward.
With both, your combined spend would be $197 (eCom Elites) and $97-$147 for eCom Turbo Theme (depending on what license you opt for).
When you compare the cost, and the content to other dropshipping training courses, which retail at well over $1000+, eCom Elites and the theme at $297-$347 is truly great value.
Either way, there's a lot to learn in eCom Elites for both beginners, intermediates, and more advanced Shopify Store owners alike.
In my opinion and experience, you're going to struggle to find a better dropshipping course for the price.
If you do sign up, look out for me in the Facebook group, it would be good to chat!
eCom Elites is currently available for $197-$297 with my link below. The course price can change at any time without notice so now is the best time to get it.
Frequently Asked Questions
Is Ecom Elites Good For Beginners?
Ecom Elites is ideal for beginners to dropshipping and online business in general. The course was actually designed specifically for beginners. It provides you with all the training you need from both a technical and business model perspective to make money through this model. No experience is required to get started, and you can go through the step-by-step videos at your own pace.
Is eCom Elites a Scam?
eCom Elites is not a scam. A scam by definition is "a dishonest scheme; a fraud." When you consider this definition, you can clearly see that eCom Elites is not a scam. It's not dishonest, nor is it a fraud – you get a considerable amount of content for a fair price. Plus, you get your login details shortly after payment. Payment can also be made via Credit Card/PayPal and uses secure checkout.
Is Dropshipping a Scam?
Again, Dropshipping is a safe and profitable business model used by some of the largest eCommerce retailers in the world (including Amazon). I've written a comprehensive article on his question here.
Is eCom Elites worth it?
eCom Elites is worth it if you can dedicate the time to get through the content and resources required to get your business up and off the ground. You will need some additional budget for store costs/marketing, but most students have obtained a positive ROI from following the strategies and recommendations provided in this course.
Is Dropshipping Worth It In 2022?
100%. Dropshipping continues to work and is still profitable in 2022. I outline the full reasons for this here. However, dropshipping requires a lot more than just building a store and promoting products. It's more difficult than this and requires careful strategy and planning. Dropshipping can be highly lucrative if you are willing to learn, spend some money, and invest some time in the process.
You'll need to be willing to test, and you need to ensure you conduct thorough research and know how to market effectively.
What is the difference between eCom Elites Standard vs. Ultimate
The eCom Elites course is available in two plans: Standard ($197) and Ultimate ($297). The Ultimate plan provides the full course as included in the Standard Plan with a number of extras: Access to the Step By Step Sales Funnel Academy, Access to the Google Shopping Ads Academy, A 7 Figure Funnel Template, Free eBook of Franklin's Top Selling 6 Figure Products and a Free eBook of Franklin's Top Selling Niches.
Is There An eCom Elites Discount Code?
There is no publicly available discount or coupon code available for eCom Elites. However, if you visit the Sales Page through my link you'll get the course at the lowest price currently available. For the standard, this will be $197, whereas the Ultimate is $297.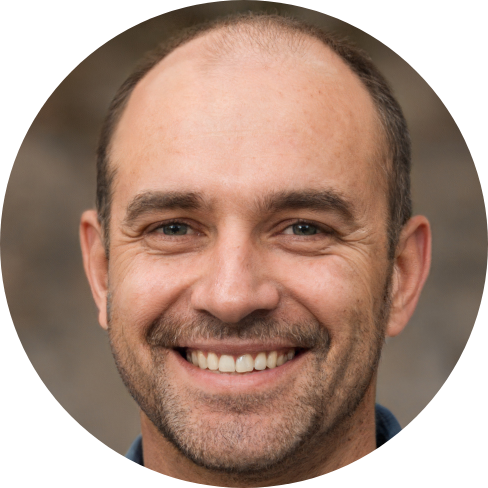 Hey, I'm Jeremy; a seasoned entrepreneur that has been earning his full time income online since 2005. My online business portfolio includes eCommerce stores and affiliate marketing niche sites. I also make money through Blockchain and Crypto. I created Unrivaled Review to share my knowledge, experience and recommendations for anyone looking to pursue such ventures.
eCom Elites Review
eCom Elites is a content-packed and strategy-rich training course that can help anyone learn the entire eCommerce business model. It was designed for any experience level in mind, with in-depth training on all the business processes. By the end of the course, students will have a store set up, operating, and marketing desirable products through a variety of free/paid channels.
Course Provider: Person
Course Provider Name: Franklin Hatchett