Have you considered setting up Email Marketing and need to know where you can find a 60 day GetResponse Trial? There's some great news, but first for complete transparency, lets start with the bad.
There is no longer a 60 day GetResponse trial offer available. I know the feeling, this was not what you were expecting to discover.
However, this is just the reality. I wouldn't try to research online for one because all you'll end up doing is landing on spammy sites and risk getting a malware or a virus.
Now, onto the great news.
You can still sign up to a Free Trial for GetResponse. It is slightly shorter than the 60 days that you have been looking for.
GetResponse's trial is a comprehensive 30 day trial that allows you to use all of the features and functionality.
How Does The GetResponse Free Trial Work?
To start your trial, all you need to do is visit the Trial Page of GetResponse and enter your name, an email address and a password for your account.
From there, you just need to activate your account by clicking the activation link sent to you via email.
Once confirmed, you'll have access to the trial for the full 30 days and all of the tools and functionality of the platform. You can completely test the platform and see if its going to be the solution for you.
There's no contracts, risks or obligations – you can cancel at any time if you later decide its not for you.
If you were looking for a genuine 60 day GetResponse trial and you ended up with 30 days, chances are you are not looking to sign up to a paid plan right away.
This is not an issue!
You can simply browse the interface well before you would ever need to enter any payment information.
One of the main benefits of the trial is that they do not make you commit to a paid plan straight away, even if you are expecting this to be the way it works.
What Features Will The Free GetResponse Trial Offer You?
In all honesty, you can get access to all of the Email Marketing Tools you will likely ever need from the GetResponse platform. It was designed to be an all-in-one platform.
With the Free Trial you will get unlimited Email Marketing and space for up to 1000 contacts – that's plenty to get you started with.
Outside of this, here are some of the key tools and functionality you may want to explore when trialing the platform:
Landing Page Builder & Optimized Templates
GetResponse provides an easy to use and intuitive drag and drop landing page builder. You can use this to create fully responsive landing pages and web forms (load optimally on desktop, mobiles and tablets).
There's also a range of free templates that you can use which have been built for you and optimized through comprehensive research and testing. This way you can get set up with your own landing page in just a couple of clicks and a few minutes of your time.
Moreover, you can use this same drag and drop functionality to build one page websites, opt-in forms, about me pages, download pages etc. There's also a lot of tools to help you analyze the performance of your landing page to ensure it converts as best it can.
Marketing Automation
This allows you to build workflows for specific visitors that take action on your landing pages. There are action-based auto-responders that you can set up that will send specific communications to individuals who undertake certain actions. Messages can be fully personalized too to ensure it doesn't appear to be automated (like it is).
There are also a number of tools you can use to group your subscribers and ensure they receive the right communications, at the right time.
Comprehensive Webinar Functionality
GetResponse also provides the functionality that lets you set up a Webinar in just a few clicks. You can schedule a webinar, nurture your leads with email invites and reminders and your attendees can join via their smartphone or tablet.
Plus webinars can be loaded without any software installations, they are download and playback options, you can utilize follow up series and analyze attendance for future optimization.
Advanced Analytics and Testing Tools
One of the most important aspect of any Email Marketing campaign is the results and understanding those results through the data.
The analytics and reporting branch of the platform is considerable and you can manipulate the data in countless ways to see how your campaigns are performing. Pie Charts, Data Visualizations, Line Graphs etc can all be used to see clicks, unsubscribes, bounces and more.
Reports can be run instantly, showing in real-time and can be manipulated down to the finest degree.
Final Words
Getting on a GetResponse Trial is easy, all you need to do is click here to visit the site. With just a few details to provide, you'll be set up with an account and can have your first Email Marketing campaign running in minutes.
Its an incredibly user friendly software so you are not going to require any real training to get started. Plus, there is an on-screen prompter and tutorial that you can follow (or close) if you desire.
Despite the fact that the trial length has been shortened, the comprehensive all inclusive trial will give you all the tools and adequate time to test if its the solution for you long term.
Go ahead and sign up for your free trial today, there's nothing to lose!
Get your trial before they end it!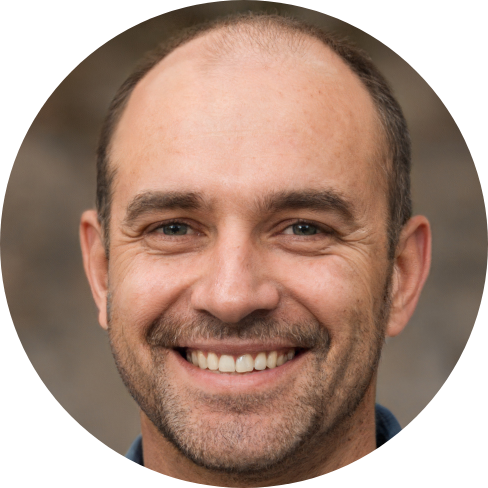 Hey, I'm Jeremy; a seasoned entrepreneur that has been earning his full time income online since 2005. My online business portfolio includes eCommerce stores and affiliate marketing niche sites. I also make money through Blockchain and Crypto. I created Unrivaled Review to share my knowledge, experience and recommendations for anyone looking to pursue such ventures.