Selling on Amazon has been one of the hottest online business ideas over the last few years. This is because it's relatively easy, highly scalable, and very profitable.
Most sellers recommend using the Fulfillment by Amazon (FBA) program, and for a good reason. It simplifies the process by allowing you to ship your inventory to Amazon, where it will be stored and sent to your customers every time someone buys one of your products.
The problem with this system is that you still need to buy all your inventory upfront. For a lot of people, that's a cost they just can't afford. But what if you could sell on Amazon without actually having to buy any inventory?
Well, you can actually do this by utilizing a dropshipping business model. Keep reading to learn all about this strategy and how to find products to dropship on Amazon.
How Does Dropshipping Work?
Dropshipping is an arrangement between you and your supplier where they hold your inventory for you and ship it to customers every time you make a sale.
Here's how the process works:
A customer buys your product on Amazon
Your supplier is notified
You pay the supplier for the product.
The supplier ships the product to the customer.
With this system, you only ever pay for products that have already sold, which eliminates the risk of being stuck with inventory that you can't sell.
It also means you don't have to store any items or worry about fulfilling orders.
What Should You Look For In A Dropship Product?
So, now that you know what dropshipping is, it's time to figure out what you want to sell. To start, you need to establish your criteria.
Here are some requirements that have proven to be very profitable for many successful sellers:
High Demand: The product should have a strong sales history to ensure people actually want to buy it.
Low Competition: The item shouldn't have too many other sellers that are offering it. This will make it easier to rank high in Amazon searches.
Priced Between $30 – $70: This is the ideal price range, as it's high enough to generate profit but low enough that people don't have to think too hard about buying it.
30% Profit Margin: After all your expenses and selling fees, you should be left with at least a 30% profit margin.
If you find a product that meets all of these criteria, your dropshipping business will be off to a great start.
How To Perform Product Research
The next step is to actually go out and find an item that checks all the correct boxes.
Want to know how to choose the right product to sell on Amazon?
Here are three strategies:
Check Best Seller Lists On Online Marketplaces
Most large online marketplaces like Amazon and eBay have pages that display their top-selling products. This will let you know what's currently popular with consumers.
Just keep in mind that if an item makes it onto one of these lists it's probably pretty competitive.
It's also important to note that these lists only display the hottest products at that moment. Items you find here could just be part of a temporary trend or fad, so you'll want to do some more research to ensure sales aren't going to suddenly dry up.
Despite these drawbacks, these lists are a great place to start. Review a few of them and make a note of any products that interest you.
Look At Online Trends
Analyzing what products people are searching for is another good way to see what's popular. Luckily, Google Trends makes this easy:
Enter a product or niche into the search field.
Review the search trends over the last year.
Look for items that receive consistently high searches all year round.
Click on the related search queries listed below for more ideas.
The benefit of this is that you get to see a product's popularity for the whole year. This helps you avoid fads and seasonal items that only sell well during certain times of the year.
Use Product Research Tools
By far, the best strategy for finding profitable products is to use research tools designed specifically for Amazon sellers.
Some of the things you can do with these tools include:
Use filters to search for Amazon products that meet your specific criteria.
See estimated monthly sales numbers.
See price trends.
Analyze the sales history of a product.
Review demand and competition levels for items and niches.
Calculate your fees and profit margins.
One of the best tools for product research is the AMZScout Pro Extension.
With this Chrome extension installed, your can search for items on Amazon and then open the tool to see all kinds of in-depth sales data. 
It's recommended to use tools like this before deciding to sell a product, as they provide you with the data you need to make an informed decision.
Where To Get Your Products
Let's say you find a product that meets all of your requirements and you decide to sell it on Amazon. Where do you find a dropship supplier?
The first and most obvious thing that you can do is to just look for suppliers on the internet. These can be local or foreign suppliers who have your product in stock and are ready to process your order. There are free wholesale supplier directories where you can find suppliers in the category you plan to sell.
Note: Choose suppliers that can integrate with Amazon FBA so that you will not be violating Amazon's policy.
Some companies provide the ability to produce products on demand under your brand and supply them to your customers. This is still dropshipping since you do not purchase inventory and do not store it yourself.
Finally
If you don't have the money required to buy large amounts of inventory, then dropshipping on Amazon is the ideal strategy for you.
With good product research and some help from special tools, you'll be well on your way to building a successful eCommerce business.
And if you did want some additional support and direction along the way, well you can always get on a reputable Amazon FBA course.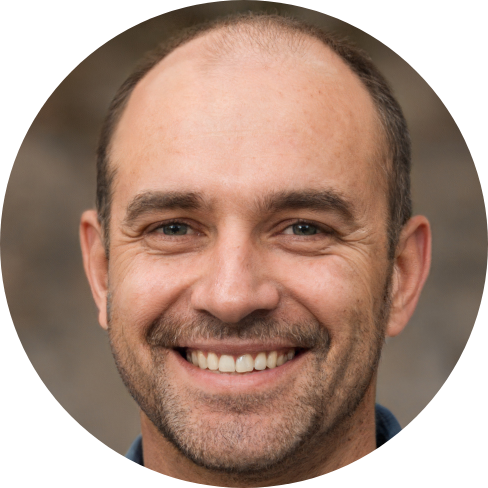 Hey, I'm Jeremy; a seasoned entrepreneur that has been earning his full time income online since 2005. My online business portfolio includes eCommerce stores and affiliate marketing niche sites. I also make money through Blockchain and Crypto. I created Unrivaled Review to share my knowledge, experience and recommendations for anyone looking to pursue such ventures.