Philip Covington's Amazon FBA course named the Ultimate Amazon Seller has been out for some time now. I've decided to write my review on it.
The Amazon FBA business model has become really popular over the last few month's online. Among this commotion is the appreciation from the FBA community on how excellent the Ultimate Amazon seller is so I decided to buy it and here is my honest review on the course.
There are multiple versions of the Ultimate Amazon Seller Course. For $497 you will get the entry-level option which is all that you will need to get started if you're a beginner.
It covers everything from setting up your business, bookkeeping taxes and insurance along with complete set up of your business and amazon accounts. You also get comprehensive product research training, product sourcing training and product listing training.
Beyond this, there are entire sections on getting sales, optimizing sales, using ads, overcoming problems, using other platforms, scaling, funding your business and building a long term brand. Lifetime access to the course and its update aswell as access to a private Facebook group are also included.
The course was introduced in 2017, but has had significant updates over the years including a large addition and overhaul of content in 2019 and again in 2020. Yes, this course is current! All future and ongoing updates will be provided for free.
For $597 and upwards, you get access to the Hot Product Plus plans. This start at 1 Hot Product all the way up to 36!
These packages include recommended products that have had significant research and testing. They are considered excellent products to sell on Amazon due to high search and low competition, and have been verified using bespoke software.
If you opt for one of these plans you will be provided with detailed Hot Product reports; why it can be so profitable, recommended keywords, sales estimates and potential suppliers.
This package of the course is ideal for those with limited time and who are looking to forego aspects of the research and sourcing process that are included in the regular modules of the course.
Philip is very active on Youtube and he gives a lot of useful information regarding Amazon and the FBA model. However, he is not going to give away all of his strategies for free.
In fact, as the course is taught via a combination of video, downloads and written copy, it would not even be possible to host his course on YouTube.
At time of writing, there's over 270 learning resources (lectures, downloads and videos) spanning over 27 modules in his course. That's a tonne of value-packed training!
Here's a screen shot of Philips Amazon Sellers Account Dashboard. He has provided an overview of this as a YouTube video where he runs you through all of the metrics
Philip clearly practices what he preaches; hes a practitioner using the knowledge he provides in his course to generate a large income through the FBA program.
One thing I particularly like about Philip is his authenticity. In the video which I have taken a screenshot from above, you see him physically login to his account.
Its also a live video in real-time – no clever manipulation just pure insight into his success. You can see he is earning $5000 per day, selling around 200 units.
When you think about how much the course costs in comparison to these earnings, you realize that it is in fact a great, cost-effective deal.
And when you consider the breadth and detail provided in the course it makes it a no brainer if you are looking to get into FBA. What I really like is that he covers the entire strategy which is extremely important.
I've seen other FBA courses that completely skimp on much needed content. Especially like setting up your business and things like Insurance.
Your success will ultimately be down to what you sell with FBA, and Philip goes into great detail on this. The price tag is worth it for the product research and sourcing sections alone if you ask me.
Amazon FBA is a leading online business opportunity right now and for good reason. Amazons annual profits go from strength to strength year to year.
They've come to dominate the eCommerce landscape and through the FBA system you can take a slice of this massive industry.
The Ultimate Amazon Seller course serves as a great way to enter this industry, teaching you how to do it. And properly.
The Modules in the Ultimate Amazon Seller Course
The course is hosted on the Teachables platform which is what you will to make payment and access the content of the course.
Videos can be streamed in great quality and can be loaded from all devices (as long as you have an internet connection).
The course consists of over 27 modules and 270 learning resources (videos, downloads and resources!)
Before you even start the main content of the course, there are around four complimentary sections which set you off the on the right path.
The first section provides an introduction to the course and to the Amazon FBA Program.
You'll get an understanding here of how the course is organized, works, how to get the most of it and also learn some key information around the FBA model like what the key acronyms are and that you should be aware of.
The second section of note is the 'Recommended Tools' one. This provides you with a list of a number of useful and effective tools that you are going to want to use and that the course will train you to work with.
This includes the likes of JungleScout for product research, but also Quickbooks for your business accounting.
The other two sections provide you with all the latest insights and announcements from Amazon and how this will affect you going forward. You'll also be able to access some useful links and resources here like direct Amazon Customer Support details.
Module 1: Setting Up Your Business
First and foremost you need to have your foundations in place. The course therefore begins by teaching you how to set up your business as a legal entity.
Here, Philip gives you clear instructions on how to set up your business. He makes it really easy for all levels of understanding no matter if you've set up a business before or not.
You learn how to structure your business, name it and if and when you require an LLC.
Philip goes onto explain how to form an LLC when the time is appropriate for you and the factors involved and things to consider. You are also introduced and made aware of all the scams that specifically target LLC's so that you are protected and aware from the outset.
There are also lectures all around being an International Seller so even if you do not reside in the US, you can still sell there (which is advised because it is such a large economy and where the majority of Amazon's trade lies).
Module 2: Bookkeeping, Taxes and Insurance
Here you learn all about the important business components you will need to set up. You learn all about business taxes and your legal requirements to adhere to these. This includes State Income Tax.
Philip discusses the importance of bookkeeping in this section and then how to do it simply and effectively.
You then turn to Insurance, how to get it, why you would want it and how to get the best price for it.
Other lectures here cover Employer Identification Number (EIN) application for both US and non US citizens.
Module 3: Business Accounts
Continuing with the theme, you next turn to establishing your Business Accounts, properly and correctly.
Lectures here cover:
The Business Checking Account
Doing Business As (DBA)
Sales Tax
The Profit And Loss Statement
The Balance Sheet
Module 4: Setting Up Business on Amazon
This is one of the most exciting modules of the course because its when you actually go ahead and get started on the Amazon platform.
Here, you learn how to decide on your store name (including what makes a great one) and some of the things you will need to know before you set up your Amazon Sellers Account.
Lectures also cover complete Amazon Seller Account setup, exploring the interface, understanding Amazon ungating, storage fees and becoming aware of the prohibited seller activities which will prevent account suspension (even if your breach was accidental) .
Module 5-7: Product Research (Phases 1-3)
The next three modules are some of the most important that are provided in the course. If you get your product selection wrong then you are destined to fail. It does not matter how you price, market or set up a listing.
If its not a product in demand, provides value to a customer etc, then you will not succeed with FBA. Period.
These three modules teach you how to comprehensively research for products. They are in fact the exact steps Philip runs through to get to his Hot Product Picks. So if you opt for one of the more advanced packages then these modules will have been done for you.
You will learn everything about product sourcing; including but not limited to what to look for in products, analyzing competition, benefiting from trends, using Amazon and other platforms to find products and using essential tools like Jungle Scout.
Module 8-11: Sourcing (Phases 1-4)
Know you know what to sell, you need to know where you can even acquire your inventory and products from.
This is equally important because as a seller on Amazon FBA you are heavily reliant on your suppliers.
The beauty of the training here is that this is not just how to source cheap products from China. While this is included, you also look at how to source from other economies including domestically and from emerging markets like India.
Lectures here cover in detail how to identify patented products and how to not be susceptible to legal action.
You also learn how to comprehensively source a product, this includes training on the following:
Deciding on an Order Quantity
Managing Risk
Getting Quotes
Negotiation
Getting the Best Deal
Ordering Samples
Avoid Risk Paying Your Suppliers
Now that you have products in mind, where and how to source them, you need to build out your inventory and product listings on Amazon. Philip gives provides a number of videos that explain how to do this effectively, and from scratch.
This includes creating your initial product listing, designing your brand logo, designing your packaging, taking product photos and setting up UPC code and the Amazon FNSKU.
Phase 4 looks specifically at how you can ship by Air and Sea and the benefits and opportunities with both. You also learn how to create a shipping plan from scratch, place your order and ensure quality assurance.
I personally loved the video on the common import mistakes and how to overcome them as I had personally fallen victim to a few of these!
A number of Amazon Programs are also discussed and when, how and why you would want to use them. This includes the Amazon's Inventory Placement Service and Amazon's Supply Chain Connect Program.
Lastly, there are videos all around estimating shipping costs, sending products to fulfillment centres and providing Amazon FBA box content information.
Module 12: Important Amazon Policies
Here, Philip runs through the most important Amazon policies that you must understand and adhere to. This will ensure you are not kicked off the program and that you will ultimately make more sales.
It will also mean that your stock is not stranded at FBA fulfillment centres and that your products successfully go live.
These include, Amazon's:
Dangerous Goods Program
Baby Products Packaging Requirements
Boxed Units Policy
Poly Bagged Item Policy
Small Item Packaging Requirements
Product Detail Page Policies
Amazon's Small Product Packaging Policy
Module 13: Product Listings
There is a comprehensive module all around creating your Product Listings. While this was briefly touched on in previous modules, here you get a wide range of additional insights into listing effectively.
There are nine lectures here that cover everything from creating product variations, product bundles, understanding keywords, setting prices, adhering to Amazon's guidelines and amazon listing hacks.
Module 14: Getting Sales
The fun part; making money from FBA. The reason why you want to pursue this business opportunity in the first place.
Philip provides a number of strategies that will help you to make sales and from the products that you list on the platform. These include optimizing your:
Product Titles
Product Bullet Points
Product Images
Product Description
Product Back-End Keywords
You'll also learn how important Product Reviews are, and if you should ever use Email Followups with customers. Lastly there is a video on a great method that will help you to get more product reviews.
Module 15: Optimizing Sales
Next, you learn how to really start boosting your sales that will happen organically when customers search on Amazon. Here, Philip outlines a number of other techniques that you can use off of the platform to start getting more customers.
This includes Amazon Sponsored Ads, Amazon PPC Campaigns and Facebook Advertising.
You get in-depth training on how to set these campaigns up from scratch and how to ensure that they provide a positive Return on Investment (ROI).
Philip also discusses how you can use money off, free shipping and buy on get one free incentives to get more sales.
Module 16: Amazon Sponsored Ads (PPC)
The next module is a recent addition in 2019, and it goes into considerably more depth on the Amazon Sponsored Ads (PPC) marketing strategy. You are in fact learning how to run and optimize a Amazon PPC campaign here.
Lectures cover and include:
Understanding everything PPC – Search Terms, Keywords, Auto and Manual Types
Using Long Tail and Negative Keywords
What Sponsored Products Are
How to Create Your First Sponsored Products Campaign
Understanding Campaign Metrics
Creating a Manual PPC Campaign from scratch
Understanding Match Types
Leveraging Automatic Targeting to Optimize Manual PPC Campaigns
Improving Ad Placement with Amazon Sponsored Ads Bids
Sorting and Filtering in the Amazon Sponsored Ads Campaign Manager
Improving your Advertising Cost of Sales (ACos)
Bidding Strategies
Increasing Impressions
Improving Click-Through Rates (CTR)
Understanding Downloadable Advertising Reports
How To Win With Mobile Advertising
Advertiser Success Guide
Sponsored Products Optimization Guide
Module 17: Dealing With Problems
Next, Philip covers some of the main issues you need to be aware of and cautious of.
Hackers, account suspensions, running out of inventory, coupons being manipulated and infringement claims are all discussed.
Module 18: More Problems More Solutions
Mo Money Mo Problems – not for Philip. Here you learn about some of the challenges you can encounter and how to approach them.
Competition (with Amazon and other private sellers and negative/fake reviews are covered. You learn what you should do in each scenario which can and will likely happen at some point in your FBA journey.
Module 19: Beyond FBA (Shopify or FBM)
Here, Philip introduces you to some other selling platforms to ensure that you have a profitable long term business, just in case Amazon were to change their policies, selling requirements or the platform changes in some fundamental way.
You start by learning about FBM (Fulfillment by Merchant) which is where you do not send stock to Amazon but instead send the product directly from supplier to consumer. You learn about how this model works and how to list effectively if you decide to pursue it.
You also learn about getting help and support by hiring, when if and how you should do this.
Shopify is also mentioned and you learn how to go about selling on this platform if and when required.
Module 20-23: Growing Your Amazon Business (Parts 1-3)
This subject is broken up into three separate parts and modules because it goes into quite a lot of detail. It serves as a way of keeping it consumable and not too overwhelming.
There are 15 lectures here that cover a wide range of topics regarding growing your business and ensuring that you scale successfully.
In part one: learn all about whether you need external financing, how to hire Virtual Assistants, how to reinvest, the key metrics to observe and monitor and how to ensure that your business does not fail.
In part two: you are taught how to set up Email Marketing, wholesaling on Amazon and selling your business (if and when required). This is excellent as it teaches you how to retain customers, boost your sales and stock more inventory.
In part three: you look at how to expand your business internationally, how to grow your sales and how to detect new upcoming profitable niches.
Module 24: Building Your Brand
Building your brand is essential if you want to create a business that succeeds long term. This is what also enables you to sell your business at a latter date if you felt the need or inclined to do so.
Philip covers how you should approach brand building from the very start. The lessons in this section cover:
Registering your brand with Amazon
Brand Advertising
Understanding and using the FBA Subscribe and Save program
Up Lightning Deals
Using the Amazon Shopping Events Calendar
How to benefit from Suppressed Lightening Deals
How to use Social Media Promo Codes
Working with Amazon Associates
Module 25 & 26: Amazon Services & Events
The next two modules cover some additional Amazon services and events that you can use to your advantage. The first is the Amazon Selling Coach which will help you to be more successful with the FBA program.
The second is the Amazon Prime Day and how you can be as successful as possible on this event each year whereby considerably more sales are made.
Module 27: Addendum
The Addendum module provides access to a number of Business Insights and Inspiration.
This module serves to help you get the right mindset and learn from some of the best in the business. Its a collection of the best resources from some of the most successful entrepreneurs.
This includes the likes of Tim Ferris, Arianna Huffington and Mark Cuban
Conclusion
Philip has over 35 years of business experience and this is evident from the course.
He has put a considerable amount of time and effort into documenting how he has been able to generate a full-time income online with the Amazon FBA business model.
I actually think he could sell the course for a lot more (but I am glad he isn't because it enabled me to afford it in the first place!)
If you're going to sign up to an online course, you need to ensure that it has all the information you will ever need. The Ultimate Amazon Sellers Course is this personified.
You are learning how to set up a fully functioning and long-term business – leveraging the worlds largest eCommerce platform. ot only is this course comprehensive enough, but you also get all the updates Philip makes in the future keeping up with current strategies, information and developments. AND – you will never have to pay extra for these updates if you were to sign up now.
The $497 price tag will be all that you need to invest, especially if you are a complete beginner to FBA. If you can a little bit more for one of the Hot Product Plans, then go for it. It will save you time and show you exactly what a winning product looks like.
To be honest with you, if the $497 price point is putting you off, then the FBA model may not be ideal for you just yet. You should consider Affiliate Marketing instead because it can be started for a lot less.
FBA does require some investment to get started, but the rewards are clearly there for those who can take the initial hit.
It's not clear if Philip will increase the price of his course, or limit access in the future, so if you can, buy it now.
Those who decided to get started are the type that go on to succeed anyway. If you really want to make a change in your life then you need to do something bold that you have never done before.
With FBA, its one of those business models that comes around once in a blue moon. Its a huge opportunity and its in its infancy.
With the Ultimate Amazon FBA course, you should make your investment back pretty quickly. That is only of course if you start with the right mindset strategies and sell the right products.
If you do not have much spare capital, the standard version at $497 includes absolutely everything you need to build an FBA business. You'll be impressed by the amount of content, trust me.
The Hot Product versions cost more but you will be saving yourself time to research, and you can even see how the research/sourcing process works and what it all looks like when completed properly.
If you are not interested with selling products recommended by others, go for the standard version. If you want to cut the time it takes to find a winning product in half, go for a Hot Product plan.
If I had to provide a negative of the course is that signing up to a course for $497 does feel you with some anxiety. However, this soon passes once you get your business set up, your products into the Amazon FBa warehouses and you start to make sales.
This course has helped me make more money with FBA so I can only thoroughly recommend it. If you did want to see my results, shoot me an email. I'd be more than happy to share.
Build your Amazon FBA Business The Right Way With The Ultimate Amazon Seller Course by Philip Covington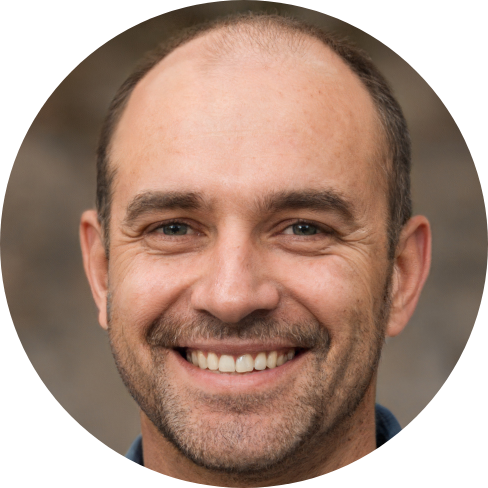 Hey, I'm Jeremy; a seasoned entrepreneur that has been earning his full time income online since 2005. My online business portfolio includes eCommerce stores and affiliate marketing niche sites. I also make money through Blockchain and Crypto. I created Unrivaled Review to share my knowledge, experience and recommendations for anyone looking to pursue such ventures.