If you want to increase your leads and sales from your website visitors, then one of the best ways to do this is to create an optimized sales Funnel. In this review and comparison, I'm going to take a look at two of the most recommend platforms…. Instabuilder and Clickfunnels.
Choosing the right platform is tough; there are various pros and cons of each that you need to consider.
Before you go ahead and sign up, it pays you to know what you need the platform for, and what you would like it to do.
Are you looking for just a WordPress Landing Page tool or an all-in-one Sales Funnel and Marketing Software?
Once you identify what you need, and what you are looking to do, you need to compare the options available. And there's a lot of options.
Thankfully, if you are here you've identified two that are of particular interest.
Instabuilder and Clickfunnels stand out. They are some of the most talked about and popular options.
To help you identify which platform you need for your business, I've taken the time to review the two in great detail.
If you're running short of time, here's the short version of this article. The best Landing Page Builder and Sales Funnel Platform out of the two is Clickfunnels. There are considerably more tools, features, customization's and opportunities, and far less restrictions than with Instabuilder. For example, Instabuilder is a WordPress plugin that only works on the WordPress CMS. Clickfunnels on the other hand provides dedicated hosting as part of their plans. You also get Email automation and 3 party integrations that you cannot get with Instabuilder. So whilst it is initially more expensive, it will save you in the long run. With a 14 Day Free Trial to test and try out Clickfunnels, this is the platform and suite of marketing tools that I recommend.
I will now breakdown each software, so you can make a more informed decision:
Instabuilder & Clickfunnels Review
ClickFunnels is an all-in-one marketing platform where you can build websites, landing pages and funnels.
Some of the other notable features are that you can create sales pages and manage all of your sales funnels in one place. This includes taking payments.
Its an all-in-one solution for online marketing that enables you to deliver your products and services.
ClickFunnels is used by many online businesses to create optimized sales funnels, webinars and membership sites.
It allows you to simplify the process, and utilize all of the functionality that boosts leads and sales online. Every tool you will need is included, from auto-responders all the way through to hosting.
Instabuilder on the other hand, is a WordPress Plugin. Its a WordPress-based landing page builder that enables you to create and manage landing pages fto promote and market your products and services online.
With Instabuilder you will already need, or be required to create a site using WordPress. Its not self-hosted like Clickfunnels but with this marketing plugin you can create and test your landing page with relative ease.
You can design new landing pages from scratch using the intuitive drag and drop builder. Or you can use one of the 100+ pre-built templates that come with the Plugin.
Instabuilder's primary objective is to help you build landing pages faster, and improve your leads and sales from your website visitors.
Pricing
Important Note: When reviewing the pricing structures below, consider that with Clickfunnels you are getting far more tools and dedicated hosting as part of the solution. So with Instabuilder you still require WordPress hosting on top of the package along with other associated costs.
Clickfunnels
Clickfunnels offer two pricing plans and a
14 Day Free Trial
Startup Plan ($97 per month) – Access to 20 Funnels, 100 Pages, 20,000 Visitors, 3 Custom Domains, and Unlimited Contact Leads.
Enterprise Plan/Etison Suite ($297 per month) – Unlimited Funnels, Unlimited Traffic to the Funnels, and Unlimited Custom Domains.
Instabuilder
Instabuilder offer three pricing plans, starting at $97
3 Site Licence ($77 one off fee) – Install the Plugin on 3 Sites You Own.
Unlimited Licence ($97 one off fee) – Install the Plugin on Unlimited Number of Sites You Own.
Developer Licence ($97 one off fee) – Install the Plugin on Unlimited Number of Sites You Own and Infinite Number of Client Sites.
Features
Instabuilder and Clickfunnels share some similar features but are very different.
Both enable you to create and manage landing pages through simple and easy to use drag and drop builders. You can also use split testing tools to track and measure how your landing pages are working.
However, the main difference between the two tools is the possibilities and level of functionality.
Instapage's was designed to help you build and manage your landing pages through WordPress.
Alternatively, ClickFunnels, is a lot more expansive. It was created to help you control almost every marketing activity and elements of your sales funnel. Landing pages are just the first thing it enables you to manage. But it provides a lot more sales funnel functionality including: processing sales, sending automated emails, hosting online automated webinars and more.
Below is a summary of the features available on Clickfunnels and Instabuilder
Clickfunnels
Drag and Drop Webpage Builder & Editor
Mobile/tablet Responsive
Custom & Template Landing Pages
Free Optimized High Converting Funnel Templates
Customizable Templates
A/B Testing
1 Click Upsells
Activity Dashboard
Affiliate Dashboard and Management
Scarcity Builder, Notification Bars & Countdown Timers
Custom Audience Precision Targeting
Email Autoresponder Automation
Integration with Popular CRMs
Campaign Analysis
Tools for Collaboration
Communication Tools
Contact Management
Conversion Tracking
Conversion Optimization
3rd Party Software Integrations
Webinar Integrations
Sales Funnels
Lead Management
Custom Order Pages
Payment Processing Functionalities
Performance Reporting
Integration with Popular Social Media
Dedicated Web Hosting
Workflow Management
Instabuilder
Drag and Drop Webpage Builder & Editor
Mobile/Tablet Responsive
Custom & Template Landing Pages
Customizable Templates
A/B Testing
Export/Import Functionality
Analytics Dashboard
Email Autoresponder Automation
Scarcity Builder, Notification Bars & Countdown Timers
WordPress CRM Only
Image Editor
3rd Party Software Integrations
GoToWebinar Integration
Lead Management
Performance Reporting
Integration with Popular Social Media
Auto-Generated Pages
Now lets take a closer looks at the main features of each platform and see how they differ.
Let's now compare some of the main features and see how they differ.
Landing Page
Landing pages are an essential component of an online Sales Funnel and Marketing Campaign.
They enables you to capture email addresses and leads, and cultivate a loyal following and audience.
Being able to quickly develop and optimize your landing pages can save you a lot of time, money and bring you more sales.
ClickFunnels and Instabuilder both provide you with some of the most effective tools to create the best landing pages. Landing pages that look and work great on Desktop and Mobile devices.
An account with ClickFunnels will provide you with all of the marketing tools that support and enhance landing pages.
It comes with a drag and drop builder & editor that helps you to create and refine your landing page just to how you like it.
You can also add scarcity, by installing Countdown Timer, "Add to Cart" or "Buy Now" buttons. From there, as Clickfunnels has payment processing, you can even go on to sell products there and then. You're essentially managing the entire funnel in just one place
The range of functionality with Clickfunnels enables you to create landing pages to collect emails, host webinars and actually go on to sell products (whether your own or a business you are an Affiliate for).
If you're looking for functionality, power, ease of use and all the marketing tools for an optimized Sales Funnel, then ClickFunnels is the best option.
Instabuilder was designed to help you create, or make use of, optimized landing pages directly through WordPress.
You get access to around 100 landing page templates that you can use straight out of the box, or customize further to suit your preference and needs.
It has a number of editing functionality, including Image Editing tools to really refine your landing pages.
With Instabuilder, you can also add the effective Scarcity features including Countdown Timers that are known to increase landing page effectiveness.
It also comes fully equipped with a drag-and-drop builder & editor that allows you to add, change and edit elements. If you're looking for just landing pages to add onto your WordPress managed website, Instabuilder is for you.
Testing (A/B Testing)
ClickFunnels and Instabuilder both come with t A/B testing tools. These help you to analyse the performance of your landing pages and identify the design, style and functionality that provides you with the best results.
There are also analytics dashboards and tools to help you understand your visitors, increase your conversion rates and refine your marketing campaign.
With both platforms, you have the ability to closely test your landing page elements: images, text, scarcity timers etc.
Integrations
Despite how easy it is to create landing pages with Instabuilder, it is fairly limited in terms of its uses and you will need additional services to promote and maximize your landing pages.
Instabuilder is therefore great at improving your current WordPresss Website (if you do not have landing pages installed at present)
However, there are some third-party integrations like some of the Social Media networks including Facebook.
ClickFunnels, on the other hand, is an all-in-one solution to build high converting sales funnels.
You are essentially getting access to host a whole new website with Clickfunnels because you are provided with dedicated hosting. Or you can easily use your Clickfunnels account as an extension of your current site, regardless of whether you use WordPress or not.
ClickFunnels provide a host of effective tools which you may or may not be using at present.
Just some of the integrations that you can use with ClickFunnels include InfusionSoft, Mailchimp, GetReponse, GoToWebinar, Ever Webinar, Active Campaign, ConvertKit, Drip, Facebook, HubSpot, Actionetics, Zapier, and many more.
Pros of Using Each Platform
Clickfunnels
With ClickFunnels, you get instant access to every marketing tool and feature that you will ever need to create optimized sales funnels. You are provided with a number of effective templates that have been tested and proven to work to convert traffic to customers. You'll also gain access to all the functionality and integrations which mean you don't need to purchase other licences to other applications.
You can accept payments, so you can take your visitor on the entire journey all the way through to customer.
It works and integrates with all of the major external applications like Mailchimp and GetReponse.
You can introduce and start your own Affiliate Program directly through Clickfunnels to expand your reach and increase your sales.
14 Day Free Trial to test and trial every aspect of the platform
Cons
Can be difficult to work with at first because of the amount of functionality and customization options
Instabuilder
Only a Landing Page Builder, and not a full Sales Funnel Software like ClickFunnels
No Email automation or Payment Processing functionality.
Its a WordPress plugin, so can only be used on exiting, new WordPress Sites and Installations
Conclusion
ClickFunnels is one of the most widely used and recommended Marketing Platforms. Its one of the most complete Sales funnels Solutions available.
Its very simple and easy to use, but comes with advanced functionality that would benefit a lot of online businesses.
With Clickfunnels you will be gaining access to a complete set of optimized sale and marketing processes. It's a brilliant alternative to other funnel builders.
The significant advantage of ClickFunnels over Instabuilder is that has the tools to control every stage of the sales process, from capturing leads through landing pages to selling your final product at the end.
And you can take your customer on a journey throughout that process, with automated emails contacting them at regular touch-points.
Instabuilder, on the other hand, is one of the best purely landing page builders available for WordPress.
Instabuilder removes the complexities of creating and modifying landing pages, which can be a real game-changer if you are not working with them already.
But bear in mind, Instabuilder is purely and solely focuses on WordPress landing pages. As such, you will be required to sign up to other paid tools to roll-out a full marketing campaign.
For that reason, I suggest you Trial Clickfunnels to see if its the solution for you.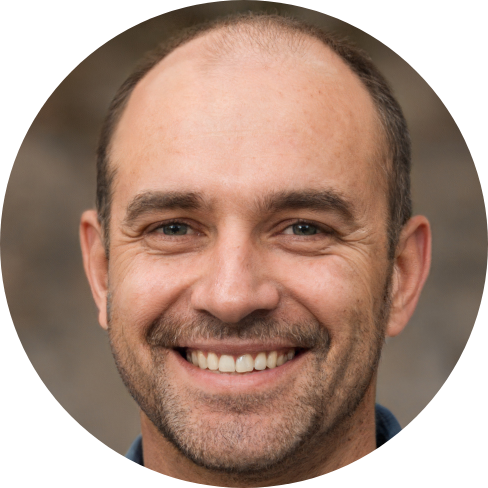 Hey, I'm Jeremy; a seasoned entrepreneur that has been earning his full time income online since 2005. My online business portfolio includes eCommerce stores and affiliate marketing niche sites. I also make money through Blockchain and Crypto. I created Unrivaled Review to share my knowledge, experience and recommendations for anyone looking to pursue such ventures.