Clickfunnels is one of the most popular sales funnel builders that helps businesses market, sell, and deliver their products online. But with all the tools and functionality available, is it easy to use? I have been using Clickfunnels for some time so I wanted to share with you my experience with you today.
So, is Clickfunnels easy to use? Yes – Clickfunnels is easy to use. It was designed with beginners and user friendliness in mind. Perhaps the standout features that make it easy is the drag and drop functionality, the user interface and the on-screen prompts and intuitive processes that you run through step by step.
Click here to visit ClickFunnels and get your exclusive Free Trial.
In order to give you an accurate representation of what you can expect when working with the tool, let us look at some of the key features and how it looks on screen.
ClickFunnels User Interface
Once you sign up to ClickFunnels, and log into your account, you will notice that it has a clear, simple and user friendly interface. From this central screen, you can access all of the tools and functionality that the platform has to offer.
Building Funnels
As time goes on your account will start to populate and list all the funnels that you have created. But when you first sign up, it will appear blank as you have not yet set anything up.
The first thing you will need to do is click the "create funnel button".
This will take you to the following screen:
You get two options; you can choose the cookbook builder (which has several pre-built funnels that you can use straight away) or you can build a new funnel from scratch through the classic funnel "Create New Funnel" Builder.
From there, you need to select your goal. There are three options to choose from: Collect Emails, Sell Your Product and Host Webinar.
Next, you will need to choose the type of funnel you want to build. You are going to need to give this new funnel a name for future reference and so you can refine or make any future edits.
Click "Build Funnel" when you are done.
This will automatically create a simple funnel based on your objectives.
If you had selected the "Collect Emails" objective, you will automatically have a two page funnel built for you that you can then select templates for and edit.
You'll first have an Optin-page to collect visitor email addresses and then you will have a Thank You page that displays when an email is provided.
There are dozens of templates that you can use. You will want to go through each one and see what one looks best and works best for you.
Once you identify a template, all you need to do is click the one you want to use and then press the "Edit Page" button underneath.
This will take you to the template screen where you can update the text, or any of the elements on the page.
The template is completely responsive – meaning you can select each element and easily delete it. You can also drag and drop elements like pictures, text anywhere on the screen. Its so simple.
There are a number of buttons that you will use at the top which will enable you to make edits. These are Sections, Rows, Columns and Elements. All of which can be used to edit the appearance of your template and to enable you to alter the formatting, style of your template etc.
Once you have completed the Opt-In page, you'll run through the same process for the Thank You Page.
So you'll need to select a template, and edit it to meet your requirements. Again, use the drag and drop, click and edit and the three buttons at the top of the screen to do so.
Finally, you just need to save your templates. Then, your funnel is built and ready to be used!
How Easy Is ClickFunnels To Use?
ClickFunnels was created to be as easy to use as possible. Its ultimately what you are paying for.
It does not matter if you have any experience building funnels, the process is intuitive and you go through all of the steps naturally. so you'll start at the beginning and you'll progress through the building processes until you have a Sales Funnel ready for use.
It's also easy to select the type of Funnel you want; and the system automatically suggests various templates that you can use. It automatically creates all the pages you will need for that type of campaign too.
Moreover, there is an entire "cookbook" of templates that you can use without needing to make any edits! Therefore not only is ClickFunnels easy to use, but it can actually be an entirely automated and quick experience.
There is drag and drop functionality and click and edit possibilities so that you can completely transform a template. Everything can be edited, and you can even optimize your pages for various devices and screen sizes. In fact, you can even set up separate funnels for different devices to ensure they load correctly depending on when and where they are loaded.
Lastly, there are a lot of customization options open to you. From changing the entire colour scheme to text fonts, all the way through to call to actions and images. You can even add forms directly on the page.
All in all, you can get a Sales Funnel built in minutes; regardless of your ClickFunnels knowledge or expertise.
Final Words
If you are looking for an effortless and seamless Funnel Builder, than you will struggle to find one as intuitive and powerful as Clickfunnels. $97 can be quite expensive in the beginning, but when you start to improve your conversions and increase your earnings through your Funnels you will soon repay this cost. Not only that, you can get a comprehensive Free Trial to see if its for you long-term.
Sign up to the trial, build some funnels and give it a try. Its risk free and worth the exploration at the very least.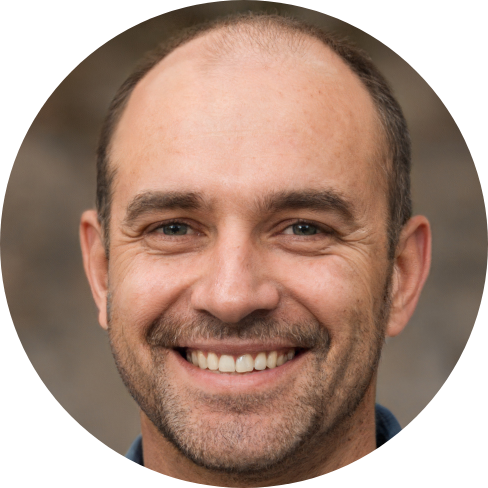 Hey, I'm Jeremy; a seasoned entrepreneur that has been earning his full time income online since 2005. My online business portfolio includes eCommerce stores and affiliate marketing niche sites. I also make money through Blockchain and Crypto. I created Unrivaled Review to share my knowledge, experience and recommendations for anyone looking to pursue such ventures.