If you have heard of AliExpress and want to know more about the site, whether or not to use their platform, and if it is safe to order from, then you'll want to read on. This guide here today will be providing all the information you need to know.
So, is it safe to order from AliExpress? AliExpress is a reputable, trustworthy online marketplace used by millions of buyers each year. Each seller has to go through a strict verification process and and every payment made on AliExpress is protected with Buyer Protection. Your payment will only be released to the seller after you receive & confirm satisfactory delivery of your purchases.
There is a reason why AliExpress has become the one of, if not the largest online retail services in Asia.
You can see just how many products are available, how easy the site is to use, and how cost-effective it is by visiting the site here.
I am a routine and regular user, and as such, I have written this article with a number of objectives in mind:
To show that this marketplace is suitable for personal use over sites like Amazon
To show that AliExpress is suitable for Dropshipping, or sourcing products for your business.
To show that AliExpress is reliable, trustworthy, and genuine.
To show how to get better delivery times
To show how to find trusted suppliers.
As such, in this article we will outline what AliExpress is, what products are available and how to find the best suppliers.
This will ensure you receive the highest quality products at the best possible price.
We also show you how to find the most secure and respected suppliers, so this article will come in handy!
Firstly if you are looking for a quick version of this article, what is m experience with AliExpress?
My Experience
"I have been using AliExpress for several years; both for personal and business uses. In this time I have placed several thousand orders, each of which has been delivered on time and as described. This is because I follow a trusted process in which I will outline to you below. I have been incredibly impressed by the quality of the products and the prices, saving tens of thousands of dollars in the process. It has become my go to marketplace. With over 100 Million Products, I have always been able to find what I am looking for; and the expansive product collections such as 'Tech Discovery' and 'Trending Styles', it have given me a number of new ideas and niche Dropshipping opportunities. The platform is incredibly easy to use, with an intuitive interface and effective filtering system, ensuring that you can locate the most premium and trustworthy suppliers quickly and effectively. Whether you are an individual looking for your own personal items or next gift, a dropshipper, or a business looking to source high quality products, the AliExpress Marketplace should definitely be considered".
Overview of AliExpress
AliExpress in an online retail platform that provides products to international online buyers (both individuals and businesses) in over 200 countries. In essence, it allows small businesses in China to sell to customers all over the world.
There are currently over 100 million products featured, and just like Amazon, you can find just about any product in just about any niche. The range is expansive, with the most popular niches including: apparel, jewelry, home & garden, electronics & accessories and other consumer niches.
In terms of operation AliExpress is more like eBay, where the sellers on AliExpress are independent and can sell to companies or individuals. The website therefore serves as a host for businesses to sell to consumers
AliExpress FAQs
Is AliExpress Trustworthy?
Before I start, it's important to note that I've used the AliExpress platform hundreds of times. My experiences have only been positive and my products have always arrived in great condition, in a timely manner. I'd like to explain how I've managed to achieve such great success and what to look out for when finding suppliers. But this will be covered in more detail later in this review.
I've also used AliExpress for two different reasons.
On a personal level, I use the marketplace regularly for my own individual purchases; it's particularly helpful for findings the up and coming trends, styles and gifts. But I've also used AliExpress via a Business Venture as a previous Dropshipping Entrepreneur working in both General Store and Niche Industries.
During this time, I managed to fulfill ALL of my orders from AliExpress – all without complaint. It's therefore benefited me twofold.
And it continues to do because it's an open wholesale platform, with thousands of suppliers vying for my business – prices and quality are thus essential for any supplier to profit. In this way, it's a fantastic way to secure yourself, or your business the best possible deal.
Whilst AliExpress is most commonly associated with Dropshipping, where the success stories are profound; helping you to build an immensely profitable business without the need for having to stock products, manage the delivery and invest vast sums of money in the start-up phase, the platform has implications beyond just Dropshipping.
It can be used by individuals on a daily basis to purchase products for around the house, as gifts, and so on, for a fraction of the price in which you would normally be required to pay.
Sounds too good to be true right, What's the catch? Interestingly… there's not.
Is AliExpress Reliable?
By using a wholesale merchant like AliExpress you are going direct, straight to the source and avoiding a number of markups along the way. You're cutting out the middle man (imagine Amazon, Walmart) who are charging you a premium for the same very goods.
Whether they print their logo or their branding on these products, the truth remains, these big global organisations are sourcing their products from China, through merchants just like AliExpress. There's a reason why it is the most visited e-commerce website in Russia.
That is why Dropshipping has exploded and become the business venture of 2017.
Due to the likes of AliExpress, its now incredibly easy and cost-effective to set up an online store and make 30-50% profit margins on each and every sale.
With AliExpress you are being provided with the opportunity to purchase far more cheaply, without the leverage power of these great companies and organisations.
You don't need to buy in bulk to save. You can save on each individual item, and there's no minimum order quantity…
AliExpress is essentially the Costco of the web. But it offers far more products than you could imagine.
AliExpress provides you with the power of a global company. It enables you better quality products, at the fraction of the cost. It's the ideal product sourcing platform, whether you're in Dropshipping or not.
AliExpress is – The Wholesale Platform to Purchase Premium Products for Less.
If you want to go to AliExpress and begin, just click HERE.
But if you want understand how to use the platform most effectively, I am here to help. I will now look more closely at using the platform, so without further ado, lets get started.
The Key Benefits & How Can It Help You
There are a number of benefits of using the AliExpress marketplace; here are the main ones.
Cheaper Prices, Same or Improved Product Quality
As competition is at an all-time high, suppliers are competing on several fronts but most importantly to you; quality and price. In this way, the marketplace is always improving and its becoming easier and easier to find better deals.
You'll also be surprised to learn just how many products sold online are directly sourced from AliExpress. The majority of products on Amazon, particularly Amazon FBA, use this platform to acquire their products.
The question you should now ask yourself is this: why would you want to pay a premium when you can go direct and purchase exactly the same product for a fraction of the price?
Going direct also enables you to liaise with the supplier and obtain custom modifications of your own.
Moreover, in most cases on other popular sites, you are paying for a brand name and a label which is place directly on products from marketplaces that include AliExpress.
This is known as private labeling but is beyond the scope of this article.
Suitable For Single And Bulk Purchases
Perhaps one of the best features of AliExpress is the ability to buy as many or as few products as you like. You don't need to buy in bulk to benefit from the platform and you can save even more money by buying more. This makes the platform.
Ability to Only Order from Trusted, Established Sellers
The innovative and easy to use filtering and sorting system means that you can find the best suppliers, fast. You can order in full confidence with minimal risk.
Categorized Collections
With over 100 Million products you may think that the marketplace and platform is difficult to navigate and it would be hard to find products. That's not the case.
AliExpress have carefully designed their interface and categorized their products into niche specific collections. Two of which are worth attention, and can be found directly on the homepage.
The Brand Zone, Flash Deals, Bestselling, Tech Discovery and Trending Styles collections are incredibly effective for finding the latest and greatest products. These collections can be particularly useful when looking for gift ideas and also if you are researching for Dropshipping opportunities.
It is suitable for BOTH individuals and businesses and why i rate the marketplace so highly.
It's no wonder that AliExpress gets over 550,000,000 visitors each month.
Customer Service & 24/7 Support
AliExpress have a dedicated Customer Service Team which you can contact 24/7 to ensure that you can acquire assistance around the clock on individual orders, how to make a purchase etc.
Mobile App
AliExpress have a fantastic mobile app that is easy to use and place orders on. You can literally be shopping on the go.
It's a lighter version of the Desktop website, but it offers all the same features and more. For example, there are mobile exclusive deals where you can save even more on your product purchases.
Join AliExpress For FREE
Another standout feature of AliExpress is that there is NO membership or joining fee. That's right, you can set up and account and start buying products straight away, making savings right from the outset.
All you have to do is go to AliExpress, and sign up. It's that simple.
To do this, go to the homepage, and in the top-right hand corner click "Join".
From there click the button that says "Join Free".
So if you're ready to get started, head over there. If your looking for a AliExpress Guide, and how to use the interface and get the most out of it, then continue below.
How To Buy From AliExpress
AliExpress is an online marketplace that is incredibly easy to use. It's even easier to purchase from.
Searching on AliExpress
Visit the main homepage by clicking HERE
From here you can navigate the site in a number of ways.
Firstly you can navigate via your niche or via category:
Alternatively, you can navigate via the main menu that looks to provide you with what's hot on AliExpress:
Thirdly, you can navigate by scrolling down the home page. This is where you can see a preview of what is available in each category.
And when you scroll down further…
The benefit of scrolling, is that it can give you Dropshipping or e-commerce niche ideas (if you are a business) or ideas for gifts (if you are shopping as an individual).
Either way you'll find the latest and greatest on the AliExpress Marketplace.
Finally, if you know exactly what you are looking for, or want to utilize the filtering available in AliExpress, you can search for a specific product or niche in the search bar at the top of the site:
Filtering on AliExpress
Like any online site and marketplace, AliExpress has a built in filtering system that enables you to find the best product currently available that meets your needs.
The filtering system is available on any search you make using the search bar at the top of the site.
Once you've run your main search, you will be presented with the filtering panel that enables you to filter on:
Brands,
Price Ranges
Suppliers that offer Free Shipping,
Suppliers with a Certain Star Rating
Suppliers that offer App Only Deals (E.g. Purchases through Mobiles)
Suppliers that offer Domestic Returns
Sorting
One of the best features of AliExpress is that you can Sort by a number of important metrics. By default, the Best Match (results match your search term most accurately, is the automatic method of sorting:
But you are also able to sort by highest to the lowest/ the lowest to the highest: Number of Orders, Newest, Seller Rating & Price.
Unrivaled Review Suggestion: I advise that when sorting, you sort by the largest number of orders or highest sellers rating.
This way you can ensure that you are purchasing from a trusted and respected seller who has repeat business on AliExpress. This adds a level of security to your order.
Ship From
Whilst the majority of sellers on AliExpress are from China; not all of them are. In this way, you can even search for suppliers that operate in other countries.
This can be particularly useful for communication and shipping time purposes. So if you wanted to speak directly with the supplier, to ask questions/ arrange a modification etc., then this could be something to consider.
From our experience i have found that most suppliers, whether Chinese or otherwise, are competent in English, but it can be beneficial to purchase closer to home if you needed your products to arrive sooner.
For example, here I show how you can filter on just United States supplier:
Refining Your Search Further
You can even search within the results to identify your products more easily and to really refine your search results:
Purchasing On AliExpress
Making a purchase is easy; there's only a handful of steps to ordering a product. All you have to do then is wait for the product to arrive at your designated destination.
Let's use the "Top Selling" collection to run through an order and show you just how easy it is.
I've found this USB Cable for iPhones and Ipads, which is available in 5 different colors and ranges in price between just $1.44-$2.66 – depending on the colour, length and quantity ordered. (The cheapest I found on Amazon is the AmazonBasics USB available at $6.49)
An example of the process you would go through is as follows:
First you would select your colour by selecting from the options:
Then select the length, which is available in 32cm, 100cm and 200cm:
The final selection will be the delivery. The sellers shipping method is usually free but can take up to 40 days to arrive. As this cable is coming from china, the delivery length is longer.
Alternatively, you can select a more premium delivery which speeds up the process.
For example, delivery via ePacket will cost $0.93 but will speed up the delivery to just 12 days!
Finally select the quantity you require:
You can even see the stock level of the supplier (3024 pieces)
Then all you need to do is click "add to cart" if you would like to continue shopping for other products, or "buy now" to complete the transaction.
Each supplier will offer different methods of payment, with the most commonly accepted being Visa, MasterCard, American Express etc. and PayPal
A lot of suppliers also offer Coupons which are incentives to purchase more from them. For example, with this supplier, if you spend $30, you will receive $4 off!
MyAliExpress – Your Account
Once you sign up to AliExpress, and create an account, you are able to view and edit a number of account-related items from your MyAliExpress dashboard.
To do this, once you are signed in, click your name and then AliExpress.
From this interface, it is possible to review your orders, manage feedback with suppliers, find your coupons, check your AliExpress rewards, look at recently viewed products, and change your shipping address and other account information like changing your password.
The Manage reports is there to help you file a complaint if necessary.
AliExpress Rewards
A feature of your account which deserves special attention is the AliExpress Rewards page. You should visit here when logging and prior to placing an order to see if you are entitled to any privileges that could make your order more cost effective.
For example, for every order placed you receive Reward Points which can be converted to coupons and used on product purchases.
You can also receive bonus points which can also be used in an exchange for coupons.
My Rewards
In addition, all members receive extra incentives as they spend on the AliExpress Marketplace.
These FREE privileges include: Birthday Rewards, Level-Up Rewards, Anniversary Rewards and Exclusive Member Prices.
Message Center
The Message Center is there to store all of your conversations that you've held with the individual suppliers. This can be great for audit purposes and for reviewing conversations you may have had with suppliers.
Wish List and Favorite Stores
The Wish List and Favorite Store tabs are there to ensure that you can make a note of all the best suppliers and products that you may want to buy at a future date without having to note down complex URLs.
This feature is particularly useful for those who want to purchase a large number or range of products on the marketplace and would rather store this information within the platform itself rather than in an external Excel file.
Finding the Best Suppliers
Can AliExpress be trusted? Yes – if you find the right suppliers.
Finding the best suppliers is relatively easy, even when you are searching for products in specialist niches. Like any online marketplace the logic you should apply is: look for the products with the most sales, reviews, and ones that have been accredited as many levels of buyer protection as possible.
On AliExpress, it is simple to enable filters that meet the above conditions:
The first thing that you can do, to ensure that you are purchasing from a trusted supplier, is enabling the 4* and upward sellers rating. You can do this by checking the box at the top of the search interface:
Next, it is best to sort by either:
Number of Orders
Seller Rating
This will essentially pull the cream to the top. The products that are shown first will therefore meet the above conditions.
Taking this a step further, on the product page itself, you can look for additional stats which can ensure that you can place trust in the supplier before purchasing.
Firstly, you can see how long the store has been open for. The longer the better.
Secondly, you can view the seller feedback level and score,
Thirdly, you can see the Detailed Seller Ratings which look specifically at how a supplier describes their items, the communication of the seller and even the shipping speeds.
So in our example, this seller has the third highest sellers rating score. This is a supplier that you could trust and purchase from.
How do I know this, because the supplier has three crowns, which shows they have an advanced sellers score:
:
One final thing you can check is whether the supplier offer Buyers Protection. If they do this symbol will be present on the product page:
There's also an additional tab on the supplier's page which provides further detail on the protection you are provided:
If all else fails, you can contact the suppliers directly and converse before you purchase by using the "Contact Now" button.
Unrivaled Review Suggestion: I advise that you do not purchase from a seller with no sales or that does not have a positive sellers rating (or a sellers rating at all).
Granted, these suppliers may be new, may have a product that is only able to be purchased through them, or may have an attractive price, but there is a level of risk involved here that you can avoid.
Final Verdict
By now you will have learnt that anyone who is looking to make a purchase online can benefit from using AliExpress.
It doesn't matter if you are only looking to purchase one small thing, the AliExpress Marketplace is likely to be stocking it.
Whilst there have been concerns about the security of AliExpress, these in my experience, are completely invalid so long as you are sensible and order from suppliers with proven track records.
I therefore strongly recommend AliExpress. Is AliExpress Trustworthy – you bet!
If you are looking for a gift or are looking to start a Dropshipping business, then AliExpress should be your first destination for product sourcing.
How & Where To Gain Access
Is AliExpress is safe – absolutely, and its completely FREE to join.
All you need to do is to click below:
So if you want to purchase high quality products, at a fraction of the price of other major online retail outlets, then I suggest you sign up for a free account today!
Besides, you have nothing to lose by signing up for a free account!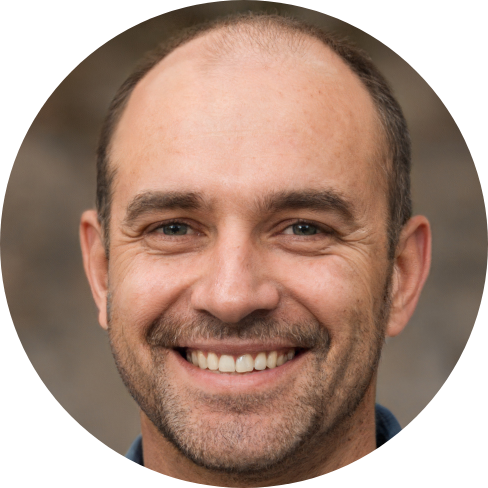 Hey, I'm Jeremy; a seasoned entrepreneur that has been earning his full time income online since 2005. My online business portfolio includes eCommerce stores and affiliate marketing niche sites. I also make money through Blockchain and Crypto. I created Unrivaled Review to share my knowledge, experience and recommendations for anyone looking to pursue such ventures.