If you have heard of Shopify and are wondering whether or not to build a store on their platform, then its good to know a bit about them before you sign up.
The answer is clear: Shopify is one of the most secure, widely used and reputable eCommerce Platforms online.
Every month, there are hundreds of search in Google asking 'Is Shopify Legit?'
Let's put an end to the confusion by giving you the facts, Yes ,Shopify is Legit.
Shopify is one of the most recommended, safe and premium eCommerce solutions to build an online store. Here, we take a look at why Shopify is so secure and why it is recommended that you sign up (if you are looking to build a new online store).
Shopify ensures that its entire platform, including every store built and hosted upon it, secure by:
Paying Legitimate Hackers ton try and find Security Loopholes, Issues and Bugs in the platform
Routinely releasing security updates to all stores,
Providing Order Verification Functionality and Risk Analysis Tools to ensure your orders are safe and genuine.
The Bug Bounties Program
Did you know that Shopify awards individual 'bounties' or payments for each successful hack they are able to execute on the platform?
While this sounds odd, its actually a very good thing to you as a store owner. It means any potential risk or hacking threat can be exposed and rectified before it ever could potentially effect you.
White Hat Hackers, or in other words, security researchers therefore have incentives to seek out vulnerabilities and report them.
And its a very fair and rewarding program; bounties range from $500-$12,500. This just goes to show how confident they are in their security and how serious they are at overcoming faults.
Considering that Shopify has been around since 2004 and only $180,000 has ever been paid out, you can see how secure the platform truly is.
The secondary benefit of this program is that any potential hacker will look to report the bug for a monetary payout, rather than try to hack a store. Its a win win situation for both Shopify and you as a store owner.
Hosted Platform
The Shopify platform is hosted, which means that all stores are instantly protected by new security features and releases. T
This means that when you create a store, you'll be protected from the outset. You will not need to do anything, or regularly run updates to protect yourself, your store or your customers.
When you compare Shopify to other open source eCommerce solutions, like WooCommerce of Magento, they cannot provide this luxury or security.
For a store on either one of these platforms, it is the responsibility of the store owner to install the new security release. If it is not uploaded, the store owner is at risk of a potential threat this patch aims to address.
Plugins (that provide useful functionality) on open source platforms exacerbate this risk. Each plugin can be targeted by hackers when they become out of date or are inherently vulnerable. They therefore need regular updating, monitoring and maintenance to prevent any such risk.
For Shopify store owners, this is not something you need to worry about or keep on top of. All plugins and applications are placed through rigorous security testing and are updated by default.
However, if you run your store on open source platform consider that attackers are continuously looking for out of date and insecure software. This is how they can steal information, infect it with a virus/malware or try to hijack the store.
Order Risk Assessment and Protection Tools
Counterfeit orders are some of the most frustrating, and costly to any online eCommerce store.
If a customer attempts a charge-back, you'll be liable to charge-back fees and you will lose the cost of the product and any shipping fees. Beyond this, payment processors can actually ban you and prevent you from processing future payments from your customers.
This is obviously worse case, but it can and does happen, and can completely take you out of business if it was to occur.
Shopify has in-built security functionality that automatically declines potential counterfeit orders.
It does so by running several verification's on every order. Just some of the checks include:
Verification of Customer Billing Address
Verification of Payment – Credit Card Checks
If the customer does not pass these stringent tests, then their order is declined and will not be placed.
This overcomes the issues for you as a store owner, set out above, and can save you a significant amount of time and worry when it comes to dealing with fraudulent buyers.
It's In Shopify's Interest To Protect Its Store Owners
Shopify is the most valuable public eCommerce company trading online. It has over 500,000 active stores and makes over $1 billion in revenue per year (2018).
The truth is, a company would not grow to this size and acquire that many customers if it was not legitimate. It would also not be able to expand to this level if it did not protect its store owners and overcome security threats and risks from hackers and fraudsters.
At the end of the day, anything that effects a Shopify Store's ability to make money inherently effects the overall revenue performance of the Shopify. business. It is therefore in their interest to make security one of their chief concerns.
Is Shopify Legit?
So by now you know that this is one of the most widely used and secure platforms online. But back to the original question. And more importantly is it any good?
You only have to look at how many customers are using it, and what tools it provides compared to other solutions. Here's why it is so popular:
Shopify provides all of the eCommerce functionality and tools you will ever need to build, grow and scale and online store.
Whether its the Storefront (themes, customization, website builder), the Shopping Cart (SSL Certificate, 100 Payment Gateways, Abandoned Checkout Recovery), Marketing (Search Engine Optimized, Social Media Integration), Products (Inventory Management, Product Organization), Hosting (Unlimited Bandwidth, 99.98% up-time) Analytics (Reporting) or the Mobile App, Shopify is one of the most feature-rich and intuitive platforms available.
With a comprehensive 14 day risk free trial, you can see for yourself if this is the eCommerce solution for you. With no upfront payment required you can test all of the tools, play with the store builder and start selling online all before you commit to one of the plans long term.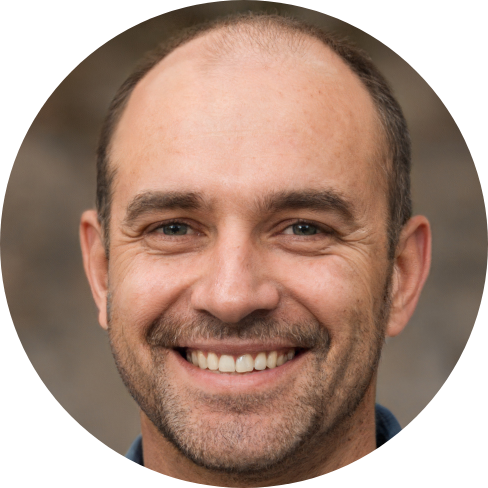 Hey, I'm Jeremy; a seasoned entrepreneur that has been earning his full time income online since 2005. My online business portfolio includes eCommerce stores and affiliate marketing niche sites. I also make money through Blockchain and Crypto. I created Unrivaled Review to share my knowledge, experience and recommendations for anyone looking to pursue such ventures.