If you are looking to sign up to an invoicing and accounting solution for your online business then you'll likely be interested in Freshbooks. But do they offer any introductory deals or can you use them for free? I decided to conduct some thorough research and here is what I have found.
So, is there a free version of Freshbooks? There is not currently a free version of Freshbooks. The cheapest plan they offer is their Lite package which costs $15 per month. However, they do offer a Free 30 Day Trial where you can test the platform and see if it is right for you and your business. You do not need to enter a credit card and you can cancel at any time.
As a small business owner, I can personally attest to the importance and benefits of using a cloud-based accounting software.
Freshbooks have given me back considerably more time, made processes easier and have given me comprehensive insights of my business portfolio.
That's me, but how can it benefit you and your business?
Let us know take a look at the free trial offering and why Freshbooks is a solution you should really consider if you currently run a business (whether offline or online).
Note: For 3 months and starting January 9th, 2020, all FreshBooks plans are 50% off for the first 3 months if you choose to skip the 30 day free trial period.
Freshbooks Free Trial
One of the best benefits of Freshbooks is that they offer a free 30 day Free Trial on any of the plans.
The best part – you do not need to enter your credit card and you can cancel at any time. There are also no limitations on a trial account.
All you need to do to start your trial is visit Freshbooks, click the green try it free button, enter your email address and a password and then confirm your account via an email that is immediately sent. It's that simple.
The Free Trial means that you can completely test the functionality and see whether it is going to be the best long term solution for you and your business.
Here's some suggestions to get the most out of their free trial:
Commit Some Time – get familiar with the invoicing and other expense management features and learn how to navigate the interface.
Explore Freshbooks Thoroughly: use all of the features and be sure to set up completely – this includes importing your business bank account to manage and keep up with your expenses, time tracking etc. Think about how Freshbooks is going to save you time and effort in the long run and test each feature against such paradigms.
Use Real Information: this will give you confidence in the software and new insights for your business. It will also give you a better understanding of how everything will look and work if you decided to sign up. You'll better see how it all works too.
Include Your Clients: your trial can help you get paid faster. Send invoices to your clients or set up to accept online payments. Either way it will make your business look far more professional and legitimate.
Leverage Support: if you have any questions or issues, contact support. Setup is generally the most difficult part so use their fantastic email and phone support service to get any issues resolved faster.
Freshbooks Pricing
Once your free trial comes to a close, your account will need to switch over to a paid plan.
At any time during your trial you can select a plan and enter your payment details. Then you'll automatically jump on the plan at the end of the other 30 days.
Otherwise, at the end of your 30 days you will need to select a plan and setup payment then to continue.
FreshBooks is competitively priced and you can sign up to anyone of their four pricing plans. Which one is best for you will depend on the number of clients you have.
Here is some information on the plans and costs for FreshBooks.
Freshbooks also offer their own payments service meaning you can get paid directly by your clients. This is very useful but it does come at a cost. Here are the two offerings:
FreshBooks Payments (cost per transaction) – this allows you to accept payments online, costs 2.9% plus 30 cents per transaction. Alternatively, you can connect your Stripe account and use this.
Advanced Payments ($20 per month plus 3.5% and 30 cents per transaction). This add-on service will provide you with a virtual terminal. This allows you to accept payments over the phone and in person. Your clients can authorize recurring payments when you have this add-on.
Best Freshbooks Features
FreshBooks is an excellent accounting software that is ideal for small businesses looking for invoicing and expense management at an affordable monthly price.
The software that comes with all of the features that you need to manage your portfolio of clients and projects, create and send invoices, accept online invoice payments, time track and manage your expenses. It's all in one in many ways.
Here are some of my favourite features of the tool and why you should, at minimum, give the free trial it a go:
Intuitive and Easy to Use
Freshbooks is very intuitive and easy to use. The interface is clean, organized and easily navigated.
From your central dashboard, you can get quick insights into any outstanding invoices, your revenue and profit, expenses and some advanced reports.
There is a sidebar on the left hand side which enables you to move between features and there is even a 'Create New shortcut' option you can use against any of the features to get to certain screens quicker.
The interface is rich in suggestions, tasks or short video tutorials to help you start with each feature.
Automation
Freshbooks was designed with small business owners in mind; time being a majorly limited resource.
As such, many of the features are set up with automation which means less manual work for you.
Here you'll benefit by not needing to spend time filling receipts, formatting invoices and even establishing recurring payments from clients. What this means is that your cash flow is in a far healthier position.
Cross-Device
Whether you want to access your Freshbooks account on a mobile, your PC, laptop or even your tablet you can.
All you need is an internet connection and you can login and view and use your account.
In fact, you could even use a friends device!
Freshbooks is cloud-based (and diligently protected) meaning that your data can be accessed at any time you need it.
There is also a handy and intuitive Freshbooks mobile device that you can install and use on the go.
It's a comprehensive app too, where you can use all the features: track time, send invoices, record payments just as you would from your PC. You can literally run your business from anywhere, anytime.
Reports and Communication
There are dozens of reports that and analytics that you can generate directly from your account.
You can get a complete record of all financial accounts and transactions, such as: Profit and Loss, Expense Reports, Balance Sheets, Tax Sheets etc. This is great if you have an accountant who you can easily set up to access (or provide via an export).
Reports in FreshBooks are easy to understand and detailed enough for your accountant to love.
There's also an entire communication platform within Freshbooks. This helps you to store important files and documentation. You can also collaborate with any other potential team members, or talk about certain items with your accountant etc.
In Summary
Freshbooks do not currently offer a free version or plan with limitations.
Instead, they offer a fully comprehensive 30 day free trial. All you need is an email address to get started.
You do not need a credit card and you can cancel at any time. There is no obligation to sign up permanently to a paid plan.
If you do love the platform and the services they provide, then a plan is not going to cost you much. $15-$25 per month is very competitive when you consider other options and also when you factor in how much some of these services cost from an accountant.
Plus, the amount of time and effort you save is worth it in of itself.
So, sign up to the free trial. Test the platform. And see for yourself. You'll be shocked you didnt try it sooner!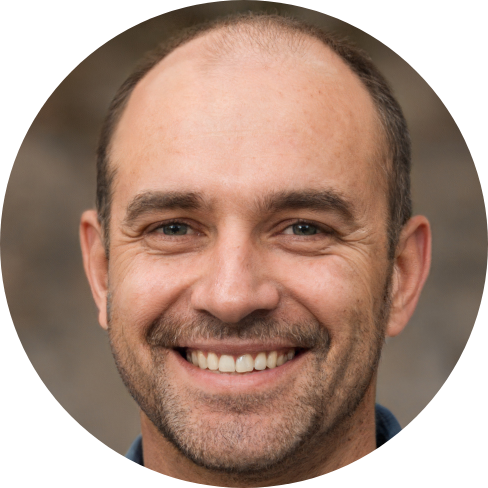 Hey, I'm Jeremy; a seasoned entrepreneur that has been earning his full time income online since 2005. My online business portfolio includes eCommerce stores and affiliate marketing niche sites. I also make money through Blockchain and Crypto. I created Unrivaled Review to share my knowledge, experience and recommendations for anyone looking to pursue such ventures.