If you have are looking to grow your Instagram account, and are wondering whether or not to hire the services of Kicksta, then this review is for you. 
A few months ago I bought a Professional Plan with the hopes of organically growing my account. I had already purchased The Creative package, but wanted to scale up using their more inclusive package. I would like to outline my experiences and opinions from using their service here today.
So what is my Kicksta Review? Kicksta is a great option for those looking to grow their Instagram account. They provide a highly personalized service, that will help you to grow your account naturally and with real followers that will be interested in your account. They take care of all the activities that are known to grow an account, so you can focus on other things and not need to manually do these activities yourself.
Visit Kicksta and Grow your IG Account Today
I will outline all you need to know about this Instagram Marketing Service that I have used with great success.
So without further ado, lets take a closer look.
Why You Need To Leverage Instagram
Instagram is one of the most actively used Social Media Networks. It has around 1 billion active monthly users.
It comes as no surprise that Forbes announced that Instagram has emerged as the "Home For New Brands", quickly surpassing Facebook. 
The Fast Company even concluded that "Every Brand Should Be on Instagram". Besides:
A recent study found that Engagement for brands on Instagram is unparalleled compared to other Social Networks.
Engagement, which embraces the degree to which users actually interact with content—liking, sharing and commenting, rather than just passively looking is far higher on Instagram.
Stated differently, businesses and brands are finding that they are expanding their reach, getting more attention and getting more customers through Instagram.
So as an Individual or a Business, the results of these studies and conclusions are incredibly important in the context of Marketing either yourself or your Brand.
The central objective of any Marketing effort is to reach more of your Target Audience and/or ultimately drive more leads and sales.
Instagram understand this; as they have leveraged their platform and provide two distinct services. Accounts for individuals and Accounts for Businesses.
Instagram Business Accounts, since their introduction, have become really effective and powerful for many of the worlds most successful brands.
Perhaps the most beneficial functionality of a Business Account is the ability to access insightful analytics. This kind of data is helping business shape their marketing strategy.
They can understand in much greater detail their audience and their contents effectiveness. This is essentially helping them to drive their promotional activity.
So if you own a Business (whether online or not) you should be using Instagram.
Its an innovative and personal platform – it helps you to connect with your audience, it helps you to build a loyal following.
But building an effective Instagram Strategy is not easy.
Here are just some of the difficulties that individuals and businesses face:
Creating Engaging and Quality Content
Building an Audience and Following
Regular Posting
Finding Relevant Hashtags
Knowing When and How To Post
Learning How to be Unique
Most Effective Types and Styles of Posts
Images vs Videos
Interacting with other Accounts & Your Followers
Finding the Time to Post
I could go on and on…
So wouldn't it be excellent if there was a service that could literally take all of this away from you.
That you could employ to work on your Accounts behalf and to build your account from the ground up.
A service that has worked with the biggest brands and companies and who completely understand the platform.
Experts in Social Media Marketing who know the formula to growing Instagram Accounts and Increasing Engagements, Leads and Sales.
What Do Kicksta Do?
Kicksta is an Instagram Marketing Company, that provide a customized service to grow your Instagram Followers
They consist of Social Media Marketing experts who work on both Personal/Business Accounts.
Formally Kickstagram, Kicksta is the result of overcoming the common pain-points of trying to obtain Instagram Growth.
Their sole purpose is to provide your Account with Real, Relevant Followers, and to increase your Organic Reach so that you and your business can be more successful.
In a nutshell, here's a quick overview of what they will do for you:
Reach and Engage with specific and relevant Users. This will grow your account and promote your Business.
Optimize your account; aesthetically. This ensure your Account looks fresh and unique, and people realize your'e not just another account.
Locate and Dominate the best Hashtags for your Account.
But where Kicksta really blow away the competition and other Instagram Services out there, is that they set you up for sustainable, long-term and effective growth.
They do not focus on just numbers, they focus on the quality of your numbers. This is not like any other Bot Software or automated follow, unfollow tool. This is leveraging real personal connections that build trust and loyalty.
They also promote your Account using a set of processes that have worked time and time again.
Kicksta are confident that you will reach at minimum 60,000 Instagram users every single month through their marketing efforts.
And this is with real, relevant and targeted users.
When you are considering Kicksta, remember that this service pays back for itself following the leads and sales that you will generate because of it.
You"ll also be promoting your content and Account at a level that you just cannot physically do on your own.
They have two plans available: The Creative and The Professional to suit you depending on your goals:
I initially started with the Creative Plan but soon scaled to the Professional.
The Creative is a diluted version of the full service, where you don't quite get the features available in the Professional Plan.
See the Power of Kicksta NOW
How Kicksta Works
Over years and having worked on hundreds of accounts Kicksta have a proven process on growing an Instagram account – regardless of its current size.
Here is how it works.
Kicksta Identify Your Target Audience & Accounts
Kicksta start by thoroughly researching your business and your brand. Before they even start to promote you and your content they learn who your ideal audience is.
They then go out and identify that Audience on Instagram.
By stringently analyzing your business and competitors, from the very get go, you will be receiving followers that will be interested in your content and your account.
And they don't just go out and haphazardly follow, like and comments on posts and Accounts.
They create a tailored and specific targeting plan that follows ordered steps to ensure that your Account gets noticed and recognized by those you want following you.
Kicksta Increase Your Audience with Relevant Followers
Just like the Pareto Principle, Kicksta spend their time effectively and will only promote and engage with the best accounts for your Industry and Niche.
They use hashtags, competitor accounts that users follow, and locations as part of this strategy.
Kicksta Obtain You More Targeted Followers
This is the perhaps the most important step. This is where Kicksta will help you to make more money . Increased Engagement: likes, followers, comments, messages, and website traffic will start to be observed.
with every new follower comes the chance to promote your business not just now, but in the future months that follow.
The Key Features
I love Kicksta because it comes with a number of key features that I just cannot find in other Social Media Marketing services available online:
Thorough Research
One of the most premium features is the level of detail and attention that Kicksta give your Business and your Account.
It all starts with Research. Where I really noticed this was that Kicksta have been able to identify and engage with accounts that are most influential in my industry & niche.
They've also given me far better insight into my competition!
They have enabled me to better understand who my target audience is, and then they have gone out and acquired them on my behalf.
The research in the early stages has enabled Kicksta to reach out to the demographics who are most interested in my content.
Dedicated Attention & Outreach
Kicksta's a large company in its own right and as such they have a big network and large number of employees.
They are able to dedicate an entire team and an Account Manager to ensure that you grow on the Platform every day.
They provide a level of service that I just would not be able to achieve on my own. Better yet, their approach is genuine and authentic which really helps in acquiring followers and with engagement.
Honor and Create Uniqueness
The key to a viral account is being unique and providing something that other Accounts in the industry just cannot provide. 
Kicksta are great at understanding this and creating a marketing plan that ensures you stay unique throughout the process.
What happens is that followers are far more personally aligned with your Account and Content and resonate at a much deeper level.
Unparalleled Engagement
The best thing about growth is that its a Multiplier Effect. The more followers you have, the more likes you get, the easier you will find it to get more followers.
You'll start to see dramatic increases in engagement, and your account is likely to appear on the 'Explore' section of the platform.
This will undoubtedly help with providing your business with more leads and sales.
The Key Benefits of Hiring Kicksta
Now that we've discussed what Kicksta is, lets take a look at the benefits and my experience.
Boutique Service
Everyone who signs up to Kicksta will get something different. Meaning, Kicksta have a set of processes that they follow but the end result of what they do depends on your Account and the type of Industry or Niche that you are in.
This all starts with a lot of Research into who you are and what you do. The result – you get followers who are looking for what you have to offer.
Social Media Marketing Experts
Kicksta have worked with some of the biggest companies and brands including: The Huntington Post, Forbes, Entrepreneur, and Social Media Today.
They are a growing company has Instagram Specific Knowledge and Expertise.
Save Thousands of Hours
Running a complete Instagram Marketing Campaign is a lot of effort, hard work and requires a lot of attention.
With Kicksta, you are outsourcing all aspects of your activity that you need to do on the platform to grow.
Having personally tried to grow and build several Instagram Accounts on my own – I know just how exhausting this can be.
Its a full-time job in itself. There's a lot of other things that you can be doing, and Kicksta enable you to get on with them without sacrificing your IG growth.
Considerably Greater Outreach
Not only with time, you are also limited in what you can achieve as an individual. Especially one who has a life!
Kicksta, through their comprehensive network and process, can get your Account in front of at least 60,000 targeted users every single month.
This is just not possible by yourself.
Dedicated Account Manager (Professional Plan Only)
To ensure that you obtain the maximum growth possible, Kicksta assign an Account manager to every Account on a Professional Plan.
They regularly review your Account and ensure that it is meeting objectives and growth timelines.
The Account manager is fully accessible and you can communicate with them as you see fit. If you have any questions, or want to understand your campaigns further, your Account manager can do this for you.
Exclusive Video On-boarding (Professional Plan Only)
The Video on-boarding enables you to quickly and easily get your Marketing Service set up and optimized as quickly and as effectively as possible.
Is Kicksta Any Good?
"Signing up to a Kicksta Plan has been a real game-changer for me and my business. As someone with limited time, they provide a service that enables me to completely outsource, set and forget. All without compromising my Instagram growth. Before signing up with Kicksta I researched the market extensively. They were the only service that provide a customized service that could be set up for my individual needs."
I personally signed up the Professional Plan having been on the Creative for some time.
Here are my results having used Kicksta for as little as 3 months:
Gained over 800 new followers in the first month of my plan.
Captured 85 new sign-ups to my Website Newsletter and Email list
Convert 22 sales opportunities worth $1500.
Website Traffic has grown 28%
This has all been confirmed via my Website and Google Analytics Accounts.
Who Should Sign to Kicksta?
I would recommend Kicksta to anyone looking to grow their following on Instagram.
It doesn't matter if you are an Influencer or a Brand; you will both similarly see results by using this service.
Getting on a plan has taken me to the next level.
If you are an individual, and are looking to grow your audience, you would benefit greatly from the Creative Plan.
For businesses, I would recommend that you get on the Professional Plan
Final Words
Instagram is the present and the future of marketing.
Make sure you tap into its power, and hire the best Instagram Marketing Service to fully leverage it!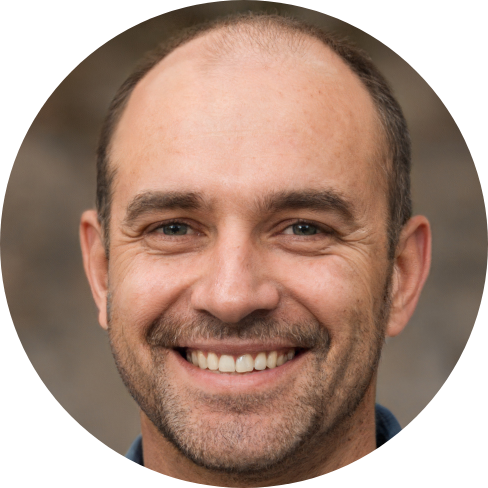 Hey, I'm Jeremy; a seasoned entrepreneur that has been earning his full time income online since 2005. My online business portfolio includes eCommerce stores and affiliate marketing niche sites. I also make money through Blockchain and Crypto. I created Unrivaled Review to share my knowledge, experience and recommendations for anyone looking to pursue such ventures.