Is Market Hero or Mailchimp the better automated email marketing tool?
There's a a little more to it than just a simple one-off recommendation, which one is best for you will depend on your experience level, your needs, and, not forgetting, your budget.
Having used both the platforms, compared the spec and the functionality, I would like to provide you with some pros and cons of each platform and try to answer some of the most common questions.
By the end, you will know which solution is right for you and your business.
Both Market Hero and Mailchimp are designed to help automate your marketing and help you sell online, but there are some major differences in what they provide and how they work.
There is also some difference in who they are designed for and how much of an impact they can really make.
Both of these platforms offer the ability to test them before you commit. Market Hero provides a 14 Day Free Trial, whereas Mailchimp provide a free account with reduced functionality.
BUT if you get on a paid plan, one of these online marketing tools is lacking in functionality when you compare the price!
Why Sign Up To One of These Platforms?
You may be wondering what are these platforms designed to do?
Market Hero is an autoresponder and email software that allows you to build and manage a comprehensive email marketing campaign that converts site visitors into sales.
You can easily build an entire email marketing sequence, manage delays, actions, assign emails to certain subscribers, and it will work for you 24/7, all on autopilot.
It has been designed to be an easy to use platform, whereby through a Visual Stream you can simply drag and drop emails to create optimized sequences that will generate you more sales for your business.
Mailchimp began as a simple, email marketing platform. It has since expanded to include functionality to build landing pages and some other automation tools.
While the terminology used by each company to explain what you get in a plan is different, the intention of the tools are both very similar.
Helping you automate your marketing campaigns and generate a higher ROI from website and store visitors that have already visited your site and shown an active interest in what it is you have to sell.
Market Hero vs Mailchimp: Comparing Features
Now, lets have a closer look at the main features of each platform side-by-side. This will help you to compare them more easily.
Please note, this is not an exhaustive list of all of the features that both offer. Instead it gives you an understanding of what they both have to offer.
Market Hero
✔️ Drag and Drop Automations
✔️ Sales Metrics
✔️ Innovative and Intuitive Email Builder
✔️ Advanced Sales Tracking
✔️ Lead ROI Calculations
✔️ Facebook Integrations
✔️ Tag Based Customer Segmentation
✔️ Shopify Integrations; Product and Store Data Analysis
✔️ Academy & Full Training (Email Marketing, Affiliate Marketing, Funnel Optimization Training
✔️ Free Trial (14 Days)
❌ Free Account with limitations
Mailchimp
✔️ Drag and Drop Automations
✔️ Sales Metrics
✔️ Innovative and Intuitive Email Builder
❌ Advanced Sales Tracking
❌ Lead ROI Calculations
❌ Facebook Integrations
❌ Tag Based Customer Segmentation
❌ Shopify Integrations; Product and Store Data Analysis
❌ Academy & Full Training (Email Marketing, Affiliate Marketing, Funnel Optimization Training
❌ Free Trial
✔️ Free Account with limitations
Are Both Platforms Designed for All Business Sizes?
Yes, both Market Hero and Mailchimp are there to help your business, regardless of its size.
Market Hero provide different sizes plans depending on the amount of subscribers that you have.
The smallest Market Hero plan available will cost you $19 per month, or you can save 15% by paying a one off annual payment. This scales all the way up to Enterprise packages that will be more suitable for larger businesses.
Similarly Mailchimp offers a number of package sizes, the smallest of which is free, but you will have the Mailchimp logo included on all of your emails. This can look really amateur and unprofessional so is not advised. This is particularly true if you are a business that relies on premium branding.
To get this watermarked removed, the lowest cost plan is $10 per month, but you are going to be limited in some of the features you can use like segmentation, types of testing and support.
What Are Your Preferences and Competencies?
Market Hero has been designed to be easy to use, highly visual and for people of all tech abilities (including complete beginners).
Mailchimp on the other hand provides an older, more traditional way of setting up an autoresponder. Its a bit of a dated interface where you set the timings around when your emails will send. Market Hero has done away with this old way of doing things.
Market Hero have tried to make the entire marketing campaign creation and management easier. It does this by giving you the ability to completely customize your emails through a Visual Stream and workflow. Using this user-friendly interface, you can manage delays, actions, add people to new lists, set up different email sequences etc. You get a simple, drap and drop builder to manage this all from one place. If you are individual who works best with visuals, this is for you.
I have personally created a demo below within my Market Hero account for illustrative purposes. (This is a test and not a real campaign to demonstrate the functionality).
As you can see, its very simple and makes the entire process easy to understand. Editing can be done at any time to quickly change the sequence and order of email events. Plus, there's a comprehensive training provided so you can set it up optimally from the very get go. This is not the case with other platforms.
Mailchimp on the other hand is a lot more outdated and not very functional. Here is a screenshot of all active campaigns. Just notice how they reside in a list format on top of each other:

With the Mailchimp Active Campaign interface it is not possible to understand or view the sequence; see what emails trigger what, when and why. Its actually very difficult to leverage your marketing campaigns. This is my opinion is one of its major downsides.
Email Delivery; The Success Factor of Any Autoresponder
Every Autoresponder, due to the nature of sending 'bulk emails', runs into the risk of failing to deliver your emails. They can hit blocks and anti-spam measures that are in place to prevent individuals from being too heavily bombarded from certain actions, emails and senders.
Now, each Autoresponder platform will have what is known as a "Delivery Rate". This is essentially the number of times you try to send an email, and the times it lands successfully in your subscribers inbox.
There are a lot of factors that impact delivery rates and the time that it takes an autoresponder service to deliver your campaign to your entire list. It is mainly dictated by the server's reputation, the campaign's content, and the recipients (size of your list, the current mail queue of the service (i.e. Market Hero or Mailchimp).
As you can see, whilst you have the ability to influence your success rates you are also largely dependent on the platform that you decide to use.
Market Hero conforms closely to these practices and procedures. But beyond this, there is a an entire section teaching you how to set up a campaign for maximum delivery. It outlines how to avoid the most common spam traps, recommendations for the best delivery and they also provide a 400+ spam trigger words checklist that you are going to want to avoid. Plus, there is a very fast-responding support team that can help you along the way, or if you have any questions. I have personally contacted them with several queries and they have always got back to me in a couple of hours max.
Mailchimp on the other hand, do not seem to be quite as rigorous and thorough (in my experience). Whilst they do provide documentation on tips for sending campaigns, it is largely generic and not particularly helpful for ensuring you can leverage your campaigns for maximum delivery.
I've actually ran into several problems trying to send campaigns through Mailchimp; and their anti-spam system called 'Omnivore'. I frequently hit this system all from trying to send a simple email to subscribers when new articles are published here on Unrivaled Review. Mailchimp decided to restrict my account until I contacted compliance to discuss the issue. Despite acting promptly, I have not heard back from Mailchimp in a year since the communication was sent:
This has led me to believe this must be a common issue; for this is over a year ago and they are contacting in "order information is received". I must be part of a long list!
What Will Each Service Cost?
Both services have different flexible pricing plans to choose from.
The best plan for you depends on the size of your business, the number of subscribers in your list, and the number of website visitors you get each month.
Market Hero Plans start at only $19 a month, for 1000 subscribers. For most online and small businesses, this is usually sufficient to begin with. The 8X Academy Training is also included in this plan.
The next tier of pricing costs $49 a month for up to 3000 subscribers. Whilst this may sound relatively costly, if you have a list of 3000 email subscribers you should be able to negate this cost with the profits you earn through your campaigns several times over.
The $99 a month plan allows you 7,500 subscribers. But they do not stop there, you can scale your plan all the way to 500,000 subscribers in an Enterprise Plan. You can view all the plans here – just click "pricing."
Mailchimp plans start for free for 2000 subsribers, but you are limited to only 12,000 emails a month on those (6 emails per lead per month at the top of that range). You will also have the Mailchimp logo and braning on all of your emails. As an online business, this makes you look cheap and amateur. The functionality is also limited with no support, no send time optimization, no delivery by time zone, no subscriber segmentation or multivariate testing.
The second tier of plans available (Grow), cost $10 for unlimited subscribers and emails. The functionality is also restricted on this account type with no premium support, subscriber segmentation or multivariate testing.
The final tier, (Pro), starts at $199 a month and comes with all of the functionality they offer on the platform.
So as you can see, Market Hero is an all inclusive plan structure where you are charged different prices depending on the number of subscribers you have. Whereas Mailchimp give you unlimited subscribers but place limitations on the core functionality depending on your plan.
In this way Market Hero is more powerful on a lower pricing plan, but you will need to bump up the subscriber count as your list grows.

What One Is Better Overall?
Market Hero is a lot easier to use, and provides a lot of great features over Mailchimp.
While both are good, I have had more positive experiences with Market Hero and Mailchimp have been a source of a lot of frustration, time and wasted effort.
Market Hero was designed to help you completely master the email sequence; quicker and more visually, something Mailchimp seems to really lack.
That is not a knock on Mailchimp,they offer some great functionality, it's just that overall Market Hero provides you with extra functionality that can make all the difference, namely the Advanced Sales Tracking (of sales and conversions) and Lead ROI Calculations (of every subscriber).
Market Hero you'll have more control over the whole email marketing process and sequence. Mailchimp is more for a set up and leave.
Plus, you get access to the entire Academy Training for all plans. Theres over 75 videos teaching you how to be successful with an Email Marketing campaign. The course content includes a depth of information across the entire Email Marketing Process including: Starting the Optin, Funnel Mastery, Advanced Copywriting and Scaling and much more.
Why Does This Matter?
Ultimately, the purpose of an Autoresponder is to put your customers through a process that's going to get you the most sales.
Sometimes this could be a short, simple funnel and for other niches or products, it could be a much longer sequence to really warm up your buyers and get them excited to purchase from you.
The truth is, you will not know what is going to be best for your product and audience unless you do some testing.
Market Hero gives you the ability to test anything because they have all the features you need available in a Free Trial. There is no need to visit other autoresponder services to test.
Final Words & Verdict
If you want an all in one autoresponder solution go with Market Hero.
Since it has a trial I would suggest trying it out and reviewing it yourself.
Having used both platforms, my choice overall is going to be Market Hero since it is a lot more flexible, easy to use and has extra functionality that can make all the difference.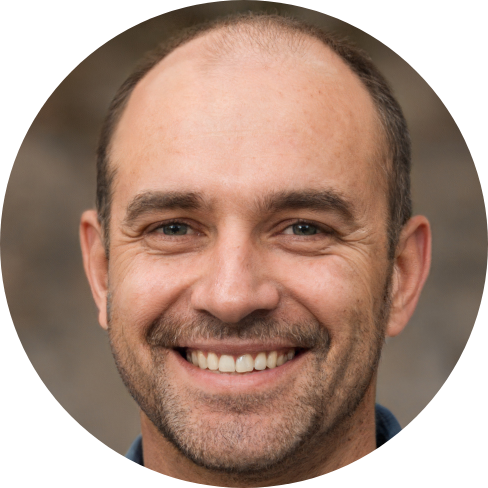 Hey, I'm Jeremy; a seasoned entrepreneur that has been earning his full time income online since 2005. My online business portfolio includes eCommerce stores and affiliate marketing niche sites. I also make money through Blockchain and Crypto. I created Unrivaled Review to share my knowledge, experience and recommendations for anyone looking to pursue such ventures.