Have you recently discovered the Moralis Academy? Are you wondering whether or not to sign up? Not sure what you would get if you were to and if it's going to be worth your investment? Well, this Moralis Academy Review is here to clear all of these things up!
I have finally decided to jot down my experiences since joining several months ago; I feel the time is right to share what I think. Besides, this is the information I wish I had before signing up.
Besides, now is the time to enter the Blockchain industry.
And with various different training courses on the market; it's nice to know there is an evolving academy that teaches you various aspects of it.
So without further ado, let's delve into what you get, how much you are expected to pay for it, and most importantly – if it's all worth it!
Why I Joined The Moralis Academy
I signed up for the Moralis Academy to pursue knowledge and expertise in Blockchain technology.
That's where the world is headed, right?
And I thought to myself, this is an industry I needed to get into.
Here's why:
It's a growing industry
It's interesting, fun, unique, and engaging,
I can develop my own brand and business, or even pursue a corporate career if I so happened to want to.
I could learn and develop many different skills that would serve and benefit me professionally.
I know what you're probably thinking.
Why don't you just learn from YouTube?
Well, as the name suggests. This is an academy.
It provides the structure you need. It provides all the content in one place.
It's current, regularly updated, and easy to follow. It's in a specific order, and its manageable while also being in-depth.
Besides, how many YouTube videos do you watch without ever finding out what you actually wanted, needed, or were promised to learn?
I also knew that by paying money I had skin in the game.
It would make me actually get started; I had a reason to justify my investment.
And I haven't looked back.
I'm an active and current student.
Emphasis on student there; I'm still learning. I still have a lot of content to get through!
Besides, there is a lot to learn. And Blockchain is going to be huge!
"Forecasts suggest that global blockchain technology revenues will experience massive growth in the coming years, with the market expected to climb to over 39 billion U.S. dollars in size by 2025. The banking sector has been one of the quickest to invest in blockchain, with around 30 percent of the technology's market value concentrated in this field."

Source: Statistica
And no I didn't sign up right away.
I hesitated for a while.
I wasted time, in all honesty.
But I wanted to be sure.
That doesn't have to be you.
Moralis Academy Review
The Moralis Academy is one of the most comprehensive online training libraries for Blockchain and Crypto.
There are courses in:
Bitcoin
Game Design
Development
Business
DeFi
Trading & Investing
And more are being added all the time.
And that's just the general themes.
At the time of writing, you will find a total of 37 courses in the Moralis Academy!
And these are full courses, with hours of content and lessons in each and every one of them.
So, I'm not going to be able to give you insight into all of them.
But I can discuss some of my favorite ones.
Moralis Academy Courses
Crypto For Beginners
This course will teach you the basic concept of Cryptocurrency, and most importantly, how to use it. You will go through buying, selling, trading, and storing your Crypto.
At the end of this course, you'll understand the basics of Bitcoin, and feel confident using Crypto exchanges.
Blockchain & Bitcoin Fundamentals
This course was initially taught to business leaders worldwide before being listed in the academy.
You will learn everything you need to gain a solid foundation of Crypto and Web3.
Proof of Work, Proof of Stake, UTXOs, forks, and much more are covered.
This is an ideal course for entrepreneurs, professionals, investors, and developers.
Ethereum Fundamentals
If you're new to Crypto, Web3, and Blockchain, getting to grips with the basics of Ethereum is the perfect gateway into wider Web3 development.
This course will show you how the Ethereum Virtual Machine works, what ERC20 tokens are, and share valuable insights into the power and functionality of Smart Contracts.
Blockchain Business Masterclass
This course deep dives into Web3 project management.
You learn how traditional IT infrastructure works, and how to apply decentralization to these existing frameworks for Web3 products.
You will also gain the knowledge and confidence to manage projects and teams, whether for your own business or as part of a larger organization.
Bitcoin Programming 101
From Bitcoin's programming stack to scripting your very own custom transactions, this course takes you through every step.
After this course, you'll know how to run the testnet, build timelocks, multisig transactions, and much more.
Moralis Academy Teachers
The Moralis Academy courses are provided by a range of experienced and knowledgeable teachers and instructors.
Below are just some of the impressive minds you will learn from:
Ivan Liljeqvist – The founder. Ivan runs Ivan on Tech – one of the most successful and trusted blockchain channels on Youtube and is also an international blockchain speaker and educator.
Filip Martinson – Has a background in Computer Science within the Swedish Banking sector and was an early adopter of Bitcoin. He is the other founder alongside Ivan and a programming expert. Previously, he was the CEO of Stockholm Blockchain Group and has worked as a Blockchain Consultant with clients from all over the world.
Mitch Eger – Entered the Cryptocurrency market back in 2017 when the market was booming and has since become a knowledgeable expert in his field.
Josh Cross – An expert in blockchain, game theory, economics, and business. In 2020 he went full-time crypto with his YouTube channel, DeFi NOW, which focuses on project explainers, educational videos, interviews, and livestreams.
Zsolt Nagy – Started as a Backend Web Developer in 2006, but turned to Frontend development some years later. Zsolt has spent the last ten years working with JavaScript. As a team lead, tech lead, and engineering manager, he has conducted hundreds of tech interviews and has hired multiple world class engineers. Besides coding in JavaScript, Zsolt is also a mentor and bootcamp instructor at various coding schools. His tech blog on zsoltnagy.eu focuses on developing maintainable web applications.
Anil Patel – Holds an MBA, a Certified Bitcoin Professional (CBP) designation and was part of MIT's inaugural Fintech Innovation certificate program. He has guest-lectured at business schools, presented at blockconferences and been published in Hackernoon.
Amadeo Brands – Has a background in Computer Science & Economics and is an early crypto investor, who worked for the first crypto hedge fund in The Netherlands. To date, Amadeo is a Fundamental Analyst and Token Engineer with a passion for Decentralized Finance #DeFi working for multiple DAO's and as a freelancer for different companies in the digital asset ecosystem.
Grant Hawkins – Is a long-time privacy advocate working in Southeast Asia. He has worked on blockchain issues for 5 years, and privacy-rights issues for nearly a decade.
Is that enough expertise for you?!
Moralis Academy Pricing
The Moralis Academy is available on a tiered pricing structure; meaning there are various different plans available that give you access to different aspects of the academy.
These are:
Basic: For $22/$32 per month, you can get access to 6 entry-level courses.
Premium: For $58/$77 per month, you can get access to all 6 entry-level courses and 30+ premium courses. You also get access to 1-on-1 Support, a Career Guide & Interview Preparation, and Programming Projects
Professional: For $117/$157 per month, you can get access to everything specified above, along with Personal Career Advice by Industry Experts, a Personal Study Plan, and a Personal Study Counselor
Note: You get a cheaper price (the first stated price above agaisnt each tier) if you pay for your subscription annually.
And the best news is, that you can upgrade your plan at any time.
So if you're on a budget or want access to the other features of the academy once you know it's for you, you can.
And better still, there are no long-term commitments or contracts. You can cancel your account at any time, should you want to.
Does Moralis Academy Have A Discount Code?
Moralis Academy does not have an official discount code.
However, if you sign up through my exclusive link, you will get the best price currently available.
In fact, my link will currently get you 50% off your plan, forever!
Final Verdict
The Moralis Academy is a thorough, comprehensive, and ever-expanding library containing essential information and training in the Blockchain and Crypto Industry.
It is fairly priced and you are gaining access to a true repertoire of experts in their respective fields!
And what I personally love about it, is that it is reasonably priced.
The monthly pricing structure means it's affordable for most, and the fact that you can cancel at any time (should you feel the need to), makes this a relatively low-risk investment.
But I don't think you'd regret it. I haven't.
As someone who researched the market extensively for Blockchain and crypto courses, I can be the one to tell you that this is the kind of training you want to be a part of.
Besides, it's forever being updated, refined, and improved.
I signed up for the premium plan initially, before soon upgrading to the highest-paid plan.
You don't have to do this.
But I would certainly sign up for the basic plan at the very least.
If you can afford one of the higher-paid plans, then do it, if you can.
Besides, if you sign up through my link, you're getting a huge 50% discount.
You're going to want to lock that in.
Don't delay, either.
I've been there. You just lose time.
Besides, the academy will teach you skills and knowledge that will equip you regardless of where you are currently at.
Whether you are a complete beginner or want to delve into the industry.
Whether you want to quit your day job, make some investments on the side, or start a new career in Blockchain.
Besides, some of their students that are part of the academy have gone on to work for some of the world's largest organizations, including IBM, McKinsey & Company, and Deloitte!
This is where the world is heading, so it simply makes sense to learn it now and get there ahead of everyone else who is yet to start.
You are ultimately investing in your future.
And this is quite simply, the easiest way to do it.
Get all the information and training all in one place.
Save yourself the need to invest in dozens of standalone courses.
Or save yourself a lot of money in failed crypto investments based on hunches and speculation rather than a sound and strategized approach.
So, if you want to truly understand and master Blockchain and Crypto – the Academy is for you!
Click here to head over to the Moralis Academy and lock in your 50% 'forever' discount.
I'll see you inside.
Related Articles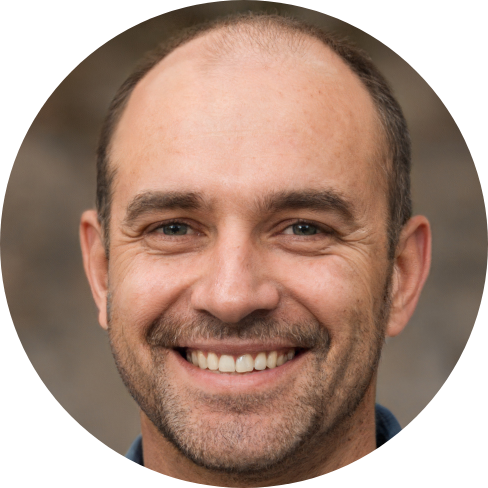 Hey, I'm Jeremy; a seasoned entrepreneur that has been earning his full time income online since 2005. My online business portfolio includes eCommerce stores and affiliate marketing niche sites. I also make money through Blockchain and Crypto. I created Unrivaled Review to share my knowledge, experience and recommendations for anyone looking to pursue such ventures.