Ivan Liljeqvist has released dozens of Blockchain and Crypto courses. He has packaged them up into his Ivan on Tech Academy.
I finally decided to write up a review, having signed up for the Premium Academy Access Plan some months ago.
The Blockchain and Cryptocurrency industries have exploded in recent years, with excelled forecast growth at 60% per year.
Now is one of the best times to learn about this evolving market.
Among the hype among the cryptocurrency community is how brilliant Ivan's courses are.
So, instead of buying just one, I purchased the full Academy Access.
Here is my honest review of my experiences.
There are three main plans that you can enroll in via the Ivan on Tech Academy.
Basic: For $22/$32 per month, you can get access to 6 entry-level courses.
Premium: For $58/$77 per month, you can get access to all 27 courses, along with monthly live-streams, and 1-1 programming support
Professional: For $117/$157 per month, you can get access to all 27 courses, along with a range of other benefits (graduation certifications, monthly live-streams, 1-1 programming support, career advice/preparation, study plans, access to a student counselor and more!)
You can also choose to pay either monthly or annually, with the latter giving you access to a considerable discount.
Monthly is more manageable (however, this will cost you a little more in the long run).
If you visit the Academy via my exclusive link, you'll ensure you get the best price currently available.
Plus, you'll even be able to get a risk-free money-back guarantee if you find out later it is not for you.
Plus, with new content and future courses added to the Academy frequently, now is the time to start.
At the time of writing, here is the full list of current courses that you get access to as part of the All-Access Plan:
Crypto for Beginners
Blockchain & Bitcoin 101
Ethereum 101
Blockchain Business Masterclass
The Bitcoin Standard Course – History of Money and Bitcoin
DeFi 101
DeFi 201
The Essential Blockchain Job Search Guide
Algorithmic Trading & Technical Analysis
Bitcoin Programming 101
Ethereum Smart Contract Programming 101
Cryptography & Privacy Coins – Bitcoin, Monero, ZCash and more
Javascript Programming for Blockchain Developers
Lightning Network & Lightning App Programming
Ethereum Game Programming
Ethereum Smart Contract Programming 201
EOS Programming 101
EOS Programming 201
Bitcoin Attacks
Unity Blockchain Game Development 101
Enjin Blockchain Development 101
Ethereum Smart Contract Security
C++ Programming for Blockchain Developers
Student Webinars & Live Q&A's
Study Guide
React Web Development 101
Technical Analysis 101
See the full list of courses and what is covered by visiting the Academy here.
So you can access 27 courses that cover comprehensive training on topics across the entire Blockchain and Crypto-currency industry.
When I first wrote this review, there were just 10!
By signing up to the Academy, you'll be getting access to hundreds of hours of video lessons, lectures, and workshops, plus live webinars, student support, and access to a student community of over 11,000 students.
Another nice benefit is that you get a graduation certificate for any course that you complete.
You can see why it is an Academy now!
Before we take a closer look at the Academy, it's a good idea to clarify what Blockchain is.
Besides, the courses are teaching it, in great depth.
Blockchain is the technology that Bitcoin and other cryptocurrencies are based on.
It is an open-source, decentralized database of transactions.
Every transaction is exclusive and cannot be traced.
This goes against the standard practices whereby one company or organization has all the power.
Blockchain works independently from any third party because the network fulfills the role of verification.
Who Is Ivan On Tech?
Ivan on Tech, full name Ivan Liljeqvist, is a young Blockchain and Crypto entrepreneur raised in Sweden (born in Belarus).
He is also a software developer, the founder of the Ivan on Tech YouTube channel (perhaps the most respected and followed Blockchain channel (200,000 subscribers at the time of writing), and an international speaker and educator.
You don't get that following without great content.
Since the dramatic growth of Crypto-currencies and Blockchain in recent years, I've conducted countless hours of research into this space for potential investment opportunities.
This is how I discovered Ivan's YouTube Channel.
And it's good.
It provides helpful content all about the various cryptocurrencies and on the Blockchain industry in general.
His channel is excellent. His style and approach enable him to break down complicated subjects and concepts into accessible and manageable takeaway lessons.
He invested heavily into Crypto and personally suffered heavy losses during the Bitcoin crash (when the initial bubble burst in 2018).
This is his motivation.
He has dedicated his time and effort to study the industry and the developments therein.
Nobody wants to lose money twice. And money lost needs to be earned.
He has since become one of the most widely acclaimed and notorious names in the industry.
As of last year, he has since begun to leverage the technology instead of viewing and using it purely from an investment and trading perspective (buying, holding, selling).
You'll see for yourself if you join the Academy.
Ivan continues to distribute informative content on Blockchain Technology on taking hold as a new industry and how you can use it to your advantage.
Why Did I Sign Up To Ivan On Tech Academy?
Having been a subscriber and having followed Ivan for some time, I decided to bite the bullet and sign up for the premium monthly full access membership.
As such, I'm still a current and active member.
My reasoning behind joining was that I wanted to further my knowledge and understanding of the Blockchain/Crypto industries through a simple and intuitive learning path.
It all changed for me when I discovered that the cryptocurrency and Blockchain industries were one of the fastest-growing (expected growth of 60% per year) and reaching $23.3 billion in market size by 2024.
Deep down, I knew this was an opportunity I had to pursue.
My initial skepticism of the Academy centered around the fact that the information could be too advanced.
I was a beginner, after all.
Thankfully, I soon discovered that the course was created with beginners in mind.
I dithered and dwelled on the decision for some time, but eventually signed up.
Here were my main objectives and reasons for my decision:
Expand my knowledge and prepare for the future. Being concerned and having a strong interest in Finance and Investments, I know that Blockchain will ultimately enter this space at some point (if it has not already).
Develop professionally and prepare for new openings and opportunities for work. (The average blockchain developer makes $250k/year, and as its a relatively new industry, competition for jobs is low)
Discover new insights and how the cryptocurrency industry works for my Investment portfolio. I wanted to reduce any risky investments based on pure speculation when it comes to Crypto. I want to avoid any potential bubble-bursting assets (like Bitcoin last year!)
Leverage the technology on my own Blockchain Projects; perhaps develop some technology in the future.
Ivan On Tech Academy Review
The Ivan on Tech Academy is one of the most extensive online resources and training materials for Blockchain and Crypto.
The courses range from introductory courses on Blockchain, Bitcoin, and programming to Smart Contract Programming, Bitcoin Programming, and Blockchain Business Masterclass.
There are over 25 courses available inside the Academy. So, it is not going to be possible to go over all the content and topics covered in every one of them.
It would take too much time, and you'd end up having to sift through a lot of information!
So instead, I'd like to break down three of the main courses into a short snapshot of what you will learn and what you can expect.
The Academy and the entire suite of courses are all hosted on the Teachables platform.
I love this platform.
It is very intuitive and user-friendly.
You can stream all the videos and lessons in a logical order.
It's great to pick up where you left off and mark progress against the course content as you go.
The courses are thought out and follow a logical order – beginning with the basics and moving to the more advanced content.
Ivan communicates clearly and can break complex subjects down in a manageable and understandable way.
Blockchain Deep Fundamentals
This course provides a reliable and comprehensive deep dive into the fundamentals of Blockchain technology.
It is useful for several different audiences.
So whether you are an entrepreneur, investor, or developer, you'll find it beneficial.
Content focuses on: how Bitcoin and Ethereum work, how Blockchain technology is being used across Industries, how the Token economy is changing the economic landscape, and how businesses are changing their approach to customer transactions.
Ivan states that the course is taught at Industrial companies to grasp the concept and ideas presented here.
Modules include:
Introduction – What Is Blockchain/Blockchain vs. Traditional Technologies.
Benefits of using Blockchain – Provenance, Consensus, Security, Immutability, Availability, and Finality
Blockchain and Crypto-currencies – Connections between Blockchain & Bitcoin/ Ethereum
Cryptography and Mathematics – Functions and Private Key Cryptography
Bitcoin Basics – Ecosystem, Wallets, Software & Hardware, UTXO, Transactions, Mempool, Mining Blocks, Soft, and Hard Forks
Bitcoin Scaling – How to scale, Transaction Malleability, the Lightning Network
Bitcoin Attacks – Intro, Importance, Replay Attacks, 51% Attack,
Consensus Algorithms and Mining– Byzantine Fault Tolerance, Hashrate, Mining (Types, Costs), Proof of Stakes & Importance,
Ethereum – Intro, Gas, Smart Contracts and Decentralized Applications, UTXO vs. Account Model, Tokens, ERC20 Protocol, Web 3.0 and the future of the Internet, Limitations, and Sharding.
Blockchain as an investment
Ethereum Hacks
Token Economy, Coins, and Tokens
Industrial Use Cases – Permission-Based Systems & Technologies, Blockchain in: Manufacturing and Supply Chain, Healthcare, Customer Loyalty, Real Estate, Insurance, Accounting, Advertising, Finance, Music, Film, and Creative Industries
ICO Investment Checklist – Use Case, Community, Team and Tech Analysis, Scam Red Flags
National Cryptocurrencies
GitHub
Downloads – Homework
Blockchain Business Masterclass
This course helps you become a part of a Blockchain business.
You will learn how traditional centralized IT infrastructure works and how decentralized aspects can be introduced and integrated into an existing IT solution.
There are modules on project management, sales, economy, budget, testing, quality assurance (QA), and other insightful topics.
The purpose of this course is to help you lead a team of developers in your own Blockchain project.
This could be for your own business or introducing Blockchain to your current organization:
Modules Include:
Introduction
Business, Disruption, and Size
Human Computer Interaction & Prototyping
Centralized IT Infrastructure
Databases and CRUD
Problems with Centralized IT Infrastructure
Decentralized Technology
What Are Hyperledgers
Hyperledgers in Business
Hyperledger Implemenation
Hyperledger iInteraction and Integration
Project Management and Project Development
Testing Q&A
Sales
Economy and Budget
Smart Contract Programming
This course teaches you, even if you are a complete beginner, some programming. You'll learn how to program in Javascript and C++ from scratch, then how to program Ethereum, NEM, and EOS.
This course is ideal if you are looking to build Blockchain or elements of it.
You will also learn how to create smart contracts, dapps, tokens, and airdrops on top of Ethereum, EOS, and NEM.
This course aims to help beginners and intermediates, so no programming knowledge or technical expertise is required.
Modules include:
Programming Bootcamp
Literature
HTML and Web
Javascript Programming
Javascript Advanced
C++
Object-Oriented Programming (OOP)
C++ Advanced
Internet 3.0
Ethereum Smart Contracts
Ethereum DAPPS
Tokens, Crowdsales, and Airdrops
NEM Programming
NEWM DAPPS
EOS Smart Contracts
EOS Testnet/ Mainnet
Other Courses
As I say, I am a current member.
With so much content at my fingertips, it is going to take some time to get through.
But I certainly will!
Nonetheless, my first focus will be:
Blockchain & Bitcoin 101,
Bitcoin Programming,
Ethereum 101,
Ethereum Game Programming,
Ethereum Smart Contract Security,
Crypto Algo Trading,
Lightning Network & Lightning Apps,
Enjin Game Programming.
These are what I am personally interested in.
But the beauty is, you can study whatever takes your fancy!
One of the great things about each course is that there are tasks and 'homework' to do.
This helps you understand and correctly grasp the concepts, apply the content and commit to what you learn.
And, when I am able to complete the other courses, I'll document my thoughts here!
Final Verdict
The Ivan on Tech Academy is a thorough, comprehensive curriculum of content covering some of the most prominent and emerging areas in the Blockchain and Crypto Industry.
Ivan has extensively studied and thrown himself into learning all about Blockchain and Crypto.
The Tech Academy is the packaged version of this.
I honestly think that he could sell his membership for a LOT more.
As someone who has been on the lookout for courses in this space, I've seen many other standalone courses in the $2000+ range.
Plus, the Ivan on Tech Academy has considerably more content at under ten times cheaper!
You also get all the updates Ivan makes in the future and all of the new content and courses he continues to add.
PLUS – you will never have to pay any more for this content if you're on the monthly package.
It also is excellent for managing your money too (monthly payments are much more affordable upfront.)
If you can afford the professional plan on a yearly subscription, then I would strongly recommend this.
It's not clear whether Ivan will stop offering the All-Academy Access for this set monthly fee, so it's best to act now and sign up right away.
Don't let procrastination get the better of you.
I've been there – it sucks.
I've missed quite a few opportunities and limited my growth whenever I've done this.
The Ivon on Tech Academy will equip you with information that you will not use just now but in the future.
This is where business is heading, so it makes sense to gain the knowledge before anyone else does.
It's an investment in your career and one that you'll reap the rewards of for years to come.
If you're on a budget, then the premium plan is your best bet.
If you are interested in only one of the fundamental courses, then the basic plan is for you.
Either way, you'll be impressed by the amount of content, trust me.
The Academy has helped me understand and learn Blockchain and Crypto at a far quicker rate than I could have achieved independently.
It's likely saved me a lot of money in expensive errors too!
I have gained a lot of knowledge and developed new skills (such as learning to program, for instance.
I can now use these skills to set up my own business/ or utilize them in a professional capacity.
Win-win.
If I want to move into a Blockchain Developer position, or if I want to work for a company in this space, I'll be perfectly equipped.
Regarding my investments, I now know how to spot an opportunity and a red flag.
I'm looking forward to monitoring the markets and looking for new potential revenue streams.
So, if you're like me, and you struggle with tricky topics and want to follow a logical yet comprehensive training curriculum, the Academy is for you.
Besdies, you will want to equip yourself with knowledge and skills for the long-term and global economy.
I suggest you sign up to the Academy, now.
Related Articles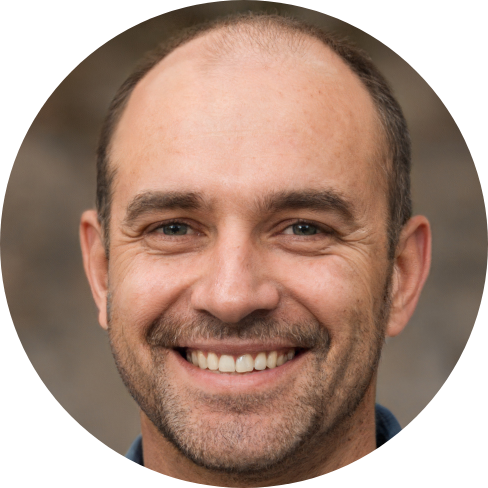 Hey, I'm Jeremy; a seasoned entrepreneur that has been earning his full time income online since 2005. My online business portfolio includes eCommerce stores and affiliate marketing niche sites. I also make money through Blockchain and Crypto. I created Unrivaled Review to share my knowledge, experience and recommendations for anyone looking to pursue such ventures.