If you're looking to build an online fashion clothing brand and run your store through the Shopify platform, then you may be considering the My Online Fashion Store app.
But what is it exactly, what is involved and is this a service that you should be considering?
I decided to spend some time researching as much as I could about what they offer and will be sharing my thoughts here today.
What Is My Online Fashion Store?
My Online Fashion store is an application that you can add to your pre-existing Shopify plan and account. They have been running since 2009.
Its an eCommerce plugin that enables you to dropship clothing products from US based suppliers.
There are currently over 5000 clothing and apparel items that you can upload directly into your store; making them available for sale for your customers.
The categories of products included cover: clothing, shoes, jewelry and accessories.
The My Online Fashion store warehouses are based in California, the United States. So, the premise is that you can get your products shipped to your customers faster when you make a sale.
How Much Does My Online Fashion Store Cost?
To start with, you can leverage the application free of charge. They provide a 14 day Free Trial that enables you to get started and to see if it is going to be the right solution for you and your business going forward.
Once the Free Trial period ends, you will automatically be converted onto a paid plan.
This costs $29 per month, and included unlimited access to the store catalog and gives you added advantages like free returns.
You will also need to consider that you will be paying a shipping cost to get the items sent from the My Online Fashion Store warehouse to your customers.
The shipping costs are as follows:
1 item: $3.75
2-3 items: $4.75
4-5 items: $5.75
6-7 items: $6.75
8-9 items: $7.75
10 or more items: $8.75
So, to use this application your expected costs are:
Your Shopify Subscription (Starting at $29 per month)
Your Application charge, $29 per month
And any ongoing fees per each item you sell. So, if you sold 100 items in separate orders, this would cost you a further $375
How Does My Online Fashion Store Work?
This is a standalone application that you will first need to add to your Shopify plan.
To do so, you first need to sign up with Shopify, build your store with your optimal design and layout.
Once you have all the foundations in place, you then need to the Shopify App Store; a marketplace of all the different plugins that can add more premium functionality to your store.
Search for 'My Online Fashion Store' and click install.
From there, the application will be added to your store and your Free Trial will commence.
The application was designed to be as easy to use as possible, with the simple version of the process as follows:
Download the app
Select the items you want to import into your store
Click done; the items will be added to your store and ready for purchase.
You essentially import products just as you would with other vendors, like Oberlo.
When you do, you can see the current stock count in the warehouses, along with the expected costs involved. You are also provided with a 'default selling price' which helps ensure that you make a profit for each sale.
Like any store, you then will need to go out and acquire customers.
As sales come in, you just need to fulfil your orders and My Online Fashion store will take care of the rest – sending the items to your customers directly from their warehouses.
If you did want to add new products, or alter those in your store, you just need to head into the application interface.
It is also here that you can manage your plan, or where you can cancel your subscription if you latter find out it is not for you.
If a customer was to request a return, you then will need to fill out a form which includes the customer email, order number and the reason for the return.
Final Verdict
My Online Fashion Store is an application that enables you to import a range of clothing and accessory items to your store quickly and reduce your shipping times for your customers if you do decide to dropship.
While this is great in theory, I do have some reservations as to whether this is the best way to go.
Here is why.
The app currently has over 160 reviews. Now, while they are all mostly positive, we have to consider that only a fraction of users will post a review.
That means, that there are hundreds if not thousands of other stores selling exactly the same items! You are all working from the same catalog, the same inventory.
You're not really building a brand, you are reselling items that many other sellers and businesses are equally doing.
From there, when you actually consider the costs involved, you have to either price your products high (and somewhat uncompetitively) or make quite a few sales to make a decent return and profit.
Another factor to consider, is that you will have limited control of what you can sell. You're working from a pre-populated inventory.
Now for me, part of building a business, especially a fashion brand, is all about selling exactly what you want to sell. You do not want to be limited by a database, but instead able to source new items and those that you see a market for.
Lastly, we have to question where the My Online Fashion Store are getting their inventory from altogether. It is likely being purchased directly from suppliers that you can contact or even negotiate with yourself.
So for me, this is the wrong approach to take.
Instead, I would much rather get on a comprehensive eCommerce training course like eCom Elites that is available for a great, one-off price.
This way, you will learn exactly how to research for thousands of clothing items, and any other type of product you want to sell in the future.
You will learn all about working with suppliers, negotiating, getting deals and you'll reduce your costs and outlay in the long term.
Getting on a course will provide you with much more than just product research and sourcing though. You will learn exactly how to market your items and acquire the customers you need to make all of this a success.
Essentially you will learn how to build your fashion brand and eCommerce business.
My review of the course explains what's covered in further detail if you did want to learn more.
For me, that is the way to go.
Otherwise, you can always install the Free Trial and see for yourself. Test it, play around and make up your own mind about the type of business you want to run.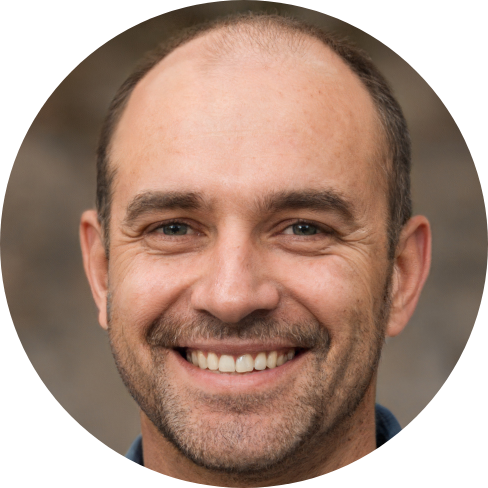 Hey, I'm Jeremy; a seasoned entrepreneur that has been earning his full time income online since 2005. My online business portfolio includes eCommerce stores and affiliate marketing niche sites. I also make money through Blockchain and Crypto. I created Unrivaled Review to share my knowledge, experience and recommendations for anyone looking to pursue such ventures.