Are you trying to build a successful and profitable eBay business? Are you considering the project eBay course by Success with Sam?
Well if that is the case then you have come to the right place, because today, I am going to be running you through exactly what you should expect.
More importantly, I'd like to share my own thoughts and experiences and answer that million dollar question – whether you should sign up.
In going to delve into the detail later. But if you want a quick concise summary then here it is.
So, what is my Project eBay review?
Quick Verdict
Having taken "Project eBay" myself, I can't recommend it enough.
This isn't just another course—it's your roadmap to a thriving eBay business.
Whether you're just starting out or looking to scale, Sam's expertise offers invaluable guidance at every turn.
From the nitty-gritty of sourcing products to mastering the eBay algorithm, I've gained insights that have transformed my selling strategy.
If you're serious about eBay success, this is a must-enroll course.
That's the high level and you undoubtedly want to know a lot more about the course creator and the content included.
You may even want to learn about a fellow students experience.
So let us now delve into all of that!
Who Is Success With Sam?
Success with Sam is the brand name and respective YouTube channel of an online and United Kingdom-based entrepreneur called Sam.
Sam runs multiple multi-million revenue eBay stores focused on various different niches, which is where he has found a lot of success.
As such, he is a huge advocate of building niche specific eBay stores based on evergreen products that require repeat purchase from customers.
He also is keen to express the importance of finding reputable suppliers and building long term relationships.
It is this model that forms as the premise of his training.
On top of this, Sam runs and is growing a highly popular YouTube channel (Success with Sam) that has just under 30k subs (at time of writing).
He publishes almost daily videos on all things e-commerce. Mostly eBay related content and the benefits of setting up and selling through this platform.
Though, he does recommend Shopify and Amazon as a means of scaling and creating a more future-proof brand.
While he does train and suggest dropshipping as a means of product sourcing and fulfillment, he is also a strong proponent of importing goods from China and offering fast delivery turn around times and stellar customer service.
Naturally one would ask why somebody making so much money through eBay would need to create a course.
Having followed him for some time, I believe it is clear to see that he has done so as a means of diversification – a way to protect himself should Sam's eBay business take a downturn due to factors outside of his control (such as the recent pandemic).
I have been following Sam's YouTube channel for quite a while now.
I routinely learn new tips and suggestions from his new content, which is based on a lot of research and his experience.
Personally, I love the transparency of the channel and the fact that you see inside his stores (live screen shares), earnings, sales numbers, and daily processes.
Why Did I Sign Up To Project eBay?
I signed up to project eBay to learn from a seasoned full-time eBay business owner and to leverage his systems and processes.
I have actually been running an eBay business on the side since 2013.
It made me some extra and 'fun' money, but if never managed to scale it into a full time income (in of itself).
I mostly sold used items, stuff I no longer required and things I managed to find at thrift stores and on same at retail stores.
But then I stumbled across the Success with Sam YouTube channel and it instantly struck where I could take my store, and why it was only making a couple of hundred each month.
I saw the potential in building long-term relationships with suppliers and selling in demand evergreen products.
But I didn't know how to go about it, what to consider and how to mitigate risk.
That's why I signed up to project eBay.
To save money, time and to ensure I was going about the transition in my store the right way.
Project eBay Review
Project eBay is designed to be a complete eBay business training course for beginners and intermediates alike.
Whether you have an existing store and want to scale (like me) or if you want to get started with eBay but are not sure how (or why you should), the content is ide for you.
Below, I walk through all of the different modules and what is covered specifically.
Project eBay Course Content
Section 1 – Introduction
In the opening section of the course, you learn why the course was created in the first place, where it can help you and how you can get the most out of it.
You also get a behind the scenes glimpse into Sam's eBay sales and the kind of revenue he is able to generate through his processes.
Section 2 – The Fundamentals
Next, Sam is quick to clear up some of the most frequently asked questions pertaining to the business model and the processes.
Section 3 – Setting up your eBay Business
You then move onto how to set up your eBay business (optimally), build your feedback score and work within eBay's selling limits
Sam also covers the sign up process and store options should you need to do these things too.
Section 4 – eBay Managed Payments
Module 4 is all about eBay managed payments and why you need to understand how they work from a cash flow perspective.
Section 5 – Product Sourcing
Next, you learn about the types of items that are best to sell on eBay.
You learn exactly how to conduct product research to find desirable products.
Sam walks you through how to use the free eBay Terapeak tool, find products from competitors, find trending products and use a highly effective third-party research platform call Zik analytics.
Section 6 – Finding and Contacting Suppliers
Once you know what products you want to sell, you need to find suppliers for them.
You learn how to search and find reputable suppliers through Alibaba, structure your emails when contacting them, deal with replies, and ensure you get the best prices.
You also learn about how to calculate your expected ROI for product sales, and get to access a intuitive spreadsheet to automate this for you.
You then learn crucially, how and when to transfer funds to suppliers.
Section 7 – How to Brand Your eBay Store
Branding your eBay store is another often overlooked aspect, but Sam covers it in section 7.
You learn how to create a great store logo, or hire a freelancers to do so on your behalf, and how to create listings from templates to speed up the process and ensure your products look highly professional and trustworthy.
Section 8 – Listing Products
In module 8, you will find four detailed videos on how to list your products, most effectively:
Creating product images,
Finding successful eBay listing templates to leverage,
How to edit an eBay listing,
Tips and tricks to rank your listings higher from the get go.

Section 9 – Profitability
One of the most essential things to get right – these lessons ensure you actually make money through eBay.
You learn all about eBay fees, Pay Pal fees, Import VAT costs and postage costs.
Get this wrong and you'll be making a loss on your sales. Get it right and your business will be able to thrive.

Section 10 – How To Rise In The eBay Search Results
This module is highly important.
You learn how to master the eBay algorithm to rank highly without paid advertising.
This is crucial as it ensures you will make sales and maximize your profit margins.

Section 11 – eBay Advertising (eBay Paid Ads)
In the penultimate module, Sam goes into great depth about all of the various different eBay advertising options.
These lessons are invaluable in ensuring your products get found and seen through the eBay search engine and you maximize your margins all-the-while.

Section 12 – Removing Negative Feedback
The final section concludes with the importance of maintaining a healthy and positive feedback profile.
You learn all about the feedback process and most importantly how to address (and get negative feedback effectively removed) should it land in your account.
Final Verdict
If you want to build a profitable eBay business, then this is one of the best courses currently out there.
You will be learning by a seasoned and practicing eBay business owner – one that knows how the platform works inside and out and has managed to overcome all of the challenges a store owner would likely face
My Personal Experiences
I got started right away since enrolling in the course. Time is of the essence.
Since then, I have personally managed to source and import products that cost me as little as 0.02 a unit and that I am now selling at 1-1.5 a unit. My margins are huge and I'm making daily sales from repeat customers.
Here are the boxes that were delivered from China in under 7 days:
Making that first order on Alibaba certainly was a bit scary, but I am now much more confident on contacting and negotiating.
Now it's just a matter of sourcing more products and reinvesting profit!
But since signup, the course has already paid back for itself in sales – but it's what it saves you in costly errors and mistakes where I see some of the real benefit.
Why To Sign Up To Project eBay
Project eBay makes the whole process simple, and the lessons are in a clear, chronological order. You can follow along so that by the end of the course, you have an eBay business running, products being sourced, and with sales coming in.
It's also been created to teach the processes; so you can sign up regardless of whether you are based in the States or the UK, and you want to sell on either platform.
Sam is a terrific teacher and is able to explain concepts clearly, he's also incredibly inspiring which makes the whole learning process that much easier and more enjoyable.
He routinely updates and revises the content to ensure it is current and has the latest information available.
Plus, the fact he has built the course out on Teachable is fantastic too – it's a great platform for accessing the content and running through the curriculum.
Project eBay a very competitively priced course too, and there is even a 14 day money-back guarantee should you not be satisfied.
If you want to tap into one of the largest e-commerce platforms online, and start making sales from the moment you list – this is the course for you.
Other reviews you may be interested in: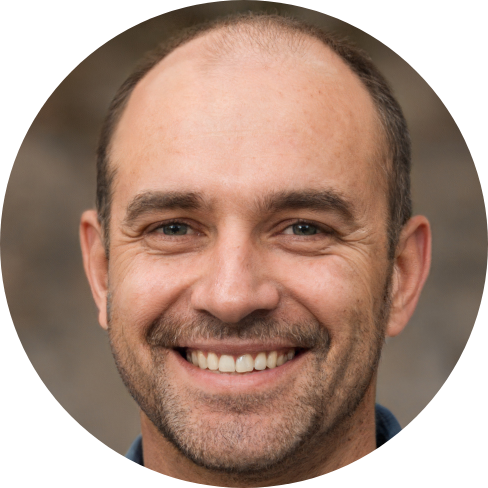 Hey, I'm Jeremy; a seasoned entrepreneur that has been earning his full time income online since 2005. My online business portfolio includes eCommerce stores and affiliate marketing niche sites. I also make money through Blockchain and Crypto. I created Unrivaled Review to share my knowledge, experience and recommendations for anyone looking to pursue such ventures.