If you have come across Russell Brunson or anyone of his products of late, you may want to know more before you decide to sign up and invest. Is he the real deal or someone you would do better to stay well away from? That is the purpose of this review today.
We'll be discussing who Russel Brunson is, how he has made his name and discuss some of the products he has on offer. By the end you'll have an understanding of his product portfolio, what each aims to provide and if any of them are any good.
About Russell Brunson
If you've ever heard of ClickFunnels, then you are indirectly familiar with the work of Russell Brunson. He is of course the founder.
ClickFunnels is estimated to be worth $360 million as documented by Forbes, an EaaS company of which he built himself from the ground up and that he personally funded. It currently has over 1,000,000 customers.
While this is perhaps his signature product, this is just one of the many things that he has created and achieved online. He is not a one trick pony.
Russell is an online entrepreneur, marketer, public speaker and somewhat of an internet celebrity. He is in many ways one of the 'fathers' of online Sales Funnels; making this a popular marketing strategy for driving interest and sales for online businesses regardless of the niche they operate within.
Russell has been operating online for over 17 years; starting off with a marketing tool called Zipbrander (website traffic generation software), before moving into courses, eCommerce, consulting, technology services and affiliate marketing. One of his standout achievements for the latter was acquiring 1.5 million leads in just under 6 weeks.
Since the early days of the internet, Russell has since become a prominent resource for other online marketers; offering a host of products and services in which help online business acquire customers and market products.
At time of writing, he has built his online email list to several million and sold several hundred thousand copies of his online marketing books.
Today, ClickFunnels stands as one of the fasting growing software companies globally.
Russell Brunson Products
Let us know take a closer look at some of the products Russell has for sale. You may of course already be aware of these, seeking further information. Or, you may be interested in what he has to sell. Either way, all are aimed at fellow internet marketer and fellow entrepreneurs.
ClickFunnels
As previously discussed, ClickFunnels is Russell's most infamous and successful product; driving the majority of his net worth.
ClickFunnels is an online marketing platform that enables users to market, sell and deliver products and services online.
It enables entrepreneurs and businesses to set up a website with a host of marketing-orientated pages that are sequentially placed.
It is designed primarily around the concept of Sales Funnels and building out a set of processes that improve the chances of a conversion (purchase). The idea is that a visitor goes through a sales journey and is 'warmed up' along the way; becoming far more confident of purchasing than if they had arrived on the Sales Page for the first time.
ClickFunnels is designed with ease of use, being a drag and drop builder with hundreds of pre-built templates that are ready to use.
It also comes with a 14 day Free Trial which enables users to take a look, test it out and see how it works before they commit to a paid plan.
One of the reasons in why ClickFunnels is so successful with online marketers is that it includes a number of important integrations; you can take payments from customers, connect it with social media and even let's you host webinars and live events.
The software is for marketers, by an internet marketer; designed with all the systems Russell has used over the years to build significant email lists, leads and sales. It's in many ways the result of building a technology out of the culmination of his experiences.
While there is a monthly subscription cost ($97-$297) ClickFunnels is considered one of the best EaaS solutions that has enabled thousands of entrepreneurs to drive significantly more sales than when using other platforms.
Take a look at the software and all of the functionality yourself, with a free 14 Day Trial.
Lead Funnels
Lead Funnels is a guide on Lead Generation and obtaining potential customers for a business. tilt covers all niches, and documents 106 case studies of Funnels that have seen incredible results.
This is all about teaching you how to design and creat an optimized lead funnel; you'll learn exactly what a landing page should look like, how it should work and all of the other stages of the process that tie it all together.
Lead Funnels in many ways compliments the signature ClickFunnels product. It requires a separate purchase but will help you maximize your results using Sales Funnels.
Click here to visit Lead Funnels to find out more.
The Perfect Webinar Script
The Perfect Webinar script is a book that you can get shipped to you for free (just pay the shipping cost). The guide documents and teaches how to create and host a successful webinar.
The script covers exactly the kinds of things you should be saying when on a webinar to convert watchers to customers. It covers strategies, tactics and methods that Russell is using daily across his own webinars and businesses.
Click here to visit The Perfect Webinar Sales Page to find out more.
One Funnel Away Challenge
The One Funnel Away (OFA) Challenge is a product that gamify's the sales funnel building process. The concept is that you have 30 days, to launch a successful funnel.
If you enroll in the challenge, you'll be sent a kit of materials that you will use throughout the challenge.
Included are a One Funnel Away training book, a 550 page workbook and an MP3 player with training recordings loaded onto it.
OFA was designed with beginners in mind. It was also created to help you actually start and build a funnel – placing accountability on you to deliver. It takes away the excuses to start and it gives you a blueprint of how to actually go about doing it.
By the end of the 30 days, assuming you follow along, you'll have a Sales Funnel set up, you'll be acquiring traffic to it and should be making sales.
Its ideal for anyone with no knowledge of experience building Funnels or how to do it. It's a step by step guide broken down into daily tasks.
Click here to visit The Perfect Webinar Sales Page to find out more.
Expert Secrets Book
Expert Secrets is another book that will be shipped out to you. The price is free, but you do need to pay for the shipping costs.
Expert Secrets is all about teaching you how to become a leader and to take on a winning mindset which is of course essential as a business owner.
This in-depth book covers everything around becoming an authority on your subject and how to be seen as an 'expert's within your niche or within your industry.
Click here to learn more and get your free copy (just pay shipping).
Dotcom Secrets Book
Again another physical book sent to you (with only the shipping cost to pay). Here, you learn all about how to build a successful online business.
It's a step by step guide on how to build a business, drive traffic and create a memorable and unique brand.
Click here to learn more and get your free copy (just pay shipping).
Final Verdict
Russell Brunson has achieved a considerable amount in the time that he has been operating online. He is clearly passionate about what he does; continuing to work and build ClickFunnels despite the opportunity of a 7 figure exit.
Russell's suite of products are all designed for internet marketers, but the major benefit is that they are all teaching the experiences, lessons and principles hat he has acquired and implemented himself.
While ClickFunnels is no doubt expensive, especially for those on a budget or without much experience in Internet Marketing, its growth and continued customer base is testament to how effective it is.
It's not about how much ClickFunnels costs, it's about how much it enables you to make.
For the other products, these are all about making you a better businessperson, leader, and inspiration. They also teach you how to apply and actually build out a successful Sales Funnel from scratch, even if you have never done so before. These are all skills that any online entrepreneur needs.
Russell Brunson is one of a kind; he is a true example of a dotcom millionaire.
If you are not sure whether to sign up to one of his products on his experience or reputation alone, then you should feel safe to sign up and invest.
If however, you find the prices of his products outside of your budget, or too much of a stretch, then that's of course a decision you will need to make for yourself.
Never forget however, that businesses need investment and you always get what you pay for. (Well most of the time and with proper research anyway!)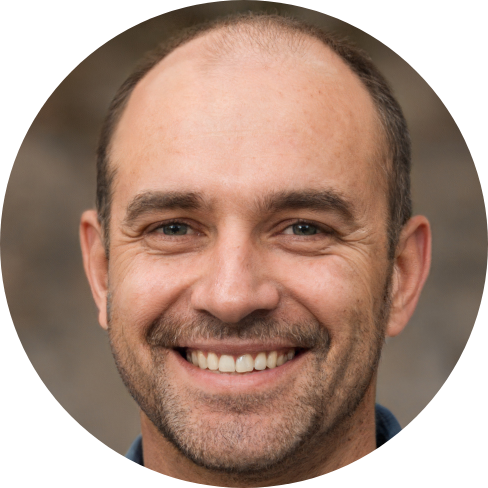 Hey, I'm Jeremy; a seasoned entrepreneur that has been earning his full time income online since 2005. My online business portfolio includes eCommerce stores and affiliate marketing niche sites. I also make money through Blockchain and Crypto. I created Unrivaled Review to share my knowledge, experience and recommendations for anyone looking to pursue such ventures.