Should you sell on Shopify or on Etsy? This is a difficult question. Chances are, if you've landed on this article then you need some help comparing and reviewing each platform.
First and foremost you need consider which method of selling would best suit you and your business.
This is because Shopify and Etsy are actually quite different.
Shopify is an eCommerce Store Building and Management Platform.
Etsy is a Marketplace.
As such, comparing these two is actually quite difficult because they are not the same thing!
Whilst they both enable you to sell products online; depending on which platform you choose will depend on how you actually go about selling.
So, what is the difference between Shopify vs Etsy? Shopify is an eCommerce platform that lets you, the seller, build, manage and control the customer experience and how your store looks and works. Etsy on the other hand is, is a marketplace that enables you to list and sell your products through it.
Nonetheless, this Shopify vs Etsy article will help you to identify which one is best for you and your unique situation.
What Is Shopify?
Shopify is fast becoming the largest online e-commerce platform. There are over 600,000 stores powered by and through Shopify, whereas buyers spend more than $870,000 per minute!
Shopify enables you to build, host and accept payments on your store.
Imagine it as an easy-to-use website builder with the functionality to make sales.
There are thousands of eCommerce tools that you gain instant access to, and there are limitless customization options to make your store stand out and become a recognized brand.
What is Etsy
Etsy is essentially an online marketplace of individual sellers. It is just like eBay.
Etsy differs greatly to Shopify, primarily because if you sign up there, you are listing products on their site and in their directory.
Etsy is therefore dominated by Artists, Designers, and Entrepreneurs all competing against each other to sell their products.
With Shopify and Etsy, one is not intrinsically better than the other. Instead, they just cater for different audiences.
So, would it be better for you to use a marketplace like Etsy or sell on your own webstore through Shopify? This is the question that we need to now answer
Shopify Store vs Etsy Shop
There are a number of key differences if you decide to open a Shopify Store or an Etsy Shop. Here are the main ones:
Domain Name & URL
Store Customization and Design
Pricing & Costs
Inventory & Stock
Rules and Regulations
Domain Name & URL
When you sign up with Shopify, you manually enter your Store Name. This in turn is generated into a temporary URL, and your own unique specific location on the web.
This typically includes the myshopify.com domain extension, but you can connect or buy your own domain easily through the Shopify Dashboard. So if you wanted your store to be available at the url: "shopifyvsetsy.com", so long as that extension is available you can have it.
Etsy on the other hand, provides a generic URL to each and every one of its sellers. If you signed up with Etsy, your URL would like something like this: etsy.com/shop/YourStore. The only part of that URL that you can change is the "YourStore" element.
In this way, Shopify gives you a lot more versatility.
Store Customization and Design
As Shopify is a store builder, you can literally change every last element of your store. It offers full customization and the ability to craft your own design and branding.
Furthermore, there is a comprehensive marketplace of free and paid for themes which you can install in just a few minutes. These provide pre-built optimized store designs that you can use without having to build them yourself.
Moreover, as your Shopify Store will be built on website coding (HTML and CSS), you can head into your websites files and customize your design in anyway you like.
With Etsy, your shop is very limited in terms of what you can customize and edit. For the most part, your shop will look very similar if not identical to all other stores.
This means that you cannot update, or customize key elements of the page that can help boost your conversions and sales.
Pricing & Costs
Pricing will be covered in more detail in the section below, but this is the simplified version.
Shopify charge a flat-monthly fee, whereas Etsy charges on each and every transaction. If you are selling multiple products a month, which you should be expecting to when setting up an online business, these fees can become very expensive, quickly, through Etsy.
So at first glance when you see the Shopify monthly fees you may be put off, but consider just how much you would be paying on Etsy.
Inventory and Stock
The beauty of Shopify is that it provides you with all the features and functionality to handle, process and manage inventory and stock. It has a lot of systems built into the platform that lets you fulfill orders, update customers, automatically provide receipts etc.
Etsy on the other hand, does not provide this functionality, and instead, you will have to take care all of this yourself.
This is likely to require subscriptions to other online services which can become quite expensive over time.
Its also a headache to try and manage all of these systems elsewhere; particularly when there is so much already to do when running and managing your store.
Rules and Regulations
Shopify is relaxed in regards to limitations on what you sell (outside of anything illegal or dangerous).
There's a lot of flexibility on what you can sell. Regardless of your Niche or Industry, you should be able to sell your products through the Shopify platform.
Etsy, as a marketplace, has a lot more stringent rules and regulations – they have strict guidelines outlining this. This exists both for who can sell and what they are able to sell.
For example, Etsy has become notorious for its sellers that provide handmade items and vintage products.
So, if you are not going to be selling handmade, vintage, or craft supplies, then Etsy is not going to be a possibility for you.
Shopify vs Etsy Pricing
Which platform has the better pricing? Its not as simple, and you cannot tell on first glance. It really does depend on how much you sell.
The difference in selling costs is ultimately where each platform differs.
In a nutshell, Shopify is more expensive upfront as it requires a monthly recurring payment. However, this fee is fixed and stays the same regardless of how much you sell.
Etsy, however, can be a lot more expensive in the long run due to the somewhat high transaction fees.
Shopify Fees
With Shopify there are three plans currently available; all of which come with 14 Day Free Trials:
Basic: $29 per month
Shopify: $79 per month
Advanced: $299 per month
To decide on what plan that you will need, it all largely depends on how many products you are likely sell and then what functionality will best best for your store.
For the most part, a Basic Plan will suffice, and then you can scale up the plans as you start selling more and need the extra functionality.
The more expensive plans carry an increase in the number of staff accounts you can set up, credit card rates, shipping discounts and additional functionality like Gift Cards, Reports and Calculators.
Unless you are a largely successful business already, the $299/mo is probably not required.
The functionality that you get with the basic plan includes all the core and essential features that will help you to make sales online. It also includes your stores hosting and an SSL.
Etsy Fees
Unlike Shopify, there is not monthly subscription fee. You would instead, pay three different fees to and as you sell:
Listing Fees: $0.20 per item (listed for 4 months)
Transaction Fee: 3.5% on each sale
Payment Processing: 3% + $0.25 on every sale you make.
If you use the default Shopify Payments Gateway, you will not be charged any transaction fees.
So lets take a look at this simple example.
If you wanted to list 100 products on Etsy, this would cost you $20 in listing fees alone.
By the time you've gone ahead and sold them you would be paying a further 3.5% on each sale, and then the processing fees on that!
This would work out far more than if you had just taken out a Shopify Basic Plan; and 100 products a month is not even that much!
Shopify Vs Etsy – Store Design
As previously mentioned, all Etsy stores look exactly the same. Its therefore impossible to add your branding or unique style to your store.
You store will have the genetic Etsy branding which in my opinion, looks pretty amateur.
While you do not need to focus your time and attention on designing your store, it actually takes away a lot of the ability to connect with your customers and get them to buy into your brands mission and your products.
With your Etsy listings, you are completely limited to just pictures and text (there is currently not the ability to add videos like in Shopify):
As you can see, its pretty basic. While it is limited, it is easy to work with and you can add "Item Details" to write a description for your potential customers.
Shopify, on the other hand, offers unlimited customization store-wide. You can do this easily and effectively through Shopify Themes.
These can be installed and activated on your store in seconds and customized in countless ways.
There are hundreds of free Shopify themes to choose from, and also a number of premium themes that come packed with extra tools and functionality to help boost your conversions further.
With the numerous themes available, you can easily add your own look, feel and style to your store, and move elements around (like Buy Buttons, coutndown timers etc).
Shopify provide an easy to use page builder; not just on the homepage but on each and every page including single product pages.
This gives you full control over your product listings; and you can even edit on page SEO to ensure your products rank in the search engines.
This is a major advantage to Shopify as you can start to obtain free organic search traffic from Google and the other search engines.
With Shopify, you can design and create your store with all of your products in under an hour. Its simple.
Etsy Functionality Vs Shopify Applications
Another crucial thing to consider is the functionality on offer at both Etsy and Shopify.
While Etsy will provide you with their name and branding, which is popular, well-liked and trusted – it does not have any advanced functionality like Shopify.
Shopify Stores can be made far more powerful via Shopify Applications. There are thousands of free and paid for apps that enable you to introduce advanced eCommerce functionality to your store.
This ranges from how your store looks, to works, to how your customers experience your store.
Many apps are free to use, and some enable you to increase your sales without you having to do any additional marketing.
Email Marketing Integrations are perhaps one of the most useful which will enable you to contact your visitors and customers to obtain repeat orders and sales.
The paid apps are relatively inexpensive and were designed with specific purposes in mind.
For example; there are applications that you can introduce that show Stock Counts, Offer Countdown Timers, Recent Sales Popups and much more.
Selling on Shopify vs Selling on Etsy
Getting set up and listing your products is easy with both Shopify with Etsy. For the former, you will need to create a store and then your individual product pages.
Whilst this sounds difficult, its actually very easy and simple and Shopify run you through the process with direct steps and recommendations. You can expect to build your store in a couple of hours or less.
Etsy only requires you to sign up and list your products. But while it is quicker this is because it is far more limited in what you can do, and how you can customize.
When it comes to obtaining customers; all traffic on Etsy is a broad and not very targeted.
While Etsy gets a lot of traffic on the site; this is from a generic customer base that are not look specifically for what you are selling.
A lot of customers then want ideas, or just want to browse, and may not even be looking to buy in the first place.
Added to the fact that you are competing with 1.93 million other sellers. Chances are you're not going to get many sales via search on the platform directly.
Comparing Support
Due to its vast number of stores and users, Shopify offer a number of Support Options. You can easily contact them via Email, Live Chat or Telephone 24 hours a day, 7 days a week.
They also provide detailed documentation on setting up your store, an informative blog with marketing techniques/best practices, video tutorials and forums with thriving communities of entrepreneurs who are selling via the platform.
All of which are great resources to ask questions, gain knowledge and answer any questions that you may have.
Etsy Support is also great for getting your questions answered and there is also a community that can be of great benefit.
However, Etsy's site is hard to use and navigate in regards to support. The help center is sued by both sellers and buyers, so it can be hard to identify the questions and answers that are beneficial to you.
There is also no phone number available, so if you are looking for direct contact with their support team via phone you will find this is not possible.
Final Verdict
For the majority of you reading, Shopify is the standout winner.
It is not only the most appropriate, but is far more powerful in terms of application and potential.
As you will have read by now; Shopify is the eCommerce Platform to power an online store.
It offers every element of functionality that you will ever need to build, manage and scale an online business. It comes with a plethora of tools to boost your sales and automate your processes along the way.
With Shopify, you are not just subscribing to a service, you are building a place on the web for your business.You will be building your brand and online presence in the process.
Etsy is a far more limited "marketplace". It is tailored specifically for Artists and Creators of Handmade, Vintage, and Craft Supply Goods; so unless you are in this space it is unlikely that you will be accepted to join or able to sell your products. You'll simply be declined.
They also have a stringent and strict policy on Dropshipping; so if you are looking to operate via this business model, you will not be able to do so.
Perhaps the best part is that Shopify provide a Free 14 Day Trial to build and test your store and all of the platforms functionality. There is no obligation to stay on past the 14 days:
Click here to get your trial, or the picture below to visit Shopify and get this introductory offer: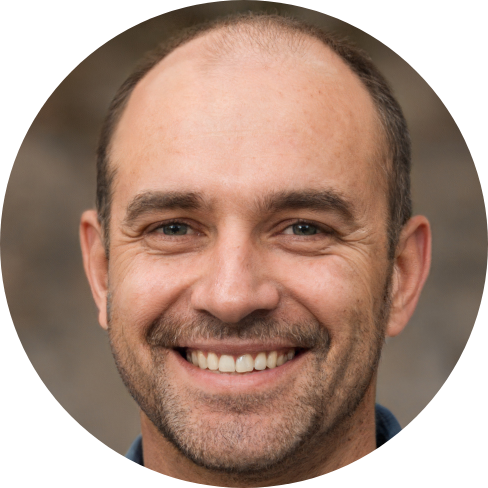 Hey, I'm Jeremy; a seasoned entrepreneur that has been earning his full time income online since 2005. My online business portfolio includes eCommerce stores and affiliate marketing niche sites. I also make money through Blockchain and Crypto. I created Unrivaled Review to share my knowledge, experience and recommendations for anyone looking to pursue such ventures.