If you are contemplating building an eCommerce store, then you are probably wondering what is the better platform to build, host and manage it; Shopify vs your Own Website. There are various reasons why you may want to choose one over the other and this article today will help you to identify what one is going to be best for you.
The fundamental difference between the two is that Shopify is a platform exclusively designed for eCommerce stores and store owners – providing eCommerce tools and functionality and a range of other services required for a store to run seamlessly online. Contrastingly, your Own Website will require you (or a developer) to manually build it from the ground up, it will require domain and hosting services, a CMS (Content Management System) e.g. WordPress or platform to build it, and will require extra tools to provide the required functionality e.g. WooCommerce Plugin.
Shopify has become the largest and most recognized eCommerce platforms, hosting more than 800,000 stores across a wide range of industries and niches. It is the home of Gymshark and Budweiser, due to the impressive array of features and functionality it provides.
Building a store on your own website however is alluring because of the flexibility, control and complete customization it can provide. Realistically however, creating a store on your own is going to require you to identify a platform and source all of the different tools you will need to be able to operate (fulfill orders, accept payments, update customers etc).
Ultimately, what is best for you will be the result of your own knowledge and needs; so we'd like to present to you how to make an informed decision before you commit and start.
What's the Difference between Shopify and Your Own Website?
Shopify is not just a comprehensive eCommerce solution; its what is known as a 'website builder'.
This basically means that you can easily build a store, all of the required pages and even set up a blog without needing any technical knowledge or coding. Its an intuitive way to create a store because you simply run through the process steps and use the provided back-end functionality to customize the store just to how you like it.
As part of the package, Shopify provide full hosting services so you pay a one off monthly flat fee to keep your store live, visible and accessible on the internet.
Your own website will be fundamentally different. you will need to identify a platform from several different options. You will likely consider a "Content Management System" (CMS) which is basically a software that allows you to build, manage, and update a website all in one place.
Traditionally, a CMS is used for a website/blog, but there is the option to build a store due to their flexibility and ability to customize.
Options for a CMS include the likes of: WordPress, Weebly, Joomla, Magento, but will require some knowledge or investment to build a store on. WordPress is perhaps the most popular CMS to use, and you can install plugins like WooCommerce that will handle a lot of the eCommerce functionality for you.
With WordPress and many other online eCommerce solutions, there are usually plenty of tools you can use to make the process easier, but they will likely incur a cost and you will need to purchase hosting which comes with a monthly/yearly charge.
Shopify vs Own Website: Advantages and Disadvantages
| Shopify Advantages | Shopify Disadvantages |
| --- | --- |
| ✔ Easy to Build A Store, Use, Manage | ✘ Transaction Fees when using PayPal/Stripe |
| ✔ No Technical Coding or Knowledge Required | ✘ Content Requires Reformatting If You Change your Theme |
| ✔ Has Hundreds of eCommerce Tools Readily Available | |
| ✔ One Price Covers Everything; Store Building Functionality, Hosting, SSL etc. | |
| ✔ Up-time reliability, PCI Compliance and Payment Gateways. | |
| ✔ Incredibly Fast Loading - 80 Millisecond Page Response Time | |
| Own Website Advantages | Own Website Disadvantages |
| --- | --- |
| ✔ Greater Customization/Flexibility | ✘ Requires Technical Knowledge and Time to Set Up |
| ✔ Lots of Online Resources to Learn/Get Assistance | ✘ Can Be Very Expensive |
| ✔ Dozens of Options and Solutions Available | ✘ Domain, Hosting, SSL Needs To Be Acquired Yourself. |
| | ✘ Reliant on Plugin/Applications/Software - Requires Regular Maintenance and Monitoring |
How Easy Is It To Build A Store?
The difference between building a store on Shopify vs your Own Website will largely depend on what platform you use for the latter, however for the most part, you will likely need to code to get things set up (or pay for plugins that handle this for you).
The main benefit of Shopify is that you can get started and run through their process steps to get a store set up in as little as an hour.
All you need to do is head over to Shopify, sign up for their Free Trial, and fill out a basic questionnaire about your store and your intentions.
Once that is filled out, you will be taken to the backend of your store. This is the interface you will use to create and manage all the pages, products and elements of your store. The design team have made it easy by providing on-screen suggestions of what to do and in what order.
When it comes to adding products to your store, this is relatively simple. You just need to click on the associated tab in the left hand panel and then add them using the 'add product' functionality. You can do this one product at a time, or even upload several products simultaneously by uploading a CSV file.
With your own website, it will be a little more complicated. How you do it will also largely depend on what platform and software you use.
Chances are, you will require an understanding of coding, or if you are using a popular CMS you may be able to install a plugin to provide you with the required eCommerce functionality. An example would be integrating WooCommerce with WordPress (which would enable you to manage your store through the WordPress dashboard, add products and design your store through it).
Plugins/software can make the process easier but you will need to ensure it provides all the functionality you need. That's why plugins and software like WooCommerce are routinely used as an alternative to Shopify.
If you decide to go the own website route, ensure you spend time learning about the platform, the associated costs, whats required and the implications of choosing that platform/software (updates/customizations etc). There will be the opportunity to hire an external developer but consider that this can cost significant amounts of money as they typically charge by the hour and a project like this requires time.
How Long To Build A Store?
If you opt for Shopify, you'll notice that the time it takes to build a store is dramatically reduced. This is for two main reasons: its easy to use and it has everything you will need straight away.
Again, this is a hard question to answer for the own website option. It will likely be more technical so will require more time to learn and actually set up.
There are also certain elements of the store that will not come set up as standard (like they do with Shopify), like the Domain connection, Hosting, SSL installation etc. This can be quite complicated to set up for the first time, and small mistakes can impact the entire chain and how it all works.
You'll also likely need to spend some time testing to ensure it works correctly and as intended. Running test orders is an ideal way to do this.
If you go with a solution like WordPress, you will be able to build a store through a plugin like WooCommerce pretty easily which will reduce the time to get started. However, the technical aspects will still apply.
Themes and Store Design
Your theme is largely responsible for your Store Design with an eCommerce store. They provide the layout, the general user experience, and how it all looks and feels.
Shopify has over 100 Customizable themes to use as soon as you sign up. While some of these are free, others do come with a one off-price and cost to get them installed for your store. The 'premium' paid themes typically cost between $30-$100 but do provide extra functionality or design enhancements. While you may feel that this is not an ideal extra cost, consider it as a minor one-off investment that can dramatically improve your chances of success.
For example, all Shopify themes are designed with minimal code (and resulting bloat) so are ideal for user experience, speed and SEO (Search Engine Optimization). Moreover, all themes are fully-responsive (as standard) so that your store will load optimally regardless of what device a visitor accesses from (Desktop/ Tablet or Mobile).
With your own website, you will need to source your own Theme/Layout and Store Design. While this grants you extra flexibility, you will need to consider what is best for your store and your audience.
Depending on the platform and software you use will impact how much choice you have.
If you opt for WordPress as an example, there are thousands of free and paid themes to choose from.
However, as a lot of WordPress themes are created by third-party developers and are for websites in general, consider that some are not appropriate for eCommerce stores and some may not work optimally. They may also not be mobile responsive, may slow your site, may not be supported or provide regular updates and post security risks to your site etc.
Therefore, if you do opt for your own website, be sure to use a theme with a lot of active users, one that has excellent reviews and enables your store to load optimally.
eCommerce Tools and Functionality
Shopify have created their plans without limitations; meaning you can sell an unlimited number of products without restitution. These products can be either psychical, digital downloads or a combination of both.
You also get access to all of the marketing, shipping, inventory and analytical tools with your account, and even the cheapest plan comes with these as standard. The more expensive plans provide some of the more advanced (and not always required) functionality.
As Shopify was designed exclusively for eCommerce it has hundreds of features. You can see the full list over on the Shopify Website, but let us briefly take a look at some of the best ones here:
Fraud Analysis – Automatic fraud-analysis flags orders that are potentially fraudulent and brings them to your attention. Charge-backs and losses are inherently reduced.
Discount Codes – Providing discount codes can help improve sales and acquire customers.
Staff Accounts – Allow you to create accounts for staff to complete certain tasks while restricting their access to sensitive information.
Multiple Sale Channel Integrations – You can use Shopify to sell online using a variety of sales channels. Sales channels include an online store, Facebook, and Pinterest. Each sales channel connects to Shopify, so you can easily keep track of your products, orders, and customers across all platforms.
With your own website, you will first need to specify what platform to use and what it comes with as standard. If it is a CMS like WordPress by default it will not come with any eCommerce functionality.
You will need to install certain plugins/extensions etc to acquire eCommerce features, so it all depends what your store can ultimately have.
Updates and Maintenance
Regardless of which platform you opt for, you will need to regularly update and maintain your store.
With Shopify, the benefit is that updates and handled automatically and will be pushed out to your store on your behalf. This means there's nothing for you to do in this respect and your store will always be running on the latest versions of software and be up to date.
If you run your store through your own website, this will require manual updating and a lot of the updates may need to be ran separately. Beyond this you need to ensure there are no conflicts, be wary of the downtime, be willing to encounter mis-configurations and potential issues.
To prevent these kind of issues, its best to opt for a hosting provider like Bluehost that provides one-click installs and will handle all updates automatically for you. They also provide backups to help you in the event of an unsuccessful update.
For Security, a Shopify plan provides your store with an SSL certificate that is set up at the same time as your store. This will protect both you and your customer. However, if you build a store on your own website you will need to pay for this separately and set it up which can be frustrating, time confusing and can cause issues if not set up correctly.
Customer Support and Assistance
Shopify provide 24/7 Customer Support and they offer this by phone, email and live chat. Here you can get your issues resolved promptly if you was to encounter any or if you wanted assistance with the platform in any way.
There is also a comprehensive online library of resources that you can refer to that covers hundreds of FAQs, how to's and how to resolve issues and learn new things.
If you opt for the Shopify Plus plan you are automatically provided with a Merchant Success Manager, who you can contact at any time for more direct support.
If you decide to run your own website then you're not going to have the kind of support open to you.
Instead, you will need to rely on content online, whether that be YouTube Videos, Blogs, Support Forums etc.
As its more technical, if you run into more severe issues then you may need to hire a designer or an expert who can help you resolve an issue.
As a lot of the CMS's (e.g. WordPress) are free to use, they do not offer any customer support for your eCommerce store. If you are using a plugin like WooCommerce then you can try to contact them. Similarly, if you issue is hosting related you would need to get into contact with your hosting provider. the level of customer support ranges but a company like Bluehost are renowned for their support.
Costs and Pricing
The price to run your store is one of the most important things to consider, and its important to fully understand all operational costs to see whether a Shopify Plan or your Own Website is more cost effective.
Shopify provides a 14-day free trial and three plans (which cater for different audiences). They also provide a plan known as Shopify Lite (where you can create a Facebook Store), and Shopify Plus (for larger businesses that need a custom package).
The majority of you reading will likely require one of the three main plans, which is what we will look at below:
Shopify Pricing
Shopify Basic – $29 per month
Shopify – $79 per month
Advanced Shopify – $299 per month
Shopify plans are generous and as such, if you are an individual new to eCommerce or a business building your first store a Shopify Basic Plan will suffice. With this plan you get the builder, all the tools, access to use all the themes, 24/7 support and the bulk and mandatory eCommerce functionality. You can always upgrade your plan at a latter date if required.
The medium–tier Shopify plan provides enhanced reporting and also abandoned cart recovery functionality; which can prove to be immensely profitable.
The Advanced Shopify plan provides even more insightful data and reporting, plus it enables you to provide real-time shipping services.
If you are unsure on what plan to sign up to, the Shopify plan ($79/month) provides the best balance of functionality and cost. The abandoned cart recovery is a feature that can boost your earnings quite considerably and you're only looking at a couple of extra sales per month to recoup the additional cost.
Running your store via your own website can range pretty dramatically in cost. It depends how you build it. But even if you decide to opt for a free CMS (like WordPress) this doesn't necessarily mean your store will be cheap to run. Sometimes in can cost considerably more.
Let us breakdown some of the expected monthly costs:
Domain registration: $2-4 per month
Website Hosting: $5-$100 per month
SSL Certificate: $5-15 per month
Learning – Courses/Training: 0 – $75+
Time to Learn: 12 hours to multiple weeks.
Theme Costs: free to $5,000+
Templates: $40 – $150
Custom Site Design: $2,500– $7,500+
eCommerce Functionality (Plugins/Extensions): $50 – $150 Each
Email Marketing Software: $10 – $150
And here are some of the expected one-time costs:
Payment Processing Software: $100- $1000
Membership Gateway Software: $50– $500
On the face of it, Shopify seems to be more expensive, but you get everything you need in one 'all you can eat package'. Building your own site, while it may be cheaper at first, soon gets expensive and there are a lot of costs that you need to pay that quickly escalate and make the whole thing expensive, time consuming and difficult to manage.
Verdict
Shopify vs Own Website is a decision that all new eCommerce Store Owners face. Its a tough decision because each options comes with its own pros and cons.
Shopify is the user-friendly, intuitive store builder that gives you all the tools and functionality you need for one monthly flat recurring fee. There's a host of plans and packages available, and a number of extras which have propelled it to being the most commonly used and recommended eCommerce platform.
Your own website on the other hand requires more technical knowledge and investment in time and cost. However it does provide more control and flexibility. There's also plenty of options and a host of online platforms and services you can use to get your store running and selling.
Go For Shopify:
You have limited time, budget, technical knowledge and experience. If you want to build a professional minimal store quickly and effectively, plus benefit from all of the functionality you need as well as all the support and security then Shopify is ideal.
Go For Your Own Website:
If you have experience or contacts with coding, or a larger budget then your Own Website could be a great alternative to Shopify. You'll benefit from greater flexibility, complete customization, and a lot of options when it comes to service providers, softwares and platforms. However, you may have to conduct a lot of research to keep the price down.
Final Words
Hopefully by now you will have identified which route to go. For me, Shopify is the superior option for an eCommerce store when you consider all the factors involved. You've got everything you need, all in one place, and a wealth of support which will help you in immeasurable ways if you ever run into any issues.
Plus, you can Try Shopify for Free for 14 days with no obligation to get on a plan. So perhaps the best thing to do is to sign up, build your store, explore the interface/functionality and ultimately decide if its for you. You can always build a store on your own website thereafter.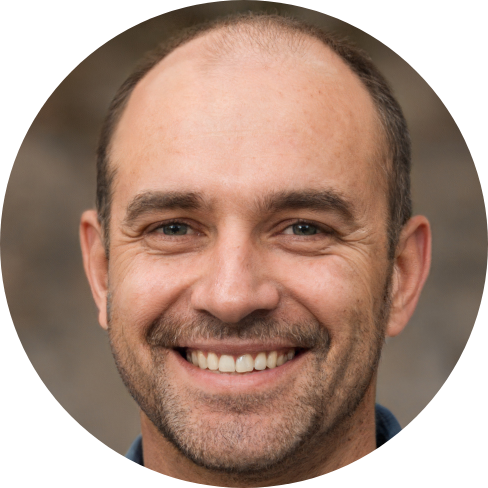 Hey, I'm Jeremy; a seasoned entrepreneur that has been earning his full time income online since 2005. My online business portfolio includes eCommerce stores and affiliate marketing niche sites. I also make money through Blockchain and Crypto. I created Unrivaled Review to share my knowledge, experience and recommendations for anyone looking to pursue such ventures.