Are you looking to start an eCommerce store on the Shopify platform but do not know which plan to choose? This article here today will outline the options available to you and give you some recommendations of what plan to get started with.
And if you want to build an online store, Shopify is one of the best platforms available for it. Its incredibly user friendly and is one of the most powerful in terms of what you are able to do all from one central interface. You can build a store quickly (regardless of your experience) and use a suite of tools and features that are imperative to conducting your online business (like accepting payments, fulfilling orders etc).
However, identifying the right plan is difficult because of the various options available. It's hard to know what features are mandatory and those that are perhaps surplus to requirements. Ultimately you want to be able to prevent unnecessary spend on features that you are never going to need or use.
If you keep reading, you will learn about each plan and some recommendations of who each is best suited to.
But before we begin, here's something you should be aware of:
Shopify offer a 14 Day Comprehensive Free Trial that enables you to build a store, learn the interface and access all of the tools and functionality completely free of charge.
You can sign up to a Free Trial and then select one of the plans available (described below) at a later date. And you can easily upgrade/downgrade your plan at any time if you believe this is necessary and needed to change. Beyond this, you can also cancel your trial at any time without being obliged to commit to a plan or pay for your first months installment. Shopify have completely eradicated the risk, so if you have not signed up out of fear of cost – you needn't worry. Now is the time to start.
Click here to get your Free Trial
Which Shopify Plan To Choose
Shopify offer four different plans that will be suitable for different store owners and come with different features.
Lite Plan ($9 per month)
Basic Shopify ($29 per month)
Shopify ($79 per month)
Advanced Shopify ($299 per month)
You have the ability to pay for each plan monthly or yearly, but the former will enable you more flexibility so is the recommended way to go for most individuals new to the platform. If you have any experience with Shopify, or have a larger more established business, a yearly subscription can be a cost effective option for you.
The major perk of Shopify is that you are not tied down into any contracts; you can cancel your plan at any time without being charged. Yearly subscription fees will not be refunded, so this is another reason why the monthly model is a better place to start.
Now, let's inspect the Shopify plans so you can find the right one for you.
Here is an overview of the pricing (to be paid following the 14 Day Free Trial) and the main features that come with each:
The Lite Plan is not displayed on the pricing page because it does not provide you with a storefront. More to be discussed on that shortly.
There is also the option to get on an Enterprise plan, known as Shopify Plus. This is a customized plan that is suitable for large organizations and is a custom-built package that meets the needs of that specific business. If this is you, you will need to contact Shopify directly to discuss your requirements, budget and the functionality you need. The enterprise plan is entirely customized, so I cannot give you a breakdown of what is included here.
Shopify Lite Plan
The Shopify Lite plan ($9 per month) is a diluted plan whereby you are not getting access to the storefront functionality of Shopify.
Instead, it enables you to sell products via Facebook and accept credit card payments through Shopify Buy buttons. This plan is mostly used by individuals who are trying to monetize Facebook communities, groups and pages and are not quite ready to build out a dedicated store.
With the buy button functionality, it is also used by blog owners and website owners to enable them to sell products directly from their existing site.
As part of this plan, you can also use Facebook Messenger to converse with customers and provide customer support.
The Shopify Lite Plan Is Best For:
Existing Website Owners or those with an active audience on Facebook. Shopify Lite enables you to monetize and add eCommerce functionality to an online asset you have already built. As an example, some users with this plan run a WordPress Blog Site and installation.
Shopify Basic Plan
The Basic Shopify Plan ($29 per month) is the most popular, and is usually the best place to start for most individuals and small businesses. This is the entry level plan where you get access to all of the storefront functionality and direct access to the platform. In this way, you will have a fully operation website and blog – hosted directly on the Shopify Servers.
You also get the discount code tools, onsite fraud analysis and you can upload unlimited products on your store.
As you will be building and managing your store on the Shopify Platform, all sales and orders will come through it; you'll have a back-end interface to completely manage your store, orders and processes.
Where the basic plan stands out compared to other eCommerce solutions is that you also get a free (and installed) SSL certificate, shipping labels, unlimited file upload capacity and 24/7 customer support.
The advantage her over the Lite Plan is that you're getting a fully operational website and all of the store functionality tools including themes and apps that can really help to drive sales for your business.
The Shopify Basic Plan Is Best For:
Individuals and Small Businesses looking to build an online store and require all the functionality that goes with it. You may be new to eCommerce, starting to build out your presence online or want to start testing new products. Either way, you do not require the advanced features that come included with the next tiered plan.
Shopify Plan
The Shopify Plan ($79 per month) is also another hugely popular option and this package comes with pretty much all of the features that Shopify provide to eCommerce store owners.
With this plan you get access to all the features on the basic plan, like unlimited products, but you also get additional features. These include: professional gift cards, advanced reports and the abandoned cart recovery functionality. This feature is the standout of the plan and is usually the reason why the Shopify Plan is selected over the cheaper alternatives. This is because Abandoned Cart Recovery is one of the most effective ways to boost sales.
Abandoned Cart Recovery is where communication is sent to a store visitor who added added products to their cart but didn't finish their purchase. They are keen on your products and what you have to order, so getting them to make a purchase is significantly more probable.
This tool is fully automated so this is not something you ever need to manually set up, so you'll be increasing sales without any extra effort, time. work or expense.
You have the options to send promotions and/or reminders with this tool which makes it a lot more effective and flexible too.
When you look at the impact Abandoned Cart can have, consider that 67.89% of shoppers leave a site with products still in their carts. Yet, 55% buy when they are reminded.
The Shopify Plan Is Best For:
Entrepreneurs and businesses with momentum, a track record of sales or spare capital for investment. The Abandoned Cart tool will help to mitigate the additional cost of the plan and will be very effective for stores that want to improve their conversions rates and boost sales from current traffic. Moreover, once you make $5000> of sales, you'll also benefit from lower transaction fees when you are signed up to this plan.
Advanced Shopify Plan
The most expensive of the publicly available plans, Advanced Shopify ($299 per month) provides every tool and feature of the plans before it and some extra that will be useful for larger businesses. These include the Advanced Report Builder and third-party calculated shipping rates. You'll also benefit from lower transaction percentage fees if you opt for external payment gateways.
This is a completely unlimited plan in terms of storage and you'll also get that highly effective Abandoned Cart Tool on your store too.
Perhaps the major reason to opt for this plan over the others is if you have several employees or want various individuals undertaking certain tasks. You can setup 15 users, with different permission levels, who will be able to see, access and undertake different jobs and responsibilities that you define.
The Advanced Shopify Plan Is Best For:
Larger businesses and organisations who have several employees. Moreover, this plan would be very effective for Individuals looking to outsource operations to Virtual Assistants and other paid work. Its also ideal for businesses that want to outsource shipping to third-party organisations.
The advanced reports will really benefit businesses with complicated data and who require insights from the data that Shopify collects for all store owners. It makes forecasting and testing far more manageable and useful. The reduced transaction fees and shipping discounts will also serve businesses selling over $10,000 of inventory per month.
Final Words
If you are looking to build an eCommerce store, then you'll struggle to find a platform as intuitive and powerful as Shopify.
Thankfully, there are several plans at different price points to ensure that you do not need to spend on tools and features that you do not use.
By providing an all you can eat package whereby hosting, support, SSL certificates are fully covered in the price, Shopify works out as a cost-effective long term solution for any aspiring entrepreneur.
With a 14 day free trial, and complete flexibility when it comes to choosing/scaling/downgrading your plan or even cancelling it all together, there is minimal risk to getting started and testing the platform.
Hopefully by now you have identified a plan to start with, but failing this, why not get yourself on a Trial and select a plan at a later date once you've had an opportunity to see what the platform is truly like and has to offer:
Click here to get your Free Trial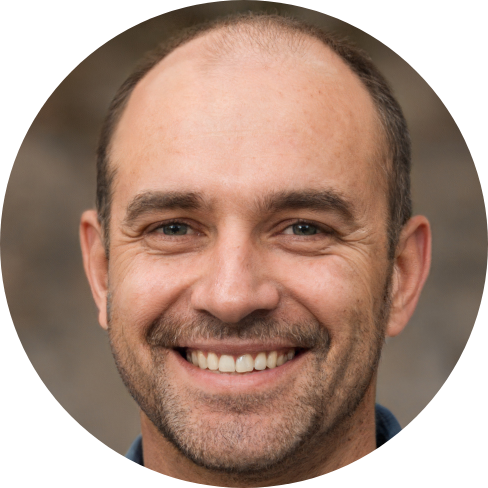 Hey, I'm Jeremy; a seasoned entrepreneur that has been earning his full time income online since 2005. My online business portfolio includes eCommerce stores and affiliate marketing niche sites. I also make money through Blockchain and Crypto. I created Unrivaled Review to share my knowledge, experience and recommendations for anyone looking to pursue such ventures.