7 Figure Skills is a dropshipping course by AJ Jomah that focuses entirely on teaching you how to sell high-ticket products.
In this review here today, I will be discussing my personal experience with the course, document what is included, and discuss what you can expect to receive when you sign up.  Besides, you will want to be sure when you consider the price!
7 Figures Skills provides three different packages:
Basic Package – $1297
Hold My Hand Package – $2497
Done For You Package – $5997
If you have yet to hear of AJ Jomah, he is an Internet Marketer who has released dozens of products over the years.
He has created a number of courses on a wide range of online business opportunities including: Amazon FBA, Print on Demand and now dropshipping.
His unique selling point for his dropshipping course is that you should focus on selling high-ticket (in other words expensive) products.
AJ states he transformed his fortunes and income when he started to focus on high ticket products and this has enabled him to generate "7 figures" dropshipping.
In my time dropshipping, high ticket products are a lot more difficult to sell and come inherent with a range of extra challenges and potential problems.
If the product is damaged, doesn't arrive or you need to refund – the cost of the product can fall on you. If you buy the product from the supplier for $3-5k – thats a lot of money you could be essentially losing. If this happens too often you can build up a lot of debt.
Sure you can add higher profit margins but the risks are far higher. Why not focus on a product that costs $150 and significantly mitigate the risk?
7 Figure Skills Review
7 Figure Skills is a Drop Shipping Online Training Course & Coaching Program created by AJ Jomah.
As mentioned earlier in this review, its all about selling high-ticket products and adding large profit margins on each and every sale.
I purchased the standard package at $1297.
I just couldn't justify $5997 for somebody to build my store for me on a platform as easy to use as Shopify.
I saved a lot of money that I could spend on running ads, themes, applications and other associated dropshipping costs.
The $2497 package apparently provides 30 days of unlimited coaching but this seems highly unlikely considering the number of students who have supposedly signed up and all the other businesses AJ mentions he runs.
Here are the 7 Modules that are included:
Module 1: What Makes A Good Product To Sell Online
The first focuses on niche and product research. AJ Jomah provides some of his methods that he uses to find products to sell. I thought the videos were pretty standard, and the type of information you routinely find for free on YouTube.
There's also a video on dropshipping myths and how to overcome the common issues that you are likely to run into. Then there's a few videos on how to come up with ideas and what niches are best to enter.
The last parts of the module enable you to download some guides that focus on your plan of action and making the most of the course.
Its a basic intro module that doesn't really include the depth expected from a $1297 course.
Module 2: Brainstorming Product Ideas

The next module is a continuation of the first. It starts with a "real life case study" on how one product can earn you in the region of $100k per month.
Consider that if you are selling a product at $2,000, this will only be 50 sales. When you compare this to a $20 product, you would need 5,000 sales to make the same earnings.
The module introduces you to AJ Jomah's online tool which is essentially a way to find new products. I didn't find this tool to be very useful or intuitive.
You can also download a report that has over 214 products to start with. Interestingly not all of these are high-ticket and some are indeed low ticket.
While this gives you plenty of options I thought this was primarily a high ticket product course? Anyway, these products are likely to be very competitive considering how many students have also signed up to 7FS.
Module 3: Validating Your Niche & Finding Suppliers

This module focuses on using Google Ads to acquire traffic and also how to effectively price your products.
There's also a section on what it takes to find a winning niche. Once again you are directed to AJ's online tool which as I stated before, wasn't particularly helpful.
In this section you will also find a directory of 4000 suppliers which is essentially just a document listing AliExpress sellers.
There is also a lesson on how to spy on competitors and see what they are selling.
You'll also get some action sheets which are there to help you implement what you learn on the course.
Module 4: Creating Your Store

At last you reach a module where you can action start building your eCom business. Here are some of the lessons of this module:
How to set up your Shopify Store
Templates you can use for higher conversions
How to get your store more visits and exposure.
How to build a brand – and a logo.
Recommended Shopify plugins that enable you to automate and be more productive
How to set up automated sales emails and abandoned cart emails.
There is nothing unique here, a lot of this content is available in all courses out there and a lot of it is even covered on YouTube.
Module 5: Supplier Approval & Research
The videos covered in this section include:
Finding and using supplier in the US
Finding International Suppliers
Templates and scripts to use when contacting such suppliers
How to deal with suppliers
How to use dropship reseller agreements.
One thing to consider here is that if you are not a US citizen you will most likely not be able to use US dropshipping suppliers. They require local reseller IDs and Social Security Numbers. I found this out the hard way and AJ failed to mention this in the course.
This is perhaps the biggest reason why so many dropshippers work with AliExpress; these requirements are not in place for that platform.
Module 6: Store Optimization
You then move on to optimizing your store in the hope of higher conversions. There are some templates provided for your about, contact, shipping and returns page – but these are pretty basic and standard.
You don't actually want to use these templates on your store because it will really mess up your SEO (there will be loads of stores who use the same templates so to Google and the search engines you look as if you have duplicate content).
There are also some email follow up templates included.
Module 7: Email & Automation
Module 7 provides some videos on setting up and using Email Marketing to drive more sales.
This is a very basic overview of what Email Marketing is and I already knew all of this before. I would suggest you simply research this topic on YouTube or other online sites. You'll get more detail!
Module 8: Traffic Overview
The traffic section focuses primarily on Google Ads and the relatively new marketing channel: Google Shopping.
Here's what is covered:
How to setup your first Google Ads campaign,
How to get cheaper traffic with Google Ads
Keeping your budget healthy and not too expensive
A free coaching call with AJ Jomah or his associates on Google Shopping. (I was passed off to an associate who couldn't answer my questions).
Module 9: Facebook Advertising
This module appears to be thrown in at the end just to increase the content of the course. The truth is, high ticket drop shipping is not likely to work on Facebook.
Why would people casually entertaining themselves on social media head over to a store to buy a $3000 piece of furniture. It just doesn't happen.
AJ does include a video on re-targeting but if you are not going to advertise on this platform it will be of little use.
Facebook Mastermind
This is essentially a Facebook group so I don't know how AJ come to his evaluation of $1997. Plus, having joined I am yet to see much activity in the group.
Is 7 Figure Skills A Scam?
No, the 7 Figure skills is not a scam. However, having invested heavily into the course and followed the course material and lessons, I do question whether this course is worth the price being charged.
Whilst the course will teach you how to set up a dropshipping store, I feel that the content that you receive is overpriced when you consider some of the other courses available on the market.
Final Verdict
7 Figure Skills by AJ Jomah aims to be a complete and thorough high-ticket ecommerce training course.
In theory, it may seem like a great approach to take but in reality, high ticket dropshipping is inherent with risk and I do not believe that this is the best option for beginners.
So instead, if you are looking for a complete dropshipping course at a respectable price, look no further than eCom Elites.
Signing up to eCom Elites (at only $197) will teach you everything you will ever know about dropshipping – from store set up, traffic generation, SEO (ranking in the search engines) and more. And it does this through well-developed and intuitive webinar sessions, focusing on the key elements where many go wrong.
If you want to learn more, you can read my full eCom Elites Review.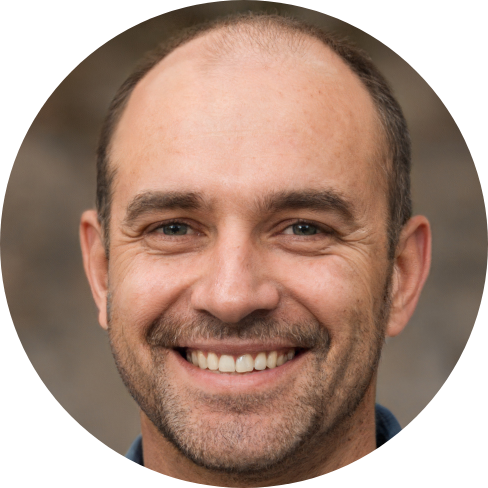 Hey, I'm Jeremy; a seasoned entrepreneur that has been earning his full time income online since 2005. My online business portfolio includes eCommerce stores and affiliate marketing niche sites. I also make money through Blockchain and Crypto. I created Unrivaled Review to share my knowledge, experience and recommendations for anyone looking to pursue such ventures.