If you are looking to build up your following on Instagram, then chances are you will have tried to do so yourself manually. By now, you probably realize it takes time and effort; your results may not have even been too promising. If you have come across Instagram growth services, they may have promised you the growth you are looking for. But are they any good and should you sign up to on? That'll be the purpose of this article here today.
So, are Instagram growth services worth it? Instagram growth services are worth the cost if they bring about real, organic growth with real human followers. The best Instagram growth services will be cost-effective, safely increase a profiles exposure (and reach) and will actively interact with other accounts within the niche. They should not violate the platforms policies, not risk account banning and account owners should be able to direct the growth service on the kind of followers they want to obtain.
Of course, whether or not these services are able to achieve this growth is another matter entirely. Not all services offer the same thing and not all are going to be successful.
Like any online service, it is essential that you do your research and due diligence to ensure that you see a positive return on your investment.
Let us know take a closer look at Instagram growth services in further detail; we will cover exactly what they do, if they work, the kind of results you should expect and whether or not you should even consider using them.
So, be sure to read to the end to ensure you get all the information you need!
What Are Instagram Growth Services?
As their name suggests, Instagram growth services are third party businesses (sometimes apps) whom will work to grow your Instagram account on your behalf.
They are typically available for small businesses, brands, influencers, individuals.
Once set up and running, they will follow other accounts, comment, like and interact on the platform to boost your exposure and to get your account noticed by other users.
The concept works by making your account more active; which is a favorable signal to the Instagram algorithm and improves an accounts performance in search.
How Do Instagram Growth Services Work?
Instagram Growth services range in terms of performance, what's included in your plan and how they work.
For example, some Instagram Growth services are agencies with real human people that will work on your behalf. Others, are bots that run a script on your account.
Either way, they will actively work using the main functionalities of the platform. Liking, commenting and utilizing the most popular hashtags on the platform.
With these services, you will essentially pay them a monthly or reoccurring fee, share your account log in details, and let them get to work. Its usually quite a simple process and does not take long to get started.
Some of the better services require extra information, including the type of followers you are looking to acquire.
Nevertheless and either way, you are automating the growth process on your account.
Results of Instagram Growth Services
The types of results you can expect from an Instagram growth service will range on a number of factors.
For one, it will depend on the service used.
Agencies whom employ real people with expertise, knowledge and experience on the platform will be far better than an automated bot. But, they will be more expensive.
Secondly, it depends on the type of results that you are looking for. Are you looking for just numbers (and fake followers), or are you actively looking for real human followers interested in your account and your content.
Most Instagram growth services will get you more followers. But, the value of these followers will range quite remarkably depending on the service you use.
For bot services, its typical that they only continue to increase your account when you are actively using them or paying for them to work on your account. The moment you stop using them, your account stagnates in growth and may even decline.
Sometimes, bot services fail to consider or do not comply with Instagram platform polices. They do and can risk account suspension; both temporarily and permanently.
When it comes to agencies, these tend to do a really good job of doing all they can, and within the confinements of the platform, to build your profile with niche-specific followers.
So, say you have an account in the baking niche, they will actively seek out and interact with fellow bakers, cooks and relevant individuals.
These followers tend to have much better engagement rates on your posts, which increases your chances of appearing on the search interface (exposing your content and increasing your following further).
Should You Use Instagram Growth Services?
Perhaps the most important question of all; should you even use them.
The simple answer is, it depends.
It depends on why you want to grow your Instagram Account in the first place.
It depends on what you are willing to pay,
It depends on what you personally see as a successful return on your investment.
If you only care about the numbers, a bot or application may be the way to go. But never forget that they pose a huge risk of account suspension. These bots tend to be aggressive and do little to consider the policies of the platform. Taking it one step further, you can typically expect low quality followers whom will do little for your account.
If you are a business, bots are simply not worth your time.
I've used my fair share of bots and have never seen any consistent, long-term or effective growth.
On the other hand, hiring an agency to work on your account the is the way to go.
They will engage with real, relevant Instagram users and get you in front of your ideal audience. This is essentially what you want.
I swear by a service called Kicksta, which you can take a look at by visiting their site here.
They offer a fair, affordable and cost-effective flat monthly fee and provide a thorough onboarding process to ensure they work on your account in the parameters that you set.
If you are interested on getting on one of their plans, you can learn more about them in my Kicksta Review here.
Otherwise I wish you all the best with building your Instagram account.
Whether you are an individual or a business, this social media platform is booming and can do wonders for you and your brand.
Outsourcing your growth can save you a wealth of time and frustration. Leave it to the experts.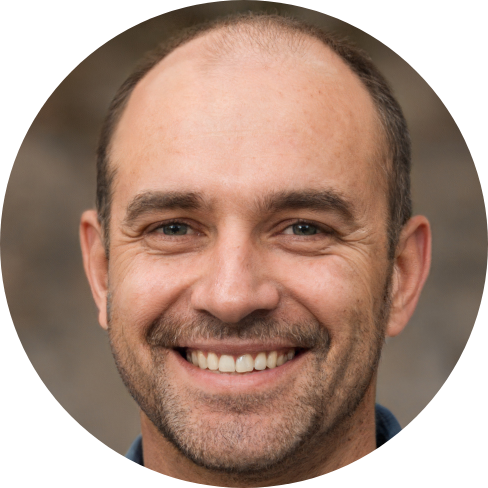 Hey, I'm Jeremy; a seasoned entrepreneur that has been earning his full time income online since 2005. My online business portfolio includes eCommerce stores and affiliate marketing niche sites. I also make money through Blockchain and Crypto. I created Unrivaled Review to share my knowledge, experience and recommendations for anyone looking to pursue such ventures.