Azon University is an Amazon FBA training course and mentorship program by Shimmy Morris. This review here today will be taking a closer look at the content and what's included.
Azon University is currently in its second edition, 2.0, and costs $995 to enroll. It's not cheap; you will want to be sure its right for you before you invest.
So, without further ado, let us take a closer look at the creators of the course before turning to the actual content and training provided.
Who Is Shimmy Morris?
Shimmy Morris is a young entrepreneur and content producer from the United Kingdom.
He is perhaps mostly known for his YouTube channel, /c/LearnNation/, which aims to provide daily content on building and managing a successful online business.
At time of writing, the channel has over 29k subscribers, so its grown quite considerably over the last few years.
Videos are quite diverse when it comes to topics; Affiliate Marketing, Print on Demand and Amazon FBA are perhaps the main business models that are discussed and covered.
You'll also find content about particular marketing methods, like Shimmy's experience with Instagram Influencers, along with service reviews and personal thoughts and recommendations.
According to Shimmy, he has had a background in business; always looking to sell throughout his youth before turning to eBay and Print on Demand during his late teens.
This has culminated into him pursuing Amazon FBA, private coaching/counselling and creating online training courses like Azon University.
Outside of YouTube, Shimmy does have a couple of websites. The first is his personal site, shimmymorris.com, which serves primarily as an outlet to enable people to contact and work with him more closely.
LearnNation, which is the brand created by Shimmy, also has a website. This is used to sell Shimmy's collection of products, services and courses.
He has 12 courses currently available at present; ranging from the Azon University course all the way through to getting 100k likes on a Facebook Fan page in 30 days and learning product photography.
Azon University Review
Azon University is an online training program that aims to teach you how to build a profitable Amazon FBA business, from scratch.
The course was created and is taught by Shimmy and his business partner and brother, Josh Morris. Although Shimmy appears to be the main promoter of the course.
Let us know take a closer look at the course and what is covered:
Course Content
The training has been designed and divided into 6 weeks. Each week covers a different element of the business model and what will be required to build a business leveraging the Amazon platform.
Week 1: Discovering Product Profits
In the opening week of the course, you learn about finding products to sell.
Videos here cover what makes a winning product, and how to go out and find them using product research tools.
By the end of week one, you should have some products that you can source, and have verified that they are suitable to pursue.
You will also learn how to join the private Facebook community and get access to the coaching email for support.
Week 2: Finding Golden Suppliers
Next, you turn to finding suppliers for the products you have previously identified.
You will learn how to communicate and negotiate with suppliers; how to ensure you get the best deals and work with only reputable ones.
You'll also learn all about shipping and how to submit your first order.
Week 3: Building a Winning Page
In week 3, you turn to setting up your Amazon product page.
To do so, you will be taught how to set up your Amazon account and create your first product listing.
There are other videos here on how to optimize your listing and how to competitively price them.
Week 4: Optimising Seller Central
Next, you turn to the Amazon Seller Central interface and how to use it.
This is the back-end of your business, and you'll learn exactly how it works and how to get the most out of the tools available to you.
Product promotions are discussed, as well as how you can use advertising via the platform for increased sales.
Week 5: Turning On The Sales Avalanche
The penultimate week is all about strategies to increase your sales.
You start off learning about the importance of reviews and how to get them.
You the turn to marketing methods and how to set them up.
Other videos here cover how to become a bestseller on Amazon and how to boost your products ranking in the Amazon search engine.
Week 6: Welcome To The Top 1%
In the final week of the course, you learn about scaling your FBA business.
You learn about email marketing and how it can be used to build a loyal audience of customers who will review your products and may purchase from you again in the future.
Other videos cover how to increase the perceived value of your products so you can increase the price, how to use monthly promotions to increase your exposure and selling in international FBA marketplaces.
Personal Mentoring
Along with access to the course you also get access to an email address for personal mentoring.
Whenever you want advice or feedback you can send an email to get the information you need.
Exclusive Private Community
Your membership also includes access to a private Facebook community. Here, you can discuss the content of the course and other aspects of the FBA business model with fellow students.
Action Checklists
These accompany each of the 6 week modules.
They are essentially step-by-step checklists that you can use to understand your tasks and keep track of your progress.
Final Verdict
Azon University aims to be a 6 week crash course to building a profitable and passive Amazon FBA business from scratch.
While Shimmy and John Morris do appear to be great, enthusiastic guys and while it is always good to see young entrepreneurs succeeding, I do personally have some doubts as to whether this is the best FBA course out there for the price.
Here is why.
To begin with, just having a look at Shimmy's YouTube page, he does appear to cover quite a few different business models. Its hard to get a true understanding of where his experience and knowledge lies. Is it Print on Demand (POD), affiliate marketing or FBA?
Secondly, I personally am not a fan of the approach. Being taught something weekly simply draws the process out. It holds you back when you are excited and want to push on. For me, I would much rather have access to all the content from the get go, and to go through the content at my own pace.
That way, I am no longer 'waiting' for the next step and can plan ahead as and when required.
Thirdly, the mentorship does appear to be a bit misleading. What you are getting here is essentially access to an email. Plus, every student gets access to the same email when they sign up. So its not actually known how long it will take for you to get your answers – I'm sure the guys are busy! Especially with a daily YouTube publishing schedule.
Lastly, the price. When you consider what you are getting it does appear to be quite expensive. $995 is quite a lot to part with, especially when you compare it to the price of other courses available.
So, I would like to present to you an alternative.
The Ultimate Amazon Seller Course by Philip Covington comes in at half the price, and is one of the most comprehensive that I have been able to find.
It has over 27 modules and 270 learning resources at the time of writing. Its routinely been updated and added to. In fact, you can see exactly what is included in my review here.
The Ultimate Amazon Seller course is all about building a business; and even covers those important aspects that many courses actually forget to cover. Like business formation, taxes, insurance etc. All those topics that we are expected just have to take a guess at.
Plus, its taught by an entrepreneur with over 20 years of selling specifically on Amazon, whereby its his full-time living and he shows you proof of such. This is not to mention his wealth of other business experience, knowledge and acumen that he has gained over the years.
For me, its at least worthy of your consideration and worth checking out at the very least.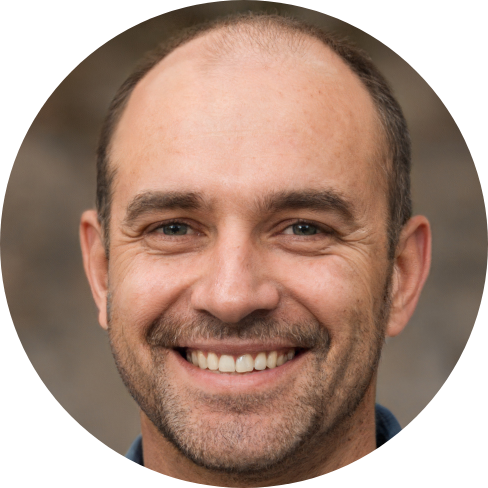 Hey, I'm Jeremy; a seasoned entrepreneur that has been earning his full time income online since 2005. My online business portfolio includes eCommerce stores and affiliate marketing niche sites. I also make money through Blockchain and Crypto. I created Unrivaled Review to share my knowledge, experience and recommendations for anyone looking to pursue such ventures.