If you're looking for the best shopify theme for your large inventory then this is the guide for you. This is not just a random selection of themes, I've been dropshipping for several years and if there was one thing that I would always recommend, it would be to focus on better showcasing your products and getting a theme that actually helps you convert.
As good as Shopify is as an eCommerce Platform; with its versatility and various tools and features, it's not optimal right from the very get go.
Unfortunately the majority of free themes just fail to deliver. Not only do they look poor when you have a large inventory but they also are lacking in functionality to help you actually make sales for all of your products.
Thankfully there are many Shopify Theme developers who have created premium themes to help overcome common issues. One of which is marketing a large inventory.
Now a quick disclaimer; the themes below will cost you money. But if you are treating your Shopify Store as a business, then you are going to need to invest in it and not cut any corners.
Besides, your store is your number one asset which your entire business runs from. Its where your customers make their decisions on whether or not to go ahead and purchase from you.
With this guide, you do not need to research through hundreds of themes across dozens of marketplaces; I've done that for you.
When it comes to your Shopify Store and Large Inventory; you do not just want a theme that looks good.
Conversions and sales should be at the forefront of any theme.
Functionality like scarcity timers, product up-sells, full store customization, social proof, promotion timers etc. are the features that are going to make all the difference.
So without further ado, lets get started.
Best Shopify Theme For Large Inventory
Below are some excellent Shopify themes that are best suited to larger product inventories and are not only visually appealing but have powerful functionality that will help you drive more sales on your store:
eCom Turbo (Editors Choice)
The best and my go-to theme is definitely eCom Turbo. Having picked up the unlimited store licence ($147) I am able to use it freely on any store that I create. Its very easy and quick to download/setup taking just a couple of minutes.
The theme comes with full home and product page customization which is great for selling a lot of products, but where it really stands out are the premium conversion boosting plugins that come included.
Saving you over $1600 per year (if you were to install them via the Shopify Marketplace) you can get an email collector, scarcity timers, fake sales and traffic popups, urgency sales tickers, stock levels, cash boosting upsells and various call to actions.
eCom Turbo was designed to load fully optimized regardless of what browser or technology (desktop, mobile and tablet) your visitor is using. Its 50% faster than the majority of other themes out there meaning your visitors will have a considerably better user experience on your site.
Regarding your inventory – every color, button and menu can easily be changed through a intuitive client interface.
The Cash-Boosting Upsell is going to be a terrific feature for you and help you to sell more products from your inventory.
You can easily add BOGOF (Buy One Get One Free), BTGOF (Buy Two Get One Free) and you can also incentivize via free shipping if your customer orders over a certain price amount.
These upsells can provide a large surge in sales and you will not need to pay the monthly recurring charge of this, or any of the other apps, to use such functionality.
And you get a comprehensive training library of how to set up, customize and make the most out of the theme:
Checkout the Theme Now | Read My Review
Booster Theme
An equally effective Shopify Theme for larger product inventories is the Booster Theme.
With 4 different Product Disposition Styles, you can display your products across your homepage in a multitude of interesting and effective ways.
Equally responsive (desktop, mobile and tablet) and coming with an abundance of conversion boosting functionality like: product up-sells, promotion timers, scarcity timers you will not go wrong if you opt for this theme.
Perhaps the standout features of the Booster Theme includes the collection cross sell which enables you to showcase complimentary products easily and increase your Average Order Value at the same time.
Setting up Related Products and introducing a Smart Mega Menu will be equally effective and helpful for your user experience especially when it comes to navigating your extensive product list.
The Booster Theme is slightly more expensive than eCom Turbo (especially for unlimited licences) but well worth the extra investment if you have the budget.
Wokiee
Wokiee is a multipurpose theme that comes pre-installed with 26 different niche layouts waiting for you to try out.
Its around half the price of eCom Turbo and the Booster Theme but you're not going to benefit from the conversion boosting plugins those themes have to offer.
Instead, this is one of the highest selling and highest rated themes on Themeforest (2,214 sales, 110 5* ratings) and was developed by a Power Elite Author.
It's a theme that's designed for showcasing a lot of products regardless of the niche you operate in and the types of products you sell.
Its fully responsive, loads fast and works intuitively on all devices. Plus you get get a lot of useful functionality like: mega menus, Instagram Shop/Feed, wishlist, compare, related products, fake sales notifications and special price countdowns.
Other features include over 40+ homepage layouts, skins, 8 product page layouts and advanced checkout buttons.
Again, this theme takes a minute to download, install and setup making it effortless and fast!
Verdict and Final Words
So what theme do I recommend? Personally, I recommend eCom Turbo although you are going to optimize your store for your large inventory with anyone of the three themes outlined above.
As time goes on the cost of advertising is only increasing – ultimately it is your sales that are going to dictate whether or not your eCommerce store is profitable and successful. Sure, how you present your products and how your theme looks is paramount, but getting your visitors over the line is what this business model is all about.
eCom Turbo and the Booster Theme have all the apps that you will ever need to convert your visitors, and will save you over $1000 in app fees a year too.
So if you want the best shopify theme on the market today that not only looks good, let's you customize everything and will also increase your sales I suggest you checkout one of these three themes today!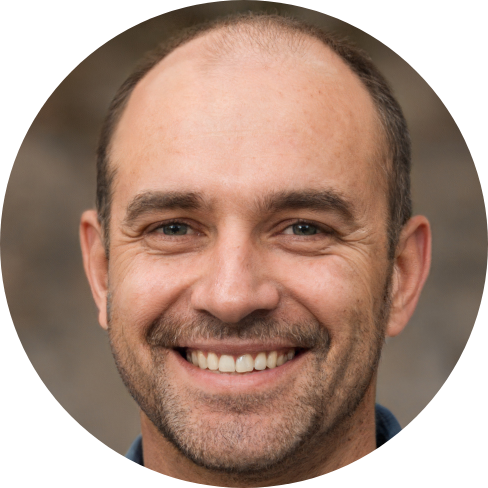 Hey, I'm Jeremy; a seasoned entrepreneur that has been earning his full time income online since 2005. My online business portfolio includes eCommerce stores and affiliate marketing niche sites. I also make money through Blockchain and Crypto. I created Unrivaled Review to share my knowledge, experience and recommendations for anyone looking to pursue such ventures.