Contemplating the eCom Turbo theme but not sure whether it is for you? Well, my review here today will help you to make that decision.
I'll be providing you with an under the hood and closer look at this popular theme. We'll be walking through the functionality it provides, what it is like to use and work with, what you can expect from it, and most importantly – should you proceed to purchase it.
But first and foremost.
I want to quickly remind you of the importance of your theme.
Besides, this is how your customers navigate your store.
It's where they land.
It's how they come to make a decision.
So, if your store is not running with an optimal theme, you are quite simply, leaving sales on the table!
So with that aside, let us now consider eCom Turbo.
Besides, it was actually created with sales in mind.
It's actually a pretty interesting story.
What Is eCom Turbo?
eCom Turbo is a premium shopify theme with various in-built apps to help boost sales and increase AOV (average order value). The theme was created by Franklin Hatchett to address the pain points of free and most other paid-themes.
The man behind the theme, Franklin Hatchett (who is a successful and ardent dropshipper) noticed the limitations and failings of all of the free (and the majority of the premium) themes on the market.
His in-depth research (through the use of heat mapping, analytic tracking among other techniques) showed the majority of themes out there are just largely insufficient.
He identified that this was because, most themes:
Were not fully customizable,
Were hard to navigate,
Too many clicks were required for a customer to make a purchase
There was no urgency or incentive for customers to make a purchase,
Loaded too slowly or were painful to use,
Were not SEO (Search Engine Optimization) friendly,
Did not load correctly on all devices (Mobile, Tablet, Desktop)
Were challenging to work with, update or use.
So he took it upon himself to hire a team of Shopify developers to overcome these issues.
And thus eCom Turbo was born.
Let us now take a closer look at the theme to see how it revolutionized the Shopify theme space:
eCom Turbo Review
If you are looking for increased conversions, lower bounce rates, the ability to fully customize your store, fasting loading, conversion-boosting functionality on your store, and reduced recurring app fees, then eCom Turbo is the theme for you!
That's my short summary of the theme and my thoughts on it.
How can I be so confident; because I've been working with the theme for several years now.
Below is a screenshot of the Members Area inside my account.
And as you can see, this is not just a theme – you will also get access to a comprehensive training portal that teaches you how to get the most out of the theme and some other bonus eCom tips!
How Much Does eCom Turbo Cost?
eCom Turbo costs $97 (for one store), or you can pay a little more, $127 so that you can install it on an unlimited number of your stores. These are both one-time costs and you will have access to lifetime updates, and all of the conversion-boosting apps (that typically cost $10 a month each, for life.)
If you buy the theme through my link here, you'll be sure to get it at the best available current price.
Setting Up The Ecom Turbo Theme
The eCom Turbo theme can be downloaded and installed in a matter of minutes. Once you make payment, you'll receive an email providing you with the URL to access the member's area and obtain the themes files. From there it's just a matter of uploading via your Shopify dashboard.
From there on in, once the theme is activated (in on-click) you instantly gain access to all of the features and can completely customize your store.
You can customize almost everything; whether that is colors, typography, where elements are positioned on the page, the layout of your home/product pages etc!
Plus, you can add extras like custom headers, trust badges and automatic currency converters in a few simple steps.
Features Of eCom Turbo
eCom Turbo is quite a feature-packed theme and documenting and discussing each and every one would take some time.
As such, I am only going to talk about the best features that I personally love below:
Conversion Boosting Applications
The conversion boosting applications are pre-built into the themes coding.
What this means for you is that when you install the theme in your Shopify Dashboard, you are instantly uploading a wide range of applications that were designed to boost conversions.
Many of these applications are available but carry an expensive recurring cost in the Shopify Marketplace.
They are also single-plan applications meaning that each and every app carries this monthly charge. It can add up and become very costly very quickly.
But there is a reason in why they exist and stores have them… They work!
These applications have been carefully coded to enhance store performance, usability, functionality and features.
A lot of them are based on consumer purchasing psychology and the science of what makes a store visitor become a customer. These things are Social Proof, Scarcity and Authority.
eCom Turbo includes a range of applications that boost the likelihood of conversions:
Scarcity Timer
The Scarcity Timer is one of the best ways to prevent your store visitors from deliberating or putting off making a purchase. It makes them believe that your stock is low, and that there is a high demand for what you have to sell.
Along with the timer, the add to cart button can be fully edited and customized, so you can change all of the colors, fonts and sizes. You can also add a custom comment like "Hurry, This Offer Ends Soon" underneath.
Product Upsells
Another highly effective conversion boosting application included is the Product Upsell Functionality.
This essentially enables you to show "related products" whenever a customer is about to make a purchase from you. I'm sure you would have seen this on the major retailers online and its a great way to maximize order value and size.
It works great because a lot of products work a lot better together and by providing this functionality you are making it easy for them to buy that at the same time.
Say for example you sell Mobile Phone Cases; a great Product Upsell would be a Screen Protector; because typically customers would like to have both when they get a new and expensive mobile device.
Recent Sales Popup Notifications
Another brilliant application included is the Recent sales Popup Notification bar.
You can quickly set this up to appear in the bottom left hand corner, and for it to appear when visitors are browsing your site. Its important to know that these notifications are 'fake' but your customers will be none the wiser.
Like the rest of your store with this theme installed, this bar is completely customizable from the text and colors all the way through to how often it appears and updates.
Coupon Code Upsells
Offering discounts is an excellent way to entice your visitors to buy. The Coupon Code Upsells functionality lets you do just that.
If your visitors try to leave your site, you can enable a pop-up that fires which will provide them with a discount at the rate you previously set.
Similar to all the other features, you can completely manipulate the way it looks (font, colors, size etc) but it looks great straight out of the box.
The major perk of this incentive is that you will also be collecting your customers email addresses at the same time.
You will know that this visitor is interested in what you have to sell and you can send them emails and other communications which can help you get a sale at a later date!
Custom Footer
If you have ever attempted to customize the footer in your store than you will be all too familiar with the difficulties.
For one, its very difficult, and two there is not much you can add to this important part of your site. Sure you can reach out to Shopify Support but this takes time and you should be able to do it yourself.
With eCom Turbo, you can completely customize from the very get go.
The default settings of the theme enable you to add satisfaction guarantees, a free shipping graphic, guarantees and link to your social media accounts.
You can include only one or two things or everything; its up to you. Instagram is always a winner in my opinion!
Trust Badges
Trust Badges can be the difference between a sale and a fast exit by your visitor.
Remember, there are countless websites where a customer can go to get what they want. Trust Badges however instantly display that your potential customer can trust you and be confident in making a purchase.
The Trust Badges that come included are simple, sleek and professional. Plus, they include notable and well-recognized authorities like McAfee.
Other Notable Features of Ecom Turbo
Outside of the various applications, there's a lot that has been considered in the design of this theme. Here are some of them:
Faster Loading: Did you know the time it takes for your Store to load has a huge impact on your conversions? Studies have shown that a store which takes 3 seconds and longer to fully loads loses as much as 40% of potential sales! eCom Elites was coded to be minimal and compact. Hence, you will receive a 1.5-2 second loading speed which will improve how your Store ranks in the Search Engines and is used by the Social Media Platforms
Device Optimized: Have you ever loaded a store on your phone and noticed that you cant see everything? Or that elements are too close together or hard to find? This is because they are not responsive to all devices. eCom Turbo loads and works just as it should when accessed via a Desktop, Mobile or Tablet. This ensures that your visitors can use your store as they should and purchase your products easily without complication. Minimizing the risk of them walking away from the purchase.
Is eCom Turbo For You?
By now you would have seen the advanced functionality that this theme provides.
Its sleek, clean, minimal, and powerful.
You will have also noticed the number of applications that it comes with.
In this review, I have mentioned 5 of the best that come with the theme.
In monthly recurring charges alone, getting this functionality set up on your store will cost you $50 a month recurring, minimum.
That's like $600 a year, absolute minimum.
I undertook a lot of research, comparison, read a lot of forums and in-depth articles before I decided to invest in eCom Turbo.
At the time, I realized it was far superior to the other leading premium themes out there. And here's the ironic thing; its actually a lot cheaper then most other themes.
Take for example Shopify Booster or Shoptimized.
The Booster theme is around $300 and Shoptimized sells for around $500. At $97, eCom Turbo is 3-5 times cheaper and is actually more powerful!
Plus, eCom Turbo doesn't just provide the advanced functionality that many other premium themes do not, but it does the basics very well.
Performance is everything and that's what you're getting with this theme. Fast loading speeds, Desktop/Mobile/ Tablet Responsiveness, SEO Optimization and more.
At the end of the day, eCom Turbo is designed for conversions! This is exactly what your whole business model relies solely on.
Regarding support, you will have access to email and ticket support. There is also a Facebook Group that you can join to ask questions and discuss topics with other theme owners.
Plus, you will gain instant access to a comprehensive training video series. This teaches you exactly how to set up the theme and get the most out of it.
The Cons of Ecom Turbo
I won't spend to long here because in my experience, there are not too many of them, if at all.
One of the only minor downsides of the theme is that following a theme update, you may lose of a few of the customizations you set up (if you did alter the underlying code).
But that is not something you should, or will even need to do.
In my experience, this is quite rare but its definitely possible and something to be aware of.
The only other downside I see is that depending on the amount you want to customize, it may take some time to set up in the beginning.
That's the downside of working with a theme where you can customize everything I suppose.
My Verdict On Ecom Turbo
If you are looking for a professional, sleek, minimal design theme that also provides powerful conversion-boosting functionality, then eCom Turbo is for you.
It ticks a lot of boxes.
Besides, it was created to overcome the limitations of the Shopify platform and most other themes on the market.
Personally, I have had a great experience with it. Not only with using it but with the results that have followed on my stores.
So, if you are tired of low sales, lack of customization options, or just want to give yourself the best chance of success, take a look at this theme.
With a money-back guarantee, it's worth a trial at the very least.
Will eCom Turbo increase my stores sales?
eCom Turbo is designed to help boost the sales from existing traffic. It does so by improving the customer experience, introducing scarcity and making the buying process simpler.
Can you see a demo of a store running eCom Turbo?
Can you get a refund on eCom Turbo?
You can get a refund on eCom Turbo if you later decide it is not for you. All you need to do is contact support within 14 days of purchase.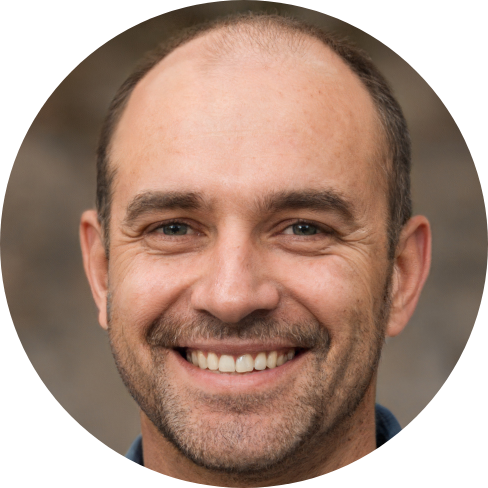 Hey, I'm Jeremy; a seasoned entrepreneur that has been earning his full time income online since 2005. My online business portfolio includes eCommerce stores and affiliate marketing niche sites. I also make money through Blockchain and Crypto. I created Unrivaled Review to share my knowledge, experience and recommendations for anyone looking to pursue such ventures.