So you have built an eCommerce store on the Shopify platform and you now want to find the best theme to ensure your succeed with dropshipping. With this interest in mind, I spent some time researching the market to find out the best options currently available.
So, what is the best Shopify theme for dropshipping? The best Shopify themes for dropshipping will load quickly, be fully responsive and will incentivize your store visitors to become customers. They should look great and be fully customizable too.
If you have installed a free theme as part of the setup process; this is something you are going to want to change.
Free themes are not optimized for conversions and are rather limited in terms of functionality and features.
The result is that they are inferior compared to what is actually possible.
Now, you are probably wondering how these themes got onto the list.
Having used a selection of free and premium themes from Shopify and other third-party designers, these are without doubt the best.
Some of the most successful dropshipping stores are using the themes below.
These were designed following psychological research and in-depth store analysis (including heat-mapping and testing) to create the optimal store and user experience.
The result is that each of the themes below will improve your store functionality, improve the overall customer experience, and help to boost sales and increase conversions.
The most recommended themes, (including the Editors Choice Ecom Turbo) also include the best and most profitable conversion boosting applications.
So not only will they boost the performance of your store but save you a lot of money in the process!
Best Shopify Themes for Dropshipping
| | Theme Name | Conversion Boosting Apps | Updates and Support? | Price (Per 1 Store Licence) | Rating |
| --- | --- | --- | --- | --- | --- |
| #1 (Editors Choice) | eCom Turbo | Yes | Lifetime | $97 | 5/5 |
| #2 (Runner Up) | Shopify Booster | Yes | 1 Year | $179 | 4.8/5 |
| #3 (Runner Up) | Portland Turbo | No | Lifetime | $350 | 4.8/5 |
| #4 | Aspen | No | Lifetime | $180 | 4.6/5 |
| #5 | Wokiee | No | 6 Months | $60 | 4.2/5 |
1. eCom Turbo (Editors Choice)
eCom Turbo is the standout and clear frontrunner; this is the theme I recommend that you get.
Having purchased the unlimited version of the license, it is the theme I now use on all of my own stores. It has literally everything you need; loads fast, is optimized for all devices (including mobile), is optimized for SEO, is fully customizable and most importantly it was designed for conversions.
One of the major downsides to free (and other premium themes available) is that they do not consider customer behavior or buyers intent.
This is where eCom Turbo truly delivers. It was created to overcome the common and frequent problems Shopify store owners run into (most notoriously abandoned carts and a lack of sales).
When I started dropshipping through Shopify – I would acquire all of this traffic (and pay a lot in ad costs to acquire it) and never see any real sales from it. This all changed when I installed eCom Turbo.
With over 12 conversion boosting apps built in including: scarcity timers, countdown timers, discount popups, cash boosting upsells and more, eCom Turbo goes a long way to persuading your customers to purchase and preventing them from abandoning your store.
There's a lot of psychological research that has been considered in the functionality. With a simple installer you can get all of the apps set up in minutes.
Now, from a cost perspective this will save you $9.99 (per app, per month). You no longer require subscriptions to these third party apps, making this a sensible investment at the very least.
One of the standout features of the design of eCom Turbo is the ability to place your product title, product images, price and buy now button above the fold.
This prevents the need to scroll and while this may not sound too important, the results of this can be dramatic.
eCom Turbo can be purchased for $97. This will cover you on a single store. The unlimited licence version costs $147 (and provides lifetime access).
So, if you are looking to build stores in the future the unlimited licence will be the one to get. Either way, eCom Turbo charges a flat, one time fee – there will be no extra costs down the line (like renewal fees or monthly fees). Plus, it has lifetime updates and support.
This is a well designed, lightweight and fast-loading theme suitable for general stores or stores in any particular niche. It is great for all inventory sizes (even one-product stores) giving you complete control over the customization.
Download |Read my comprehensive eCom Turbo Review
2. Booster Theme (Runner Up)
The Booster Theme (formally Shopify Booster) is another popular theme installed on over 3,500 Shopify stores (at time of writing. ) It is focused primarily on boosting your conversions and it works in many ways just like eCom Turbo.
The highly customizable theme provides you with 10 conversion boosting apps that you can instantly get set up and running following a simple installing process. You can easily enable and disable them to suit your own preferences.
The Booster Theme looks fantastic when loaded on all devices (Desktop, Mobile and Tablet included) and it also benefits you from above the fold layout on product pages.
This way the Product Title, Images and Buy Buttons are clearly displayed and placed right in front of the store visitor so they know exactly how and where to click to buy.
The Booster Theme is slightly more expensive than eCom Turbo, but is an excellent choice for all dropshipping stores.
Download |Read my comprehensive Booster Theme Review
3. Portland Turbo (Runner Up)
It looks amazing and is one of the most premium themes available on the market. The Portland Turbo theme comes with a lot larger price tag than the other themes listed here, at $350 per 1 store licence.
The major benefit of this theme is that it is centered around fast-loading speeds and optimized performance.
It has been carefully coded exclusively for the Shopify platform and looks like it was created for a multi-national eCommerce store with a multi-million dollar revenue. I actually think that this theme looks like Gymshark's site which is perhaps one of the most successful stores to ever sell via the platform.
Some of the best features of the Portland theme include row sliders for products, mega-menus, customizable page templates (like FAQs), testimonials, interactive mini carts and unlimited scrolling.
Its great for both large traffic spikes, and stores with many products, as well smaller stores and sites that are just starting.
The Portland Theme also contains features like instantaneous page transitions which means express navigation for your store visitors. You can even choose between two different speed modes.
If performance is your number one priority, or if you are looking for the most aesthetically pleasing Shopify store theme, then this could be for you and your store.
4. Aspen
If you want a theme that enables you to focus on brand and your brand image and perception then you should consider Aspen.
Not only can you feature your signature products, but it enables you to strategically tell your brands story and help your customers connect. Its expensive, a single license costs $180, but it does look professional and looks excellent on all devices (desktop, mobile and tablet).
You can set up dynamic parallax scrolling effects – a scrolling style that helps you tell your story and convey your brands message with more clarity.
This theme is therefore terrific if you are looking to seal sales and convert visitors through content-rich techniques.
What I really like about this theme is that you set your site and your store apart from the competition with full-width images (with zooming capabilities), slideshows and video.
Beyond this you can also include testimonials, a logo list, featured promotions and an image gallery.
The hero video at the top is also a standout feature, where you can show a video of your brand story – capturing your visitors interest right from the very outset.
The downside is that it will take some time to set it up and get it to look like one of the demos.
With a bit of time then you will definitely end up with a fantastic looking store that will help gain your customers trust and attention and buy your products.
Unfortunately, it also doesn't come with the conversion-boosting applications that come with eCom Turbo and the Booster Theme. In my opinion, research and experience, this is the kind of functionality that you want on your store.
Nonetheless there is a lot of extra functionality that you will get with Aspen which may or may not outweigh the lack of apps depending on your preferences and objectives.
5. Wokiee
Perhaps you are looking for a versatile theme with a huge collection of layouts for different niches.
If so the Wokiee theme aims to be just that. It comes with 26 predefined Homepage Layouts (across a variety of niches), there are 6 Product Page Layouts and a multitude of Color Schemes to choose from. It is also fully responsive across all devices.
Unfortunately, while it offers a lot of different styles for your store; chances are you are only ever going to use one (or a small few).
It therefore comes with a lot of coding bloat and is not quite as fast as the other featured themes here. Still, with more than 97 ratings at 5*, this does not seem to be a significant problem for its users.
There is a lot of eCom functionality included with this theme like: Dynamic checkout buttons, catalog mode, megamenus and filters which will aid your store in numerous ways.
Whilst the theme does not quite look as professional, minimal and classy as other themes outlined here; you can't really expect much more considering it is only $60.
It is definitely a good budget option if you are extra strapped for cash. It is one of the highest rated themes on Themeforest (a platform that enables independent web designers to sell themes).
Verdict and Conclusion
Getting the best Shopify theme for dropshipping will require some investment upfront.
Remember, a premium theme will obtain you more sales so it will pay back for itself in no time. Or consider it a tax expense.
I've provided an overview of a number of the most purchased and used Shopify themes here.
I've taken a look at a lot of specification, compared a lot of functionality, conducted a lot of research and used my own experienced to form my conclusions.
If you're serious about your eCommerce business and spending hundreds on Social Media Ads, paying between $100-$500 for an optimized Shopify theme shouldn't be too much of a stretch.
Plus its an integral part of your business – this is what, when and how your customers view and make decisions on your products.
If you are still reading and are yet to make a decision, I'll just provide a couple of extra thinking points to help you decide.
Of course, it depends on your budget, your store requirements, and your personal preferences.
But in my experience, for what you get and their cost, the best theme on the list is eCom Turbo.
It is not only the most cost-effective for unlimited licences but it provides pretty much every feature that you will ever need.
It is there to help you actually generate more sales from the moment you install it (due to the conversion boosting apps). If you have heard of the Shoptimized Shopify Theme, then eCom turbo is similar in many ways.
It is great for all niches, competitively priced and is being used by thousands of store owners (including myself) with great success.
At the end of the day, if you are content with low conversions and never taking your store to the next level, than a free theme is the way to go.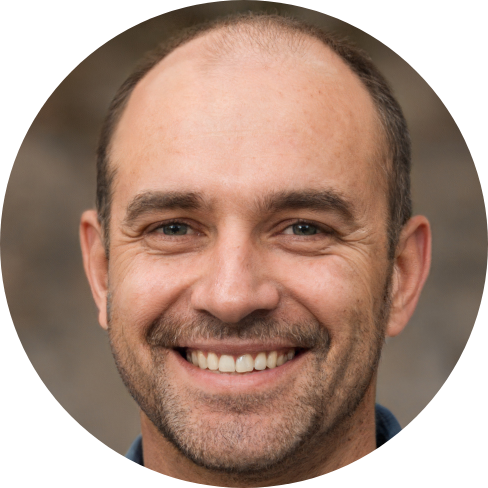 Hey, I'm Jeremy; a seasoned entrepreneur that has been earning his full time income online since 2005. My online business portfolio includes eCommerce stores and affiliate marketing niche sites. I also make money through Blockchain and Crypto. I created Unrivaled Review to share my knowledge, experience and recommendations for anyone looking to pursue such ventures.