If you have or are looking to build an Amazon Affiliate Site through the WordPress Platform, then you are going to need a high-performing theme to ensure you maximize your commissions.
While there are hundreds of Free Themes that you can install straight off the WordPress Directory, if you are really serious about creating an profitable online business, a Free Theme is standing in your way.
It always surprises me how many Affiliate Marketers fail to understand the importance of their theme.
It is one of the only investments that you will ever need to make (unless of course you outsource your content creation, pay for backlinks etc).
It is also the most significant, if only, asset that you have for this business. Your entire profit relies solely on it.
So why would you risk it all on a Free Theme that is:
Not optimized for Affiliate Marketing?
Not regularly updated
Prone to faults, hacks and other configuration problems,
Looks unprofessional
Has no real support,
Is not customizable enough to ensure that you make more referral commissions?
So in this article I would like to provide you with the most reputable and recommended WordPress Themes that are perfect for your Amazon Affiliate Sites.
These are what the most successful Amazon Affiliate Marketers are using.
They all come with advanced functionality, look fantastic visually and can be customized in countless ways. They are ideal regardless of your Niche or Amazon Category.
If you are struggling for time, here is the short version of this post. The Best WordPress Theme For Amazon Niche Sites is the XTheme. This is the theme I actually use here on Unrivaled Review and many of my other sites because it is so versatile and powerful).
There are over 33 Pre-Built Demo Themes that you can install that are incredibly effective for Amazon Affiliate sites. Its fast loading, mobile responsive, has over 30 premium plugins included, is SEO friendly, is cost-effective and there is 24/7 customer support.
Tools built-in like the ConvertPlus will help you to build a loyal following and audience and most importantly, get more of your visitors over to Amazon and purchasing.
WordPress Themes Ideal for Amazon Sites
There are a lot of positives about running an Amazon Affiliate Site.
You can get set up relatively quickly, there are a lot of niches to go after, and it doesn't require much investment upfront.
But ultimately, the real reason that you have set up your site is to profit and make money.
Whilst a lot of WordPress Themes (particularly the free ones) look great, the majority of them were not designed for Amazon Affiliate Marketers and niche sites in mind.
Can you use a Free Theme and still make commissions? Sure.
Will your conversion rates be at their best? No.
The truth is, a lot of free themes look amateur, and this is how your visitors view your content and recommendations.

Not only this, they lack some of the functionality, performance, and customization's that work to increase your commissions.
Generally, here are the must-haves when looking for a theme for your Amazon Site:
Looks Great, Lots of Design/Layout Options
User Friendly and Easy to Navigate,
Completely Responsive (on both Desktop, Mobile and Tablet Devices),
SEO Friendly (so your website ranks higher in the Search Engines),
Fully Customizable,
Loads Fast (in 2 seconds or less)
Easy to Install and Set Up (Demo Builders)
Here are the best hand-picked themes following countless hours of research, testing, comparison and experience.
I personally use the X Theme on Unrivaled Review. Due to the site wide page speed loading time improvements, customizations and versatility, it is ideal for all Amazon Affiliate Niche Sites regardless of your Niche
1. X Theme by Themeco
The X Theme is one of the most trusted, downloaded and widely recommended themes for all WordPress installations. I even use this theme on Unrivaled Review.
It is one of the most customizable themes I have ever come across and worked with, and there are countless ways to completely refresh your site.
Cornerstone is the name of the page builder technology. Its intuitive to work with and you can change any individual element of your homepage, site and pages through the back-end interface.
Beyond this, there are 33 Pre-Built Demos available for instant install (a further 7 are under development). This is where I see the value in the theme.
Each Demo is a 'theme' in itself. Each Demo can instantly deploy a pre-built fully customizable theme directly onto your store, and import all the key pages for you (contact, portfolio etc.)
The Ethos Demo for example is very clean and is really effective Amazon sites. It has a News and Magazine look and feel and enables you to direct your website visitors to your most profitable articles and posts. The Carousal can display your selected articles and rotate between them – capturing your site visitors attention and getting them to view those pages.
If you like to write "how to" posts and tutorials where you may be recommending products, the Ethos Demo is ideal.
I love working with the XTheme because of its versatility and power. You get an additional 30 premium plugins as part of the install that can be set up in a few clicks.
ConvertPlus is one of the plugins that is great for building a loyal audience and email list. It enables you to fuel engagement with your visitors, get more subscribers, and increase conversion rates.
Its a constantly updating Theme with frequent updates and improvements. These are not just minor tweaks to the themes code, this is serious theme improvement like Permission Settings and an all new dark-mode.
Where this theme provides its value, is the 24/7 support. At any time of day you can access an active community and post questions in the forum. You will get quick responses not just from other users buy from the developers themselves. They even offer support and advice on how to change the themes core files if you wanted to customize the theme even further.
Learn More about the X Theme
2. RE:Hub by WPSoul
The Re:Hub theme was designed with Affiliate Marketing in mind. More specifically, it is the first theme recommend by the Amazon Associate program.
This is another highly customizable theme with a lot of configurations and conversion boosters included.
There are a lot of Affiliate Marketing specific functions which help you to promote products from Amazon in a unique, helpful and insightful way.
The range of Price/Product Comparison functionality is impressive. It enables you to compare/contrast products side by side; whether it is by individual features or special offers. The theme incorporates dynamic price updates which means that your tables will auto-update and remain current as prices change on Amazon.
The Review Constructors enable you to break down products for your site visitors in a clear and concise way. This ensures you look professional and an authority on the subject that you are writing about. It is also a familiar, trusted and appreciated way that customers like to shop and find what they want to buy. It is a formula used on the most successful Amazon Affiliate Sites are using.
Beyond its functionality, RE:Hub is clean and modern, and comes with 6 additional pre-built child themes with a distinct look feel.
Where this theme really delivers are through the Conversion Tools included: Versus Pages, Price Range Pages, Top Rated Products, Custom Tables, Price Drop Widgets and Product Spec Comparisons.
Beyond this, additional schema markups will help to improve your product snippets and improve your CTR from Google!
Learn More about RE:Hub
3. Marketing Pro by Theme Bubble
The Marketing Pro theme is another widely used and recommended themes. I actually learnt of this through a competitor in my niche!
It was designed with Marketing in mind so it comes with 9+ high converting pre-built designs and templates that you can install in one click.
The 9 pre-built designs cover the following niches: SEO, Marketer, Agency Business/Corporate, Video, Online Marketing, Landing Page, Social media Consultant and Event/Conference.
If you want to customize one of the niche designs above, the drag and drop page builder will let you do so quickly and effectively without having to touch any complicated code.
By default, it comes with an optimized landing page layout for your homepage – so it can be great for collecting leads if you direct traffic there.
What I like about the Marketing Pro theme is that a different design & layout comes with each of the 9 pre-built niche designs. This makes it very easy to get started and to get the look and feel for your site with minimal effort.
So despite, the fact that the theme was designed for general marketing, you can tailor it to your Amazon Sites needs pretty quickly.
In terms of standout functionality, you also get access to Pricing Tables, to showcase products side by side.
Learn More about Marketing Pro
Final Words
As an Amazon Affiliate Site owner, your website is your number 1 business asset.
Your business and your income is solely reliant on how it looks, works and operates.
Whilst you may be able to get away with a free theme, the question to ask yourself should be: Is It worth It?
Do you want to limit your conversions, and risk your success by trying to save about $50?
Amazon Affiliate Sites are businesses, so invest in them and treat them like one.
Get yourself a recommended theme from this list and see your site performance, conversion rates and success improve. You'll thank me for it!
When I was searching for the best WordPress Theme, I purchased the X Theme.
If I had to recommend and pick only one for an Amazon Niche Site, this is the theme I suggest you get.
There's just no need to be distracted by themes like Acabado.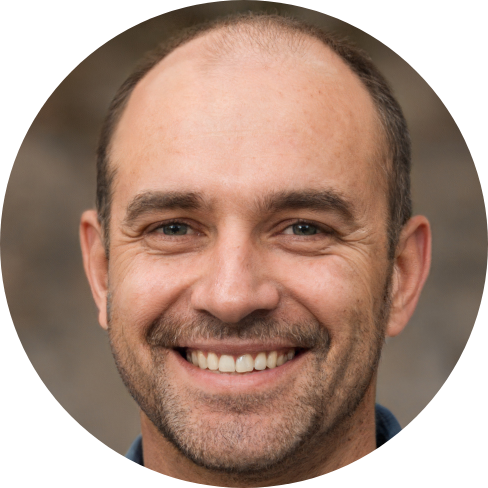 Hey, I'm Jeremy; a seasoned entrepreneur that has been earning his full time income online since 2005. My online business portfolio includes eCommerce stores and affiliate marketing niche sites. I also make money through Blockchain and Crypto. I created Unrivaled Review to share my knowledge, experience and recommendations for anyone looking to pursue such ventures.