Brandbuildr is a marketing and business service created by Danny Buck that aims to help you build your eCommerce brand regardless of whether you are new or an existing entity. We'll be taking a closer look here today.
According to the sales page, this service provides you with a custom tailored plan, tools and strategies that you will use to to build and promote your brand.
There are currently two products for sale – digital books and guides on what it takes to build a brand, according to the brandbuildr model.
If you are rushed for time or just want a quick overview, then click here to jump to my verdict on BrandBuildr.
I personally came across Brandbuildr via an Instagram Ad.
In it, Danny stated that he has been able to build and scale four 7 figure brands. CIRCULR (a watch brand) was the brand cited at the time.
Let's get into the review!
Who Is Danny Buck
Brandbuildr was created and is run by Danny Buck, real name Daniel Clutterbuck. He is a young entrepreneur from Liverpool, in the United Kingdom. He has a degree in Business and Marketing.
He states that he has been part of a management buyout at his first company (just one year after joining them following university) and buying their 6 figure client base.
He has since sold that venture and started his own company: Buck Group, which focuses on building product brands using the eCommerce business model.
Brandbuildr Review
Brandbuildr has two products currently available: STARTR – which is aimed at new brands and BUILDR – for existing brands.
Therefore, each plan is tailored towards a different audience, specifically what stage they are at in the process.
The STARTR plan was designed for complete beginners, but you are expected to have a Niche/Product in mind already.
Therefore, for even the basic plan to be effective it is assumed you should know how to conduct thorough Niche and Product research.
This plan is designed to help get a new brand started and prepare for a pre-launch plan.
It includes information on how to find suppliers, get producs designed, build your online store, and explains some free and paid methods to market your store.
The BUILDR plan was designed for existing brands and aims to help you overcome any challenges and issues you currently are facing.
Whether this is starting new marketing strategies or getting your brand reviewed. Topics covered include Facebook Ads, Instagram Ads and Email Marketing.
However, if you believe you do not fall in either category, or that you have completed some of the required steps (like already built your store), you can order a customized plan which includes content from the parts of the START or BUILDR package that you need.
You will need to include this information during sign up via a questionnaire.
How It Works
Signing up to either the STARTR or BUILDR Plan is relatively straightforward and can be done in three steps:
Choose Your Plan and Place Your Order
Submit Your Questionnaire – includes information to help your plan be tailored to your own brands goals/needs.
Brandbuildr create your plan and return it in 7-14 days. From there you have to action the advice.
So as you can see, its likely there is going to be a delay in between your order and when you can start getting to work on your brand.
I guess this has to be expected really but its a shame you cannot get started straight away.
The second thing to note is that you are going to need to conduct all of the following the plans recommendations.
BrandBuildr Plan Content
Whether you sign up to the START or BUILDR plan, you are going to get a book with recommendations to build your brand.
Here is the content that will be included and that you are actually going to get:
A review of your brand/idea,
Analysis of your Gross Profit, Average order value & Repeat purchase rate,
How to source suppliers, designers & photographers for your brand,
How to up-sell visitors to make a higher average order value,
Recommended Software/App list,
How to design your Store,
How to build a Facebook Advertising Funnel and Scale,
How to grow your Instagram & use Influencers,
Where not to spend money,
Email Marketing Strategies,
Setting up Remote Working, Automation and Outsourcing,
How to manage customer service.
As a complete beginner, or someone who has built an eCommerce Store already, one of the biggest challenges faced is finding that winning product.
So knowing how to find products that consumers want, are in demand, that are not being supplied by the market etc.
It would have been nice to have seen this included.
I also find it difficult to see how this is truly brand building. The majority of the content is either on store setup or on paid marketing.
Don't get me wrong these are fundamental elements to any eCommercr business but they are not exactly building a perception of who you are, what you do and what you sell.
Moreover, an ebook or written. document can be hard to follow and personally, I do not find it the most enjoyable way to consume content.
I actually prefer watching videos and think this is a far better strategy to learn and implement what you learn.
It's also usually broken up into topic specific modules so is easy to pick up where you left off.
The benefit with brandbuildr is that you are learning from somebody who clearly knows how to build a following on Instagram, but learning how to build a profitable eCommerce store and make consistent sales is another beast entirely.
Beyond this, there is no mention of who is actually going to put in the work for your plan.
As his company is run by "Remote Workers", it does make me wonder who is going to be implementing your plan
This would have huge implications, as you would want to benef from leveraging the knowledge and expertise of Danny and what he has been able to acquire through his eCommerce businesses.
Refund Policy
There is no mention of a Refund for any of the plans that I could find.
Verdict and Final Words
The concept behind Brandbuildr is a good one; if you are looking to build a long term profitable eCommerce store then it is imperative you build a brand from the very outset.
Building a brand is a great way to build trust and loyalty from your store visitors, to appear professional, and to actually make people want to buy from you. Not just now, but with future orders too.
However, how much content there really is on branding is open to interpretation.
For me, it appears to be quite limited to business setup and paid marketing methods as opposed to either in-depth training or creating a recognizable and premium image.
Perhaps my major question, is that each Branbuildr Plan is going to be entirely specific to one store or one business. It is not teaching you the method, but instead the result.
Would it not be better to actually learn how to conduct these activities so that you can replicate them time and time again?
You could then rinse and repeat the process on any future store you build, and you could even build stores to flip over at marketplaces like Flippa.
Wo instead, I would thoroughly recommend a comprehensive eCommerce training course like eCom Elites.
You will learn how to conduct extensive Niche/Product Research (which is the core of your business, how to build your store step by step, optimize it for conversions, learn how to implement free marketing strategies, paid marketing strategies (run profitable Facebook Ads, Instagram Ads, use Instagram Influencers), setup Sales Funnels, run Email Marketing campaigns, leverage SEO (Search Engine Optimization), Chatbots…. and much more.
This is what eCom Elites ($197-$297) will do for you.
You also get access to a Mastermind group of thousands of fellow students who you can discuss strategies with and learn from – others in the same position as you and who have started to see success.
I'm not going to continue to discuss the many benefits of the eCom Elites course here, that's what my review of eCom Elites is for.
Having been a student and learnt so much not only for eCommerce but for online business in general, I feel that it be only fair that I point you in this direction.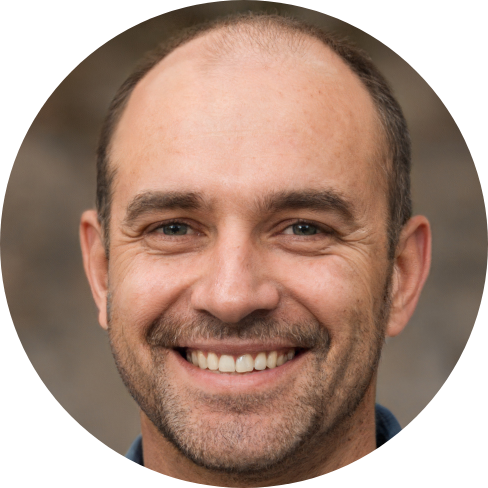 Hey, I'm Jeremy; a seasoned entrepreneur that has been earning his full time income online since 2005. My online business portfolio includes eCommerce stores and affiliate marketing niche sites. I also make money through Blockchain and Crypto. I created Unrivaled Review to share my knowledge, experience and recommendations for anyone looking to pursue such ventures.