If you are looking to start a new Shopify store, then you may be wondering if you can take payments via PayPal. Its a fair question, and would come with a lot of benefits if it were possible. I decided to conduct some research into the topic. Here is what I have been able to find.
So, can Shopify payout to Paypal? Yes – it is possible to set up Shopify to Payout to PayPal. You can accept customer payments and withdraw these funds to your PayPal account. In fact, PayPal is one of the main payment providers that integrates seamlessly with Shopify and you can set it up quickly and easy on the platform. However, like any payment provider there will be fees that you need to consider and factor into your pricing and overall running costs.
Want A Shopify Free Trial?
Get access to your exclusive 14 day, no-credit card required, risk-free trial below.
Using PayPal on Your Shopify Store
Shopify has more online payment processors than the majority of other eCommerce platforms. At time of writing, this includes over 100 providers. As you you would expect, this includes the major payment processors: Stripe, 2Checkout and Authorize.
They also have their own payment system, known as Shopify Payments (which is actually powered by Stripe).
Most importantly, PayPal is one of the leading and most widely used payment systems on Shopify stores. Its actually a default provider on the platform so it will already be integrated when you sign up. All you need to do is activate it over the other payment systems.
There are a lot of benefits to using a payment provider like PayPal over the other options like Shopify Payments. I for one am a keen advocate for using PayPal because it is so quick and easy to get started, plus its easy to manage.
Perhaps the main advantage of PayPal is that it allows your customers to make payment through a number of different ways: credit cards, bank accounts, buyer credit, or PayPal account balances. Its very flexible and offering this is a payment option is likely to yield in higher conversions and higher sales.
This is because the majority of online shoppers have a PayPal account these days. Its also a globally used service provieder. There are over 227 million active PayPal accounts that customers are using to make payments. As such, it is no surprise to learn that it is used and accepted on some of the largest and recognized platforms online.
But as with any payment system, there are fees associated with using it. You'll need to factor these costs into your pricing and your overall business expenditure. That being said, PayPal have negotiated flat fees with Shopify meaning you will only pay them once on a per transaction not per item basis.
What Can You Use PayPal For?
Shopify have made it as easy for us ever to use one payment system for all of our eCommerce processes.
As such, once set up, you can use PayPal to accept payments from customers at checkout. When a customer orders an item their payment will be processed using PayPal and you will receive the funds directly into your PayPal merchant account. From there its completely up to you what you do with that cash.
Consider that if your customer submits a refund request, you would want to use PayPal refund the transaction. Whilst not automatically processed, it remains good practice to leave customer purchasing funds within your PayPal account until the refund period is over (if you have one). This way you can manage your cash flow more effectively if and when a refund is requested.
Beyond this if you live certain countries, you can even use PayPal to pay for your Shopify bills. This can include your monthly plan fee and any apps that you have signed up to.
If you are starting a new store, you can select PayPal as your billing method at time of signup. For existing store owners looking benefit from PayPal, all you would need to do is navigate to your billing settings page and connect your PayPal account.
You'll also need to consider here that this payment will be taken automatically each month on the established billing date. You therefore will need to have the PayPal funds available or your credit card on file with your PayPal account will be charged for the balance.
Another benefit of PayPal is that Buyer Credit is available for customers based in the United States and United Kingdom. You do not even need to set this up, it comes as standard when PayPal is enabled.
PayPal Costs and Fees
Using PayPal on your Shopify store is completely free and there are no charges for having it activated.
However, you are charged transaction fees and a fixed fee each time a customer makes a purchase using this payment method. The only way to bypass these fees is to use Shopify's in-house payment system known as Shopify Payments. However this is not available in all countries
Here are the PayPal transaction fees and fixed which range depending on your plan:
Shopify Basic Plan ($29 per month) – 2.9% transaction fee and $0.30 fixed fee
Shopify Plan ($79 per month) – 2.6% transaction fee and $0.30 fixed fee
Advanced Shopify Plan ($299 per month) – 2.4% transaction fee and $0.30 fixed fee
As you can see, the more you pay for your monthly plan, the less fees that are required.
So lets say you were on the Basic Plan and you sold an item for $10. You would have to pay $0.29 in transaction fees and the $0.30 fixed fee for Shopify to process the payment for you. This would mean your costs here would be $0.59.
How To Set Up PayPal
PayPal is one of Shopify's default payment providers. As soon as you open a store, you will be provided with a PayPal Express Checkout account with the email you used to sign up for your Shopify store.
Before you can collect payments for orders made with PayPal, you need to set up your PayPal account.
To do this is simple and intuitive. It does not require any challenging processes or coding experience just a few clicks of your mouse. Its super easy and very fast.
When you start a new store it is recommended to offer at least PayPal payments. If possible you should offer PayPal payments and Credit Card payments. You can then test and see what is more widely used by your customers. Obviously if you make sales both ways you can continue with both.
In my experience, customers prefer to pay via PayPal so you are going to want it enabled on your online store. Here is how to do so:
Step One: log into your Shopify Account and store in the first tab of your browser
Step Two: Open up a new tab and visit PayPal.com (log into your account on the platform itself). This will make the process a lot easier and will enable them to integrate more seasmlessly.
Step Three: Head back to your store in your first web browser, and click the settings cog wheel in the bottom left of your screen.
Step Four: In the settings interface, click the Payments icon.
Step Five: On the payments page, scroll down to the box which is titled PayPal.
Step Six: Click on the drop-down menu and select the payment option that applies to you. This will vary depending on your location. However the PayPal Express Checkout is the easiest one to set up. So if you have this as an option, definitely click on that option.
Step Seven: After you click the PayPal Express Checkout the screen will reload. You will see the credit card rates and transaction fees.
Step Eight: You may need to upgrade your PayPal account to a business account. This is free and simple to do. Just navigate in your second tab to PayPal and find the upgrade to business account page.
Step Nine: Assuming you have a PayPal business account, click the activate button. This will connect your Shopify Store to your PayPal Account.
If you had logged into your PayPal account previously, this connection process is more seamless and does not require any logging in.
Once you click the activate button a small popup will appear. Just follow the on-screen instructions and you are done!
From that moment on you can take payments from your customers on your Shopify store.
In Summary
Using PayPal is not only possible on a Shopify store but in a lot of ways its very beneficial.
Ultimately you want to make the customer journey and purchasing process as easy and simple as possible.
If you are providing a payment provider on your store that people are actively using, are used to and are confident within its safety, you're setting yourself up for more sales.
If you havent yet started your store, click here to head straight to Shopify and get an exclusive 14 Day free trial.
You can build a store, test the platform and its functionality without any obligations to sign up to a paid plan. Take a look at PayPal and see if its for you.
Related guides you may want to read: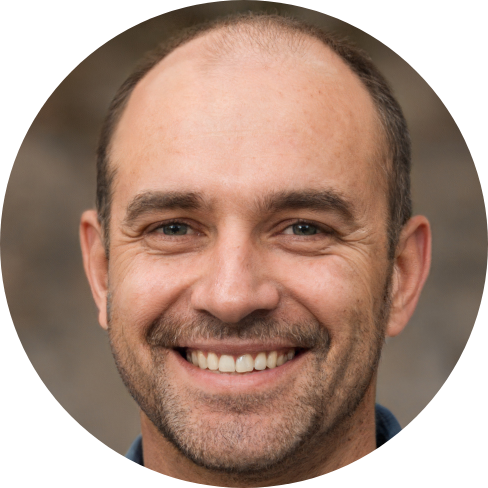 Hey, I'm Jeremy; a seasoned entrepreneur that has been earning his full time income online since 2005. My online business portfolio includes eCommerce stores and affiliate marketing niche sites. I also make money through Blockchain and Crypto. I created Unrivaled Review to share my knowledge, experience and recommendations for anyone looking to pursue such ventures.